Garden architecture refers to the buildings built in the garden and urban green areas for people to rest or watch, common there are pavilions, Pergolas,buildings, platform, hall and other buildings.By Building these will mainly provide landscape creation, providing visitors with views and places, and providing space for rest and activities.
In recent years, plastic wood composite materials have been widely used in garden construction, which is of great practical significance to protect the ecological environment, create a better living environment, and build a conservation-oriented garden. Focusing on the application of wood-plastic composite materials in landscape, it lays a foundation for the sustainable development of garden construction in China.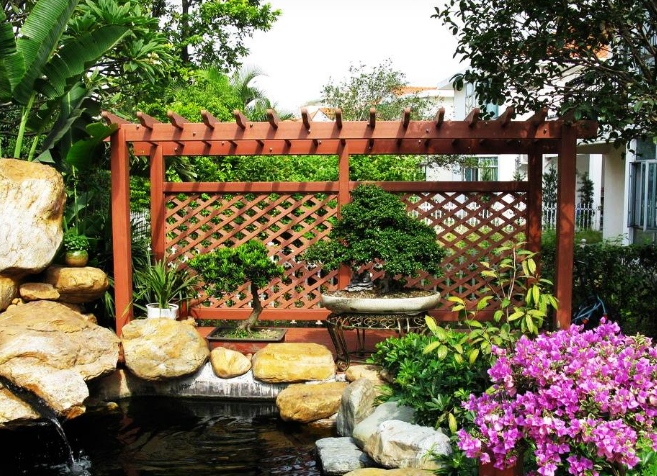 There are many forms of application of plastic wood composite in pavement design, such as pavement of garden road, pavement of courtyard, viewing platform, wooden trestle and so on. In the design of the garden road, the plastic wood composite material is used to splice into the path and match with the surrounding high and low scattered plants. In the courtyard design, the use of multi-color multi-shaped plastic wood pavement, can make the courtyard more warm and elegant. In the design of viewing platform and wooden trestle road, the wood grain and log color of plastic wood composite material can be used to make people fully experience the affinity with nature, which is also the embodiment of the perfect combination of artificial beauty and natural beauty.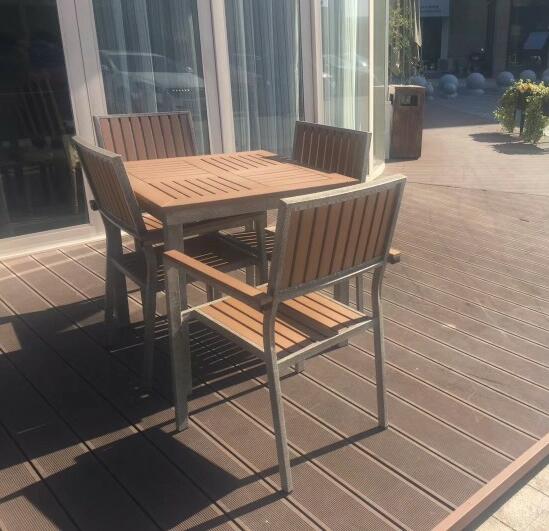 WPC materials have certain mechanical strength and moisture-proof, anti-corrosion, moth-proof characteristics, so it is suitable for the design of garden architecture. In the garden architecture, the plastic wood composite material is mainly used in the building cover board, such as service center, teahouse, pavilion, corridor and so on. When the plastic wood composite material is applied to the housing cover plate, it can be compared with the conventional roof cover plate profile, in addition to easy forming, but also can copy the tile type and slate type effect, and anti-leakage, easy installation, suitable for use in small volume garden buildings. With the development of modern science and technology, the product design and processing technology of plastic wood composite materials are becoming more and more fashionable and convenient A variety of profiles are processed by moulding technology, thus saving more labor time. Plastic wood composite materials used in garden architecture can not only enrich the shape of the building, but also make the material to make similar decorative patterns with wood grain, which not only meet the needs of material properties but also meet the needs of people's senses.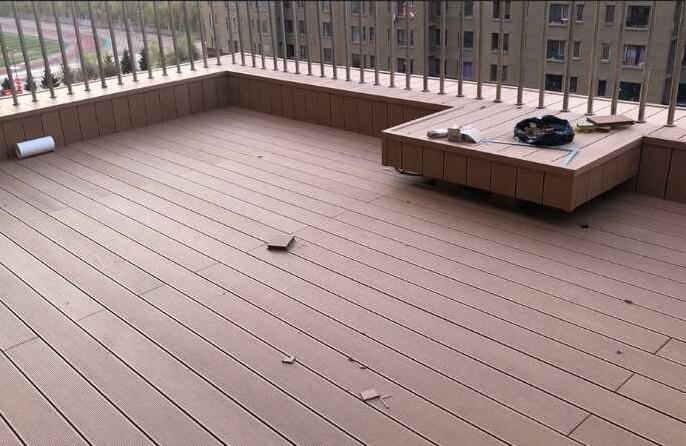 Outdoor building materials is to set off the landscape of the garden, or simply integrate themselves into it, plastic wood composite materials give outdoor building materials a new concept, so that the outdoor landscape is extremely natural and modern. Building walls, outdoor floors and Pergola is the most widely used. Like the garden courtyard in close contact with the natural ecology, the architectural appearance is generally high and low, dense and orderly, the use of materials changeable, reflect different texture, let people enjoy the eye. If you want to create a courtyard waterscape, landscape swimming pool, and landscaping formed lawn, woodland and other natural landscape and artificial carved gallery, flower beds, fountains, arch bridge, sculpture, etc. Let you in between high and low ups and downs in nature, easy to create modern sense of the top landscape matching.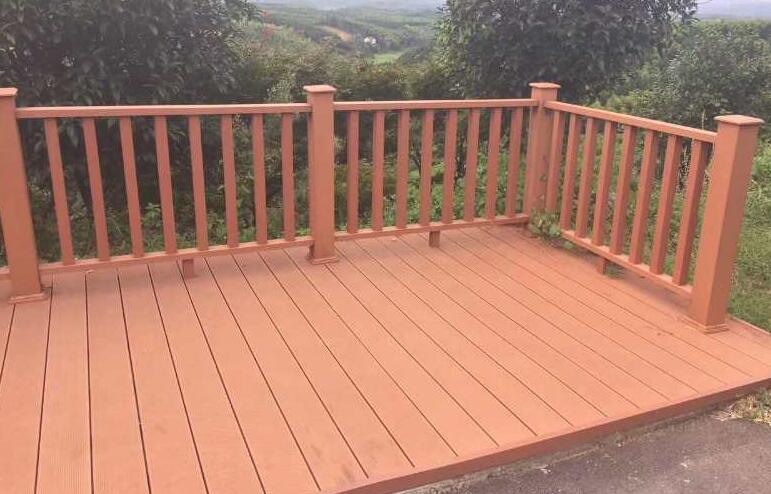 More and more families have garden landscape, plastic wood decking, wood plastic Pergola, wood plastic Pavilion and other wood plastic profiles are more and more accepted by people, wood plastic composite waterproof, moisture-proof, insect-proof, weather resistance and other characteristics, and It has wood texture , very suitable for using around the pool, plant landscape belt,etc.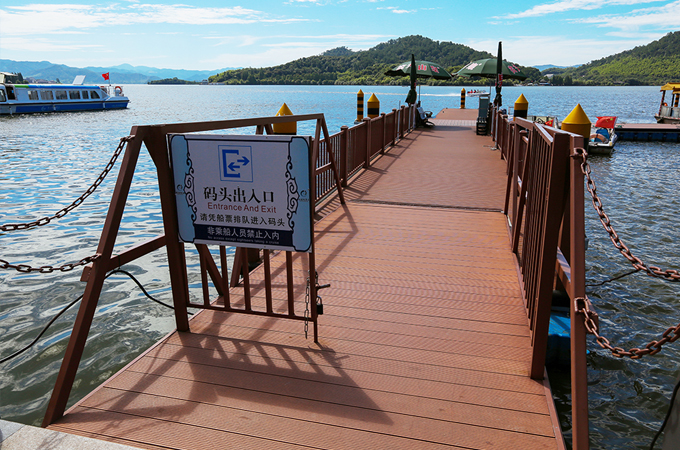 Wood-plastic landscape products are widely used because of their unique advantages of green environmental protection and superior performance.It can be used for indoor and outdoor decoration wall panels, outdoor landscape plank floor, and it  can also be used in garden guardrail, fence, pavilion, Pergola, park chair, dining table, tree pool, flower stand, flower box, fruit box, etc.
The author: Nick    nick@hanmingwpc.com  Published on  Oct 3, 2014 13:53