when economic upgrading, with the development of urbanization, continue to promote urbanization, more and more  buildings set up, a large number of people migrate to cities and towns. Some surrounding wetland parks are needed to enhance the atmosphere and environment. The surrounding wetland park scenic area, as the ecological regulation and leisure space of the city, has played a great role in the development of the city and the climate regulation. However, in the course of the construction of the park wetland scenic spot, for the sake of more ideal ecological leisure effect, a large number of solid wood products or anticorrosive wood are often used as the floor of the landscape trestle road. This kind of ground or water surface paving wastes forest wood resources and does not last long and caused damage to the environment. A more environmentally friendly wood —— plastic wood is needed. The application of plastic wood floor, it is very good to ease the pursuit of natural leisure life and environmental protection between the contradiction, so, plastic wood floor pavement products, also more and more appear in all kinds of park wetland scenic spots.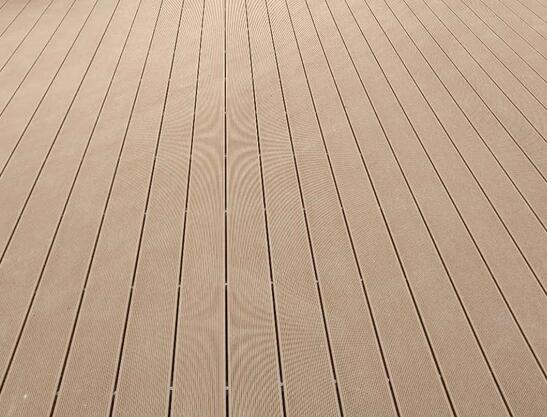 We need to know that the material for the production of wood plastic composite decking can be called "ecological wood ", what is called" ecological wood ", because its production process does not contain formaldehyde, nor any material harmful to the human body, both safe and environmentally friendly a composite material. So in the choice of decoration materials now more consumers tend to plastic wood floor. The WPC floor is made of wood and other raw materials into powder and plastic, and then pressed into a model under high temperature conditions, in the production of the product is not required to use adhesive, so it does not contain any harmful substances; but the traditional floor is not the same, like solid wood or composite ground Formaldehyde is a harmful substance to the human body, so the plastic wood floor should be promoted more than the traditional floor.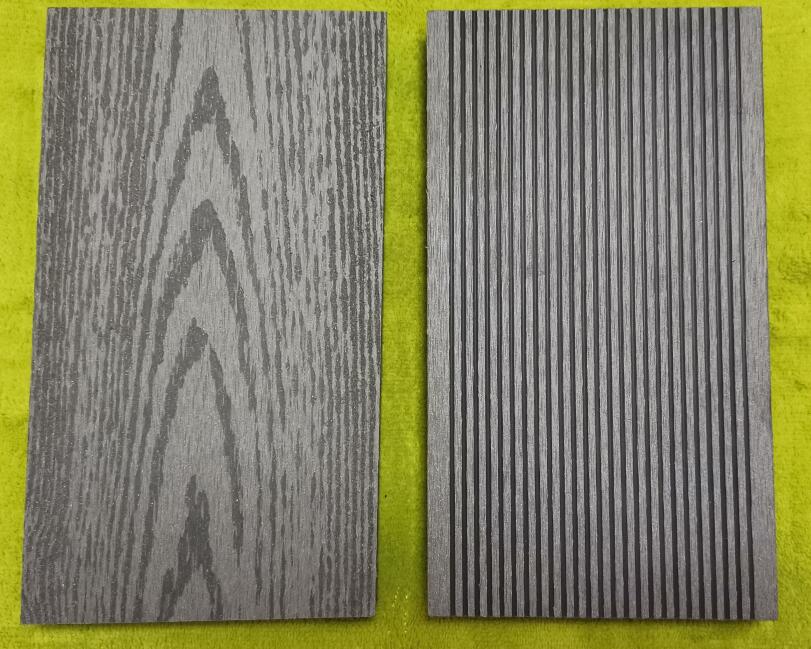 Outdoor wood polymer composite
Wood-plastic composites, as we have said many times before, not only have the characteristics of strong wood sense, but also have the characteristics of anti-corrosion, moisture-proof and moth-proof, its application field is wider than solid wood materials, because of the excellent anti-corrosion and moisture-proof properties of wood-plastic composites, it also has a good application in the outdoor. Because composite decking have both the properties of water-resistant and anti-corrosion properties and the texture of wood, and because the plastic-wood composites contain some plastic components, it can it can also preventeating, making it a kind of excellent and very durable outdoor building materials, which can be used in all aspects of outdoor, can replace the wooden components used in ports, docks and so on, and can also be used for replacement. On behalf of wood to make a variety of packaging, pallets, warehouse mats and so on too numerous enumeration, very wide use. One of the most important uses of wood-plastic materials is to replace the use of solid wood in various fields, the most widely used in construction products, accounting for 75% of the total wood-plastic composite supplies. The main uses of wood-plastic composite materials are outdoor plastic wood floor, plastic wood box board, plastic wood decorative board, plastic wood sign board, plastic wood structure material, plastic wood hydrophilic floor, flower frame corridor, plastic wood terrace, simple plastic wood room, indoor, wall skirt, bathroom board, door and window frame cover, indoor partition, sound insulation board (wall), decorative lines, etc.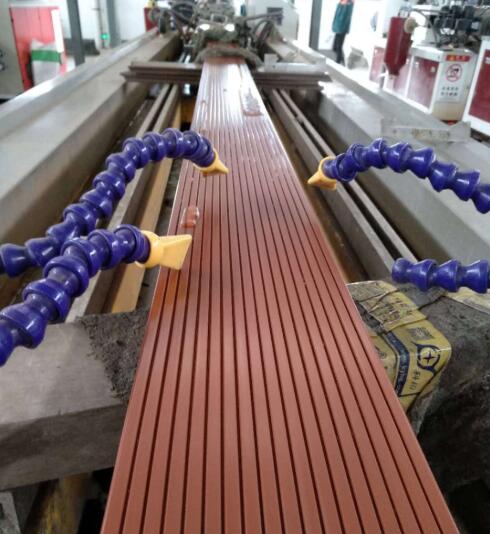 wood plastic composite decking in the performance of wood and plastic dual advantages, appearance and wood texture realistic natural and good material stability, not easy to crack, deformation, warping. Anti-aging products, anti-corrosion, anti-insect ants, water absorption is small. Rich in color, as easy as wood processing, whether cutting, planing, nail, drill are very simple. Furthermore, wood-plastic outdoor flooring is produced by high temperature melting and high pressure extrusion; therefore, wood-plastic flooring products have a more compact structure. As high as 1.3 g/cm3, the density of wood-plastic floors is about three times that of conventional wood, wood-plastic floors also have better anti-mildew, anti-corrosion, anti-moisture, insect control effect, but also has more wear resistance, stain resistance and better aging resistance.
Changxing Hanming Technology Co.,LTD
Contact Person: JEAN
Email: Jean@hanmingwpc.com