145S20.5mm WPC Wall cladding with Wood Texture WPC
FOB shanghai Price:12usd/sqm –20usd/sqm
Brand: HM WPC 
surface treatment:sanded, brushed, wood grain, groove
Advantages:Use of waste and recycled materials
Used for such as villas,Houses,etc.
No Color Fade 
The raw material of the decking and others: 55% bamboo powder, 35% HDPE, 10% additive
Wpc exterior wall cladding as a brand new material, the provision within the market isn't a lot of, howeverindividuals isn't attentive to it itself encompasses a giant advantage. thus these days let Maineintroduce you concerning blessings of wpc exterior wall panels than wood exterior wall panels.
1. Processing: wpc wall panels is that the profile, in line with client desires, production to fulfill clientdesires material length. The length of all wood exterior wall panels is such mounted.
2. Surface Treatment: sometimes wood surfaces have to be compelled to do is paint or water-based paints, which implies that construction on wpc exterior wall panels ar simple and cheap.
3. Strength: if it's victimisation one cubic metre of wood , then the wpc wall panels solely wantconcerning zero.5 cube-shaped meters are ready to succeed the suitable strength.
4. life: lifetime of wpc exterior wall panels, usually up to 3-4 times that of normal timber, knowledge show that wpc exterior wall panels will use 10–30 years.
5 Savings: metal windows and doors thus quickly to popularize, is as a result of it's hollow profiles, if it'ssolid, then the value improbably high. WPC hollow wall panels savings half, although not as high as metal, however is a lot of substantial, and hollow not solely will scale back weight, increase strength, and therefore the timber is unlikely.
6. maintenance: the wood in one year that generally must be done to keep up or brushing paint, etc., from a semipermanent purpose of read, wpc exterior wall panels maintenance prices ar so much bottom in wood merchandise.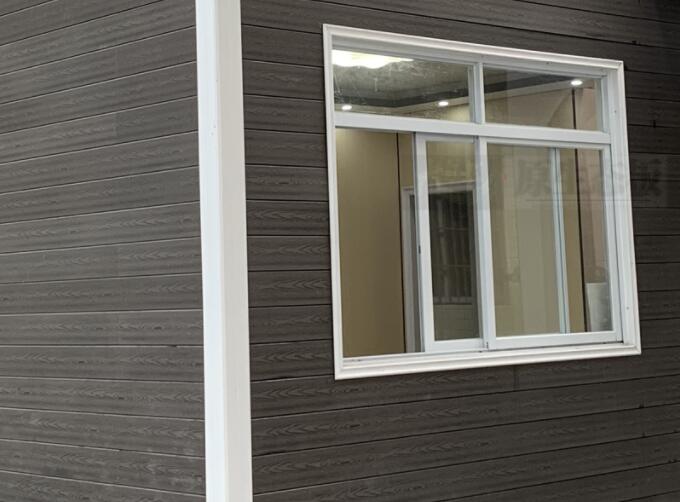 145S20.5mm No Color fade  WPC Wall cladding with Wood Texture:
145S20.5mm is one of the dimensions from Hanming , the material is WPC, its surface can be pressed with Wood texture, color can be varied. The length of WPC wall board can be 2.2m, 2.9m, 3m,4m,etc.It is resistant to rotting and has a vibrant long-lasting color.The right exterior wall cladding, whether on a new build or renovation project, can have a dramatic impact on a building's appearance and can provide both warmth and attractive. When used for external applications, Hanming WPC wall cladding is an attractive and economical way to finish the exterior of both new and refurbished buildings
HOW To Install WPC Wall Panel ?
WPC, because of its strong weather resistance, It is applied to many outdoor places, And pavilions top can also use WPC wall panels.The WPC Wall panel surface can press a texture close to the wood.Make it to have wood grain vision.There are 3d embossing wall cladding, and co-squeeze wall panels, Great Wall board type from Hanming WPC Group in China.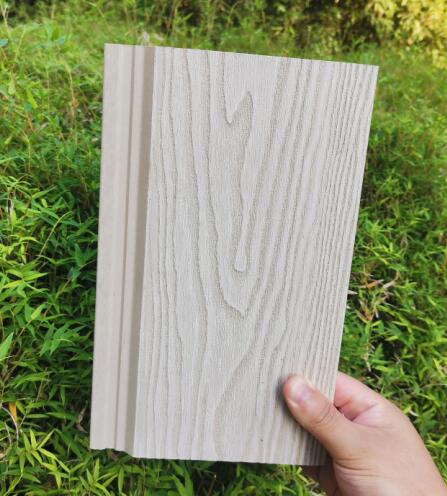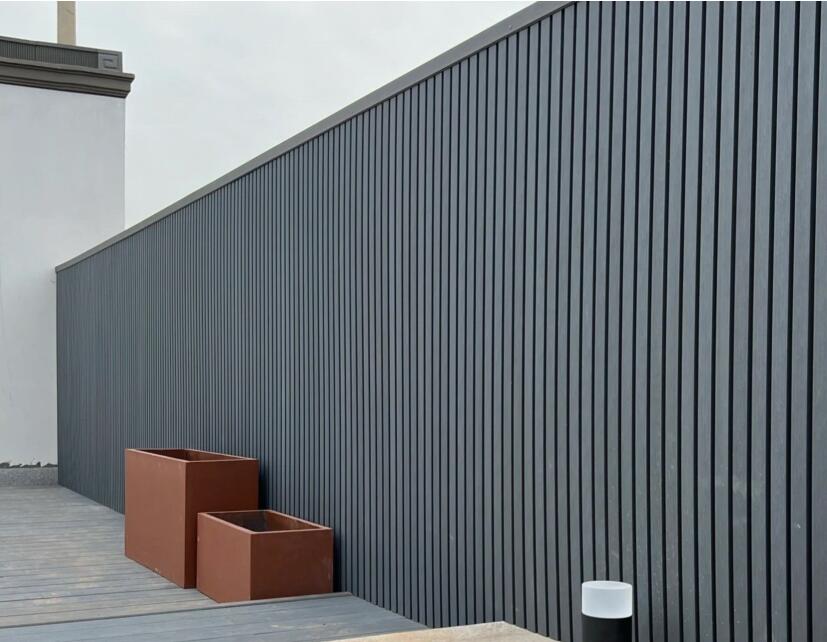 WHY CHOOSE HANMING WOOD PLASTIC COMPOSTIE(wpc)?
What are Our WPC decking and others made of?
The raw material of the decking and others: 55% bamboo powder, 35% HDPE, 10% additive.
Where can our  WPC decking and others be used?
Hanming  WPC decking and others can be used in virtually any type of outdoor area near water, such as boardwalks , docks,Parks,Swimming pool and Gardens.
Do Hanming WPC decking and others fade?
Our WPC decking and others will lighten over time to a beautiful, weathered tone within the same color family. This color-tone shift is dependent upon exposure to sunlight and other environmental factors. The weathering process begins upon installation and is generally complete within 60 to 90 days. Based on independent test research, it has been determined that our WPC decking and others will experience virtually no fading as it is co-extruded with a durable outer shell.
 Do Our WPC decking and others provide good traction in wet or dry conditions?
Yes, Our WPC decking and others are slip resistant.
Will chlorine or other chemicals from swimming pool damage Hanming  WPC decking and others?
While no formal testing has been done, we have not seen or heard of any ill effects from standard pool chemicals.
Why is composite product more expensive than treated wood?
Composite product is more expensive to manufacture. However, over time, the maintenance, repair and or replacement costs associated with wood outweigh the initial investment in a Hanming WPC decking and others.
Are composite materials heavier than wood?
Some composite products are heavier than wood but many are lighter. Regardless, each composite product is constructed with the span length of the product and the weight of it taken into account.
How is Hanming priced compared to other Composites?
We are a mid-range priced composite with top quality features and benefits, offering the best value in the marketplace.