best deck material to use by 140*25mm WPC board | best place to buy decking materials
FOB shanghai Price:15usd/sqm –30usd/sqm
Brand: Hanming WPC In China
surface treatment:sanded, brushed, wood grain, groove
Advantages:Use of waste and recycled materials
Used for such as boardwalks , docks,Parks,Swimming pool and Gardens.Our WPC decking and others are slip resistant.
The raw material of the decking and others: 55% bamboo powder, 35% HDPE, 10% additives
Today, there is a wide range of deck materials to consider,Like Plastic Lumber, wood board,Composite wood,etc.
However, prices vary greatly depending on the brand. The most well-established and largest manufacturer is Trex. However, in recent years other companies have come to the spotlight with the WPC products from China,and Prices are aslo cheaper.
Question:I'm putting a new deck on my Back garden and I want to make sure it is constructed properly. What is the best decking material? Should I use natural wood, pressure-treated, or something altogether different?
if you want it to  last 25 years (or more!),we recommend You use 140x25mm WPC Solid deck boards.
best deck material by wood plastic composite decking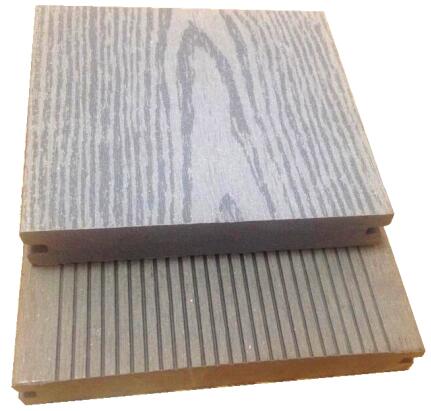 Where is the Best Place to buy deck materials ?
This is not necessarily, if you only have dozens of square needs, you can buy in the local market.If you have more than 500 square meters,Then it will be more cost-effective to import from China.
Dealers who import WPC from China can be found in India, the United States, the United Kingdom, New Zealand, Australia and other places.
Hollow and Solid composite Lumber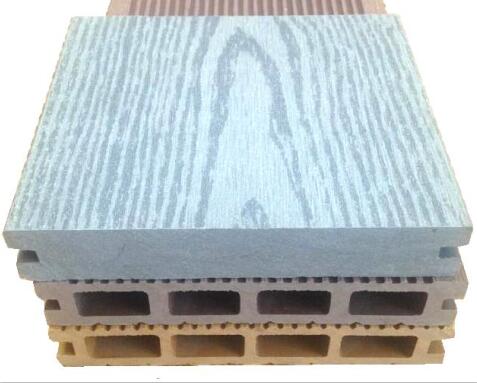 There are two main types of composite deck board:
Because hollow boards use less material to produce they are often cheaper to manufacture than solid deck boards, which means that hollow boards can be less expensive to buy, but are you really getting a better deal?
Consider these facts before you make a decision:
1. Hollow boards can hold moisture and water internally, which is very difficult to remove, and will increase the decomposition of the board compared to a solid alternative.
2. Hollow boards have unsightly ends which require the use of end caps; these end caps are made of a different material and will weather differently from the rest of the board.
3. Hollow boards are less resistant to impact damage due to their reduced wall thickness, so big parties on a hollow deck could result in a lot of damaged boards!
4. Solid boards are easier to screw into as they will not collapse as the screw drives in to the board. To get around this, hollow manufacturers will often resort to a much more expensive hidden clip system, which does not offer the same fastening strength as a stainless steel screw.
5. Solid composite boards offer better noise absorption properties than hollow decking, making it quieter to walk on. This makes solid composite decking boards the best choice for structures like balconies.
best deck materials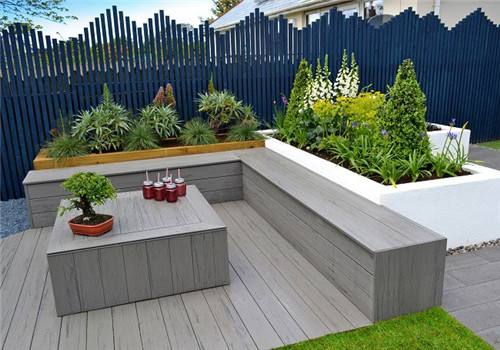 Anti-Slip Plastic wood Decking Design Feature:
WPC as a new type of environmentally friendly composite materials, with high strength,impact resistance,non-deformation,waterproof, anti-corrosion,anti-moth,anti-virus effect .
Physical Feature
Noise insulation, fire-retardant, processing obviously superior to a timber and plastic products,in order to hardwood standard modular design,light and easy to transport.
Envionmental Feature
No radiation, no formaldehyde and other volatile products,recyclable,green environmental protection.
Appearance Feature
With a natureal wood appearance ,texture. Better dimensional stability than wood, no wood knots,the product can be made into a variety of colors, the surface without secondary leaching paint.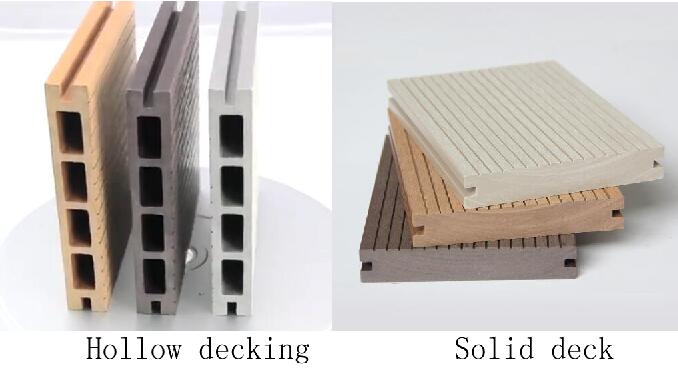 | | |
| --- | --- |
| Size | 140*25mm Outdoor WPC flooring  |
| Usage | Outdoor |
| Raw Material | 60% Wood Power+35%HDPE+5%Chemical additives |
| Color | Brown, Black,Coffee,Gray,Natural |
| Surface | Tongue & Grooved, Smooth,Brushing,Sanding,Embossing |
| Technique | Extrusion Molding |
Why do we recommend you 140X25mm WPC Solid deck board ?
As 140X25mm decking's thickness isn't too thin or too thick, if one deck's thickness is less than 25mm, Its strength will not strong enough, when high traffic or always have cars in that Place, the deck maybe easlier to be broken.if we use more than 25mm Composite decking, the Price will be much higher.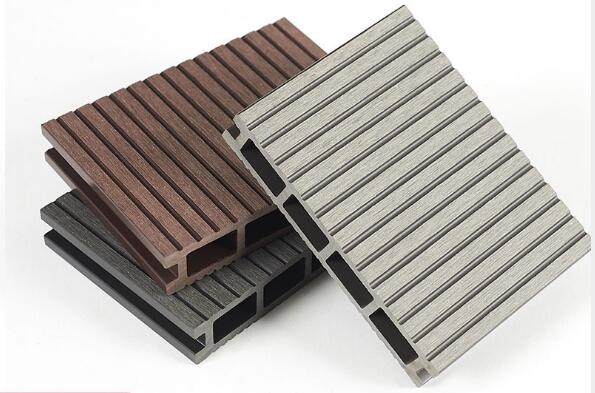 Hanming is best decking materials
Here is a article help you purchase the best deck material from China.
when u buy the Composite deck material , what accessories maybe will need ?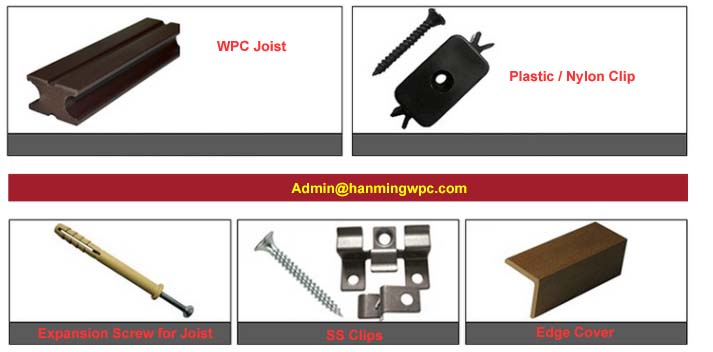 Installation of the Best composite deck boards from Hanming :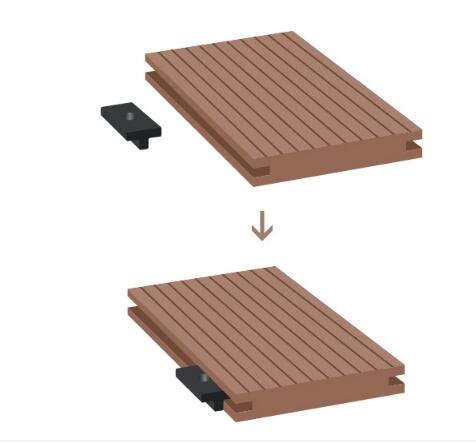 More information or Ask a free Sample, Pls send email to Admin@hanmingwpc.com