China WPC decking price cheap | WPC wall cladding Cheap Price
Type: Composite decking & Wall cladding
Price: 11usd/sqm-22usd/sqm 
Place of Origin: Zhejiang, China (Mainland)
Brand Name: Hanming WPC
Model Number: Hollow and Solid
Technics: Wood-Plastic Composite Flooring
Color: Red,coffee,yellow,grey,black,Brown
Certificates: SGS,CE,ISO,FSC
Surface: Sanding
Usage: Engineer Project
Material: Wood + HDPE +Additives
Is the WPC decking and wall cladding OK ? And Do you want to know the Price for WPC decking and wall cladding from China Suppliers ?
When you want to buy cheap wood plastic products, first of all, you need to understand the requirements of your construction site for floor strength, because the general cheap wood plastic floor, most of which are hollow and not good strength, can only be passed by people.In China, you can find a lot of these cheap floors, such as 150X21mm hollow, 140X25mm, etc.The price is often no more than $17 a square meter.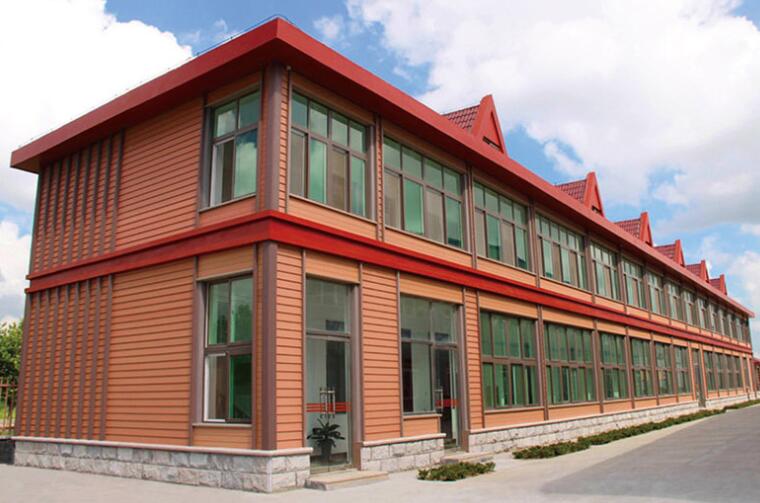 WPC Wall Cladding Panels for Sale with Affordable Prices
 The plastic wood decking & Wall cladding  has the following advantages: 
1.Low water absorption
Friends who use wooden floors know that wood absorbs water and rotates, a headache that greatly reduces the useful life of wooden floors.Due to the participation of the plastic components in the wood-plastic composite floor, the density is relatively large when the composite material is extruded by the extruder,So the water absorption of wood-plastic lumber is generally less than 1%.This also allows wood plastic panels to be installed in wet environments.
2, plastic wood products color rich, plastic strong, suitable to create personalized building, home decoration.
3. Plastic wood decking and wall cladding  has the characteristics of high environmental protection, no pollution, recycling and so on, and it can also prevent termites and other insect harassment.
4. Plastic wood floor  and wall cladding is not cracked, inflated, deformed, no need for maintenance and maintenance, easy to clean, save later repair and maintenance costs, but also has a good fire resistance.

wpc decking and wall cladding price                                                                                    
In terms of cost, the outdoor floor will certainly be more expensive than the traditional anticorrosive wood outdoor floor, In fact, it is similar to some of the more expensive hardwood outdoor floors,For example, the real high-grade Indonesian pineapple, Myanmar teak, or South America's IPE heavy ant wood. With the shrinking of the world's forest resources, wood will become more and more scarce resources, the price will be more and more expensive!WPC outdoor flooring has a longer service life than wood, no additional cost of regular maintenance  during the product life cycle; in the long run, generally five years or less,  the advantages of outdoor wpc flooring in performance can make up for price differences! While Hanming outdoor flooring is not solid wood, high-tech  co-extrusion coating technology gives it a richer and more realistic texture choice and a more natural and changeable color.              
Composite Decking Costs
The average cost of composite Hollow decking is $15-18 per square Meter.
For wpc wall panel , the average cost per square meter is $11-$13.
For capped composite  decking, the average cost is $23.00 per square meter.
For solid WPC decking, the average cost per square Meter is $22.
Here we let you know some sizes' Price for WPC Decking and wpc
wall cladding from China Supplier:                                                                                 
1:135x25mm Hollow decking: 16.20USD/SQM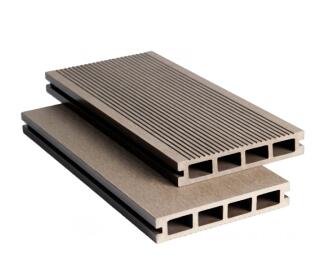 2:  140x25mm Hollow decking: 16.60USD/SQM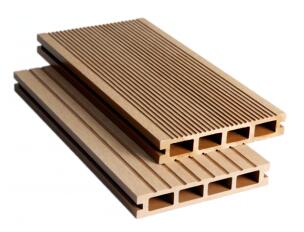 3:  140x25mmB Hollow decking: 17.27USD/SQM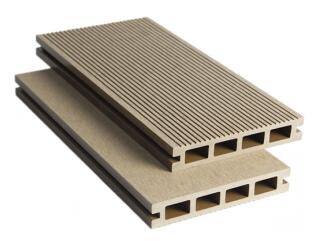 4:  140x30mm Hollow decking: 19.21USD/SQM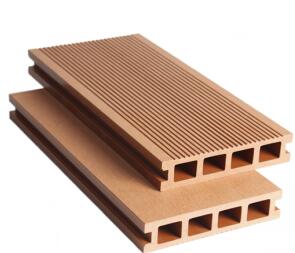 5:  140x40mm Hollow decking: 22.58USD/SQM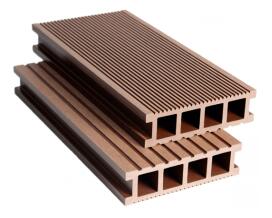 6:  150x25mm Hollow decking: 16.79USD/SQM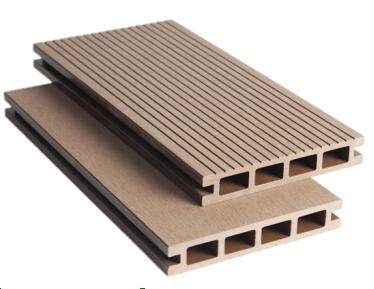 7:  140x20mm Solid decking: 23.14USD/SQM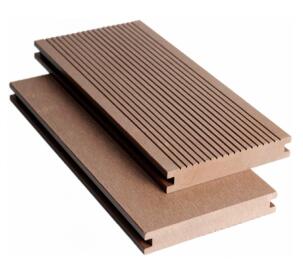 8:156x21mm WPC Wall cladding :  12.66USD/SQM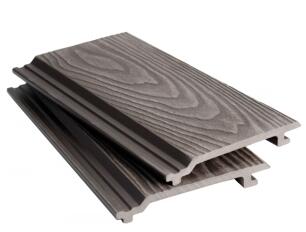 9: 150X13mm WPC Wall cladding :  12.00 usd/sqm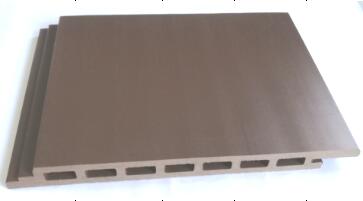 10: 207X20mm WPC Wall cladding:  12.05 USD/SQM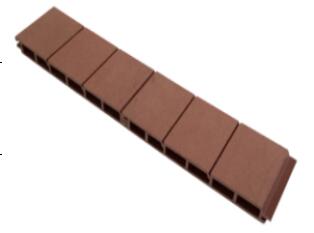 If you need know more WPC models'  Prices, pls send email to Admin@hanmingwpc.com 
WPC decking and wall cladding  advantages:
1:Physical good
Good strength, high hardness, anti-skid, wear-resistant, non-cracking, non-moth, low water absorption, good sound absorption, aging resistance, corrosion resistance, antistatic and ultraviolet, insulation, heat insulation, flame retardant, can resist 75 ℃ high temperature and -40 ℃ low temperature.
2:Processing convenience
Secondary processing of wood, such as sawing, planing, bonding, fixed with nails or screws, specifications for various profiles, quick and convenient installation. Through the routine operation, can be processed into a variety of facilities and products.
3:Beautiful appearance
Natural appearance and texture of wood. No wood nodal scar, no cracks, warpage, deformation. Plastic, can achieve personalized modeling, products can be made into a variety of colors, the surface without secondary spray paint can keep new color for a long time.
4:Natural environmental protection
Eco-wood, environment-friendly wood, renewable, no toxic substances, dangerous chemicals, preservatives, formaldehyde, benzene and other harmful substances released, will not cause air pollution and environmental pollution, 100% recycling, can also be biodegradable.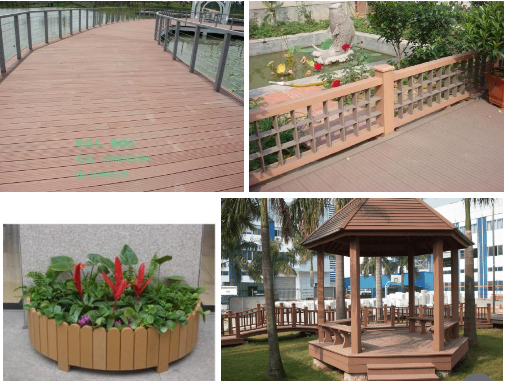 5:Simple installation
Simple installation, convenient construction, no special complicated construction process, greatly saves installation time and cost. No need for special maintenance and maintenance, clean is very convenient, saving later repair and maintenance costs.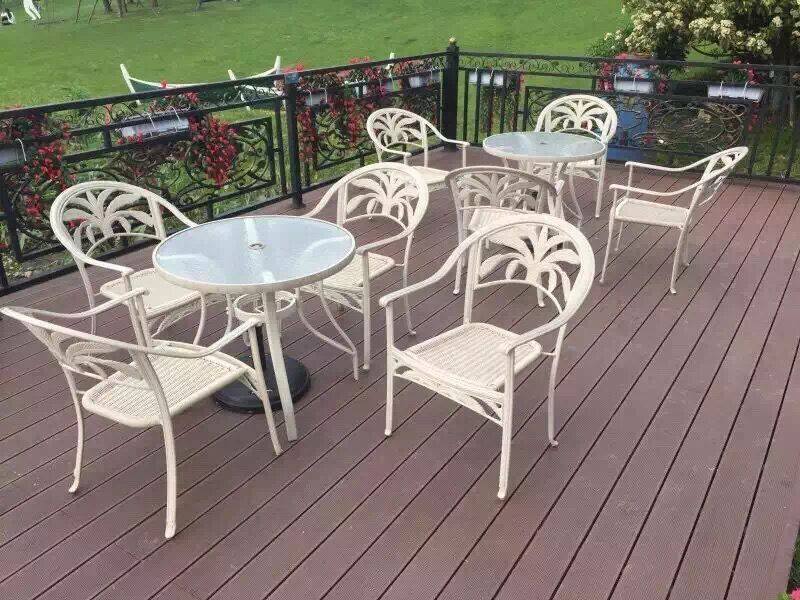 Cheap wpc decking
Plastic wood decking and wall panel will become the trend in the future. For consumers, wood-plastic flooring belongs to energy-saving and environment-friendly products, not only can control the discharge of harmful substances, but also can achieve the function of waterproof and moisture-proof.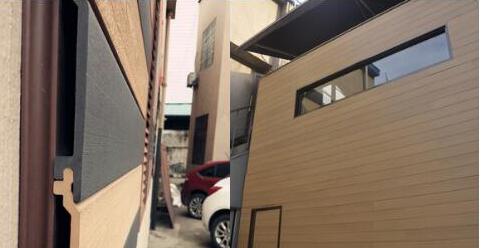 Cheap price wpc composite siding
The price of good wood plastic composite decking also won't be too cheap, because its material use is good, then its texture, hardness, wear resistance and other properties have better performance.
The installation labor cost of plastic wood floor and wall board is also worth everyone caring about.For this problem the author also does not have good answer, because the installation cost of plastic wood floor is different in each area.Specific installation costs will be affected by local labor costs, product brand and materials.
If you are interested in WPC decking and wall cladding from China, pls contact with US by Admin@hanmingwpc.com