New design composite siding boards from China Manufacturer with Long lifetime
Material:

Wood-Plastic Composite, 60%wood Powder+30%PE+10%Additives

Place of Origin:

Zhejiang, China (Mainland)

Model Number

:

156×21

Technics:

Wood-Plastic Composite Flooring, Extruded

Length:customize

Section:

wall panel

Component:HDPE+wood fiber

Feature:

anti-UV, water proof, fire proof and so on

Surface:

brushing, sanding, groove, wood grain

Price: 12 USD Per sqm 
Composite siding is one kind of Outdoor builing Products, it is Aslo called composite wall cladding, exterior Wall Panel. Composite Siding & Cladding is made of  Wood Power and High density PE ,And then produced by an extruder at high temperatures.Composite siding can have different designs.Now composite cladding is  commonly used in the exterior of both homes and other building structures.  It offers an appealing wood-like appearance,and it is not susceptible to insect or rot damage, It comes in a variety of colors, and will not need a touch-up, unless a different color is desired.  We offer a superior product that is sure to give any home that pride-of-ownership look and feel that makes a home the talk of the neighborhood.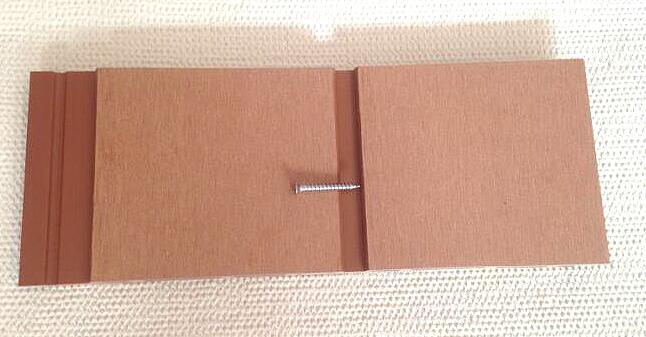 outdoor wall cladding can be a perfect decoration to make the concrete building embody a natural and perfect appearance. According to diffenrent market demands, more cladding designs and colors are available. Due to tha advanced performance, such as UV-resistance, long duration, stable mechanical properties, heat insulationand easy installation, MexyTech outdoor cladding have been applied in many applications and have got great reputation from our clients.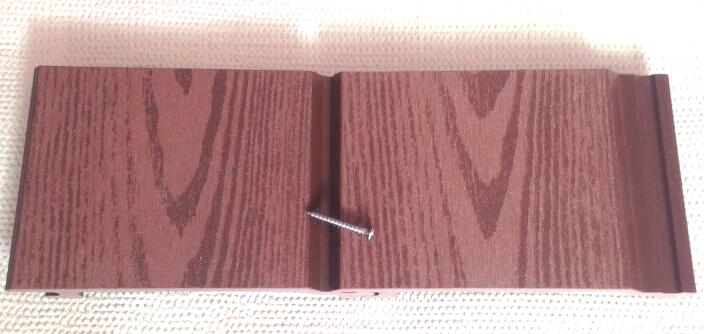 One of the most popular types of siding is composite siding. In fact, 15% of new homes come with composite siding. Here's what you need to know about this versatile and resilient material and the different types of house siding available:    
Benefits of Composite wood Siding
Curb Appeal: Composite siding is available in a wide range of siding colors and textures, allowing you to customize the appearance of your home and boost its curb appeal. This is especially easy since composite siding does not fade even in harsher climates and only needs to be repainted every 10 to 15 years.
Durability: No matter where you live, it is important to shield your house from erosion caused by the elements. Composite siding will protect your house and everything in it for many years. By maintaining your siding, you can enjoy the returns of your investment almost indefinitely.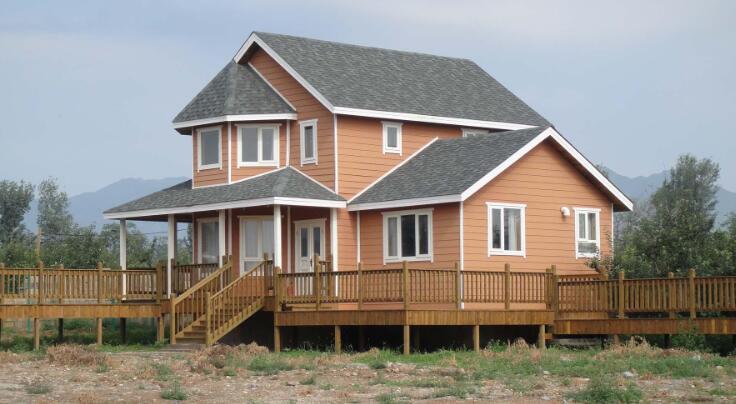 Composite Siding boards for the House
Sidings made of composites may not always be perfect. There are defects and damages that must be attended to immediately to halt the progress of the damage. Furthermore once you notice some defects, it is best to start working on it.
Durability and price are usually considered in choosing the replacement sidings. In addition, the weather on the area is also considered. Most often fiber cement siding, real wood siding, vinyl siding or wood based composite siding is preferred as replacement.

How to install composite wall Siding    
Hanming wpc Siding is eco-freindly wood plastic composite material.
Advantages of Composite wall Siding:
It is water resistant
Wood Plastic Composite is made of wood fibre and plastic. The result of this mixture is a material which has a very high water resistance. This is a considerable asset for a construction material. Outdoor benches, tables can be made out of it.
The material is very easy to maintain
Wood Plastic Composite requires very little care as it has a strong resistance against weather conditions. Moreover, due to the wood/plastic mixture, it does not attract bugs and is also easily cleaned. If you are considering wall cladding, you will surely be looking for a material which can be maintained easily .
It has longer life span
The material is highly durable and is not affected by rainfall, wind or hot summer conditions. In fact, using WPC is environment friendly as it takes advantage of the durability of plastic while reducing the amount of plastic landfills. A long life span means it would be an ideal choice for an outdoor fencing.
Available in different colours
Everyone has his own taste for colour. Luckily, WPC can be available in different colours, and note that this is not a simple paint coat that can be easily affected by weather. The material itself is available in different colours without any painting work required.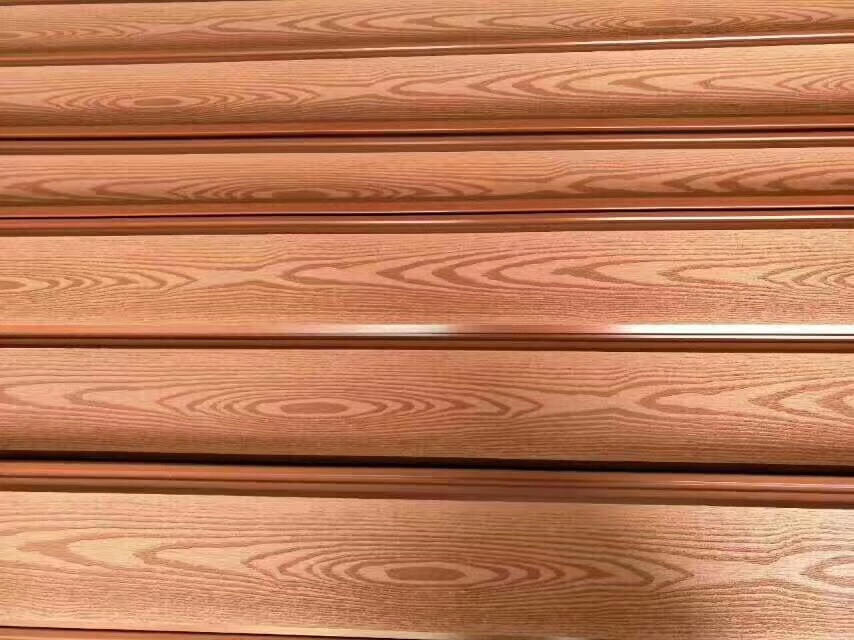 COMPOSITE WALL SIDING
Hanming WPC Wall panel offers the ultimate wall decorating solutions,We have many types of wall panels and several colors to choose from,The length of the wall panels can be customized, generally it is  2.2m,2.9m,3m,4m Per PC.The surface of some specifications can be printed with wood grain.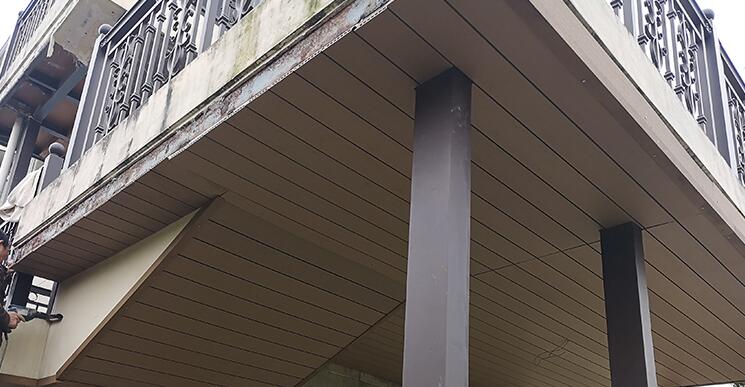 Hanming aslo Supply composite decking boards, wpc Fencing, Railing, Pergola, Pavilion, WPC bench. Hanming has established long and stable relationships with many domestic and overseas customers, such as France, Spain, Belgium, Finland, Russia, Ukraine, USA, Canada, Thailand, Malaysia, Philippines and so on.
Pls send inquiry to admin@hanmingwpc.com