Thailand wpc decking board from China |พื้นไม้พลาสติกคอมโพสิตจาก
Price:14usd/sqm-23usd/sqm

Place of Origin: Zhejiang, China (Mainland)

Brand Name: Hanming WPC

Model Number: 145X21mm Hollow

Technics: Wood-Plastic Composite Flooring

Color: Red,coffee,yellow,grey,black,Brown

Certificates: SGS,CE,ISO,FSC

Surface: Sanding

Usage: Engineer Project

Material: Wood + HDPE +Additives

Product name: WPC decking
Thailand is located in the central Part of the Indo-China Peninsula, bordering on the north and Myanmar in the west, Laos in the northeast, Cambodia in the southeast, and Malaysia in the south.Bangkok is the capital and largest city of Thailand. It is also known as "city of angels". It is located on the east bank of the Chao Phraya River and south on the Gulf of Siam.
As a big tourist country, Thailand USES a lot of outdoor materials. Where does the outdoor floor in Thailand come from?According to statistics, most WPC Decking in Thailand comes from China and Vietnam, and many dealers often attend The Canton Fair in China to get the information of suppliers.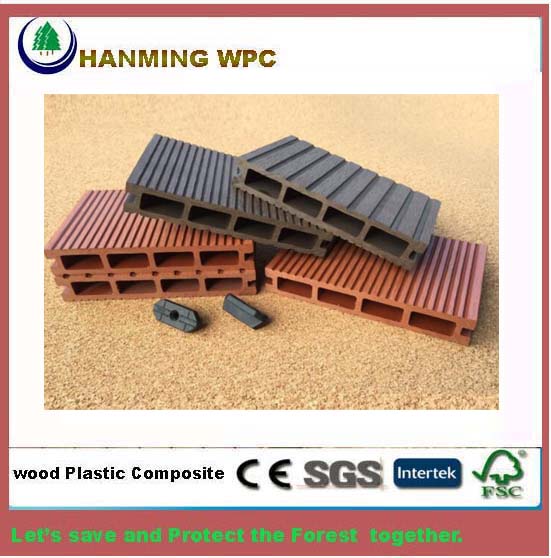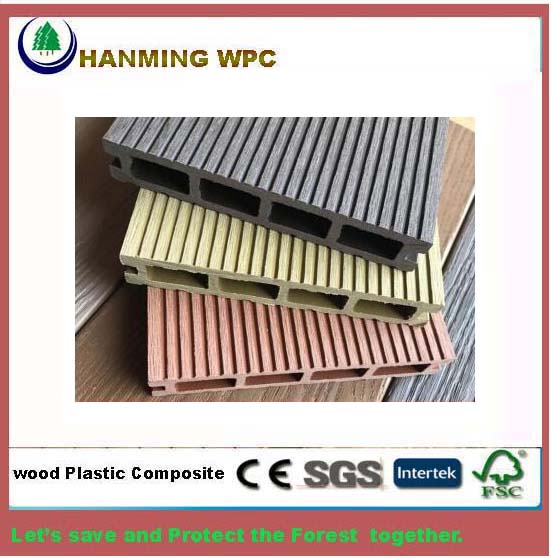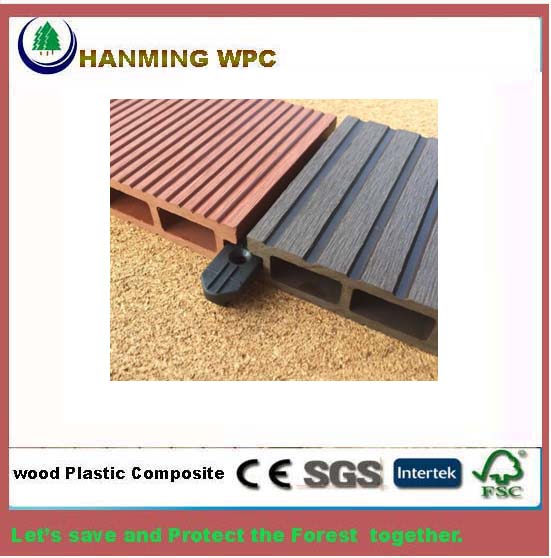 WPC Decking Thailand | WPC Decking Project in Thailand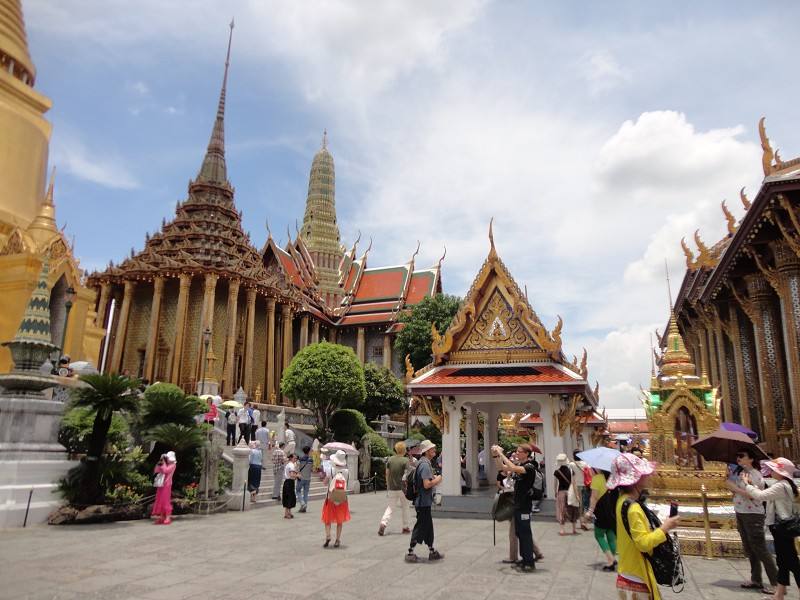 When people go to tourist attractions, stepping on the wooden floor made of plastic, and the nature of the close, more comfortable.In thailand,There are more and more villas and commercial building owners in the selection of outdoor floor will choose wood plastic outdoor floor, the reason is that high quality wood plastic outdoor floor does not decay, and will not fade, no cracking and very resistant to fouling characteristics, compared with the traditional anticorrosive wood outdoor floor, real quality of high quality wood plastic outdoor floor after put into use, no longer need to do a professional maintenance regularly, removes oil to outdoor to scrub brush, polishing, polishing, coloring, such as extra work.
In Bangkok, Thailand, customers are now using online embossed, high-quality wood plastic decking,The most common aspect of outdoor flooring is everyday wear and tear, including shoe soles made of different materials, pet claws, and the placement and movement of various outdoor furniture and kitchen items.Accordingly, should look WPC decking  floor surface whether have the damage that can resist everyday use to cause.Hanming has several online embossed deckings for this effect.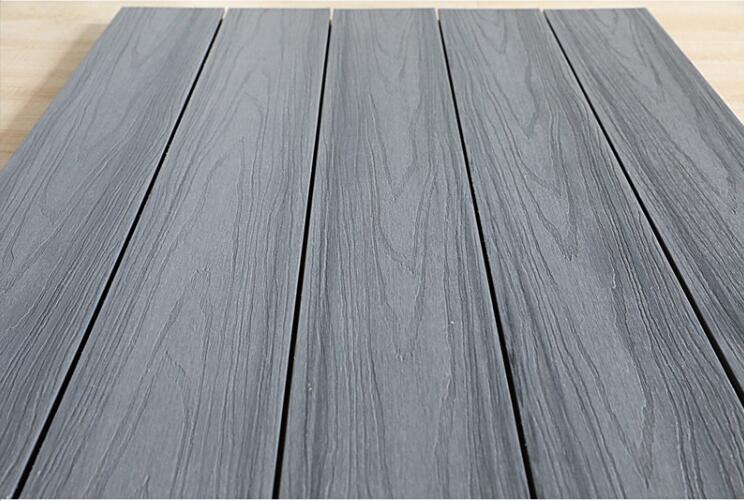 The wood plastic composite is also used for ceiling in Thailand.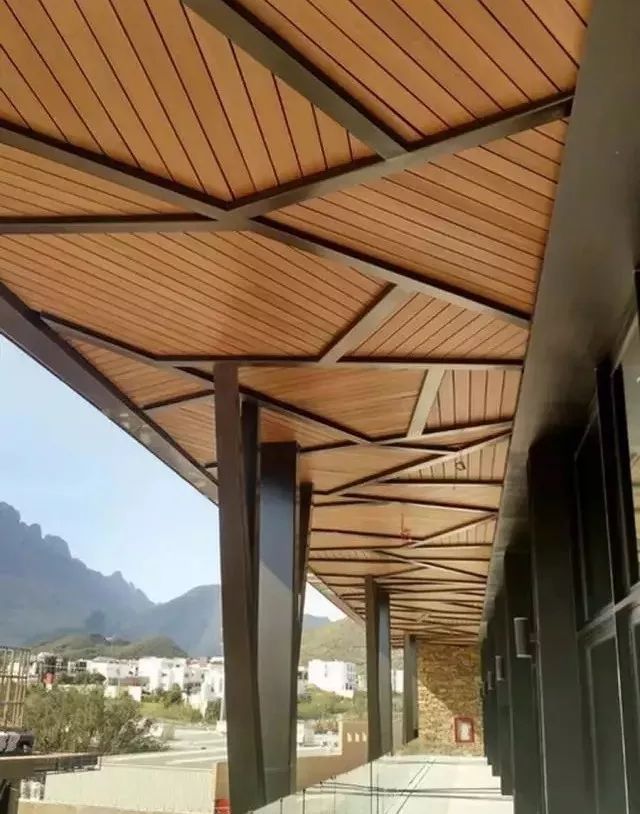 why do you purchase the WPC decking from China ?
Although there are local wood-plastic factories in Thailand,However, Thailand's wood-plastic products are relatively rough in workmanship, and its production technology and workers' management are still not as good as China's.After the production capacity of Chinese wood-plastic supplier comes out, the delivery time can be very good.
Moreover, the price of Chinese products has advantages, and the industrial chain is relatively complete. After you buy the wood plastic floor, all the corresponding accessories can be bought from a supplier.
The port from China to Thailand is generally only a few days, and the sea freight is also extremely cheap.