140*20mm WPC Solid composite decking with wood texture
Price:20usd/sqm-25usd/sqm
Product name:WPC Solid decking
Surface Treatment: Grooving, Sanding, Embossing
Component:55% Wood flours+35%(HDPE)+10% Additives
Technology: Extrude
Application:Garden, park, summer house, villa, pool surrounds, beach road, scenic
Features:Waterproof, Anti-UV, Anti-slip, etc
Color: Teak,Redwood,Coffee,Light grey, Brown, Black,etc
Lifetime:25 Years
Keywords:wpc outdoor flooring, composite decking,wpc decking floor
The 140X20mm is a WPC deck size, its width is 140mm, the thickness is 20mm, the length can be according to the customer needs, the surface can suppress the wood grain, it can be customized in many colors, it Is a popular size that many customers import from China.
The 140X20 specification still uses a lot, because it will be about the same price as a hollow decking, But overall, the strength is better than the hollow floor, and wood texture can still be printed on the surface.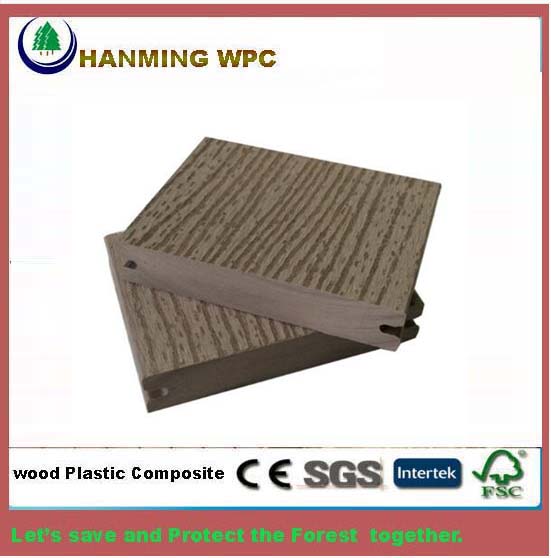 A NATURAL LOOK—WPC Solid decking 
One reason composite wpc Solid decking has become so popular is due to its stylish yet natural look. Being made up of real timber while incorporating an innovative design, composite wood timber provides a stunning and modern look that still looks natural.
Furthermore, composite wood decking comprises of a range of natural finishes and colours, which blend in seamlessly with the surroundings in a garden, augmenting its natural look that is in-keeping with the outdoor space. 
LOW MAINTENANCE–Wood polymer Solid decking 
Come rain, snow, sun and wind, garden decking is certainly exposed to the elements. Unless it is treated and stained regularly, traditional timber decking is prone to becoming mouldy, cracking and rotting.
By contrast, composite wood decking requires much less maintenance. Simple cleaning methods with standard household cleaning products, is usually a sufficient way of maintaining the condition of composite wood decking.
Unlike other types of decking, composite wood does not usually splinter, meaning it can be walked on with bare feet!
SLIP RESISTANCE–composite Solid decking 
Asides walking on the smooth, nick-free surface with bare feet, composite wood is also waterproof and consequently slip resistant.
Even if it's raining, the whole family can spend time on composite wood decking without fear they will slip on the surface and hurt themselves.
PEST CONTROL–outdoor Solid decking 
While most 'standard' forms of decking have to be sprayed with pesticides and other heavy metals during its treating process, to ensure it is not prone to being invaded by pests, composite wood decking does not require such additives. Composite wood is naturally resistant to the likes of insects and fungi and therefore does not need to rely on pesticides.  
LONGEVITY–plastic wood Solid decking
Being made from plastic and wood, composite wood decking is generally more hardwearing to the elements of the weather and consequently has a longer lifespan than other decking materials.
ECO-FRIENDLY—BPC Solid decking 
With a growing emphasis to adopt more environmentally friendly practices and lifestyles in the home, more and more homeowners are turning to more greener types of furniture and furnishings.
Composite wood decking certainly complies with those aspiring to make their home more eco-friendly. Made from recycled wood and other recycled materials, composite wood is a greener option of decking than, for example, solely timber decking.
With these benefits in mind, it is easy to comprehend why more and more people are turning to beautiful and practical composite wood as their choice of decking.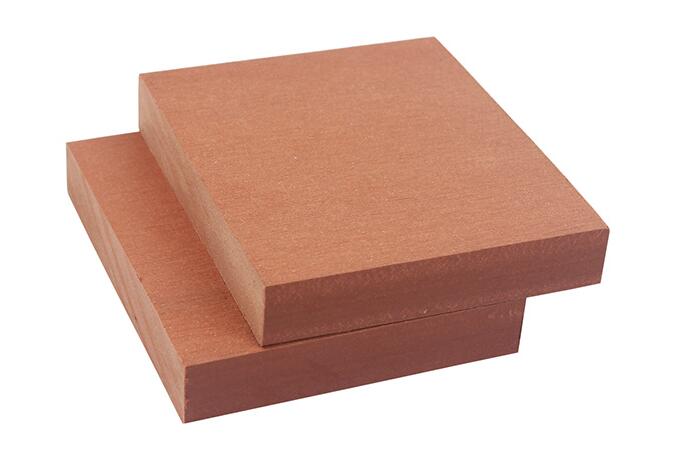 For the 140X20mm composite solid decking, we can also provide styles without  slot, such as in the picture above, which do not need plastic fasteners, but it is still necessary to leave a 3-5mm gap between the floor and the floor to prevent heat rise and contraction. A Belgian customer ordered this type of floor for the fence plate of the horse farm from us.
Anti-UV Composite WPC Solid Decking Advantages:
1.Recyclable, environmentally friendly:
Wood plastic composite (WPC Solid decking ) made of 100% recycle raw material.
2.Water-proof, termite-resistant:
Wood plastic composite(WPC Solid decking ) can stand up to wind, rain and sun. Installation and operation is easy. It is widely used in places near water and moist environment: outdoor decking, bypath, pavilion, platform, wall decoration.
3.High Cost Performance:
The primary input of WPC product is a little higher than common lumber, but because of less maintenance, anti-moth and long life time, it is a highly cost performance product
4.Easy to intall, minimal maintenance required:
Could be cut,drilled or nailed.Adjustable specification and shape,very flexible
140X20mm composite decking with wood texture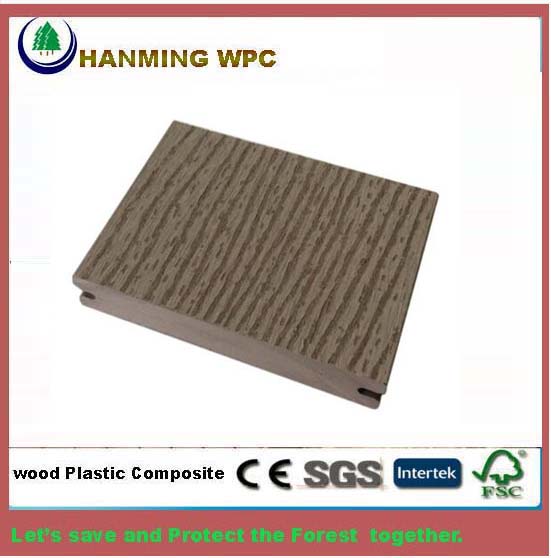 The installation of 140X20mm solid WPC board is the same as the hollow Composite decking, why this size is so popular, because thought the Price of this model is slightly higher than the hollow plate, but the strength will be much better than the hollow board, some places with large people, or the parking will require slightly higher intensity floor, so 140X20mm this model uses a lot. In fact, there are many 25mm thick solid board, but the price will be much higher than 20mm thickness.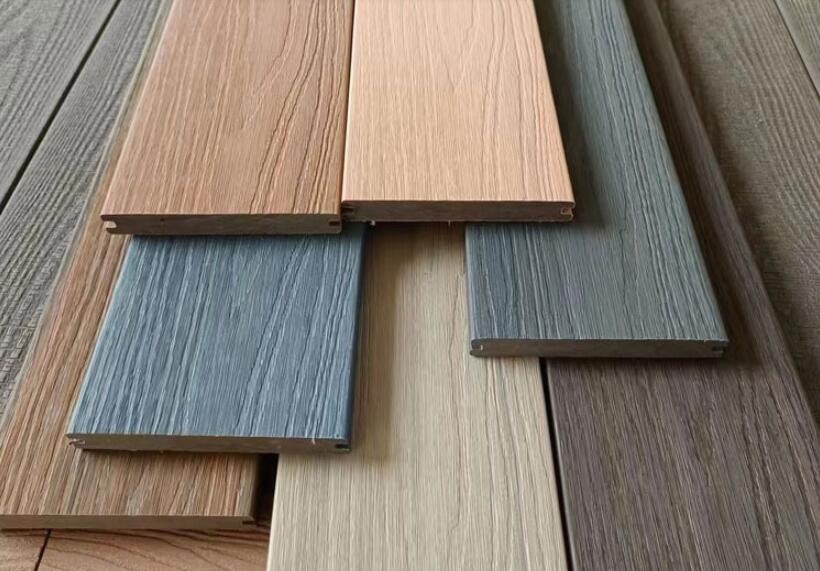 Currently, 140X20mm capped Composite Decking is also available.
If you are interested in our WPC Solid decking , pls send inquiry to us.
or mail to nick@hanmingwpc.com 
Whatsapp:+86 18705825615