As we all know, Co-extrusion WPC decking is used in a variety of different environments, it is very durable, you can  try to choose products from good supplier, not only the product quality is guaranteed,and it will be more affordable.
The good quality Capped composite decking,It has good  waterproof and moisture-proof performance,And it has strong plasticity, chose it, effectively solve the problem of wood materials in the wet environment.This material is suitable outdoors, and the weather resistance is very good.t is believed that this material is durable, and practical, has a very good insect moth prevention effect, the surface is relatively smooth, even barefoot on it is very comfortable.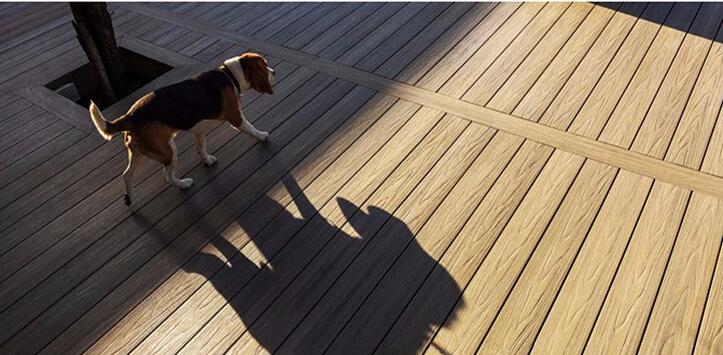 Co-extruded WPC outdoor decking is a new kind of wood plastic composite Products,which has an advanced Premium shield encasing all four sides around its inner core. The shied and core are extruded together under a very high temperature mold simultaneously,So there are no adhesives or chemicals that are harmful to the environment.
 The core is made from carefully selected recycled material and highly dense recycled hardwood and softwood fibers that allow for greater strength and durability,and best of all it's 100% recyclable.

why choose Co-extrusion wpc outdoor decking ?
Co-extrusion board has the following advantages:
1. Color streaking, looks exactly like natural wood.Touch like real wood too.
2. Anti-Scratch, no worry about scratches on the surface any more.Waterproof and fireproof.
3. Easy cleaning, only water and soap are needed for 99% normal dirts.
4. Long lasting.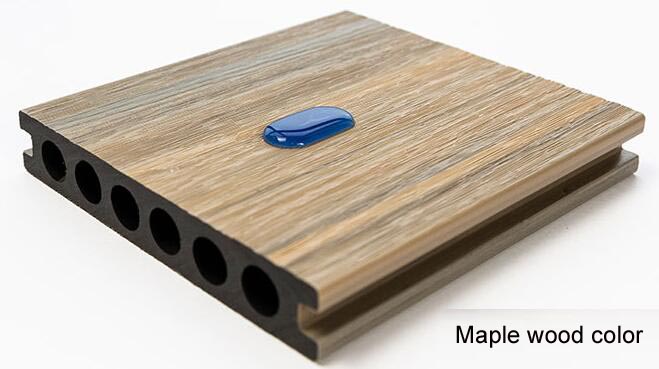 Wood plastic co-extrusion decking, is produced by extrusion molding technology, the surface is evenly and firmly covered with the coextrusion layer.In addition to retaining the mildew prevention, insect prevention and other physical properties of traditional wood molding,Co-extrusion decking Also has wear, scratch, pollution and weather resistance.Experimental data proved that the wear resistance and scratch resistance performance of the co-crowded wood plastic decking are more than three times stronger than the first generation of WPC, which can effectively prevent the damage caused by the hard object scraping.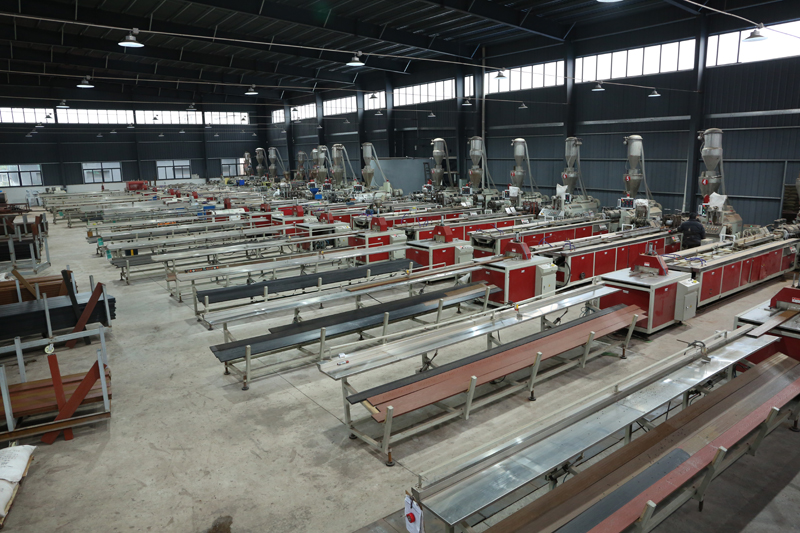 Capped composite decking extruder in China
Contact email : Admin@hanmingwpc.com 
Ask a Sample or Price list from us.