We know Plastic wood composite decking can be cut by using ordinary woodworking machinery.When wood plastic products are cut or drilled,Alloy saw blades and bits are recommended,because More convenient and flexible in cutting.
in Factory, we Cut single pieces to length using any standard Profile cutting machine,The saw blade must be sharp.
we can cut the wpc board to be 2.2m/PC, 2.9m/pc,3m/pc,5.4m/PC.etc.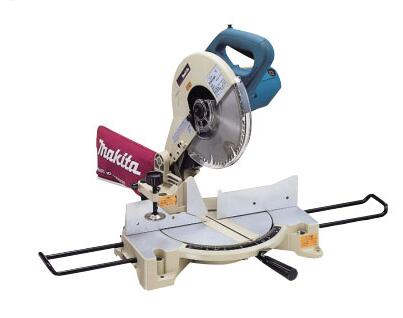 Choosing the best saw blade for your composite deck build can help you save time and money.
when we install the composite decking board , we need a Portable cutting machine.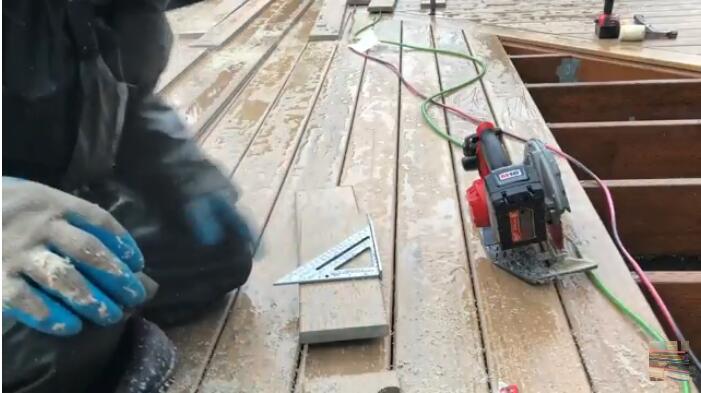 WPC decking is a pressed extruded composite wood product made from wood powder and recycled plastic. Although it is an unconventional deck, it can be cut, drilled and fixed like traditional wood. Cutting can generally be done by using standard woodworking tools. Table saws, circular saws, and miter saws are your best choice. Choose the blades made of a hard alloy to ensure a smooth cut. Be careful not to overheat the blade during cutting, otherwise, it will affect the cutting effect.
Here is a Video for How to cut Trex decking;
Plastic wood decking has the same processing performance as the log, it can be nailed, drilled, and cut,WPC decking has a better physical performance than the log, and its stability is good, do not crack, warp.
we think wpc decking installation is aslo import for you. Click the follow words to learn it.
HOW TO INSTALL WPC Composite decking boards
if you need Purchase the WPC decking from China,welcome contact with us and ask PRICE from us.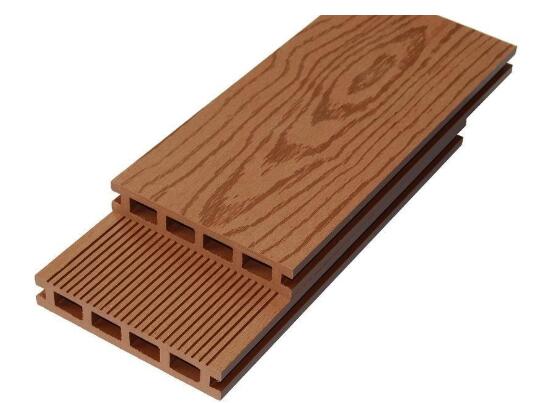 For the length of wood plastic plate, before delivery, the factory will generally cut manually or machine according to the needs of customers. At present, many factories have been equipped with special wood plastic cutting machine, and the cutting size is very unified and accurate.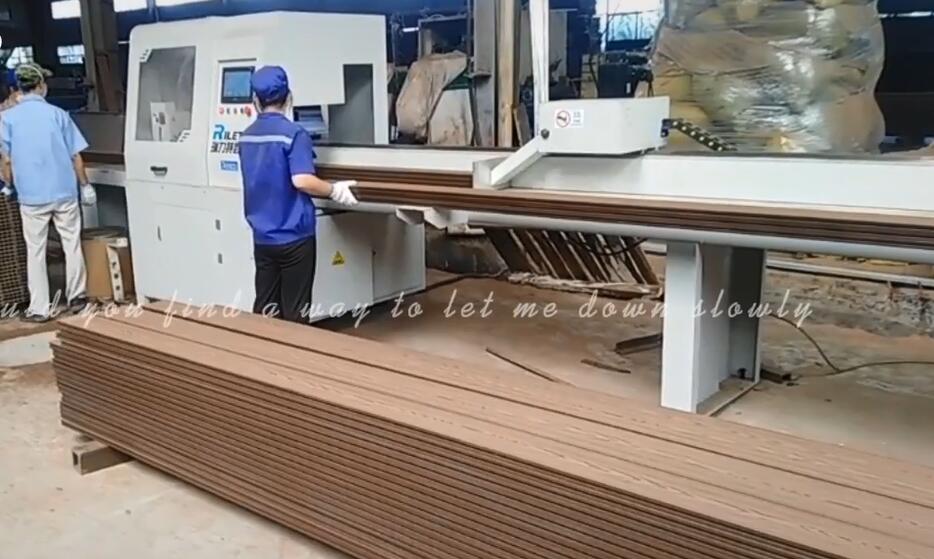 our email address: Admin@hanmingwpc.com