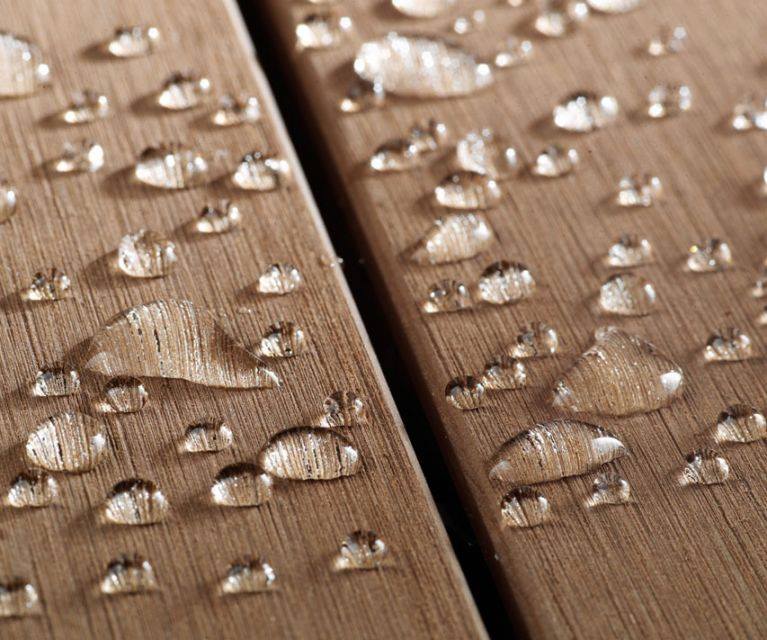 China WPC decking factory | wood plastic composite floor Manufacturer
China WPC decking factory | wood plastic composite floor Manufacturer
Price: 15usd/sm-33usd/sqm
Brand: Hanming WPC
A.100% recycled ,environmentally friendly
B.Look and feel like real wood
C.anti-UV, anti-impact, anti-moisture and termites 
D.service time is 10 times than wood products
E.easy installation
F.suitable from -50 °C to 60°C
China WPC decking factory | wood plastic composite floor Manufacturer
WPC decking is not only popular in China, in fact, wood plastic technology originated in the United States, originally used as modified plastics. With the improvement of technical level, wood plastic has gradually become a good material for outdoor floors, wall cladding and so on.But we all know that china is a big manufacturing country, and with the introduction of this technology, the number of wood-plastic manufacturing enterprises in china has been increasing, such as in guangdong, zhejiang, jiangsu and anhui, many factories have sprung up, but there are some small differences in the proportion of wood-plastic materials used in these enterprises. 
Hanming company is specialized in the production and management of wood-plastic composite materials in Zhejiang, China.
Plastic wood composites and their products have the dual properties of wood and plastics. They have a strong sense of wood and can produce different colors according to their needs. They have many properties that do not exist in wood: high mechanical properties, light weight, moisture-proof, acid-alkali resistance and easy cleaning, etc. At the same time, it overcomes the shortcomings of high water absorption rate, easy deforming and cracking of wood materials, and easy to be molded by insects.
Wood plastic composite (WPC) is a new type of environmental protection composite material which is made of wood fiber or plant fiber with various forms as reinforcing material or filler. After pretreatment, it can be combined with thermoplastic resin (PP,PE,PVC) or other materials.
wood plastic composite decking or wpc decking is aslo called Composite Lumber and Composite wood in the world.Now it is one kind of best deck materials.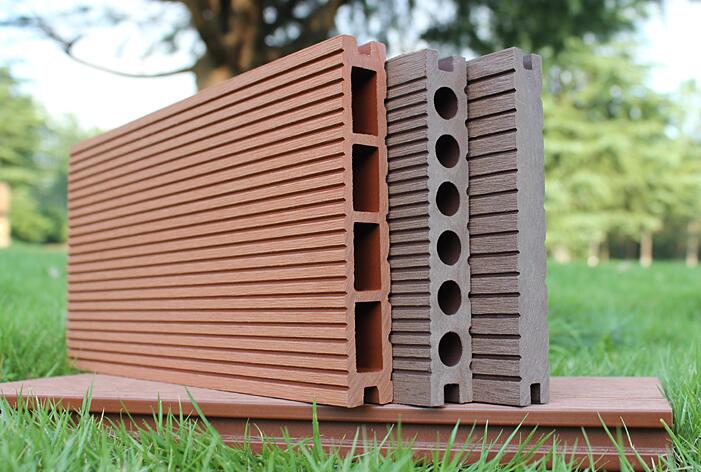 Our WPC Products are Not only used in major projects such as the Bird's Nest of the Beijing Olympic Games, the China Pavilion of the Shanghai World Expo, the main venue of the Guangzhou Asian Games, the Dalian Summer Davos Forum beach trestle and other major projects, but they are also exported to Western Europe, America, Japan, Australia, Africa, etc. Southeast Asia and more than 20 countries and regions around the world.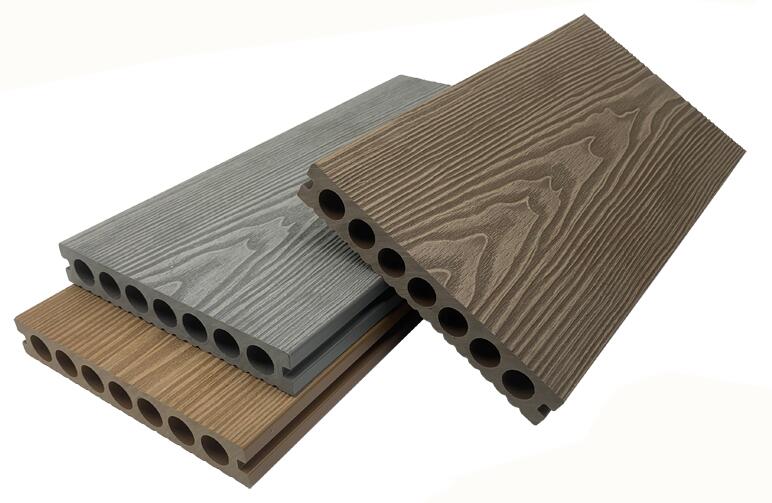 wood plastic composite floor from China Manufacturer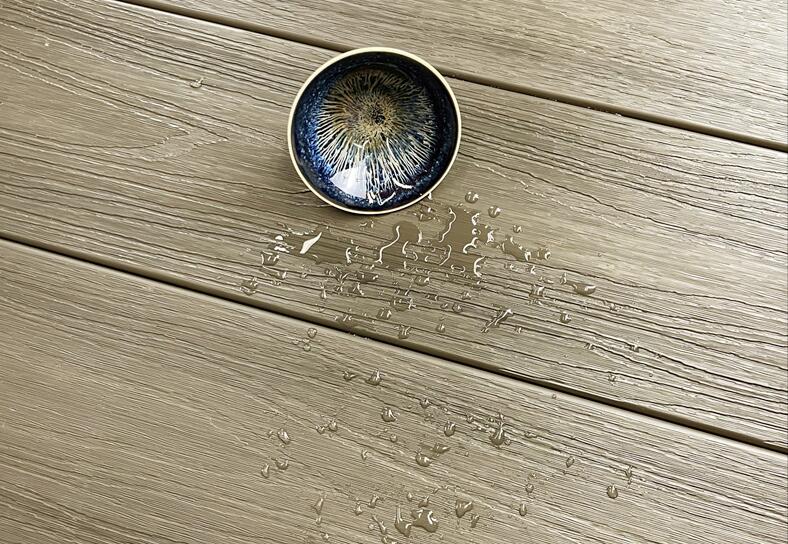 Features of China WPC decking  :
1. anti-corrosion, anti-bacterial, anti-aging.
2. easy to clean,heat insulation and sound insulation.
3. Vivid surface patterns, which looks more elegant and style.
4. Good machinability, clinching, planing, sawing, drilling and painting are all available.
5. Easy to install, maintenance, and clean.
6. Free of maintenance. No cracking, swelling and deforming; Free maintenance and keeping, easy cleaning; cost saving for the maintenance and keeping.
7. Various colors and patters provided, which can meet all the requirements of different customers.
WPC products Component:            
 1) 30% Grade A Recycled HDPE
2) 60% Professionally treated dry wood fiber 
3) 10% Import Chemical additives (Anti-UV agent, Anti-oxidation agent, stabilizer,ect. )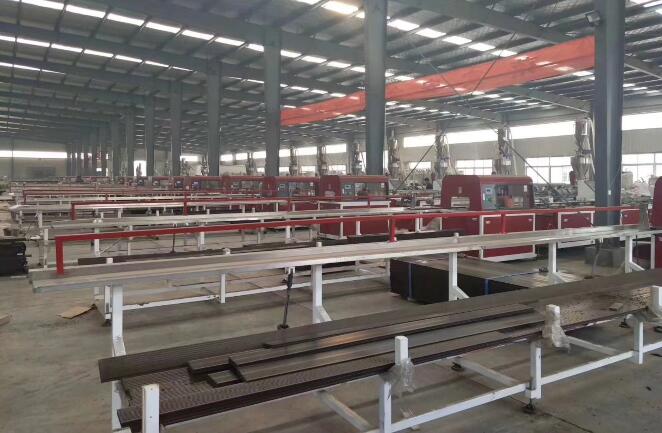 Our main products include plastic wood hollow / solid compsoite decking, Interlocking composite decking tiles, plastic wood Fencing|Railing|fence, plastic wood park chair, plastic wood flower box / flower pool, plastic wood gallery frame, plastic wood pavilion, plastic wood trestle and other outdoor products, such as plastic wood parapet / fence, plastic wood garden chair, plastic wood flower box / flower pool, plastic wood gallery frame, plastic wood pavilion, plastic wood trestle and so on.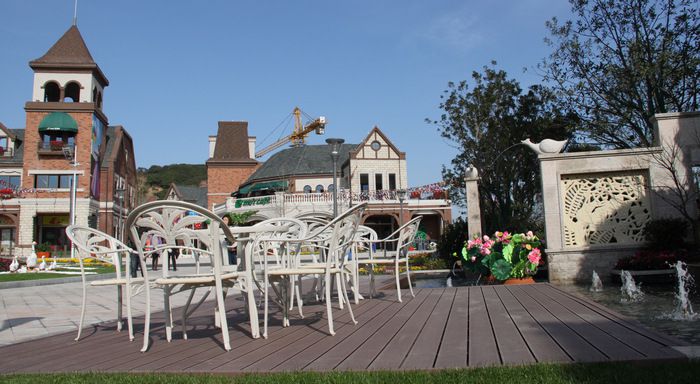 Factory artificial wood flooring
How to Manufacture the wood plastic composite floor ?

Installation
1.Clean the floor,keep certain distance between two WPC keels,keep all keels ready.
2.Build the framework with accessories.
3.Shape the decking to fit side,we can also provide floor edge.
4.Make decking and keel together with accessories.Considering heat expansion and contraction,keep some distance between WPC decking.
5.Various decking designs and different installations.Welcome to contact and share.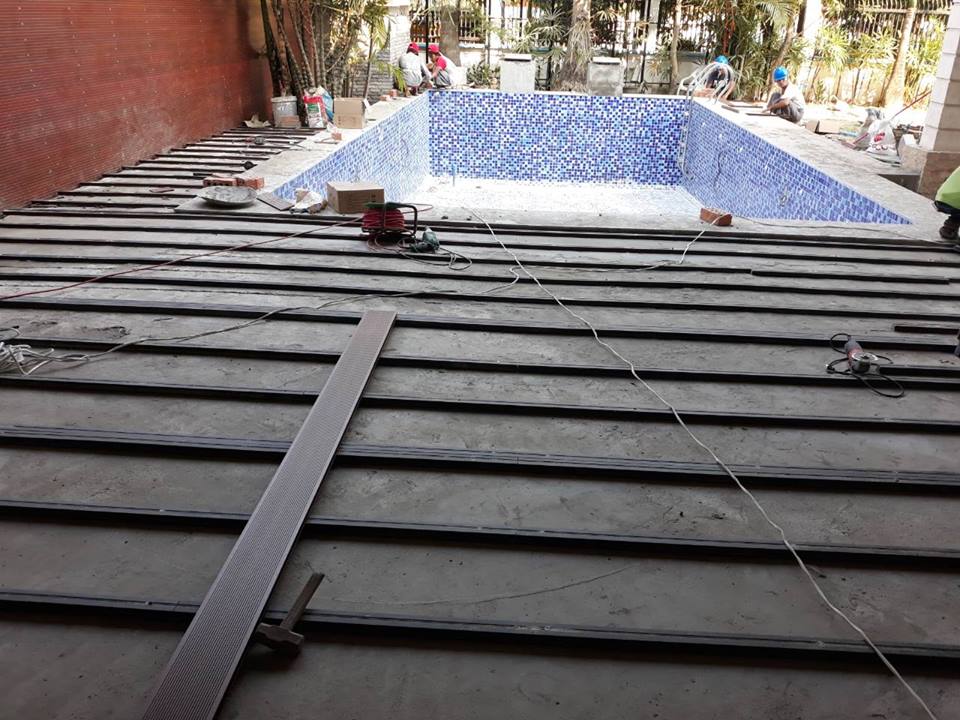 we can Print the wood grain on the WPC decking , pls see the video;
Hanming Export Many Composite decking to A lot of Countries,Like Dubai, India,Oman,UK,Saudi Arabia,USA,Poland,Kuwait,Italy.ETC.Customer feedback on our products and services is very good.

When you visit our website, it may be an opportunity for you to start working with us.
Plastic wood compsite floor with good Packaging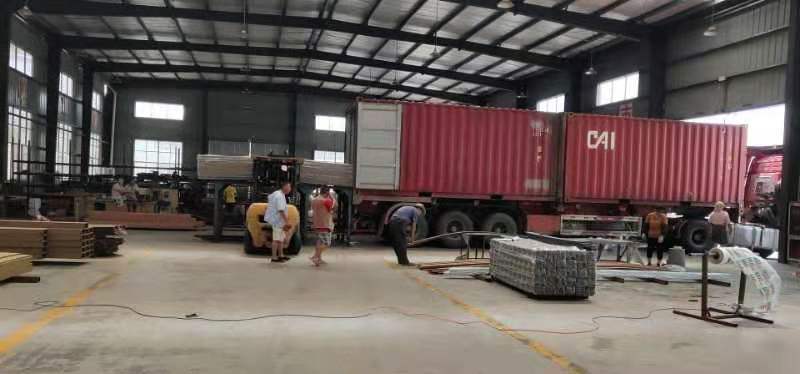 You will be guaranteed quality and delivery time of WPC decking from China.This can't be replaced by India or Vietnam Market. and Hanming is a Good exporter with better reputation in China.