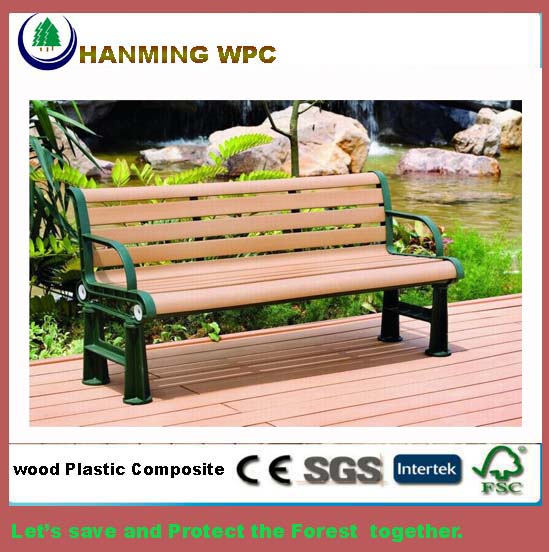 WPC Bench or WPC Chair with Top quality and Cheap Price
Price: 130USD/SET-250USD/SET
WPC bench surface treatment:sanded, brushed, wood grain, groove
Advantages of WPC bench:Use of waste and recycled materials
Used for such as boardwalks , docks,Parks,Swimming pool and Gardens.
The raw material of the decking and others: 55% bamboo powder, 35% HDPE, 10% additive.
Often wpc benches are simply named for the place they are used, regardless of whether this implies a specific design.
Park WPC bench is set as seating places within public parks, and vary in the number of people they can seat.

Garden WPC bench are similar to public park benches, but are longer and offer more sitting places.

Picnic tables, or catering buffet tables have long WPC benche as well as a table. These tables may have table legs which are collapsible, in order to expedite transport and storage.

Scenic wpc bench are situated to provide a comfortable means of enjoying the contemplation of a beautiful landscape, a busy street scene, or perhaps a specific event.

Perch wpc bench is usually situated in high traffic areas to enable people to take a quick break
Hanming WPC Bench Material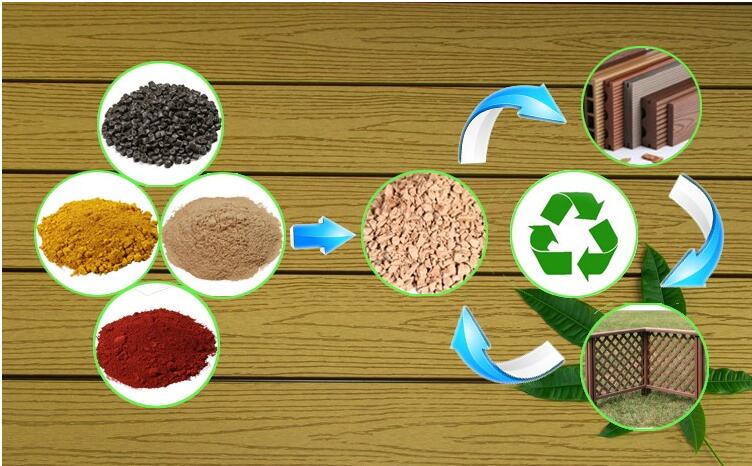 Anti-Slip wpc bench  Advantages:
1.Recyclable, environmentally friendly:
Wood plastic composite (WPC bench) made of 100% recycle raw material and aluminum legs.
2.Water-proof, termite-resistant:
Wood plastic composite(WPC Bench ) can stand up to wind, rain and sun. Installation and operation is easy. It is widely used in places near water and moist environment: outdoor decking, bypath, pavilion, platform, wall decoration.
3.High Cost Performance:
The primary input of WPC product is a little higher than common lumber, but because of less maintenance, anti-moth and long life time, it is a highly cost performance product
4.Easy to intall, minimal maintenance required:
Could be cut,drilled or nailed.Adjustable specification and shape,very flexible
WPC Bench picture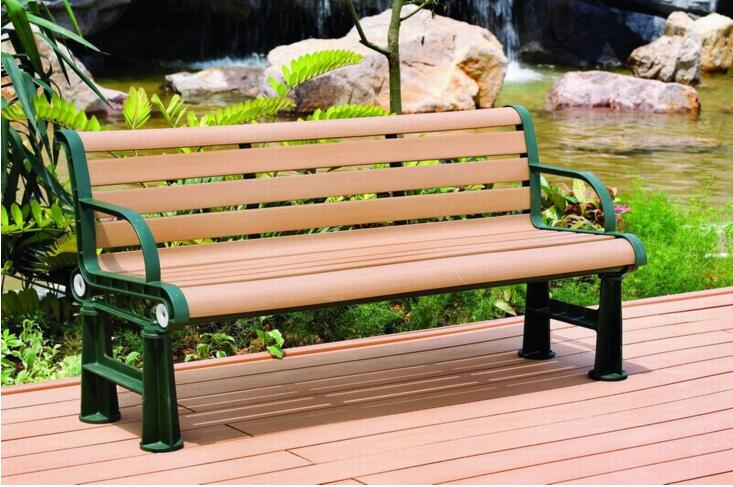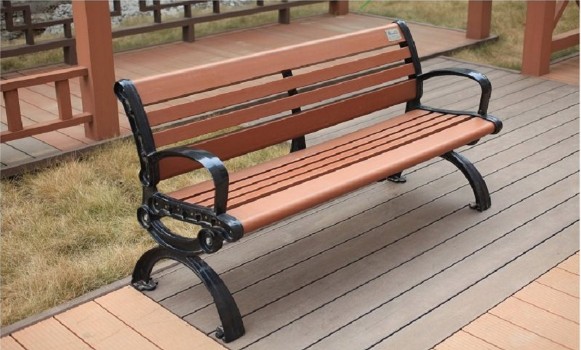 WPC Bench stand on the Park
Anti-Slip WPC bench  Design Feature:
WPC as a new type of environmentally friendly composite materials, with high strength,impact resistance,non-deformation,waterproof, anti-corrosion,anti-moth,anti-virus effect .
Physical Feature
Noise insulation, fire-retardant, processing obviously superior to a timber and plastic products,in order to hardwood standard modular design,light and easy to transport.
Envionmental Feature
No radiation, no formaldehyde and other volatile products,recyclable,green environmental protection.
Appearance Feature
With a natureal wood appearance ,texture. Better dimensional stability than wood, no wood knots,the product can be made into a variety of colors, the surface without secondary leaching paint.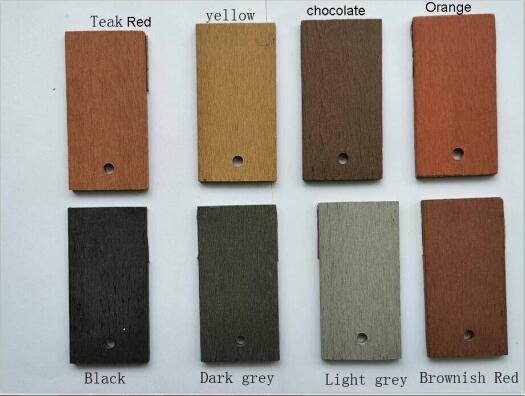 | | |
| --- | --- |
| Size | 70*40mm WPC BENCH Board |
| Usage | Outdoor |
| Raw Material | 60% Wood Power+35%HDPE+5%Chemical additives |
| Color | Brown, Black,Coffee,Gray,Natural |
| Surface | Tongue & Grooved, Smooth,Brushing,Sanding,Embossing |
| Technique | Extrusion Molding |
WPC bench With cheap Price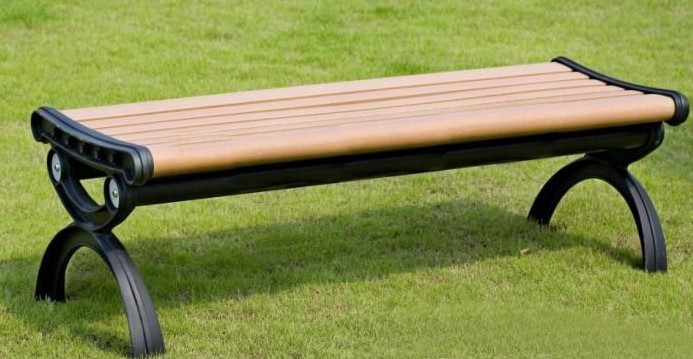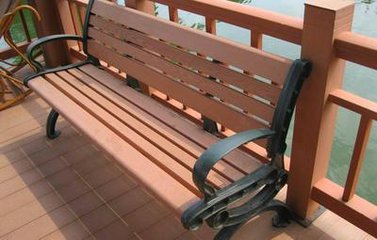 WPC Bench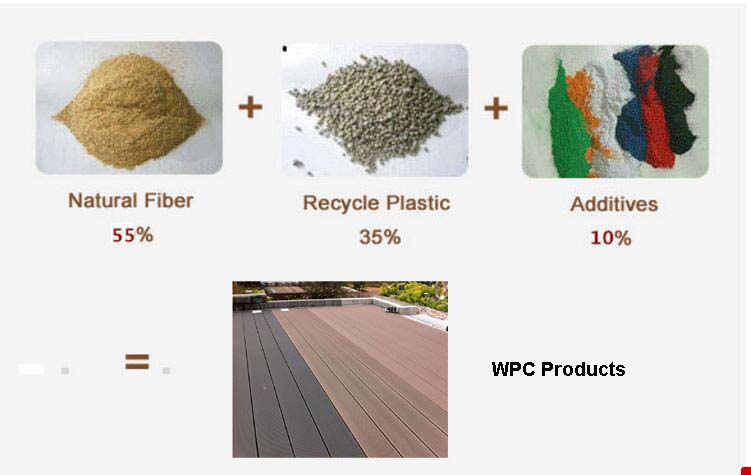 1. What Are The Main Advantages Of WPC products?
    1) First of all, the wood plastic materials are 100% recyclable;
     2) it is long-lasting, stable for the outdoor conditions, like sun exposure, rain, temperature ariations etc;
    3) it requires low maintenance; etc.
The production of wood plastic chair is made of WPC Board and aluminum casting.Some Suppliers may choose wpc board and Iron casting, It's going to have a lower quality.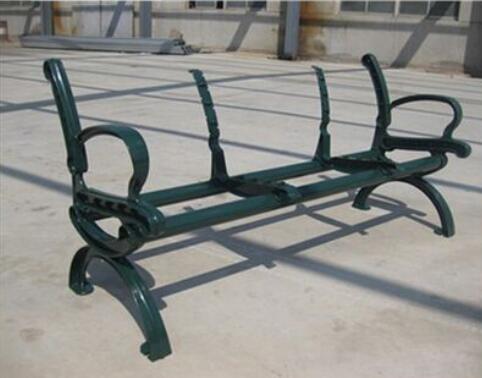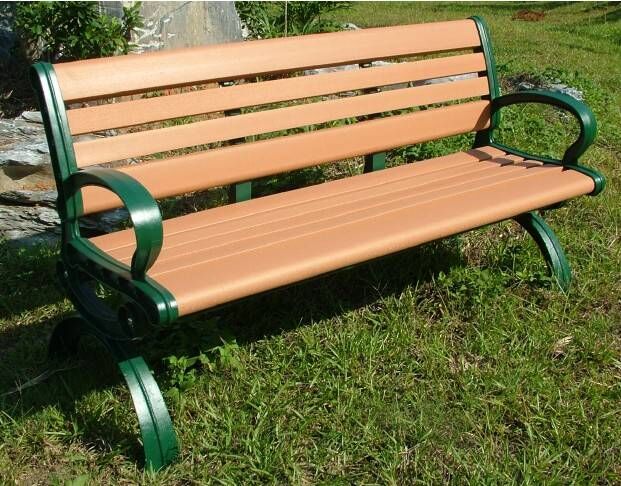 About us:
Since founded in 2008, Hanming  is growing very fast with annual growth of 40%, in 2011 we have become one of the leading WPC product  companies in China. Our customers are from more than 30 countries in the world, and more and more find us and request to start a cooperation. Hanming  has made most of the kinds in WPC, we can Supply  different  WPC decking,wall Panel,Fence,Railing,Pergola,DIY flooring,Bench ,etc. the total area of our factory is nearly 20,000 square meters, we have 20 production lines and 100 workers, the monthly capacity can reach 1800Tons.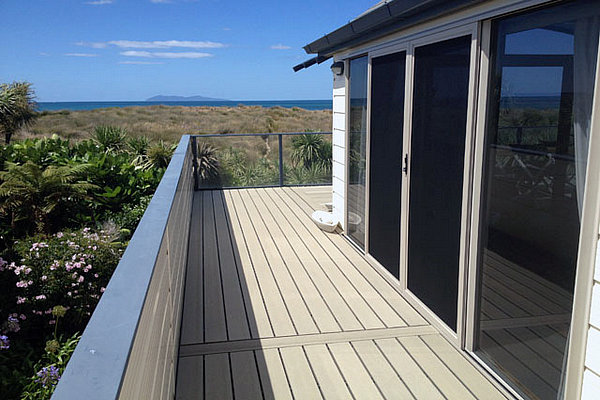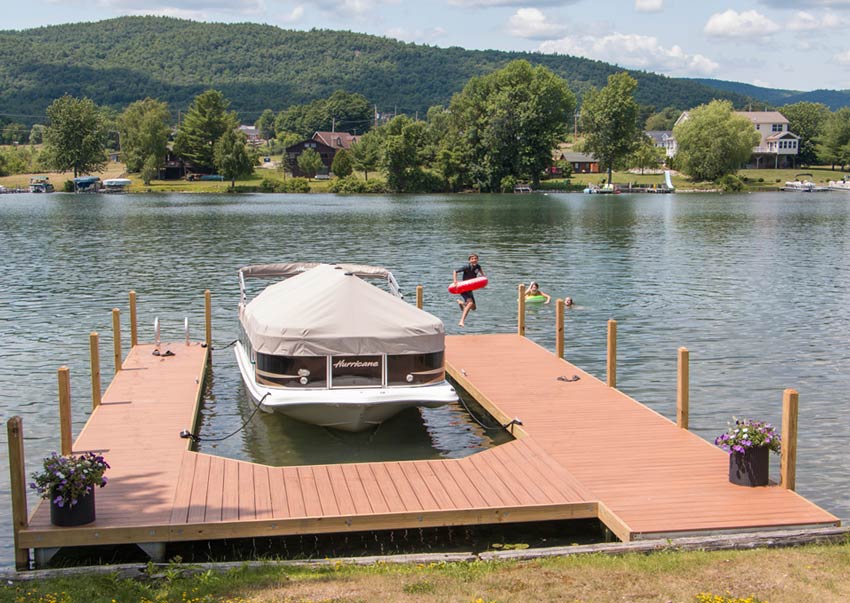 FAQ of Wood Plastic Composite(WPC) Materials
Ask: Are wood plastic composite products environmentally friendly?
Answer: Yes. Because WPC will not splinter, warp or fade the way wood does, it dramatically reduces the wasteful cycle of repair and replacement and eliminates the frequent application of environmentally harmful paint, sealers and stains.
Ask: Will WPC decking and railing fade in color?
Answer: Most materials exposed to UV and other weathering effects will fade.WPC decking and railing solutions are blended with high quality raw material and UV-inhibiting pigments to minimize fade and produce products consistent in color. All products will fade evenly.
Ask: What are the main decking installation accessories?
Answer: Decking accessories including : keel, stainless steel clip or plastic clip ,nails, expansion screw, edge skirting .
Ask: What's characteristic of WPC?
Answer: Looks and feels like natural wood·Durable,anti-impact ,wearproof ,with high density·High capacity of UV-resistance,and color stability. Highly resistant to moisture and termites·Easy to be installed and low labor cost·Requires no painting ,no glue,low maintenance.
Ask: What's the lifetime value of WPC?
Answer: Because WPC never rots or warps, painting and staining is not required, however with pressure-treated wood decks, these costs add up over time. After four years, the total cost of owning a WPC deck equals the cost of a pressure-treated wood deck. Over the life of the purchase, WPC offers a far greater value than wood. Clean it twice a year and you're done so you can spend more time enjoying your outdoor living space, rather than working on it.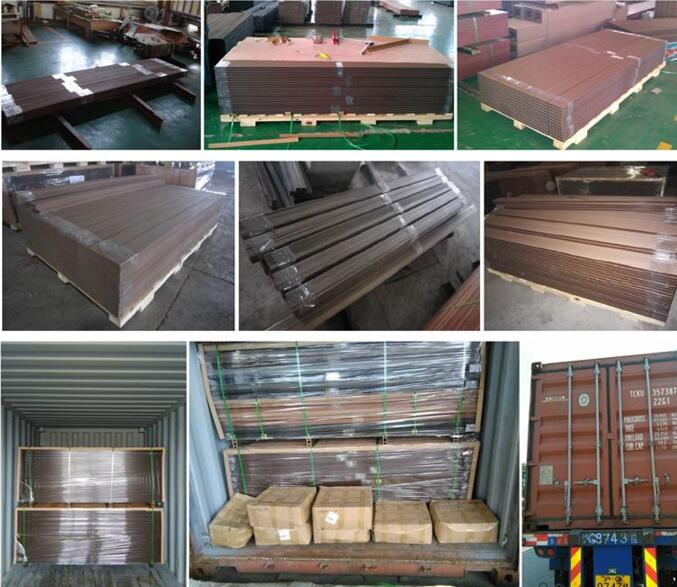 WHY CHOOSE HANMING WOOD PLASTIC COMPOSTIE(wpc)?
What are Our WPC decking and others made of?
      The raw material of the decking and others: 55% bamboo powder, 35% HDPE, 10% additive.
Where can our  WPC decking and others be used?
    Hanming  WPC decking and others can be used in virtually any type of outdoor area near water, such as boardwalks , docks,Parks,Swimming pool and Gardens.
Do Hanming WPC decking and others fade?
Our WPC decking and others will lighten over time to a beautiful, weathered tone within the same color family. This color-tone shift is dependent upon exposure to sunlight and other environmental factors. The weathering process begins upon installation and is generally complete within 60 to 90 days. Based on independent test research, it has been determined that our WPC decking and others will experience virtually no fading as it is co-extruded with a durable outer shell.
 Do Our WPC decking and others provide good traction in wet or dry conditions?
Yes, Our WPC decking and others are slip resistant.
Will chlorine or other chemicals from swimming pool damage Hanming  WPC decking and others?
While no formal testing has been done, we have not seen or heard of any ill effects from standard pool chemicals.
Why is composite product more expensive than treated wood?
Composite product is more expensive to manufacture. However, over time, the maintenance, repair and or replacement costs associated with wood outweigh the initial investment in a Hanming WPC decking and others.
Are composite materials heavier than wood?
Some composite products are heavier than wood but many are lighter. Regardless, each composite product is constructed with the span length of the product and the weight of it taken into account.
How is Hanming priced compared to other Composites?
We are a mid-range priced composite with top quality features and benefits, offering the best value in the marketplace.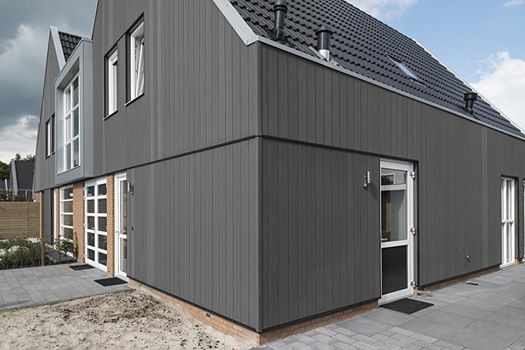 If you are interested in our WPC Bench or other WPC Products, pls send inquiry to us.
or email to Nick@hanmingwpc.com
Whatsapp:+86 18705825615
Skype: NICKWPC88