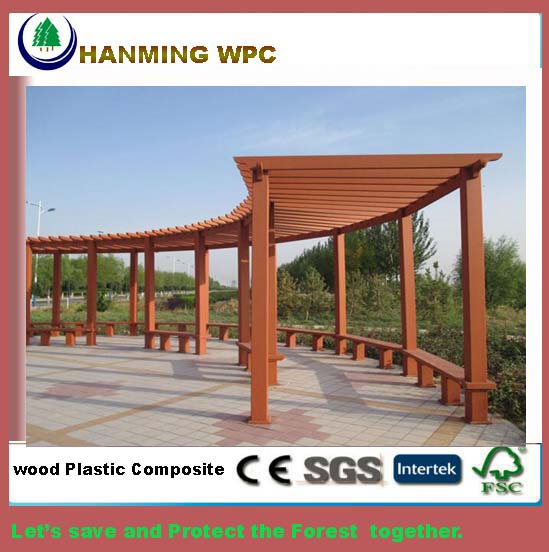 Best Price & Quality for WPC Pergola from China Manufacturer | New Composite Pergola
Price: 160 usd Per Meter
Brand: Hanming WPC
WPC Pergola surface treatment:sanded, brushed, wood grain, groove
WPC pergola Advantages:Use of waste and recycled materials
Used for such as boardwalks , docks,Parks,Swimming pool and Gardens.Our WPC decking and others are slip resistant.
The raw material of the decking and others: 55% bamboo powder, 35% HDPE, 10% additive.
China WPC Pergola | WPC grape trellis
Composite Pergola Kits and pavilions have been widely used in park, The Terrace of villas, gardens in the past two years in China. We know that there are many kinds of the material for Pergola and gazebo designs, most of which are made of wood or bamboo, as well as marble or concrete. However, due to the tedious installation and service life, the use of these materials is constantly decreasing. With the introduction of wood-plastic technology from the United States, WPC decking has become popular. This technology is also used to make Pergola and The material of gazebo, so the Pergola and gazebo of this material can be found everywhere in China now, Because of the convenience of installation and other advantages, many projects have replaced wood pergola,It  also known as DIY Pergola. When we make the best formula of blades, beams, columns and so on, they are assembled according to our design, it becomes a best product. So when you have a Pergola Plans, think about wood plastic composite materials.
Best Price for New material of  pergola can be Provided to the Customers from US.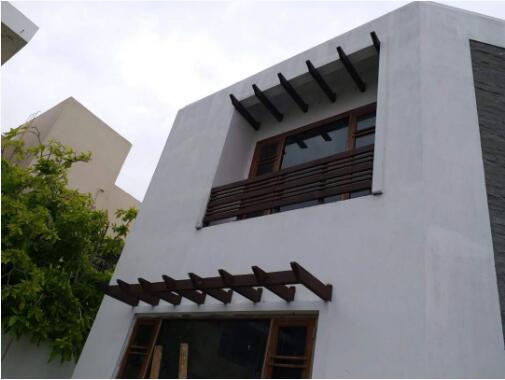 wpc pergola to India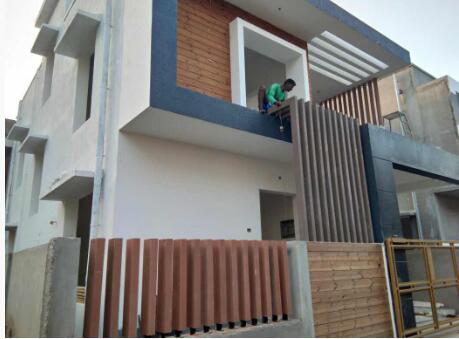 Wood Plastic Composite Pergola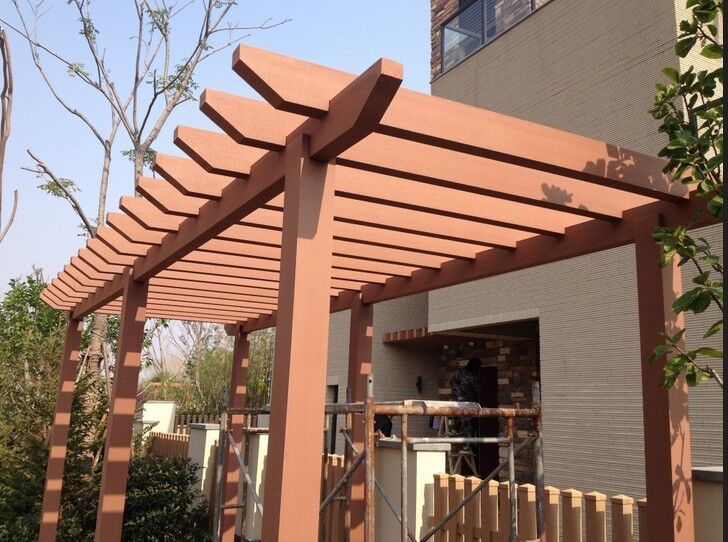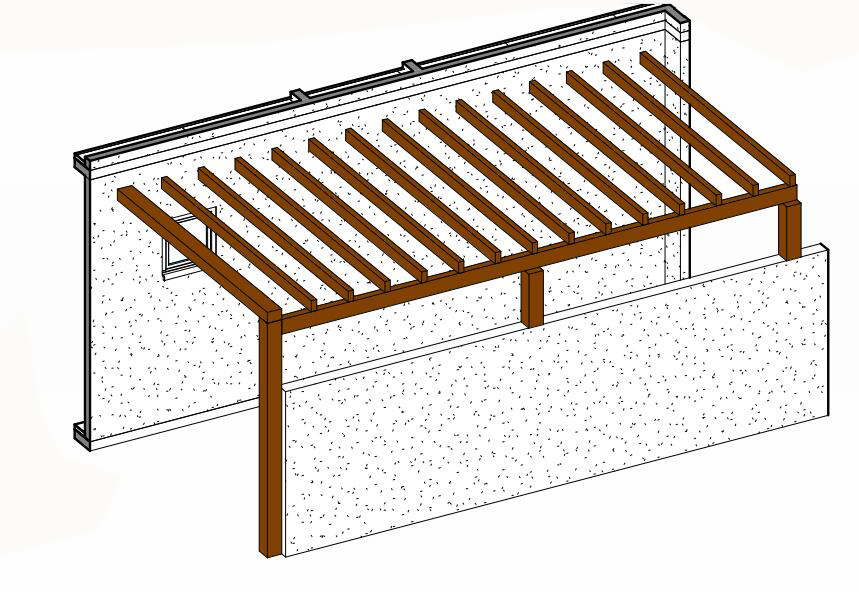 Material of Hanming WPC Pergola:
30% HDPE (Grade A recycled HDPE)
60% bamboo/wood fiber (professionally treated dry bamboo/wood fiber)
10% chemical additives (anti-UV agent, anti-oxidation agent, stabilizers,    colorants, anti-fungus
agent, coupling agent, reinforcing agent, lubricants, etc.)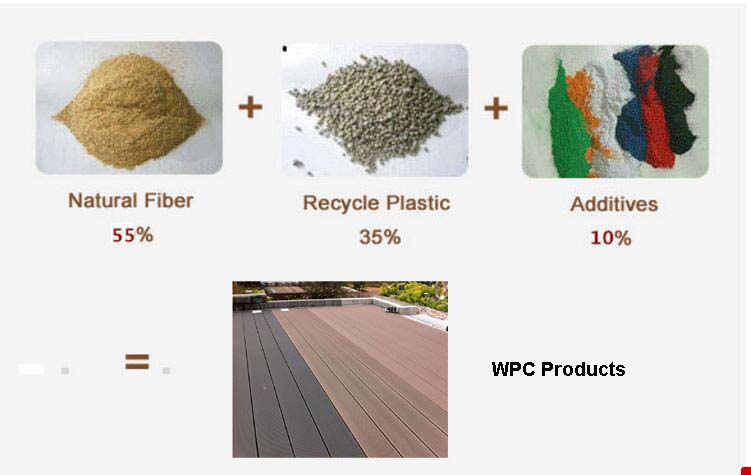 composite Pergola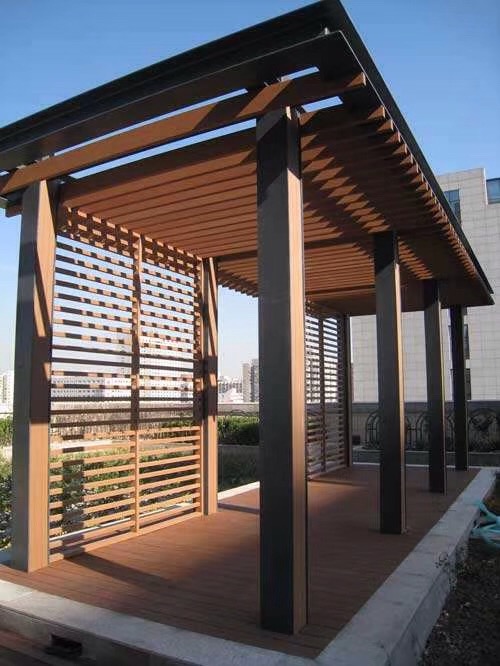 Unti-uv wpc pergola Advantages:
1.Recyclable, environmentally friendly:
WPC pergola made of 100% recycle raw material.
2.Water-proof, termite-resistant:
Wpc Pergola  can stand up to wind, rain and sun. Installation and operation is easy. It is widely used in places near water and moist environment: outdoor decking, bypath, pavilion, platform, wall decoration.
3.High Cost Performance:
The primary input of WPC Pergola is a little higher than common lumber, but because of less maintenance, anti-moth and long life time, it is a highly cost performance product
4.Easy to intall, minimal maintenance required:
WPC Pergola Could be cut,drilled or nailed.Adjustable specification and shape,very flexible
UV2000 Testing and Evaluation Results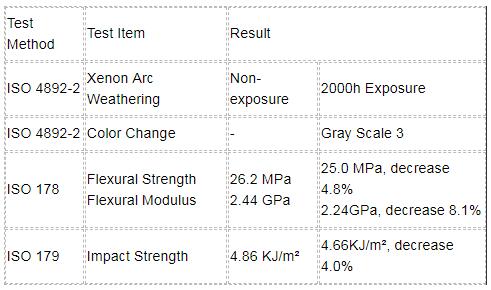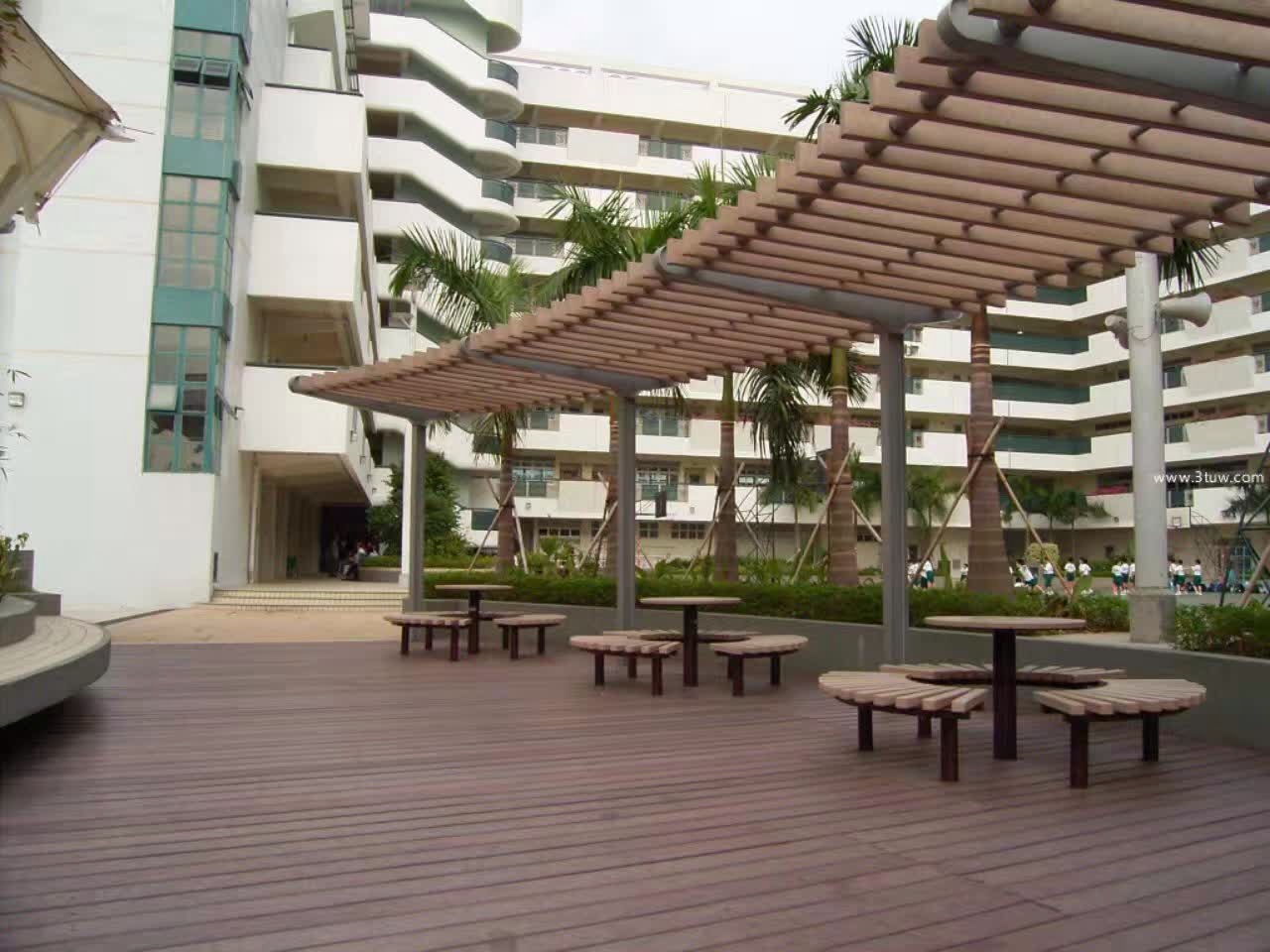 Hanming WPC Pergola Project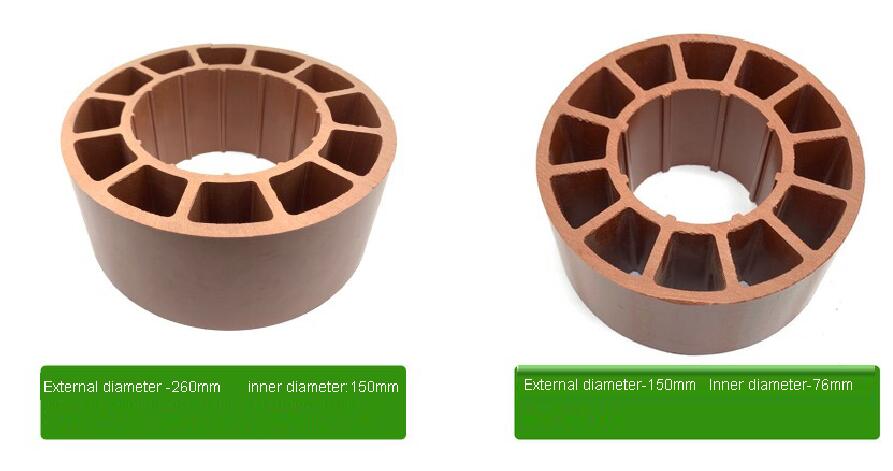 Pergola WPC Post and Beam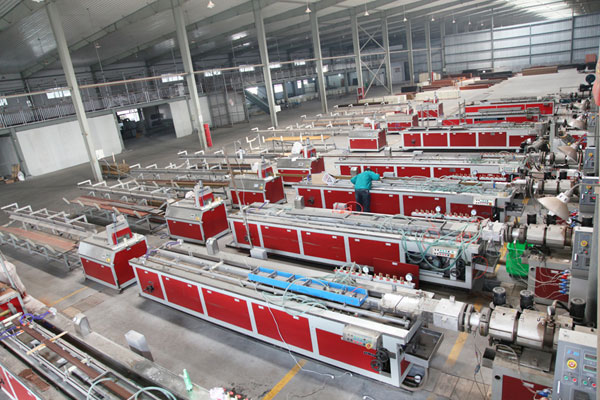 Hanming WPC Pergola equipment
1. What Are The Main Advantages Of WPC Pergola?
A: 1) First of all, the wood plastic materials are 100% recyclable;
     2) it is long-lasting, stable for the outdoor conditions, like sun exposure, rain, temperature ariations etc;
    3) it requires low maintenance; etc.
B: Will WPC Pergola fade in color?
Most materials exposed to UV and other weathering effects will fade.WPC Pergola  solutions are blended with high quality raw material and UV-inhibiting pigments to minimize fade and produce products consistent in color. All products will fade evenly.
Hanming WPC Pergola Drawing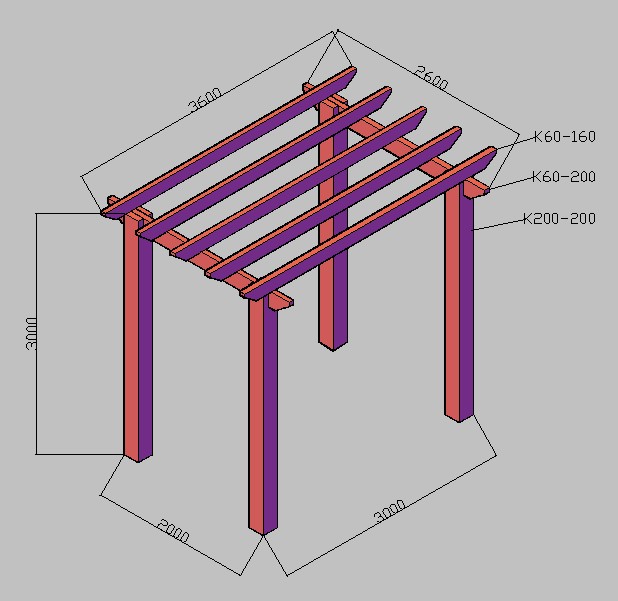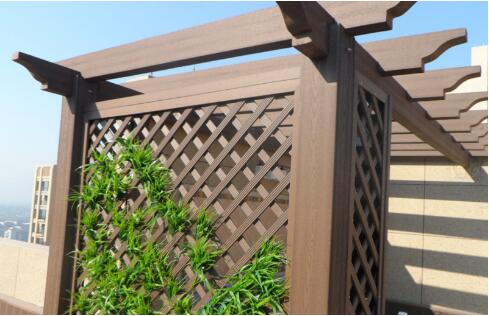 1.we can do the designs according to the customer's requirement
2.we can open customer's 'own mould as per their requirement
3.we can offer you the high quality & reasonable price
4.we can offer your a good after-sell service
5.we have strong professional design team
6. promptly delivery. small order is welcome.
Anti-corrosion wood Pergola : the advantage of anti-corrosion wood Pergola is that the price is quite cheap, but the disadvantage is that the outdoor service life is not long, generally began to smell slowly rot around 2 years.
Composite Pergola: WPC Pergola bad  Point is a little expensive, but because the service life is relatively long, outdoor use can generally reach more than 20 years. Another advantage is the high value of recycling, because the materials of  composite Pergola can be reused later.
Pergola Treatment of the Beam Head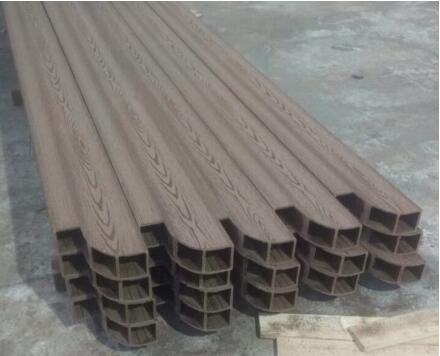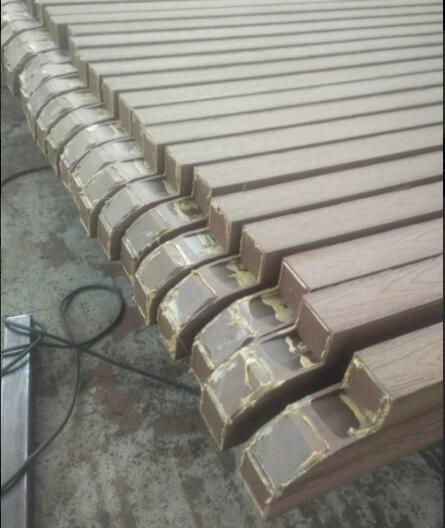 Hanming WPC Pergola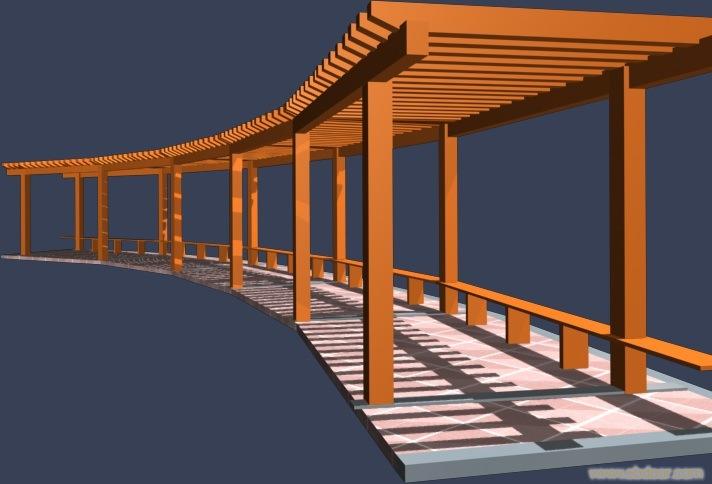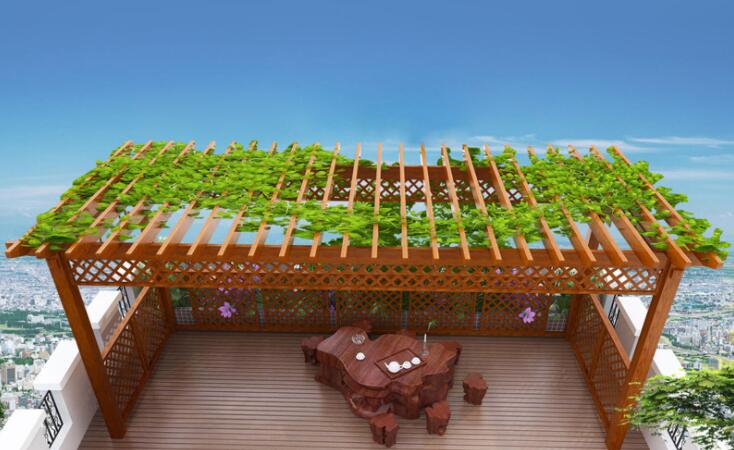 We have a article on how to installing WPC Pergola for your reference
http://www.cxhanming.com/how-to-install-hanming-wpc-pergola-changxing-hanming-technology-co-ltd/
Pergola is only one Kind of composite wood materials from US, We Aslo Provide composite Lumber decking, WPC Railing, capped composite decking,WPC Fencing, composite Siding,etc.If you are interested in our WPC Products. Pls send inquiry to us .
Or mail to Admin@hanmingwpc.com
Hope have the chance to cooperate with u.
whatsapp: +86 18705825615