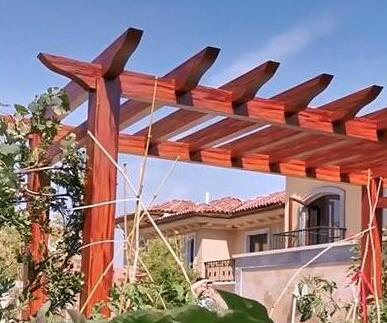 Aluminum alloy metal Pergola and Pavilion|All aluminum alloy grape trellis
Price :1800Usd/set –4000Usd/set 
Name:aluminum alloy Pergola or Pavilion
Metal Type:Aluminum
Feature:

Easily Assembled, Eco-friendly, Eco Friendly

Function:

Waterproof

Usage:

outdoor use /Aluminium Hotel Pergola
We have been in the wood plastic industry for many years, and we are well aware of the shortcomings of this material to Pergola and Pavilion.Some Pergolas and pavilions are stll recommended to use aluminum alloy materials. So we also found domestic manufacturers with good quality and technology to cooperate.It also gives customers more and better choices for the materials of Pergola and Pavilions.Personally, I prefer aluminum alloy to the choice of Pergola and Pavilion materials.The pavilion materials produced by the manufacturers we cooperate with are made entirely by advanced robots.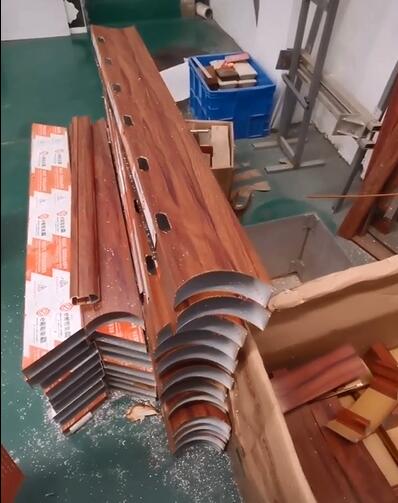 Aluminum alloy Pergola is composed of aluminum alloy column, beam and blade. The maximum size of the column can be 248X248mm.The surfaces of all materials can be colored and simulated wood lines.The dimensions of pavilions and rattan frames can be customized according to customers,We can make and design columns and beams of different lengths.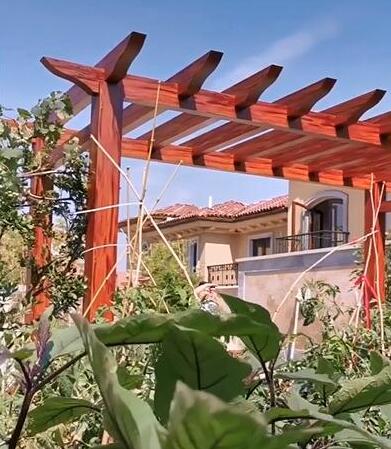 Advantages of aluminum alloy material for Pergola and Pavilion:
The biggest advantage of aluminum alloy material is that it does not crack, bears good load and does not rust.Compared with wood-plastic materials, aluminum alloys have a longer service life, and aluminum alloys can also be colored, making the texture of the surface very similar to that of wood.Aluminum alloy Pergola does not fade, and the amount of wood plastic will fade to a certain extent.And when our aluminum alloy pavilion and pergola are completed, we can't see a screw. This design is loved by customers at home and abroad, but at the same time, its structure is very strong, it uses traditional Chinese installation technology.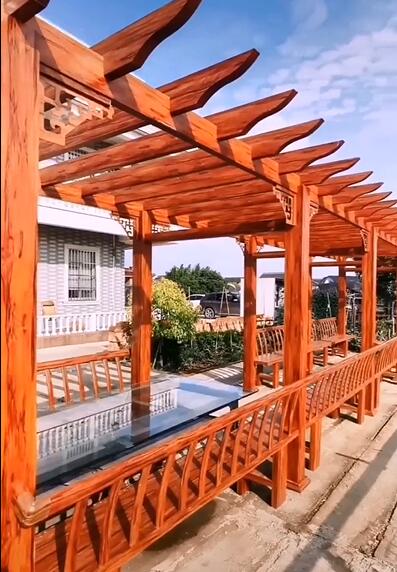 Aluminum alloy material drilling, cutting and so on are completed by a robot, set up a good program to cut more accurately.It also saves a lot of labor and makes the production of  Pergolas and pavilions more efficient.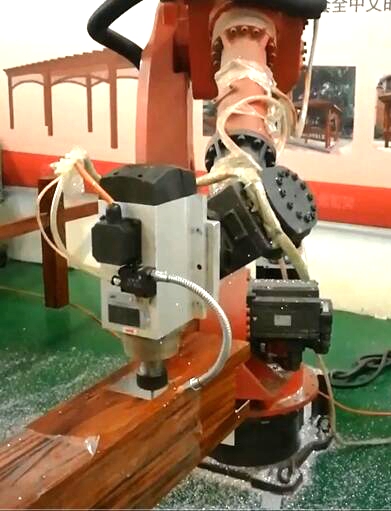 Baldes and Frames Material is Aluminum alloy with Powder coated, it normally  used for true outdoor living. The floor under pergola and Pavilion, if possible, we recommend using our composite decking, with better special effects.In parks, gardens and other places, if we use our aluminum alloy pergola, without worrying about its later damage, it is generally maintenance-free.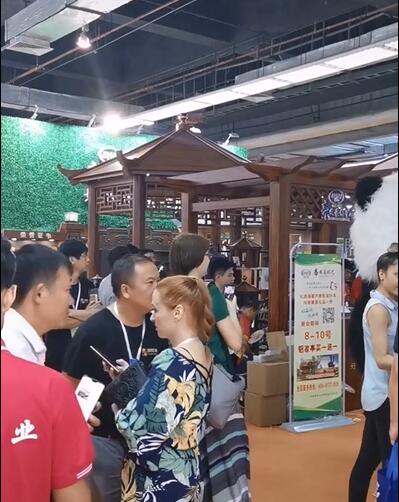 At the exhibition, our products are very popular with foreign customers. When they learned the advantages of aluminum alloy pavilions and Pergola, some gave up the scheme of using anticorrosive wood or wood plastic and immediately placed an order for us.Any kind of material is not perfect, it is believed that the Pergola of aluminum alloy can make up for the defects of Some other products.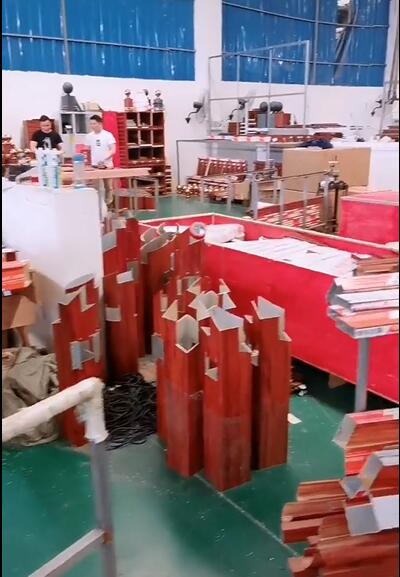 The pavilions we recommend are also made of aluminum alloy, which can be made into four corners, hexagonal and octagonal. These pavilions are quite common in the park.A pavilion takes people to a good place to rest. People can chat there, play chess there, and read there.But the pavilions of many anticorrosive wood materials have been damaged a lot for a long time, and they have become very dilapidated.
How to install aluminium alloy Metal Pavilion: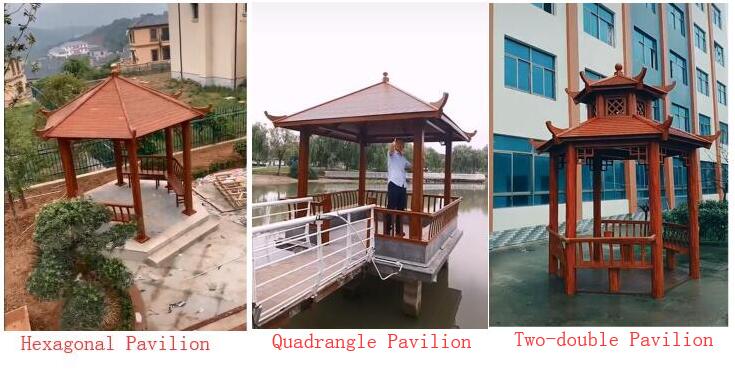 If you happen to be looking for pergola or Pavilion, I'm sure you have a lot of options for the materials, then I suggest you consider using aluminum alloy. Our contact email address is admin@hanmingwpc.com