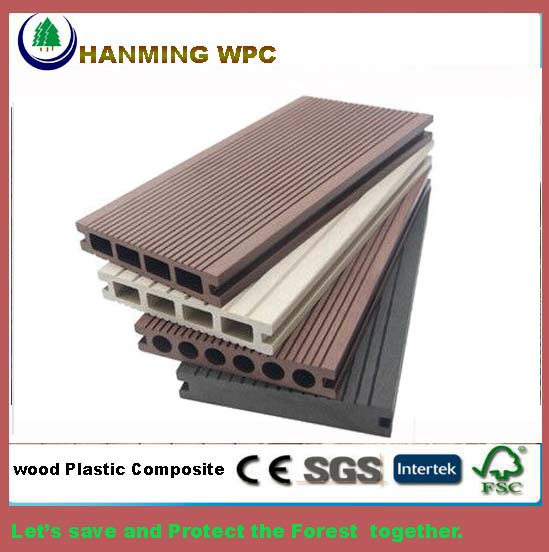 China composite decking manufacturer with reasonable price and good reputation
Place of Origin:ZHEJIANG, China
Length:2.2m, 2.9m,3.6m, 5.8m or customized
Price:14.5usd/sqm–23usd/sqm  
Application boardwalks , docks,Parks,Swimming pool and Gardens.
Material: 55% bamboo powder, 35% HDPE, 10% additive.
Surface treatment:sanded, brushed, wood grain, groove
Brand : HI-Tech
Color:teak, red,coffee,brown,chocolate,dark grey,light grey
With the introduction of wood plastic composite technology to China,  composite decking in China is not only sold to China domestic Market, many composite deckings from manufacturers in China have been exported to Australia, Europe, South Africa, Panama and other countries because of China's export advantages.As a new material, composite decking has been widely respected in China and abroad. You can learn more about China's wood plastic composite panels. Wood plastic composite decking is made from composite materials which are a combination of recycled Bamboo/wood fibres and PE OR PVC.
Although Wood Plastic Composites Decking are typically synthetic, they offer more advantages than natural wooden decks mainly because of the following reasons:
Wood plastic composite decking does not corrode

Wood plastic decking has strong corrosion resistance

The wood-plastic decking has better working performance and can be molded into a natural-looking decking with real wood grain

WPC decks are considered sustainable building materials because they are made from recycled plastic and wood industry waste.

Wood polymer decking has good durability and stability

WPC decking are safe to use because they are not like traditional wooden deck debris or cracks.
Wood Plastic Composites are not only used in decking flooring. Due to their huge popularity in the sustainable building materials category, a lot of building professionals are using wood plastic composite for railings, fencing, landscaping timbers, Pergola and Pavilion, as well as indoor furniture.
In addition, many customers like to use black , Brown and reddish Color.With the color, the display of the wood-plastic floor is more popular.
While there a lot of WPC Decking Manufacturers in China, Changxing Hanming Technology Co.,LTD only provide high quality WPC Products.
                           wood plastic composite Floor picture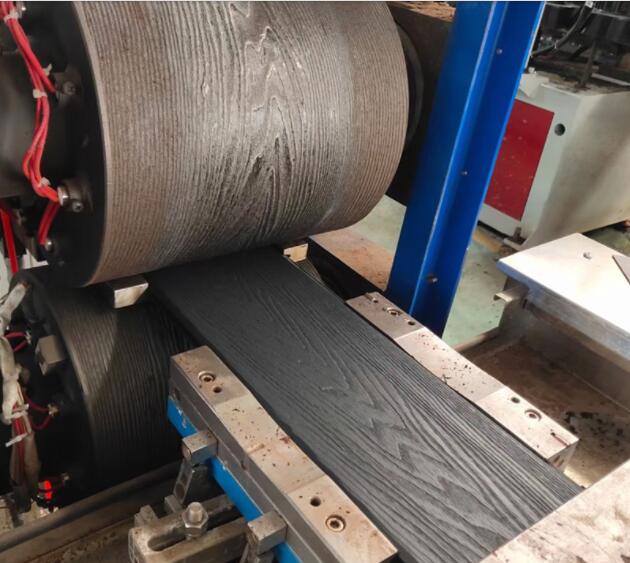 Black wood polymer composite decking from China
The Physical and mechanical properties of wood plastic composite mainly depends on the interaction between wood and thermoplastic materials. one of the most effective ways to improve this interaction is to add coupling agents as additives.This gives WPC the following advantages.
Anti-Slip wood plastic Composite Decking Advantages:
1.Recyclable, environmentally friendly: Wood plastic composite (WPC) made of 100% recycle raw material.
2.Water-proof, termite-resistant: Wood plastic composite(WPC) can stand up to wind, rain and sun. Installation and operation is easy. It is widely used in places near water and moist environment: outdoor decking, bypath, pavilion, platform, wall decoration.
3.High Cost Performance: The primary input of WPC product is a little higher than common lumber, but because of less maintenance, anti-moth and long life time, it is a highly cost performance product
4.Easy to intall, minimal maintenance required: Could be cut,drilled or nailed.Adjustable specification and shape,very flexible 145x21mm wood plastic composite decking with 3D embossing 
Tongue and groove composite decking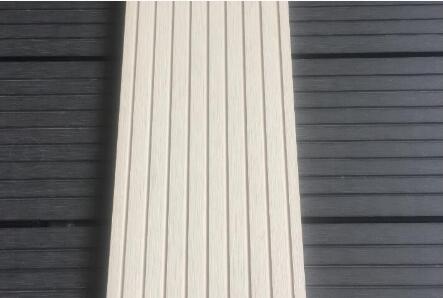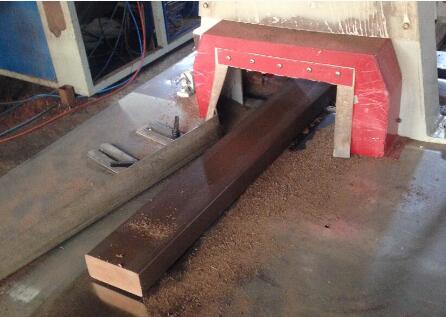 Solid composite decking board from China Manufacturer
Grooved wood plastic composite outdoor decking —Anti-Slip
wood plastic Composite Decking Design Feature:
WPC as a new type of environmentally friendly composite materials, with high strength,impact resistance,non-deformation,waterproof, anti-corrosion,anti-moth,anti-virus effect .
Physical Feature
Noise insulation, fire-retardant, processing obviously superior to a timber and plastic products,in order to hardwood standard modular design,light and easy to transport.
Envionmental Feature
No radiation, no formaldehyde and other volatile products,recyclable,green environmental protection.
Appearance Feature
With a natureal wood appearance ,texture. Better dimensional stability than wood, no wood knots,the product can be made into a variety of colors, the surface without secondary leaching paint.
China leading manufacturer and supplier of WPC Decking Board, and we are specialize in Wood Plastic Composite Decking, Outdoor  Wood Plastic Composite wall cladding.  Colors and Textures of wood plastic composite decking flooring 
| | |
| --- | --- |
| Size | 150*25mm wood plastic composite decking |
| Usage | Outdoor |
| Raw Material | 60% Wood Power+35%HDPE+5%Chemical additives |
| Color | Brown, Black,Coffee,Gray,Natural |
| Surface | Tongue & Grooved, Smooth,Brushing,Sanding,Embossing |
| Technique | Extrusion Molding |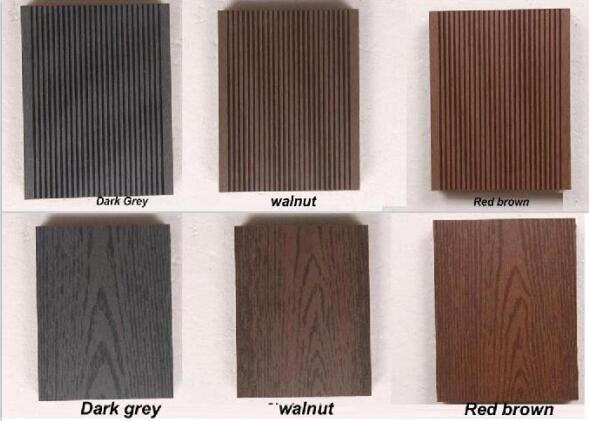 Colors of outdoor composite wood  decking  in China—Jean@hanmingwpc.com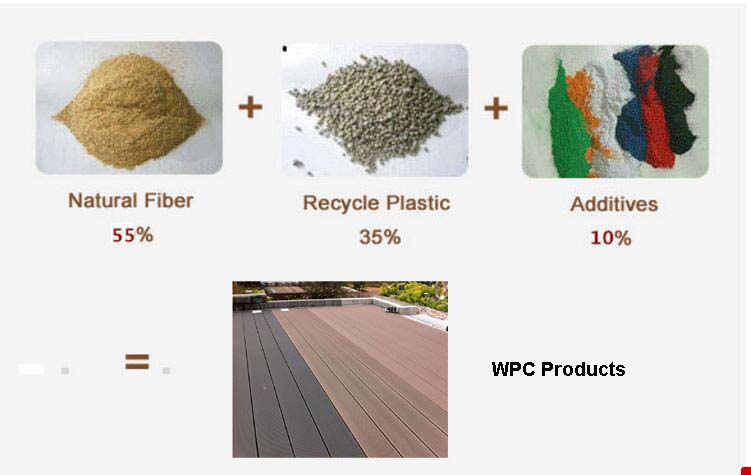 Material of composite wood decking
Composite decking boards are made of recycled or reclaimed materials, with HDPE or PVC ,mixed with wood fiber Or Bamboo Power, as well as a blend of chemical additives.Each manufacturer uses different grades of materials and formulas,This is one of several factors about composite decking Prices.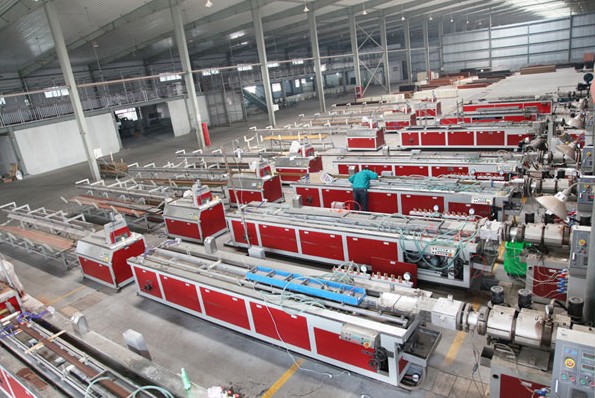 Wood plastic composite decking Machine—-WPC Extruders
With the rapid development of China's economy and urban infrastructure construction, the demand for all kinds of new building materials is also increasing.The outdoor flooring in many Chinese cities has changed the traditional wood material to WPC material,like Some materials of many parks, real estate, tourist attractions in Beijing, Shanghai, Guangzhou, Shenzhen, Chongqing, Wuhan, Tianjin, Chengdu, Hangzhou, Nanjing, Shenyang, Harbin are using the WPC materials.
China is adjacent to Korea in the east and Mongolia in the north,The northeast is next to Russia, where many dealers from these countries are importing WPC from China.
Outdoor furniture and outdoor deck materials for material itself has more requirements,Outdoor wind and rain will affect the stability of the material,WPC is a synthesis of plastic and wood powder and can be well adapted to a variety of harsh environments.WPC decking contains antioxidants and anti-ultraviolet agent,it has a strong anti-ultraviolet function,The WPC does not deform at temperatures from -50 to 70 degrees.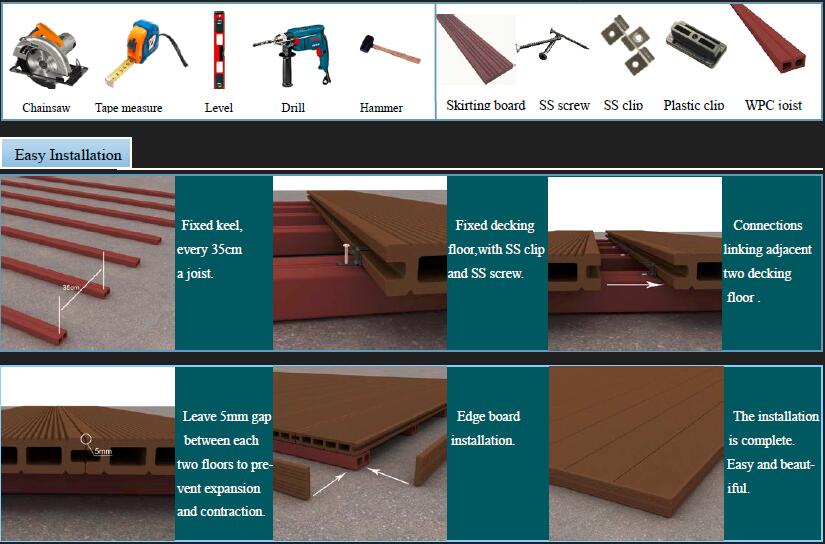 About us: CHANGXING  HANMING TECHNOLOGY Co., Ltd. is located in huzhou city ,Zhejiang,China. As a pioneer in environmental protection industry, we specialize in manufacturering and trade composite wood products and strive to promote the usage of these new materials. our composite materials are widely include outdoor wpc decking, fencing, railing, Wall cladding and other public amenities like outdoor bench,Flower box, pergola and so on. In the meantime,WPC materials are also getting more and more popular in indoor building decoration industry, as people decorate their rooms with these composite wall panel, flooring, carpet,etc. Hanming WPC products have been exported to North America (United States, Canada), South America (Bolivia,Argentina), Europe (England, Norway, Poland and Sweden), Asia (Korea, Singapore, India, Saudi Arabia, and Dubai) and Australia, New Zealand etc. There are over 30 countries and regions using our "Hanming" WPC products.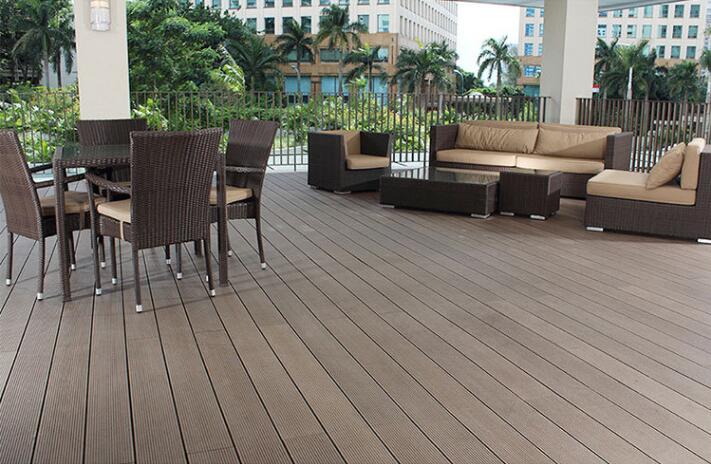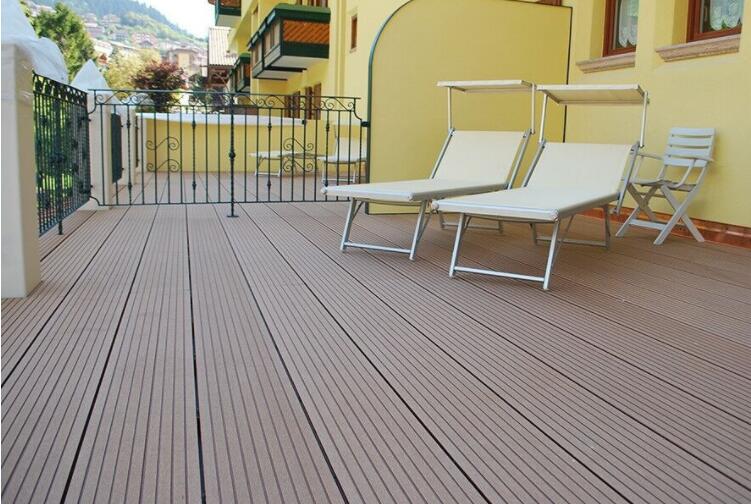 Hanming as a wood plastic decking manufacturer, WPC products cover hollow decking, solid decking, Coextrusion flooring, online embossing flooring, The export prices are very reasonable, prices generally at 16USD / SQM to 28USD / SQM, and can provide all the accessories for installation, Hanming has been well received by many foreign customers.
FAQ of Wood Plastic Composite(WPC) Materials
Ask: Are wood plastic composite products environmentally friendly? Answer: Yes. Because WPC will not splinter, warp or fade the way wood does, it dramatically reduces the wasteful cycle of repair and replacement and eliminates the frequent application of environmentally harmful paint, sealers and stains.
Ask: Will WPC decking and railing fade in color? Answer: Most materials exposed to UV and other weathering effects will fade.WPC decking and railing solutions are blended with high quality raw material and UV-inhibiting pigments to minimize fade and produce products consistent in color. All products will fade evenly.
Ask: What are the main decking installation accessories? Answer: Decking accessories including : keel, stainless steel clip or plastic clip ,nails, expansion screw, edge skirting .
Ask: What's characteristic of WPC? Answer: Looks and feels like natural wood·Durable,anti-impact ,wearproof ,with high density·High capacity of UV-resistance,and color stability. Highly resistant to moisture and termites·Easy to be installed and low labor cost·Requires no painting ,no glue,low maintenance.
Ask: What's the lifetime value of WPC? Answer: Because WPC never rots or warps, painting and staining is not required, however with pressure-treated wood decks, these costs add up over time. After four years, the total cost of owning a WPC deck equals the cost of a pressure-treated wood deck. Over the life of the purchase, WPC offers a far greater value than wood. Clean it twice a year and you're done so you can spend more time enjoying your outdoor living space, rather than working on it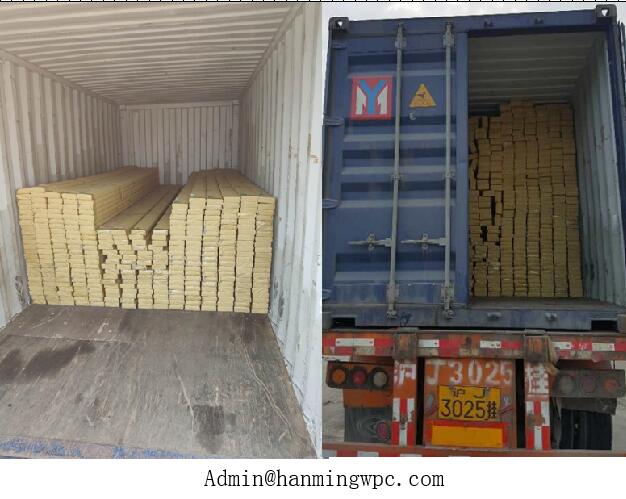 Composite decking is a man-made building product that includes an approximate
equal mix of recycled wood fibers and recycled plastic. Because composite wpc decking 
products are so durable and impervious to rot, they have a much longer lifespan than wood
decks. They do not require the staining, sanding, sealing, and board replacement that come
along with wood decks. Even though they require more initial investment, a composite deck
more than makes up for that initial cost over the lifespan of the deck.
With the many advantages of composite decking, such as lower maintenance and being resistantto mold and insects, composite decking has been deemed one of the most durable decking productson the market today.
If you are interested in our wood plastic composite decking or other Products. Pls contact with us by admin@hanmingwpc.com  or send us inquiry on website. Whatsapp: +86 18705825615
Maybe you aslo interested in the Follow Item: China Capped Co-extrusion Composite decking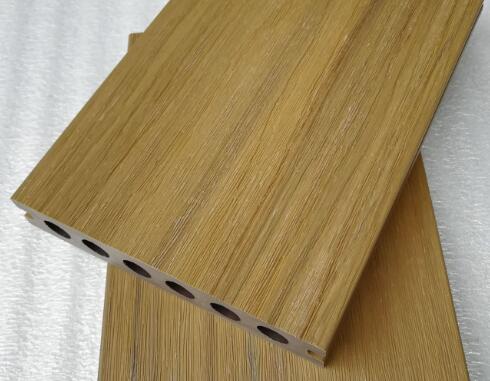 Not just decking. Everything you need to finish a deck like fascia boards, railings,Fencing, treads, and posts—is made in matching colors using the same composite material.
Since 2010, China's wood and plastic industry has indeed made rapid progress overall,Although the total amount of wood and plastic products is growing, the unit price per ton of wood and plastic products exports is decreasing.
Take wood – plastic Products exported to Europe and America as an example:Around 2010, China wood plastic exports to Europe and America less than 10 0,000 tons, the unit price per ton is about 1200 US dollars; to 2015, China wood plastic exports to Europe and America increased to more than 200,000 tons, the unit price reduced to about 1000 US dollars per ton;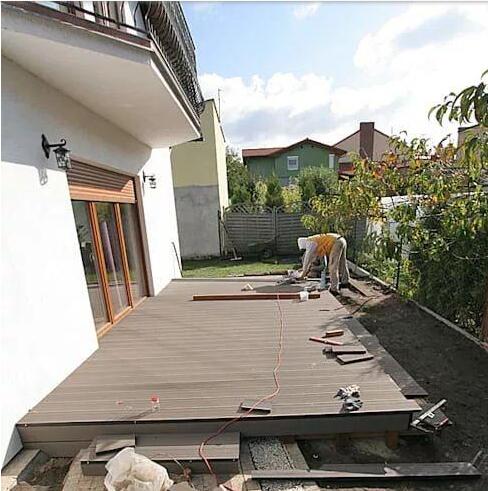 With the depletion of global resources,Environmental pollution is becoming increasingly serious,When the impact on human life is growing,People's awareness of environmental protection began to strengthen gradually.Under the trend of environmental protection and low carbon, energy conservation and emission reduction have become the primary criteria for people to choose.Compared with traditional solid wood, recyclable plastic wood-WPC is more in line with the concept of environmental protection.Plastic wood composite material began to be widely used in all walks of life, WPC decking is one of the achievements.
Your Name Your Email Country Your Message Captcha