China WPC Co-extrusion Decking Board | Co-extrusion WPC outdoor decking
Price: 22usd/sqm-25usd/sqm
Technics:Wood-Plastic Composite Flooring(  wpc co-extrusion decking )
Product name:Hanming wpc solid wood plastic composite Co-extrusion decking
Application of co-extrusion decking:outdoor decking,garden decking, swimming pool decking, marina decking
Color:Teak,Redwood,Coffee,Light grey, Brown, Black,etc
Length:2.2m,2.7m,5.4m,or customized
Type of composite decking:Solid board
Surface treatment of composite decking:Grooving, Sanding, Embossing
Maintenance of composite decking:Requires no painting, no glue, low maintenance.
Features of floor tiles:Durable,Waterproof,mothproof, Anti-UV, Anti-slip, etc
Lifetime:25 Years
Weather ability: -40c~60c
China WPC Co-extrusion decking board Manufacturer|Factory
China ASA WPC Co-extrusion composite decking is made from wood plastic composite core and engineering polymer covering. The covering is like a 360°shield to prevent the core from water, UV, fungus, panting and scratching. By using the shield, our wpc co-extrusion decking can avoid problems like color fading, rot, crack,mold. Moreover, co-extrusion decking has the advantage of scratching-resistance, stain-resistance ,more durable life and more color and wood grain pattern choice.
Hanming WPC capped composite decking in China is popular in oversea markets due to it's ultra advantages than first generation decking. Now, we have one style for promotion, the size is 138*23 mm, hollow core. You can see the pictures.The Quality of ours is same as UltraShield 2nd Generation WPC,But Price is more competitive.
   China wpc co-extrusion decking /Co-extrusion composite decking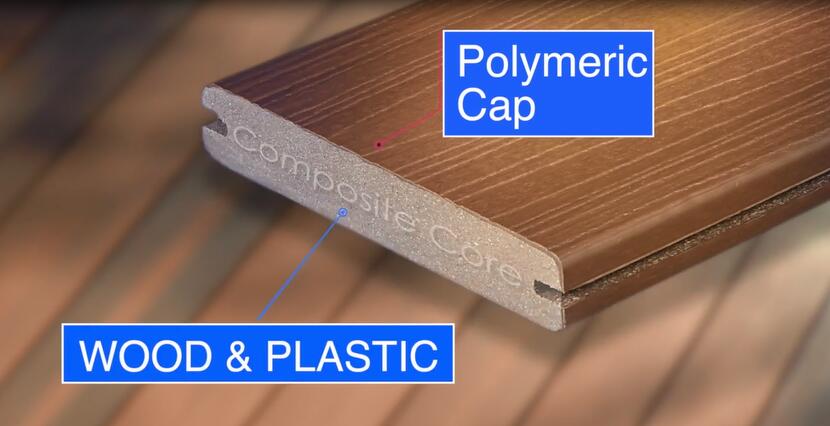 | | |
| --- | --- |
| Item No.  | HM138X23mm Hollow, 140X23mm.etc. |
| Size | 23*138mm,  |
| Length | 2.2m, 2.9m, 5.8m/customized |
| Material | Wood&plastic composite |
| Color | Red, brown, yellow, black, coffee, etc |
| Surface | Sanded, brushed, wood grain |
| Package | Pallet, wood panel, PE film, belt, etc |
| MOQ | 200 square meters |
China Co-extrusion outdoor decking

WPC Co-extrusion decking/ Co-extrusion WPC outdoor decking
Waterproof From the WPC Co-extrusion decking :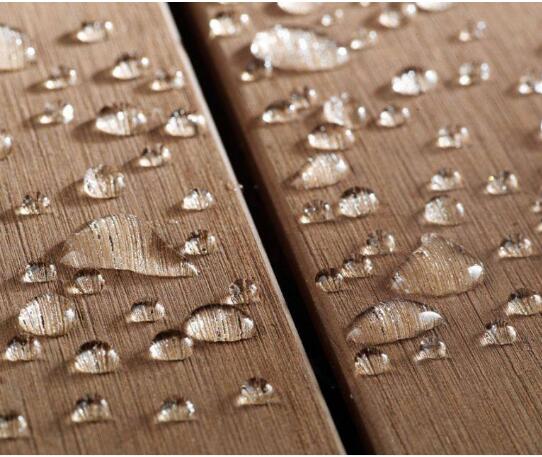 use SS Clip or Plastic clip install the WPC Co-extrusion decking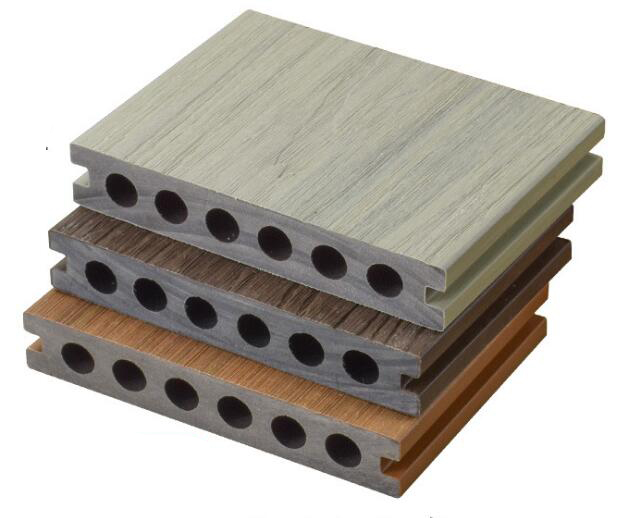 Know more about WPC Co-extrusion Decking :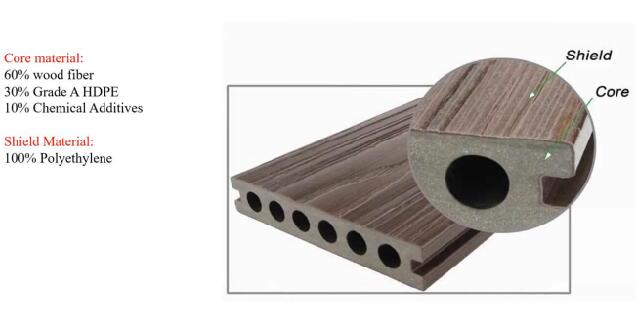 WPC core(60% Wood fiber+30% HDPE+10% Additives),Shield:100% Polyethylene.
1,The surface is plastic, internal is  WPC, will be more waterproof than wpc deck.
2, Deep embossing, more beautiful. 
3,Internal Wpc material  is waterproof, fire prevention, anti-corrosion, anti- resistant . 
4,Can add some special material in the surface plastic,like  anti-static material.
China co-extrusion composite decking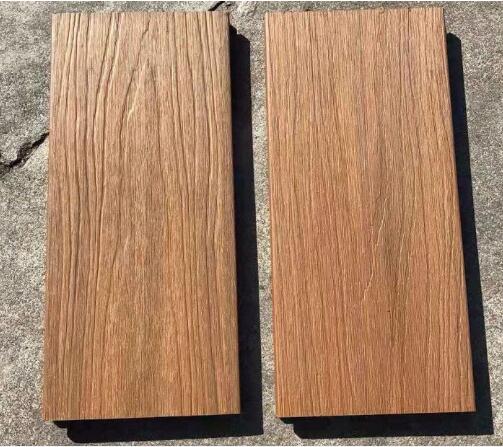 WPC Co-extrusion decking certificate from Intertek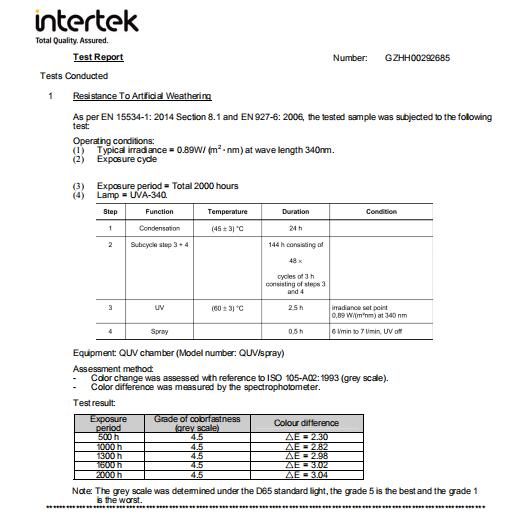 ASTM Flexural properties test report: 
Test method

EN 15534-1: 2014 section7.3. 2 and Annex A

Test condition

Specimen: 500*138*22.5mm




Test speed: 10mm/min




Span: 434mm

Test result

Flexural Strength: 27.0MPa




Flexural modulus: 3870MPa
Send us email to get the Sizes and Prices of the WPC Co-extrusion decking
| | |
| --- | --- |
| Size | 140x23mm WPC Co-extrusion decking |
| Usage | Outdoor  |
| Raw Material | 55% Wood Power+35%HDPE+10%Chemical additives |
| Color | Brown, Black,Coffee,Gray,Natural |
| Surface | Tongue & Grooved, Smooth,Brushing,Sanding,Embossing |
| Technique | Extrusion Molding |
WPC Co-extrusion decking For Europe Customers——-Admin@hanmingwpc.com 
1. What Are The Main Advantages Of WPC products?
A: 1) First of all, the wood plastic materials are 100% recyclable;
     2) it is long-lasting, stable for the outdoor conditions, like sun exposure, rain, temperature ariations etc;
    3) it requires low maintenance; etc.
2. Why the keel is neceary for the intallation?
A:  When we install the flooring, firstly the keels are fixed in the ground surface with the T-clip and then we put the solid decking board on the keels. You know the wpc decking board can't be put on the ground surface directly. For one thing, it can affect of the planeness of the flooring surface after installation. For the other thing, it is not good to control the drainage of the bottom, because the wpc decking board is mainly used for outdoor, which rains a lot. So keels must be used to hold the solid decking board when installed.
3. What the distance between two pieces of keel?
A:  About 30cm.
If you need traditional WPC outdoor decking , Hanming Aslo can Provide you.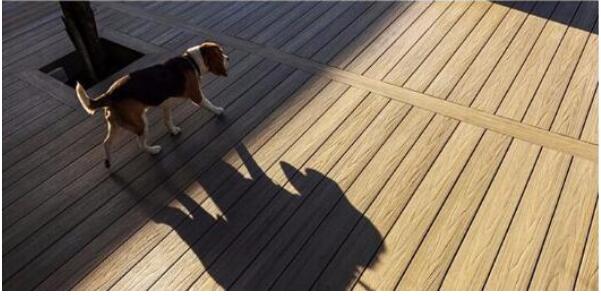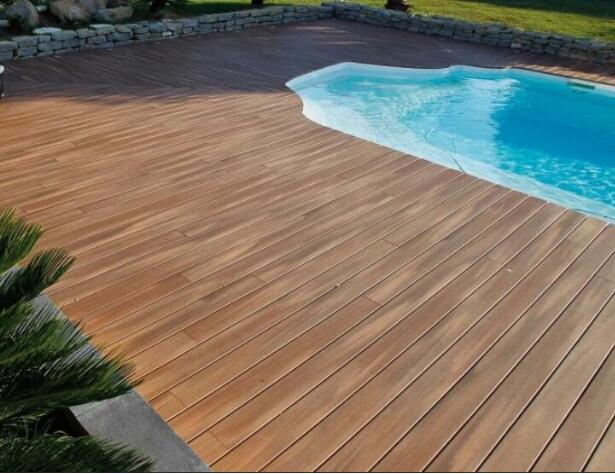 ACCESSORIES For WPC Co-extrusion decking:
                  Projects of WPC Co-extrusion decking 
FAQ of Wood Plastic Composite(WPC) Materials
Ask: Are wood plastic composite products environmentally friendly?
Answer: Yes. Because WPC will not splinter, warp or fade the way wood does, it dramatically reduces the wasteful cycle of repair and replacement and eliminates the frequent application of environmentally harmful paint, sealers and stains.
Ask: Will WPC decking and railing fade in color?
Answer: Most materials exposed to UV and other weathering effects will fade.WPC decking and railing solutions are blended with high quality raw material and UV-inhibiting pigments to minimize fade and produce products consistent in color. All products will fade evenly.
Ask: What are the main decking installation accessories?
Answer: Decking accessories including : keel, stainless steel clip or plastic clip ,nails, expansion screw, edge skirting .
Ask: What's characteristic of WPC?
Answer: Looks and feels like natural wood·Durable,anti-impact ,wearproof ,with high density·High capacity of UV-resistance,and color stability. Highly resistant to moisture and termites·Easy to be installed and low labor cost·Requires no painting ,no glue,low maintenance.
Ask: What's the lifetime value of WPC?
Answer: Because WPC never rots or warps, painting and staining is not required, however with pressure-treated wood decks, these costs add up over time. After four years, the total cost of owning a WPC deck equals the cost of a pressure-treated wood deck. Over the life of the purchase, WPC offers a far greater value than wood. Clean it twice a year and you're done so you can spend more time enjoying your outdoor living space, rather than working on it.
Capped co-extrusion composite decking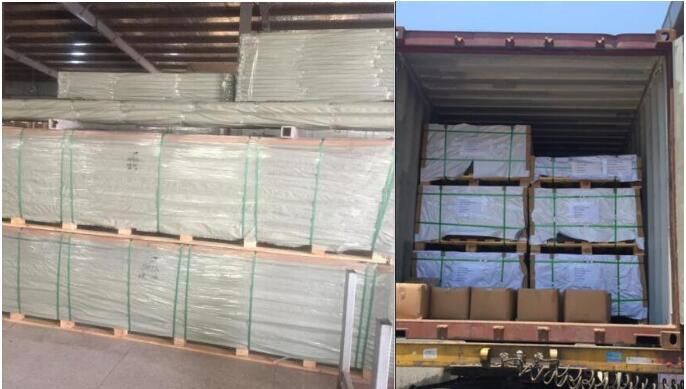 If you are interested in our WPC Co-extrusion decking,Pls send inquiry to us or email to Admin@hanmingwpc.com   Whatsapp: +86 18705825615
Co-extrusion WPC  samples aslo can be Provided to u by DHL/ Fedex.
Working with us, you'll get better Products and service.
Leave your inquiry or question to us, We'll get back to you as soon as we can.