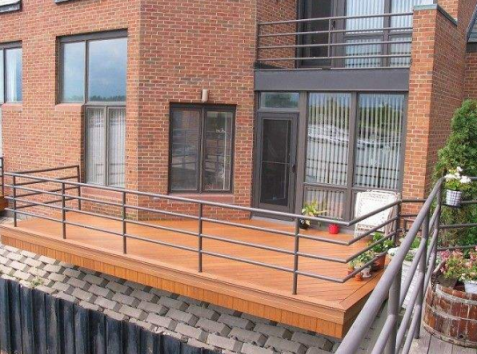 Patio decking board & balcony composite board made of WPC Materials for Terrace
Price:15-22Usd Per sqm 
Technics:Wood-Plastic Composite Flooring
Composition:55% wood fiber, 35% High Density PE, 10% additives
Surface:sanding, grooved, embossing
Application:park, terrece, balcony, outdoor place
Installation:Hidden fasten system with electrical tools
Future:anti-UV, anti-corrosion, anti-termites, waterproof, natural wood
Surface:sanding, grooved, embossing
Generally speaking, anti-skid tiles will be the first choice for the floor of the balcony. Because of this material of the floor, easy to clean and non-skid, and not easy to water.
recent years, WPC  board also entered the view of balcony decoration. The material has a strong sense of simplicity and matches the balcony, especially as a garden view.
The best material for a patio, porch or balcony is composite or pressure-treated wood. These types are the most popular for their balance of affordability and durability.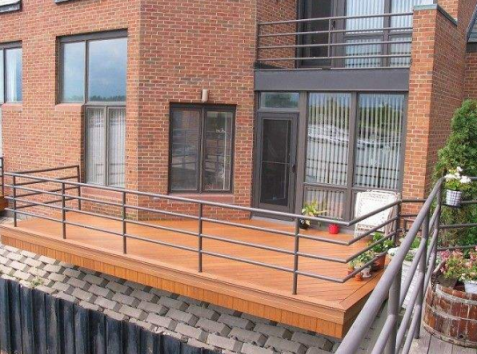 Terrace wpc deck                                                                                                                                            In the selection of floor materials, many families will choose the traditional wood board, these materials have natural texture, after installation can achieve the purpose of application, and the decorative effect is very good. But these wood boards also have a lot of problems, first of all, the service life of wood panels is not long, easy to be affected by damp environment, but also easier to be eaten by insects, so users usually need to pay attention to waterproof, and should be maintained regularly. If some areas of the plate begin to have quality problems, then take into account the replacement, these sheets after disposal is difficult to put into use again, so it is not very environmentally friendly. Now the plastic wood floor as a whole New environmentally friendly building materials begin to enter people's vision, so what are the advantages of this kind of material?                                                                     
Durability: Composite decking is designed for maximum durability. It resists fading, staining, scratching and mold, and won't rot, crack or warp. It's also insect-proof and splinter-free, making it safer and more comfortable for families with kids and pets.
* Low-maintenance: With composite decking, you never need to worry about sanding, staining or painting. Just an occasional soap-and-water cleaning is all that's needed to maintain stability and beauty for decades. Hanming decking even comes with a 5-year Fade and Stain Warranty, ensuring that it will continue to look and perform as well as the first day it was installed.
* Sustainability: Composite decking provides the look and feel of wood without the environmental impact. The deck boards are made using recycled content, including reclaimed industrial wood scraps and recycled plastic from common items such as shopping bags and newspaper sleeves.
* Value: Although the initial cost of composite decking can be higher, when you factor in the cost of ongoing maintenance required with a wood deck, a composite deck can end up paying for itself in well under 10 years.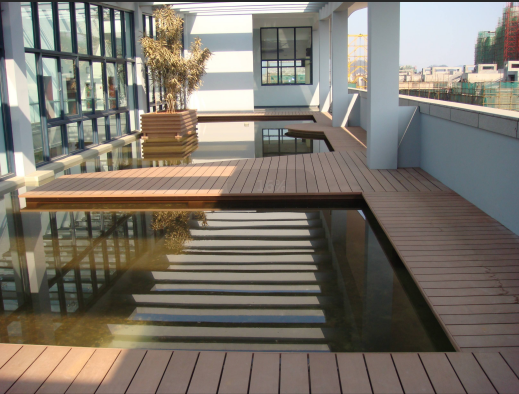 Patio decking Product Description:
35% HDPE (Grade A Recycled HDPE)
60% wood fiber (Professionally treated dry wood fiber)
5% chemical additives (Anti-UV Anti-oxidation, stabilizers, colorants, anti fungus, coupling, reinforcing)
This material is extruded by professional Wood-plastic extruding machine under high temperature and pressure, so it is a kind of insect proof, green environmental responsible material.
 We mainly provide WPC ( wood plastic composite ) and Co-extrusion Products , which are widely used for Decking , Fencing , Wall panels , Ceiling , Railing , DIY deck tiles , Bench , Flower pot , Pergola and so on .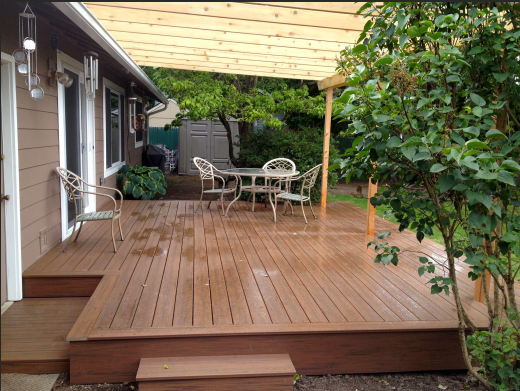 Our anti-slip and barefoot friendly products, you'll be able to enjoy your terrace without any of the worries of traditional wooden decking. With natural timber boards, the surface often becomes waterlogged and algae forms, making the decking very unsafe. You can overcome these problems with Composite Deck – our terrace decking has excellent slip-resistance, whatever the weather. The low water absorption rate of our composite timber and the added mould inhibitors in our unique composition have the added benefit of discouraging the growth of mould and mildew, making the boards easy to keep in great condition.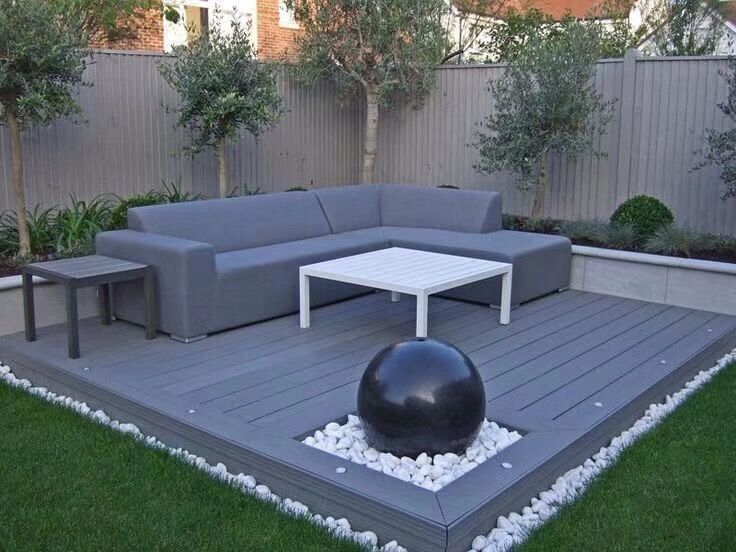 here we have a video of how do we Decorate our balcony, the materials are WPC deckIng Tiles and some others.The interlocking Composite Decking Tiles are  composed of WPC Decking boards and plastic base.it is very suitable for Terrace or swimming pool floor.

Our services
1. We will control Quality and delivery time strictly.
2. Timely follow up about the feedbacks from customers.
3. Provide professional advice for your engineering design.
4. Supply technical guidance for installation.
The suggestion for how to Decorate your balcony well;
You Can make the balcony into living space, because you can put washing machine on the balcony ,Must do good drainage for such balcony,At the same time, Please pay attention to be anti-skid, for these two small requirements, you  can choose anti-skid composite decking board or composite interlocking tiles.
In addition, you can also make a leisure balcony, if the balcony area is relatively large, you can get through the balcony and the living room, make a leisure area. Family members can  drink tea, chat, reading, fitness , Are all very good choices, The terrace can be designed to be enclosed.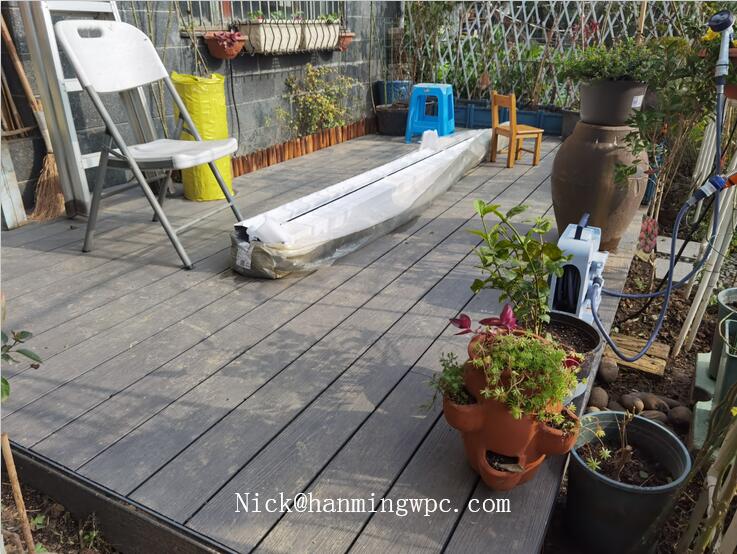 Welcome to inquiry, we will provide you best service!or If you need more information on this new product, please contact us.
Contact email: Nick@hanmingwpc.com