1800x1800mm Popular WPC Fence with high quality to Europe from Hanming
Price:50usd/PC-70USD/PC
Brand: Hanming WPC CHINA
Surface treatment:sanded, brushed, wood grain, groove
Advantages:Use of waste and recycled materials Used for such as boardwalks , docks,Parks,Swimming pool and Gardens.
Our WPC Fence and others are slip resistant.
The raw material of the decking and others: 55% bamboo/wood powder, 35% HDPE, 10% additive.
Hanming-China wpc fence is a new product serie of WPC. This product series may be a excellent combination of metal profiles and composite wood materials. metal components applied as posts .On the opposite hand, wpc materials will build the full fence embody natural appearence and wood-like texture.
The plastic-wood fencing products should be manufactured by environmental plastic material, crude wood powder and special additive. 
When you need Garden Fence, Wood Fence,Exterior wall, you can Choose wood plastic composite material.And Hanming can Provide different sizes of Fence Panel for it.
WPC Fening in Europe 

Anti-Slip Composite WPC Fence Advantages:
1.Recyclable, environmentally friendly: Wood plastic composite (WPC) made of 100% recycle raw material.
2.Water-proof, termite-resistant: Wood plastic composite(WPC) can stand up to wind, rain and sun. Installation and operation is easy. It is widely used in places near water and moist environment: outdoor decking, bypath, pavilion, platform, wall decoration.
3.High Cost Performance: The primary input of WPC product is a little higher than common lumber, but because of less maintenance, anti-moth and long life time, it is a highly cost performance product
4.Easy to intall, minimal maintenance required: Could be cut,drilled or nailed.Adjustable specification and shape,very flexible.
Hanming WPC Fence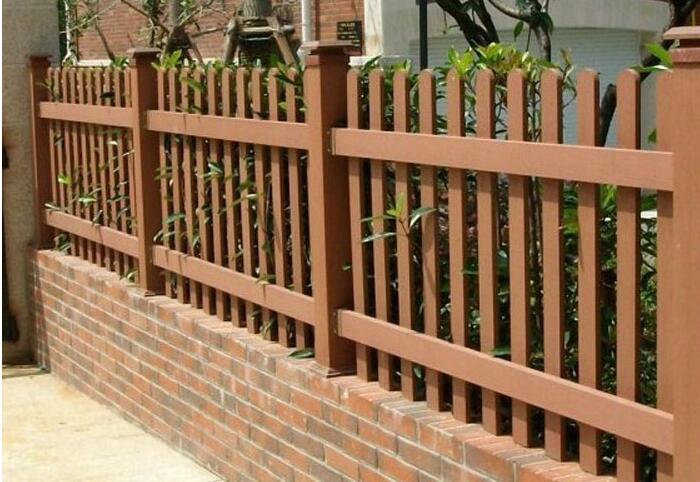 Hanming WPC Fencing—1800X1800mm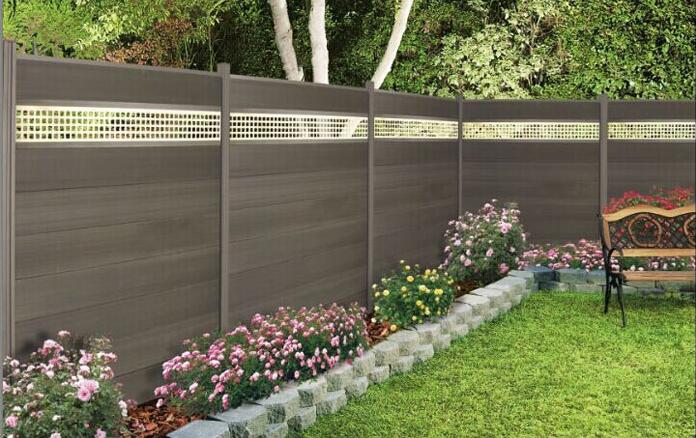 Hanming WPC Fence(1800X1800mm)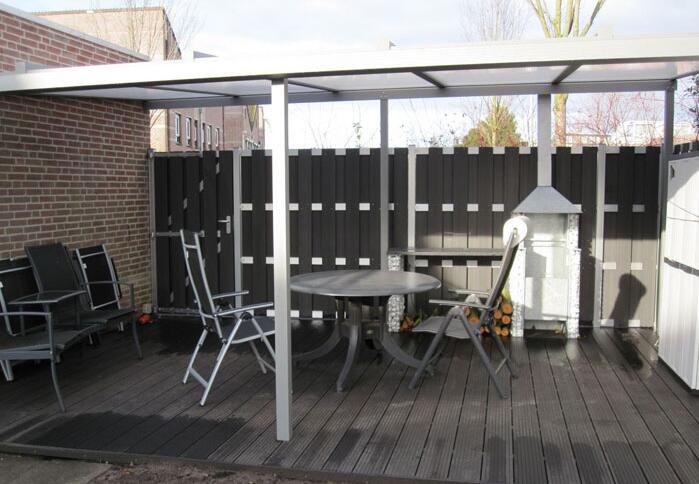 Hanming WPC Fence from CHina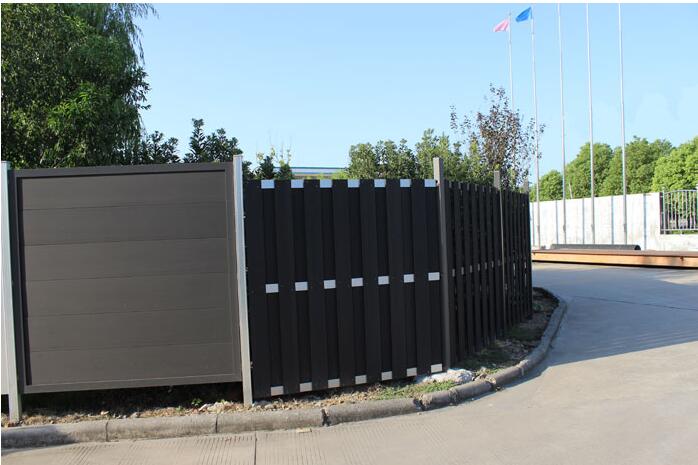 Anti-Slip Composite Railing Design Feature:
WPC as a new type of environmentally friendly composite materials, with high strength,impact resistance,non-deformation,waterproof, anti-corrosion,anti-moth,anti-virus effect .
Physical Feature
Noise insulation, fire-retardant, processing obviously superior to a timber and plastic products,in order to hardwood standard modular design,light and easy to transport.
Envionmental Feature
No radiation, no formaldehyde and other volatile products,recyclable,green environmental protection.
Appearance Feature
With a natureal wood appearance ,texture. Better dimensional stability than wood, no wood knots,the product can be made into a variety of colors, the surface without secondary leaching paint.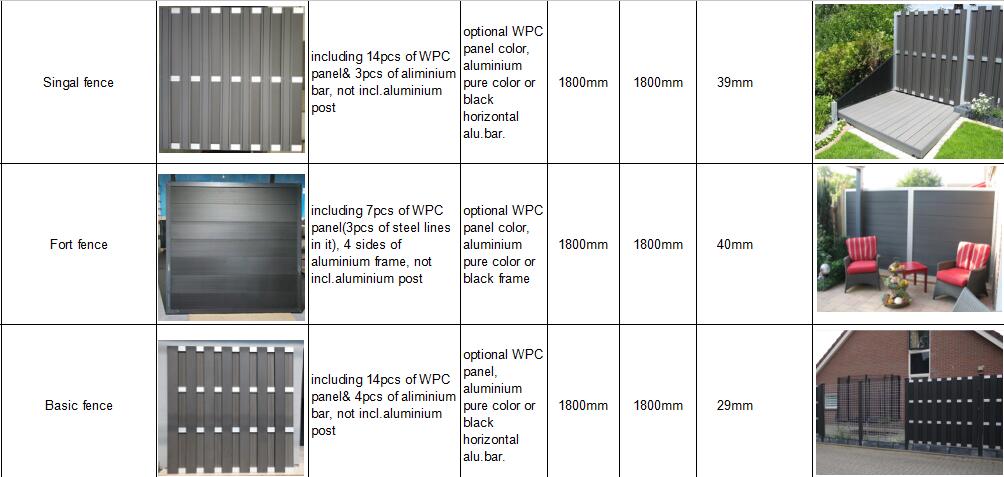 Hanming WPC Fence from China
Why is Fencing more popular in Europe? That's because the courtyard Fencing first originated in Europe, so it is also called European Fencing.The earliest Fence materials in Europe were iron or wood. With the promotion of new materials, customized molds of WPC material can also be made into Fencing, and WPC have more advantages.If a courtyard has a WPC fence, it means that the color of the fence can be chosen by the owner himself, and it has a longer service life.In Europe, the size of the fence is generally 1.8m high and 1.8m wide, and then connected by WPC columns,There are also many styles of WPC fencing, some with  gaps in the middle, some closed.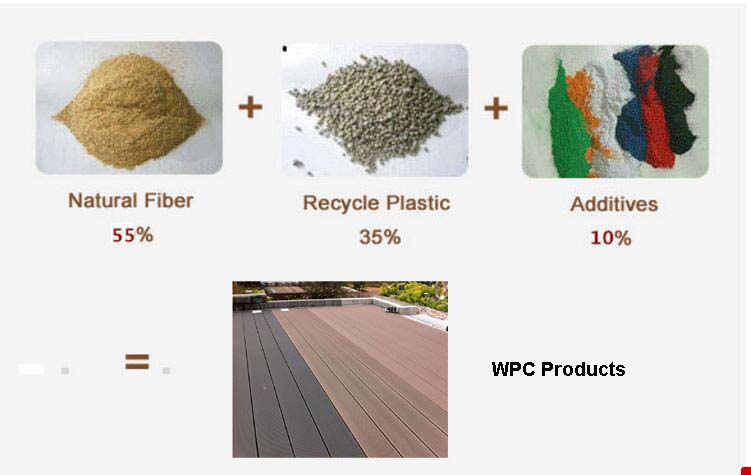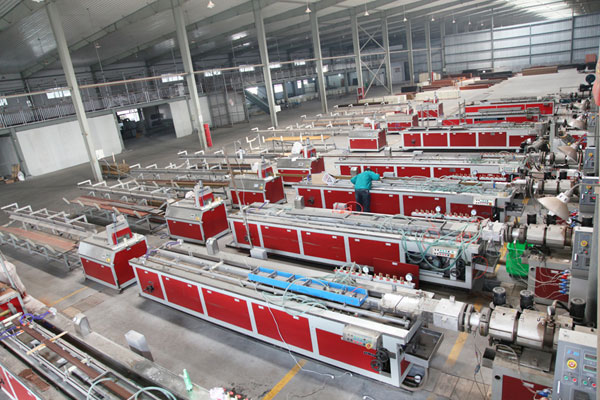 WPC Fence Is Produced by Extruder:
1.we can do the designs according to the customer's requirement
2.we can open customer's 'own mould as per their requirement
3.we can offer you the high quality & reasonable price
4.we can offer your a good after-sell service
5.we have strong professional design team
6. promptly delivery. small order is welcome.
About us: Since founded in 2008, Hanming  is growing very fast with annual growth of 40%, in 2011 we have become one of the leading WPC product  companies in China. Our customers are from more than 30 countries in the world, and more and more find us and request to start a cooperation. Hanming  has made most of the kinds in WPC, we can Supply  different  WPC decking board,wall Panel,Fence,Railing,Pergola,DIY flooring,Bench ,etc.   
We also have customers who take videos to us after installing Fencing.
Which specifications are suitable for WPC Fencing ?
Hanming has more than 300 sets of  WPC models, 161.5X20mm,90X13mm142X10mm,150X12mm,210X20mm is suitable for Fencing production.Surfaces of these sizes can be pressed with wood texture.90X90mm and 100X100mm can be used as common specifications for WPC post.

FAQ of Wood Plastic Composite(WPC) Materials
Ask: Are wood plastic composite products environmentally friendly? Answer: Yes. Because WPC will not splinter, warp or fade the way wood does, it dramatically reduces the wasteful cycle of repair and replacement and eliminates the frequent application of environmentally harmful paint, sealers and stains.
Ask: Will WPC decking and railing fade in color? Answer: Most materials exposed to UV and other weathering effects will fade.WPC decking and railing solutions are blended with high quality raw material and UV-inhibiting pigments to minimize fade and produce products consistent in color. All products will fade evenly.
Ask: What are the main decking installation accessories? Answer: Decking accessories including : keel, stainless steel clip or plastic clip ,nails, expansion screw, edge skirting .
Ask: What's characteristic of WPC? Answer: Looks and feels like natural wood·Durable,anti-impact ,wearproof ,with high density·High capacity of UV-resistance,and color stability. Highly resistant to moisture and termites·Easy to be installed and low labor cost·Requires no painting ,no glue,low maintenance.
Ask: What's the lifetime value of WPC? Answer: Because WPC never rots or warps, painting and staining is not required, however with pressure-treated wood decks, these costs add up over time. After four years, the total cost of owning a WPC deck equals the cost of a pressure-treated wood deck. Over the life of the purchase, WPC offers a far greater value than wood. Clean it twice a year and you're done so you can spend more time enjoying your outdoor living space, rather than working on it.
Contact email : admin@hanmingwpc.com