wpc planks for gates price China |Composite wood panels for gates
Composite fencing gate panels price: 1.9 USD/M-2.5 USD/M
BRAND : HI-TECH WPC 
Product name:Wood Plastic Composite Fence gate
Surface Treatment:Wood Garin/3D Embossed/Smooth/Groove
Feature:Easily Assembled, ECO FRIENDLY, Rodent Proof.
Usage:Garden Fence, Highway Fence, Sport Fence gate
Material:Metal Frame plus WPC Slats 
Size:width 0.9m * height 1.91m or Customized Size
Stainless Steel, iron or aluminum is mainly used for gates, the current WPC material is also used For GATE,WPC stands for Wood and Plastic Composites. It is made from a combination of wood fibre and plastic. WPC Can be  widely used for entry gates, benches, balcony fencings, gate cladding.Since the raw materials used do not Include glue, WPC will not produce harmful substances such as formaldehyde, benzene, ammonia, and trichlorethylene. It is a new green and environmentally friendly material that replaces traditional wood.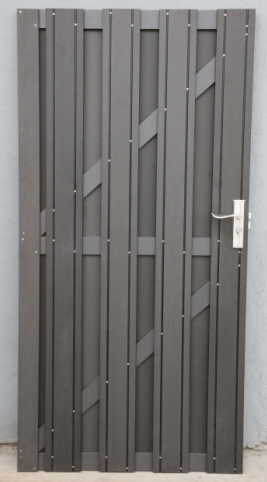 Hanming is the leading  composite wood panel gate manufacturer and supplier in China. We provide Hi-tech and eco-friendly composite fencing gate (or wpc fence gate) at competitive prices for worldwide customers. 
Our products including WPC decking, WPC Deck Tiles, WPC wall cladding, WPC fencing,Composite fencing gate, decking balustrade, composite pergola, composite bench, composite planter boxes, etc.
In the garden courtyard, many users are using WPC fencing, the biggest advantage of composite wood fence is that it is easy to be installed, basically you can install it by yourself.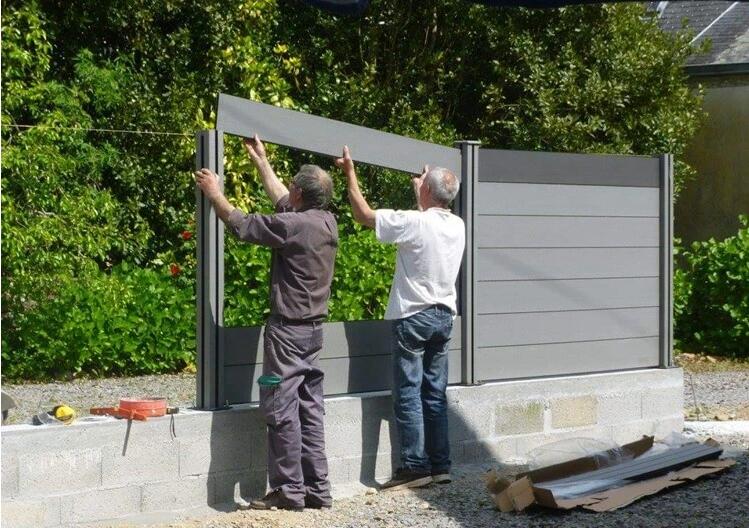 Modern style design WPC fence, also known as European Style Fencing. In some countries people may not familiar with this type of fencing system, but many countries have already been using it to replace the traditional brick walls and heavy wire mesh fence,making the living environment beautiful, comfortable and fresh. It comes into people's life because the pursuit of a better environment.
Advantages of WPC Fence gate :
1.WPC can be molded into different shapes and sizes. If you are looking for a designer fence or fence gate made from WPC, it is possible as WPC gives a very rich look and the freshest polishing. This is the reason it is used for fence gate.
2.WPC is an environment-friendly material that is safe to use. It remains untouched and unaffected from climatic conditions and provides security from water, fire and chemicals.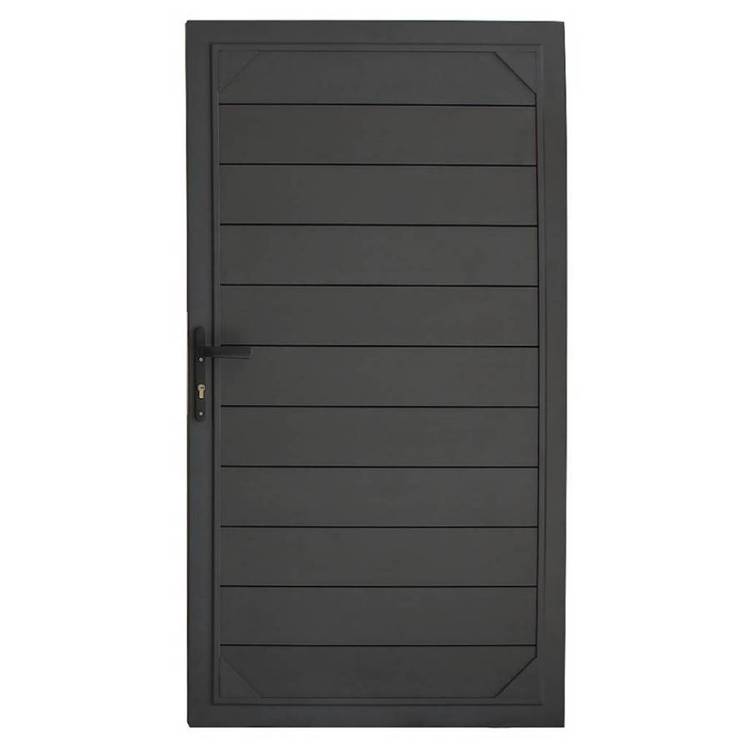 About WPC fence gate Price from China:
The size of wood plastic gate can also be customized, some customers use H1800 x W900mm X35mm, the price is about 100 USD/SET.In wpc gate, the color of WPC panel can be customized according to the manufacturer's color card, while aluminium bar color is often black or aluminum alloy color.Our minimum order quantity will be more than 10 sets, if only a few sets are ordered, the price will often be higher than 100usd.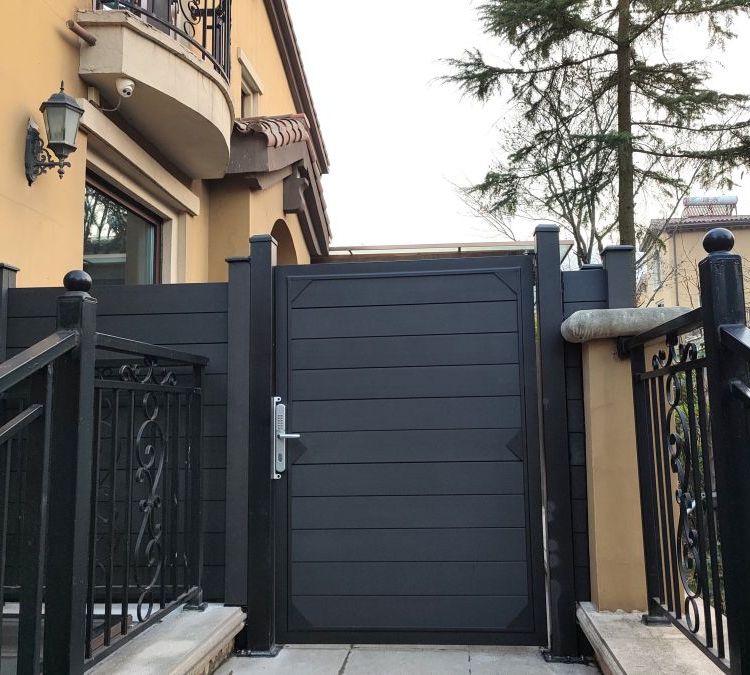 Materials of WPC Gate panels : 30%PE+ 60%Wood-flour +10% Chemical Additive
WPC gate is the better material to replace wood fence gate, it has most of the characteristics of wood, and abandon the shortcomings of wood, It is a perfect combination of plastic and wood. WPC fence Gate not only has the affinity of wood, but also integrates with nature.The service life of the plastic wood fence gate is also relatively long, which is 4-5 times the service life of wood.