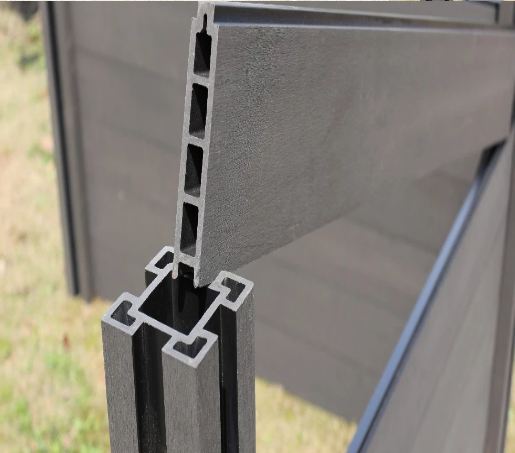 China WPC Plastic composite fence Panels |Wood Plastic Composite fence panels
Price:2.0USD/M-3USD/M
Brand: Hanming WPC
Type:Fencing, Trellis & Gates
Material:wood plastic composite
Usage:Garden ,Park Fence
Standard size:1.8(W)x1.8(H)meters or 1.8(W)x2.0(H)meters
Easy Installation
Composite Fence is made of composite columns or stainless steel columns plus composite fence Panels.Its appearance gradually replaced wood fence or bamboo fence.There can be several specifications for Wood Plastic Composite fence panels, but all of them are extruded by extruder. and the surfaces of Some Panels can be pressed to the wood Textures.The installation of Composite fence Panles is quite simple.
lumber plastic fence is A new kind of composite materials springing up in China  and abroad in recent years.Wood-plastic fences have the dual advantages of natural wood and plastic profiles.
It has made of 55% Wood Power+ 35%HDPE+10%Additives,Traditional fences are usually made of wood,But wooden fences are easy to rot and wormwood, so they generally don't last long.
The Follow Picture is wooden Material Fence,The Color is not better then WPC Fence.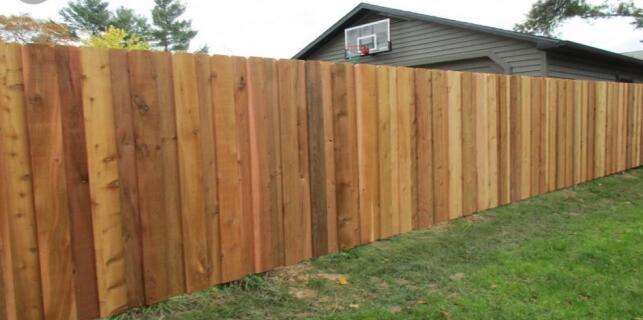 Now we see WPC material Fence as below: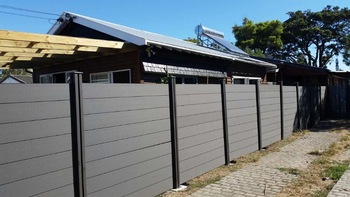 The composition of a wood-plastic fence is usually made of columns, panels and other accessories according to the size of the design.Columns can be made of aluminum or WPC material.And Post usually have insert iron for its fixing.
Refer to the WPC Plastic fence Panels. we have many different sizes for different design demand.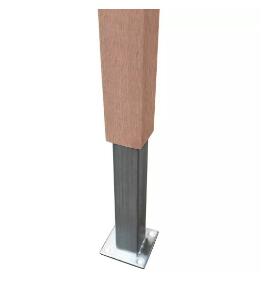 Wood-plastic fence is the better material to replace the wood fence, it has most of the characteristics of wood, but also has all the advantages of plastic, while abandoning the disadvantages of plastic, it is the perfect combination of plastic and wood. It is also an indispensable material for the construction of modern gardens. Wood-plastic fence, not only has the affinity of wood, and integration with nature.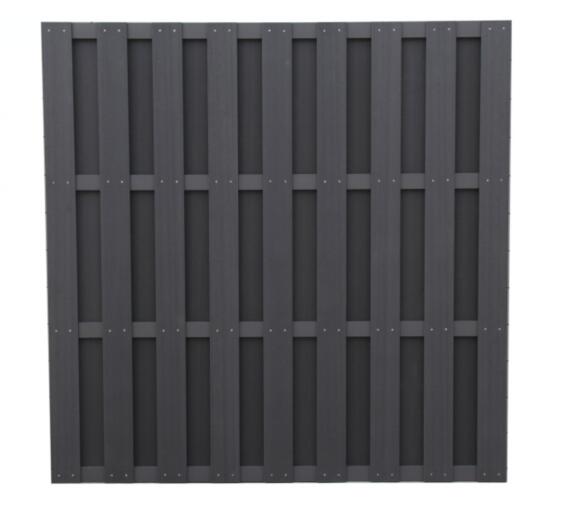 Note:Because of the high density of wood-plastic material, bit guide hole is needed in the position where tapping screw is used, and then fastening of tapping screw is carried out.
The WPC fence can replace traditional wooden  fence,can application for residential, commercial, industrial, public facility and other projects.
We have different color can be option,We can customize different colors and sizes according to customer requirements.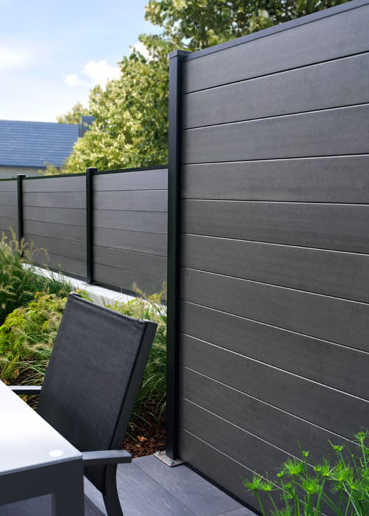 Main feature of Hanming Fence panel:
1. Looks and feels like natural wood
2. Durable, anti-impact, waterproof, with high density
3. High capacity of UV-resistance, and color stability
4. High resistant to mosquito and termites
5. Easy to be installed and low labor cost
6. Required no painting, no glue, low maintenance
7.100% recycled, environmental friendly, saving forest resources
8. Barefoot friendly, anti-slip, no cracking
9. Weather resistant, suitable from -40 to 60 degree.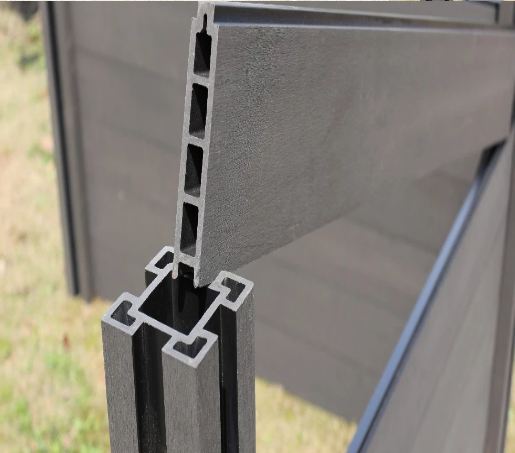 WPC Fence Panels insert the WPC Post.
If you are interested in our WPC Fence, Pls send us more details.
Contact : Jean@hanmingwpc.com