Waterproof outdoor flooring |waterproof composite decking for Outdoor
Price: 15Usd/sqm -20USD/SQM
Port: Shanghai Port or Ning bo Port
Surface treatment:sanded, brushed, wood grain, groove
Advantages:Use of waste and recycled materials
Used for such as boardwalks , docks,Parks,Swimming pool and Gardens.Our WPC decking and others are slip resistant.
The raw material of the decking and others: 55% bamboo powder, 35% HDPE, 10% additive.
Outdoor floor waterproof believe that every Builder is very clear, if the floor is not waterproof, When floor is soaked by Rain Water or water for a long time, then the floor begins to rot, once rotting, the floor is easy to damage, if not to maintain it, the whole floor will become very ugly.this is also due to the high absorption of the wood floor,For this reason, the architect usually uses some anticorrosion treatment, so we call it anticorrosive wood.That's why more rain-water countries won't use the wood floor now.The color of anticorrosive wood is monotonous and usually unpopular.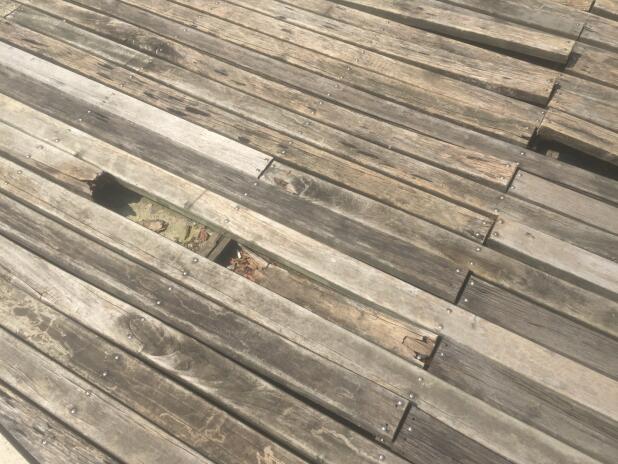 After a period of time, the non-waterproof wood floor often appears, as shown in the above figure, the floor is easily broken after decay, and the keel will decay so that the screw will fall off.That's why we don't recommend wooden floors.
It is for this reason and demand that a new type of material outdoor floor emerges as the times require, which is a composite floor made of wood and plastics, which is produced by wood and plastic in accordance with a certain formula on the extruder.This kind of floor has the difference between solid and hollow floor, just the difference of mould.Its emergence, so that the outdoor floor can use different bright colors, to meet the visual needs of the floor.Moreover, the water absorption of this kind of floor is extremely low. According to the data reported by SGS, the water absorption of composite floor is usually less than 0.5%.In this way, the floor will not rot and go bad, and the use does not need to be maintained.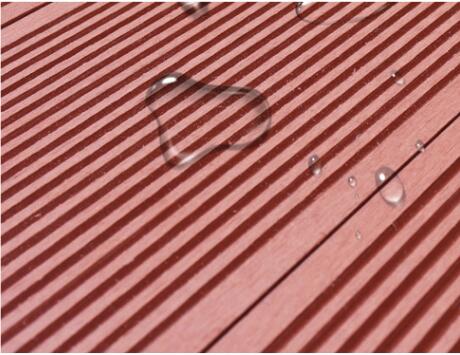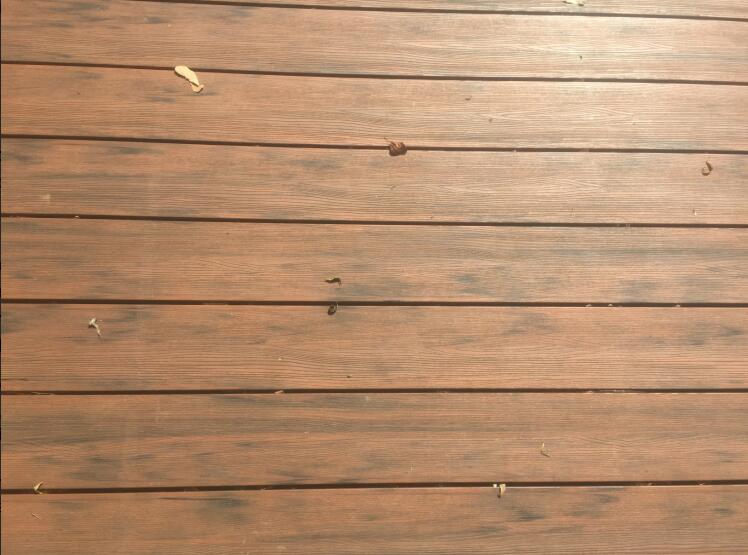 If it is a waterproof composite floor, after many years of use, it is still so new and does not need to be maintained.
Waterproof composite floor is widely used in Malaysia and other countries with more Rain Water, it can be used as DECKS,garden floor, swimming pool floor, Terrace board,wharf floor,etc.It is aslo called waterproof composite wood or Lumber.In addition to being waterproof, we'll list other advantages of the composite floor here.
Durable. WPC decking can be used in an outdoor environment for a long time, can withstand different climatic conditions, and has a long service life.
Won't split and rot. Traditional wood is likely to mold and rot after absorbing water. There may be safety hazards in use. WPC decking can resist rotting and warping caused due to dampness.
Less maintenance. WPC decking is simple to clean and maintain. It does not require dyeing and sanding but only needs water and soap to clean occasionally, which greatly reduces the cleaning and maintenance time.
Available in many colors. We offer 6 regular color options, and can also provide you with customized colors to meet your design requirements.
Environmental friendly materials. WPC decking is made from recycled plastic pellets and wood fibers and is an ideal choice for environmentally friendly material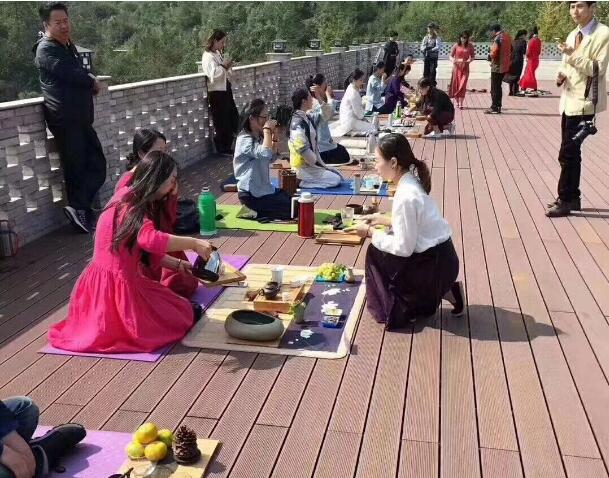 The composite floor is a kind of Outdoor floor, which is composed of wood and plastic. It is widely used in balcony,walkways,swimming Pool, Terrace,Patios,etc.The installation  is quite simple.There can be many different colors.There are many different designs, and the surface can be flat or toothed.Antioxidant, UV-resistant, long service life,Unti-Slip.
WPC products Component:            
 1) 35% Grade A Recycled HDPE
2.55% Professionally treated dry wood fiber 
3) 10% Import Chemical additives (Anti-UV agent, Anti-oxidation agent, stabilizer,ect. )   
  Plastic with a higher proportion is also the reason why the composite floor is waterproof.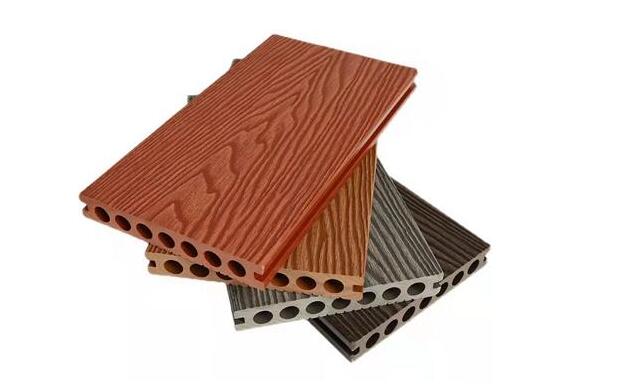 The production process of the wood-plastic composite floor is that the wood powder and the plastic particles are mixed according to a certain ratio, and the wood-plastic composite floor is formed by an extruder at a high temperaturem.In addition to being made into outdoor flooring, it can also be made into wallboards, Pergola, fences, etc.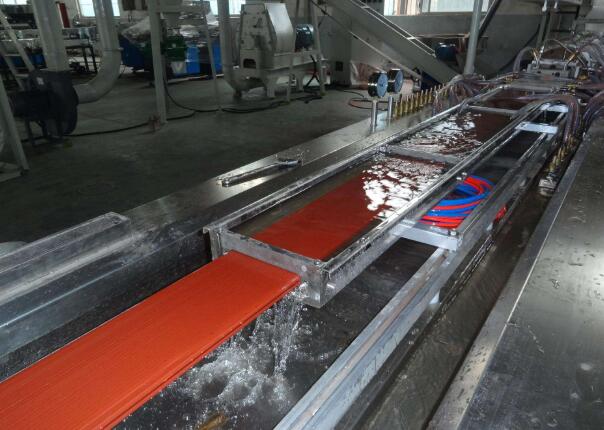 The water absorption rate of the wood itself reaches more than 10%, but after the wood powder and plastic is composited according to a certain Formula, the plastic plays a role of bonding and coating, as long as the two achieve a better combination, water resistance and strength are not a problem.So that the water absorption rate of wood and plastic material is less than 2%,Now a lot of outdoor products, landscape use wood plastic materials, enough to show that its water resistance is good, if compared with wood or man-made board, it's water resistance is too good.
HANMING's wpc Products have been exported to Malaysia, Dubai, Europe, Taiwan, New Zealand, Australia and so on.Because the quality of the product is good, it has been well received by the majority of customers.The customer can place an order for us through the desired length,color &quantity, and we'll make it to our customers right away,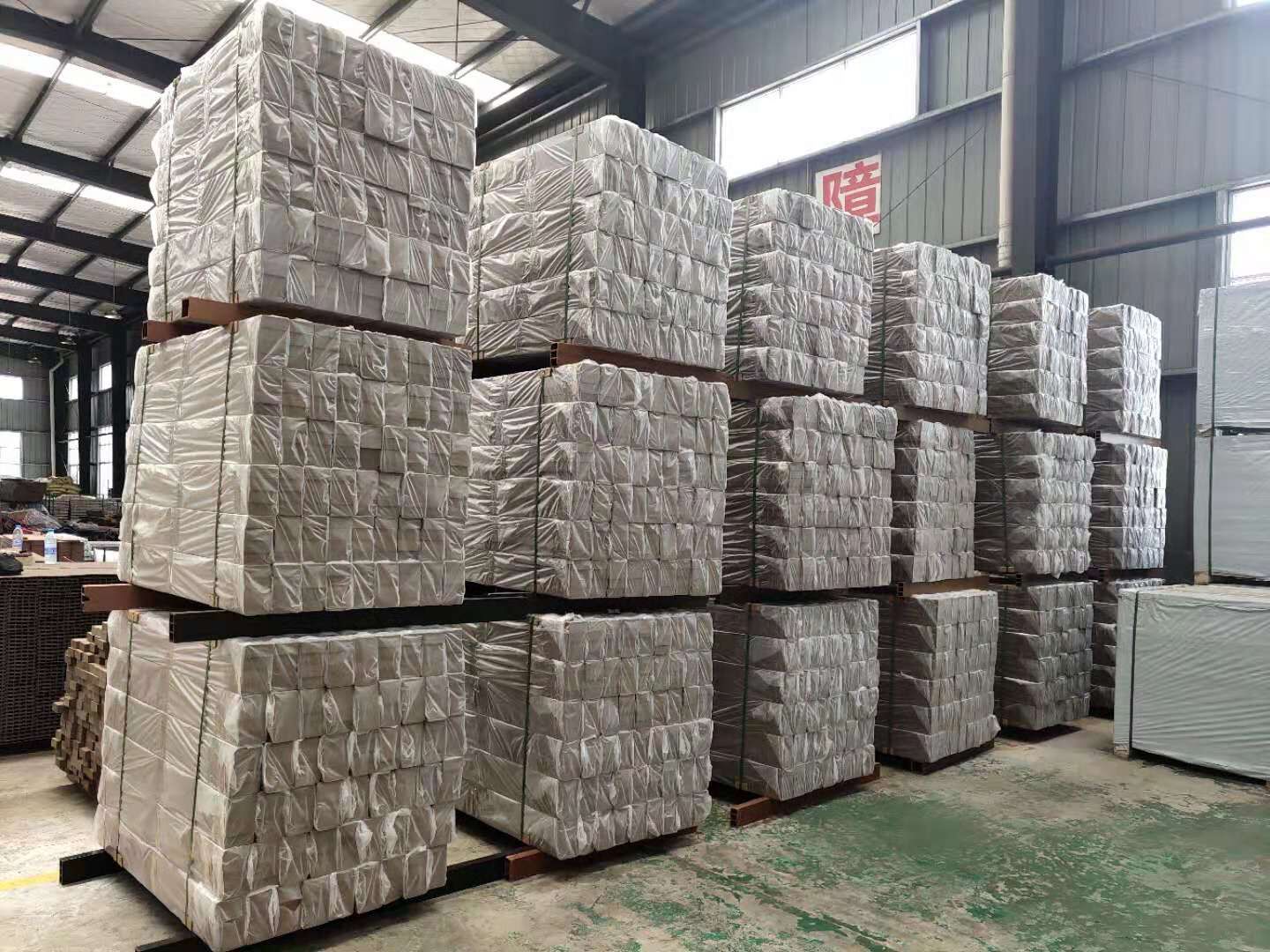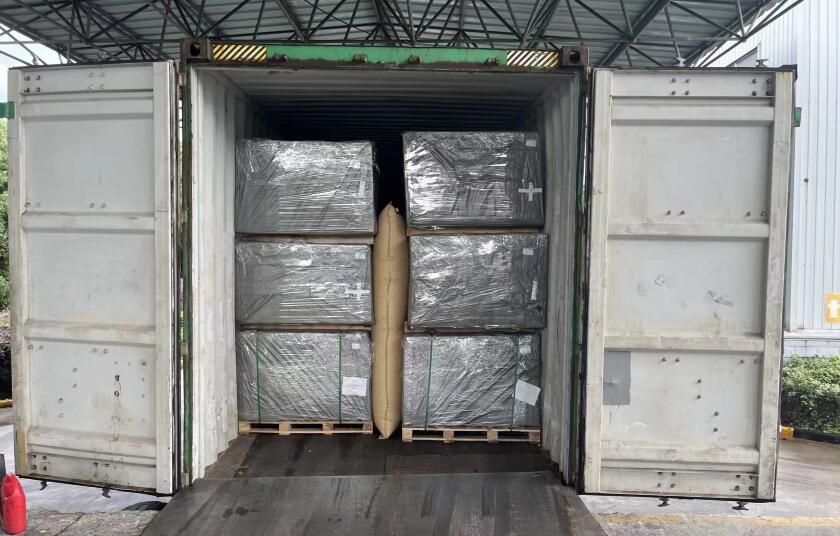 The water absorption rate of high quality wpc decking is  less than 1%, far lower than that of ordinary wood, and wood plastic board is a sheet formed by extrusion, with high density, and the core layer is firm and strong, and it is not easy to absorb water.
We also provide all the accessories for wood plastic floor installation, such as wood plastic keel, Plastic clips, SS screws and edge cover,etc.Let us know your needs by email and we will give you a better price