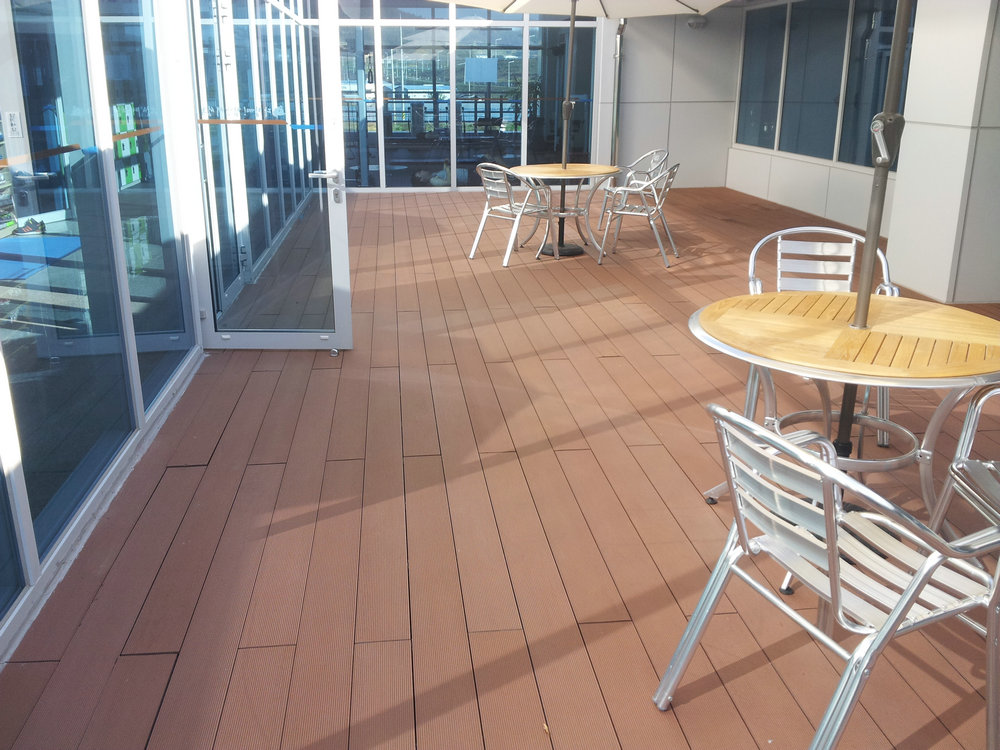 Dubai WPC decking manufacturer | UAE WPC decking (United Arab Emirates)
Type: Engineered Flooring

Price: 15usd/sqm-23usd/sqm

Place of Origin: Zhejiang, China (Mainland)

Brand Name: Hanming WPC

Model Number: Hollow and Solid

Technics: Wood-Plastic Composite Flooring

Color: Red,coffee,yellow,grey,black,Brown

Certificates: SGS,CE,ISO

Surface: Sanding

Usage: Engineer Project

Material: Wood + HDPE +Additives

Product name: WPC decking
Dubai WPC decking manufacturer | UAE WPC decking (United Arab Emirates)
Dubai, is the most populous city in the United Arab Emirates, on the southeast coast of the Persian Gulf, and Dubai is the capital of Dubai, one of the seven emirates of the United Arab Emirates.
Plastic wood flooring, as its name implies, is a combination of solid wood and plastics. It not only maintains the affinity of solid wood flooring, but also has good properties such as moisture and water resistance, acid and alkali resistance, antifungal, antistatic, worm-proof, and so on. Is plastic wood flooring series and wood flooring industry cooperation another initiative. The series of wood-plastic composites produced by wood chips, straw, waste plastics and other wastes are gradually entering the fields of decoration, construction and so on. Plastic wood flooring is a new development direction of building materials industry, waterproof, moisture-proof and environmental protection, plastic wood plate, combined with plant fiber and plastic polymer materials of many advantages, can replace wood in large quantities, can effectively alleviate the forest resources in China The contradiction of poor wood supply is a kind of low carbon, green, recycling and ecological wood material.
dubai wpc deck in Hotel Terrace |wpc decking suppliers uae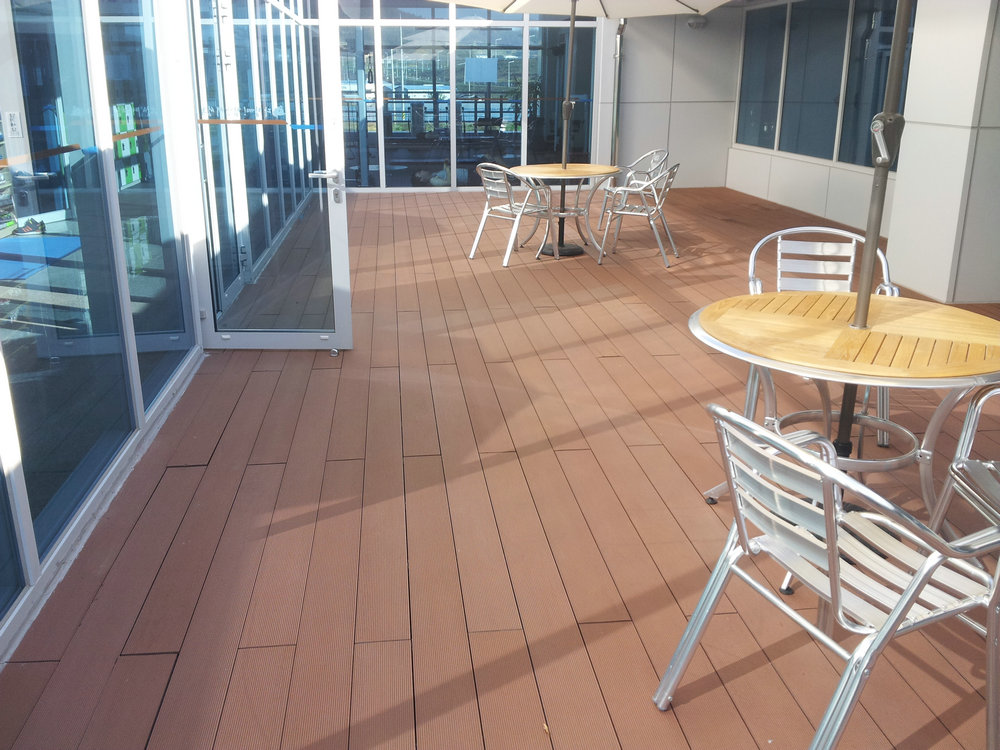 Many upscale hotels in Dubai also use wood-plastic floors and use more upscale CAPPED composite decking, these materials  add natural colors to the hotel, which makes consumers think better about the hotel.

Composite decking supplier from uae|Best deck flooring in Dubai
The Reasons For You To Choose Hanming WPC Decking | Export to Dubai
• Dimension stability
It will not be out of shape after a long testing of 10 years and there is no crack under the test temperature between -40°c to 60°c
• Material Safety
Low flame spread / High slip resistance / No sting of wood / Contains no toxic chemicals or preservatives / Environmental friendly / Can be recycled with 100%
• High Strength
Outstanding screw and nail retention / High impact resistance / Great Compressive-tensile-shear strength / Modulus of elasticity: 20% greater than PVC
• Good appearance & nice touch
Natural feel & wood touch / Broad range of finishes and appearance, Multicolor, and needn't to painting
• Longevity
Its lifespan at least 10-15 years in the outdoor weather condition
• Install & Maintain easily
Easy to produce and easily fabricate / Easy to cut, fix and glue; Easy to tenon, drill and nail / Require less routine maintenance / No need staining & water Sealant 
outdoor wpc deck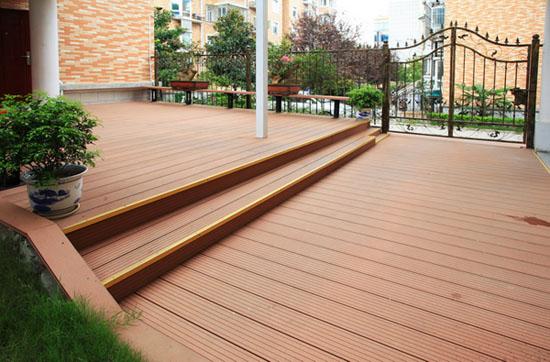 Characteristics of WPC Decking Wood Composite Decking
1)     Weather Resistant
2)     UV And Colour Stability
3)     Termite And Mold Proof
4)     Rot Proof AndWater Proof
5)     High Strength And Density
6)     Nature Appearance And Feel
7)     Slip Resistant And Anti-Glare
8)     Splinter Proof (Barefoot Friendly)
9)     High Durability And Easy Workability
10)   Environmental Friendly (Recycled Material)
11)   Low Maintenance,Low Thermo-Dimensional Chang
UAE WPC DECK| United Arab Emirates composite decking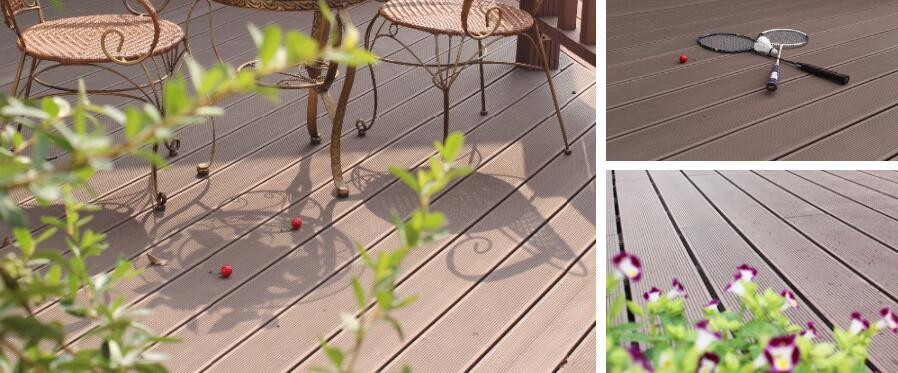 Specificationsof  Dubai Wood Composite Decking
Materials:Wood Powder: 55% + Plastic (HDPE): 35% + Additives: 10% 
Length:Standard 2200mm,3660mm,4880mm,5950mm,Or Customized
Sizes:
140mm*25mm,140mm*20mm,145mm* 25mm ,95mm*25mm
125mm*25mm,146mm*31.5mm,145mm*21mm,50mm*21mm
170mm*25mm,146mm*22mm,146mm*21mm,146mm*24mm
200mm*32mm,295mm*24mm,145mm*25mm Or Customized
Surface:Sanded, Brushed, Embossed, Smooth,Scratched, Wood Texture, Grain Optional
Color:
Exterior: White Oak,Cocobolo,Bubinga,Coco,Weatherwood,Hickory,Rosewood
Interior: Cedar,Maple,Teak ,Cherry,Sapeli,Padauk,Walnut,Black Walnut
Flooring: Rue,Cherry,Ipe
Decking: Cherry,Walnut ,Weatherwood,Teak,Cinnamon Or Customized
Application:
Decking,Flooring,Cladding,Railing,Fencing,Bench,Chair,Siding,
RoofingCeilingWall,Gardening, Furniture, Etc.
Package:PE Film,WPC Pallet,Wood Pallet, Protection Bubble Wrap,Or Your Request Customized Design, Logo.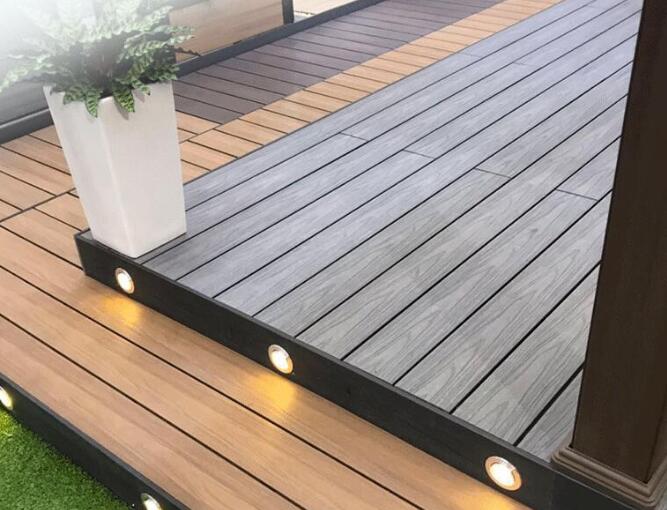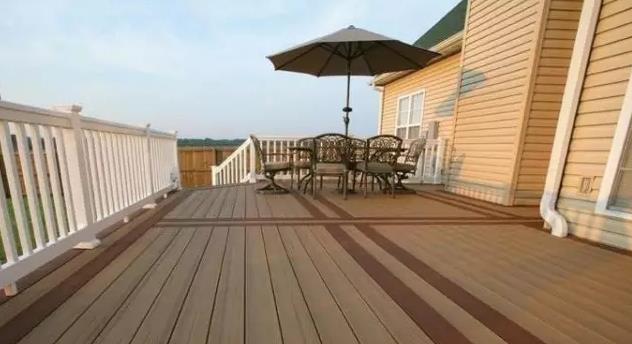 Deck wpc in Dubai
if you are interested in the Dubai /UAE composite outdoor decking , pls send inquiry to us.
or send to admin@hanmingwpc.com
Free samples could be Sent to you By DHL or Fedex.