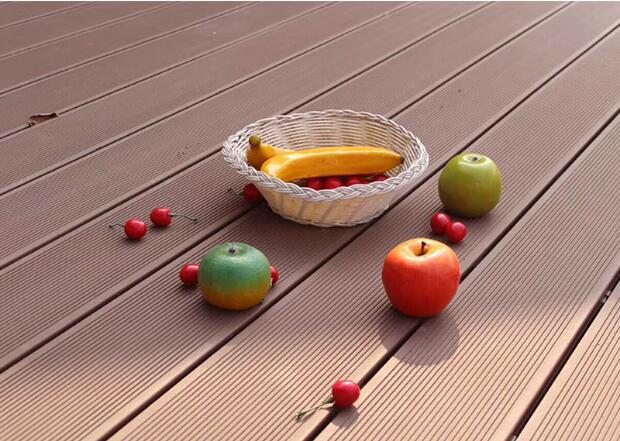 General situation of wpc decking in europe | wpc decking manufacturers in europe
1. Price: 14-22USD/SQM 
2.style: Hollow, solid(with groove, without groove)
3. Surface treatment: Sanded,grain etc.
2. Material: 60%Wood powder, 30% plastic(HDPE) and additives
3. Size: 140mm*25mm/135*25mm/150*25mm/146*21mm etc.
4. Color:  Red/Teak/ Yellow/Grey/Black
5. Monthly output: 150tons
6. Minimum Order Quantity: 100sqms
7. Delivery date: 20'GP/10-15days
In many European countries, such as Poland, Germany, Finland, Italy and so on, they have a lot of demand for wood and plastic products. Because the local manufacturing industry is not ideal and the expensive wages of workers make it lack of advantage to buy locally, many businessmen are still aiming to buy from China.WPC decking manufacturers is very rare in Europe.But WPC decking has been widely used in many parts of Europe.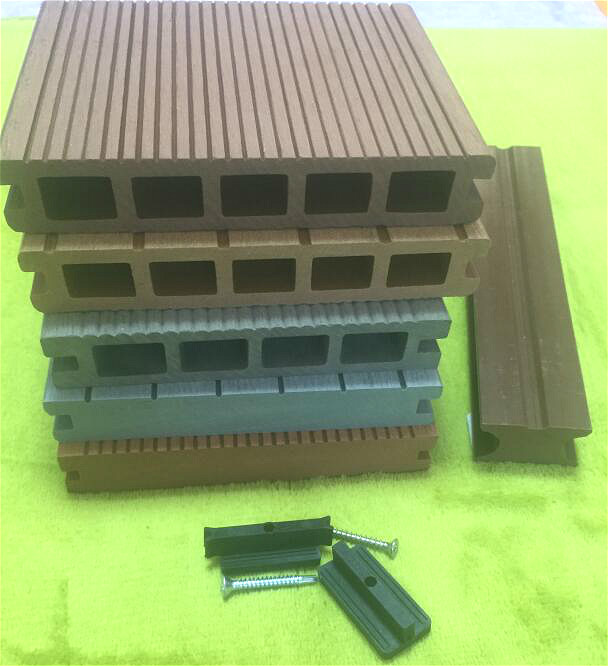 Plastic wood WPC decking  is a new type of material. It is made of PE and wood powder or bamboo powder, after which various auxiliary agents are added, then mixed at high speed, then granulated, then extruded into profiles using a extruder. Plastic wood flooring not only keeps wood beautiful, but also has the characteristics of moisture-proof and anti-decay, but more importantly, its hardness can be compared with steel, and the color and pattern can be adjusted according to its own needs.
WPC decking manufacturers in Europe, In Czech Republic, there is a Manufacturer , but their Prices are higher,So there are some Clients in Europe still import from Chinese Suppliers.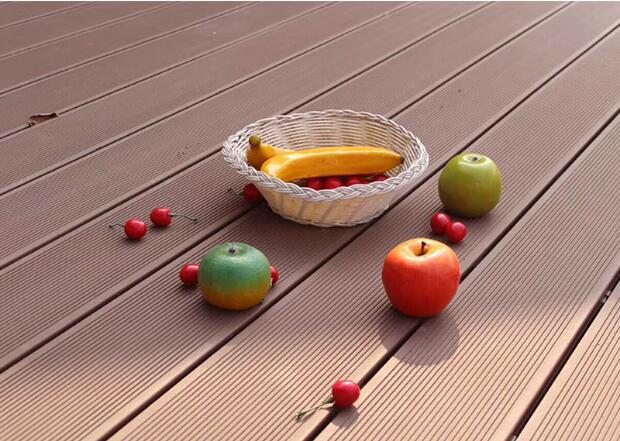 Our Wood Plastic Composite Decking Boards are made from 60% recycled hard wood fibres and 40% recycled polyethylene, bonding agent, additives and tint.There is no need to paint, seal, stain or waterproof, and is ideal to use wherever durability and weather resistance are required, as it is eco-friendly and long-lasting. 
The decking is very hard wearing, does not absorb water and will not rot, splinter, split or warp.Our Wood Plastic Composite Decking Boards can be worked just like timber using standard woodworking tools and it's easy to clean and maintain.We offer two types of board – hollow or solid core construction. 
All decking boards are available in multiple surface textures colours – teak, coffee, charcoal, light grey and stone grey.Manufacturing process results in a high level of colour consistency although some variation in colour may be apparent across boards from different production batches.The anti-UV agent helps the boards to resist colour fade however some fading will occur but this should be no more than to give your deck an attractive.Weathered look to areas that are exposed to direct sunlight.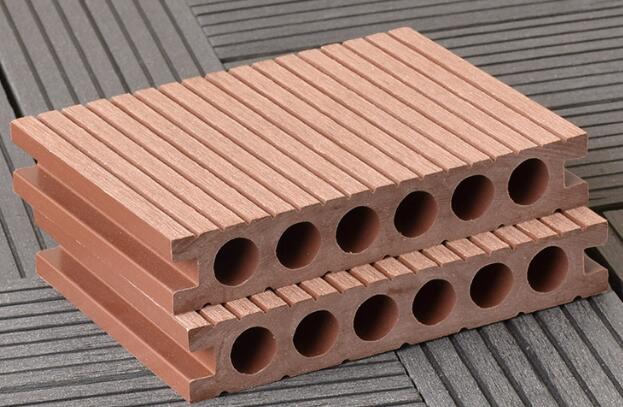 Wood plastic composite is also known as composite wood materials. Many countries in North America and Europe have studied and used wood plastic for many years. In recent years, the research and use of wood plastic products in China is increasing day by day. Because it is waterproof, moisture-proof, worm-proof, non-absorbent and deformed, wood and plastic products can nail, can be maintained, can be bonded and so on.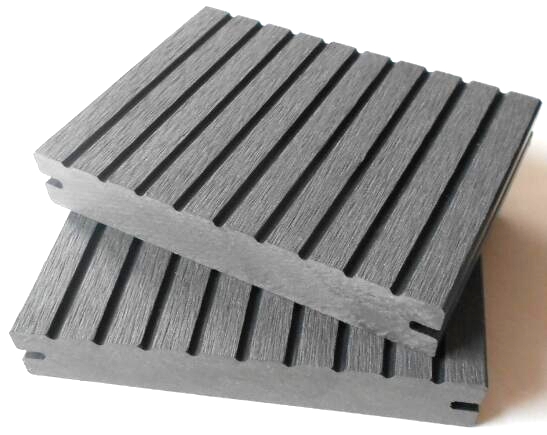 WPC decking in Europe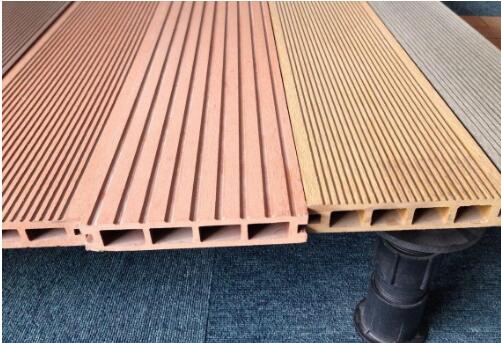 1. Main features of WPC DECKING:
1.With high density,durable,high strength and elegant looking
2.Anti-corrosion,anti-crack,anti-deformation
3.Water proof,Easy to maintainance and clean
4. Environmental friendly, low carbon,100% recycled.
5. Easy installation, auto-locking
6. Temperature resistance, suitable from -40°C to +60°C
7. Long-lasting to use (10 years warranty)
8. With wood scent, very natural feel 
2. :What are the similarities and difference between wooden products and wpc decking:
The similarities:
A) Both are suitable for outside application.
B) Both keep the texture& appearance of wood.
The differences:
A) Good quality WPC is more durable than wooden products, because after being treated with
high temperature, all organic materials have become inorganic, which makes the material the least affected by the changing environment.
B) WPC is more ecofriendly, to produce wooden products, people have to cut a lot of trees, while trees especially the hardwood need hundreds of years to grow up, less trees lead to worse environment.Hanming WPC has the commitment to only use recycled materials.
C) Hanming WPC products are more cost efficient.
The low maintenance & long life span saves your time, energy& money on a long run
3. Why choose of WPC DECKING:
1. We have plenty of raw materials, which will be never run out.
2. We have a great amount of professional and advanced production technologies and equipment,
3. We can offer high quality products with reasonable price and our best services.
4. We can help you to get the order if your order is very urgent.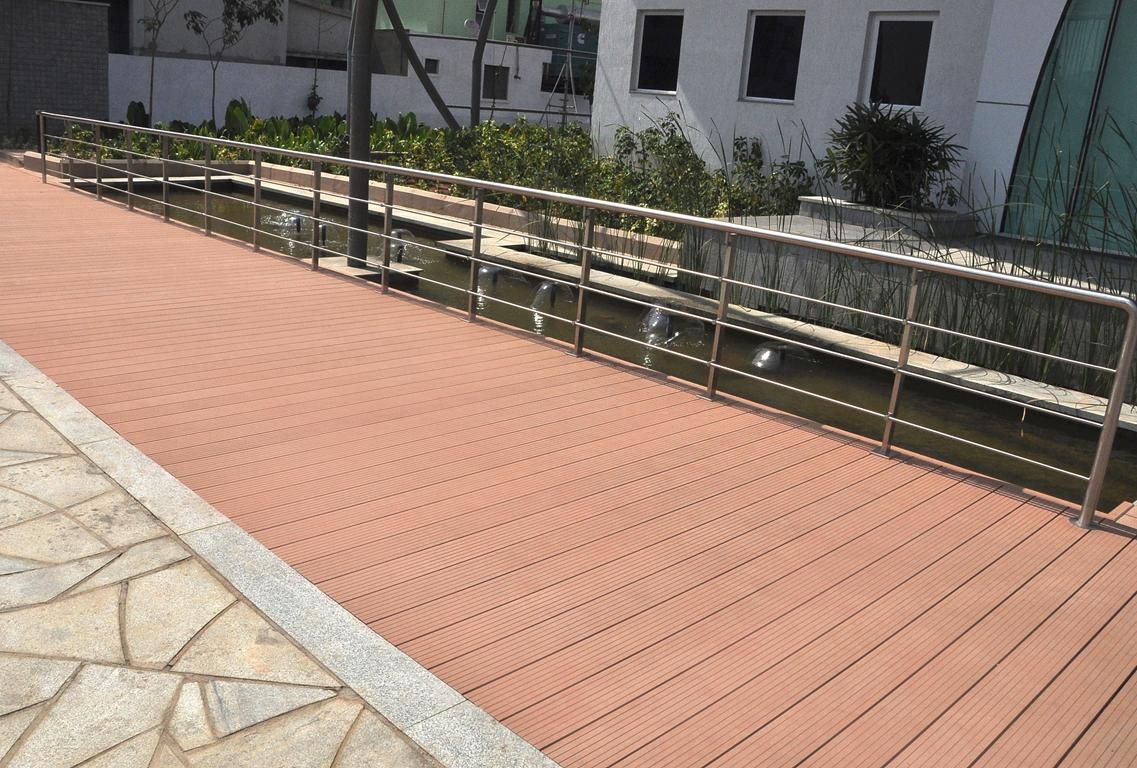 A large number of wood-plastic floors to Europe come from China, especially in Poland, Italy, Germany, Britain and other places.
If you are interested in Importing WPC decking from China, Send mail to Nick@hanmingwpc.com