Good quality WPC decking Manufacturer & WPC decking Exporter
Type: Engineered Flooring

Price: 16 Usd/sqm-21Usd/sqm

Place of Origin: Zhejiang, China (Mainland)

Brand Name: Hanming WPC

Model Number: Hollow and Solid

Technics: Wood-Plastic Composite Flooring

Color: Red,coffee,yellow,grey,black,Brown

Certificates: SGS,CE,ISO,FSC

Surface: Sanding

Usage: Engineer Project

Material: Wood + HDPE +Additives

Product name: WPC decking
China WPC decking Manufacturer,   China wood plastic composite decking Manufacturer
When buying wood plastic composite decking, wood plastic wall Cladding, or other WPC products, many customers want to find good quality And cheap Price decking  manufacturers, in China, WPC factories are now very many, prices are uneven , HANMING Provide wpc decking, composite lumber, wpc fencing, bpc, wood plastic composite, plastic wood, wpc boards,wpc siding, WPC  pergola, wpc railing, wpc tile, bpc tile, wpc diy tile, polymer wood composite, wood polymer decking.
If you are searching for composite outdoor decking  manufacturers, We provide China's best composite outdoor decking  profiles for customers all over the world.
China WPC Decking, WPC Decking Manufacturers, Suppliers | Made in China
Chinese composite wood decking with high quality
Importing WPC Decking & Flooring from China
A New Integrated Plastic-Wood Composite material Enterprise in China's plastic Wood Industry
Manufacture WPC deck extruder and decorating machine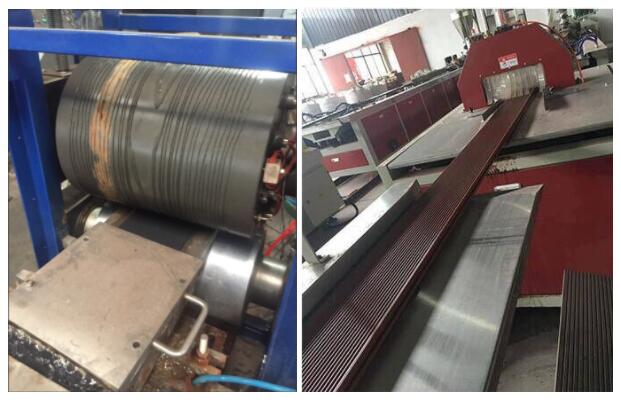 Export Composite wood Materials Company
WPC decking is a kind of excellent physical properties, wear-resistant, anti-slip, moisture-resistant and waterproof floor,Environmental protection is the biggest advantage of WPC. WPC has become the choice of the public project, In the future, more and more people will choose WPC boards for the decoration and construction of courtyards and landscapes.As long as the installation of plastic wood board is correct, the service life of WPC is much longer than that of general wood and simple plastic products.
Anti-Slip Composite Decking Advantages:
1.Recyclable, environmentally friendly:
Wood plastic composite (WPC) made of 100% recycle raw material.
2.Water-proof, termite-resistant:
Wood plastic composite(WPC) can stand up to wind, rain and sun. Installation and operation is easy. It is widely used in places near water and moist environment: outdoor decking, bypath, pavilion, platform, wall decoration.
3.High Cost Performance:The primary input of WPC product is a little higher than common lumber, but because of less maintenance, anti-moth and long life time, it is a highly cost performance product
4.Easy to intall, minimal maintenance required:
Could be cut,drilled or nailed.Adjustable specification and shape,very flexible
  Composite outdoor decking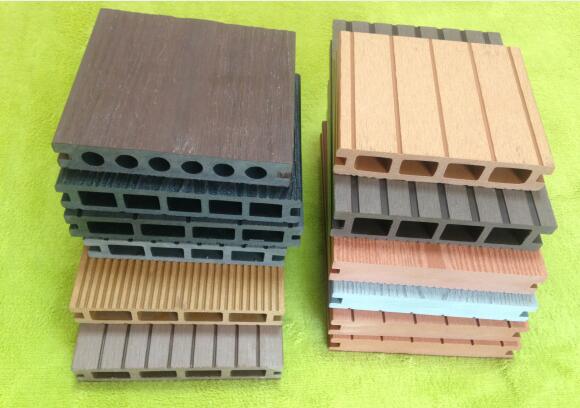 Hanming composite decking brands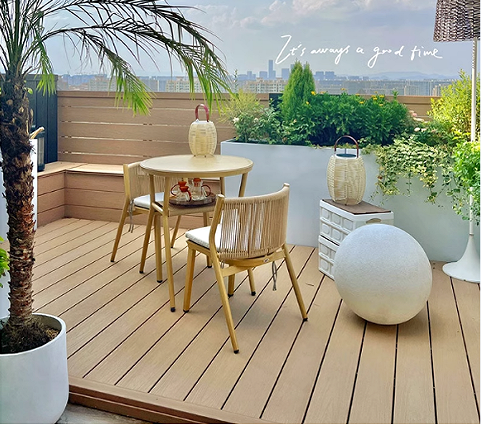 Best deck material from China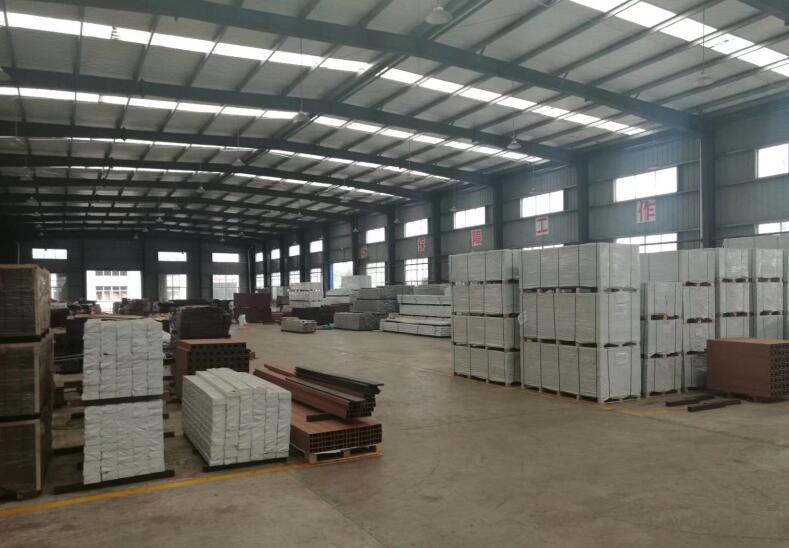 Characteristics of composite decking boards
How to reflect the quality of the WPC products produced by wood plastic manufacturers ?
If the same size between two Manufacturers, such as 140X25mm hollow, generally the wpc quality with heavier weight Per meter will be better, because some manufacturers reduce the Wall thickness of the floor.
The quality of WPC with a water absorption rate of less than 1% is better, and it is easier to be used in humid places. The water absorption rate is generally related to the raw materials and proportions used by the manufacturer.
By observing the cross-section of wood-plastic to see the quality of WPC,The wood-plastic material can be perceived by observing the cross-section, generally it should not be too rough.
China wood plastic industry excellent brand—Produce WPC Deck Video:

China wood polymer decking factory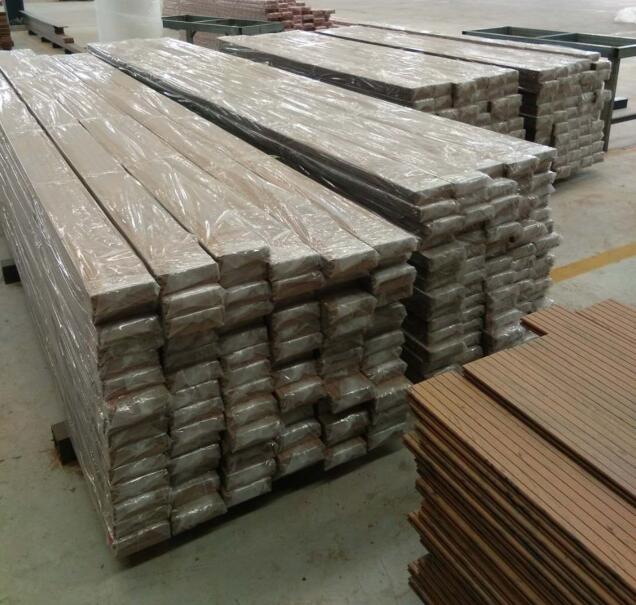 Aplications of WPC Decking Wood Composite Decking
1)    Landscape Works: Outdoor Decking, Garden pavilion, Fences, Handrails, Doors, Windows, Swimming Pool,Home Decor 
2)    Public Facilities: Flower Pots, Waste Bins, Lampposts, Bus Station, Gazebo, Road Isolation Facilities, Highway Noise Barriers 
3)    Entertainment Facilities: Style, Ceilings, Tables And Chairs 
4)    Decorative Facilities: Floor, Wall Decoration Panels, Interior Panels, Wall Panels, Stairs Board
5)    Logistics Facilities: Tray, Pad Warehouse,Packaging Equipment
Hanming Export WPC composite decking material, balcony decking, swimming pool DIY decking,best wood for decks,Railing, Pergola,Pavilion,interlocking decking tiles, wpc flower box,etc.
if you are interested in the new wood grain composite outdoor decking , pls send inquiry to us.
or send to admin@hanmingwpc.com
Free samples could be Sent to you By DHL or Fedex.