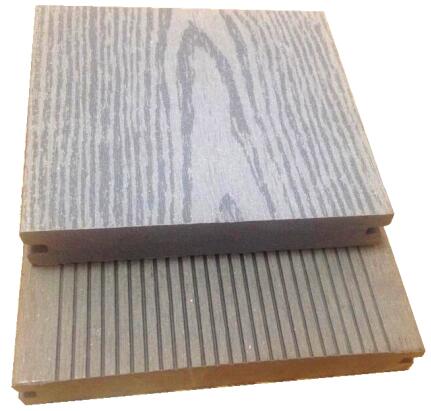 best deck material to use by 140*25mm WPC board | best place to buy decking materials
FOB shanghai Price:15usd/sqm –30usd/sqm
Brand: Hanming WPC In China
surface treatment:sanded, brushed, wood grain, groove
Advantages:Use of waste and recycled materials
Used for such as boardwalks , docks,Parks,Swimming pool and Gardens.Our WPC decking and others are slip resistant.
The raw material of the decking and others: 55% bamboo powder, 35% HDPE, 10% additives
Today, there is a wide range of deck materials to consider,Like Plastic Lumber, wood board,Composite wood,etc.
However, prices vary greatly depending on the brand. The most well-established and largest manufacturer is Trex. However, in recent years other companies have come to the spotlight with the WPC products from China,and Prices are aslo cheaper.
Question:I'm putting a new deck on my Back garden and I want to make sure it is constructed properly. What is the best decking material? Should I use natural wood, pressure-treated, or something altogether different?
if you want it to  last 25 years (or more!),we recommend You use 140x25mm WPC Solid deck boards.
best deck material by wood plastic composite decking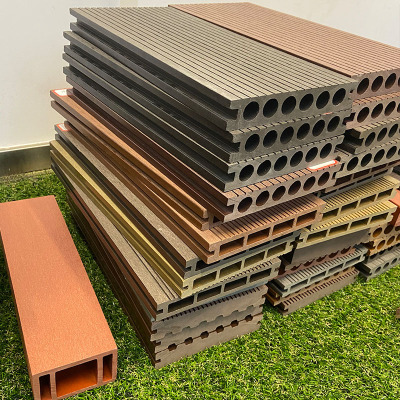 Where is the Best Place to buy deck materials ?
This is not necessarily, if you only have dozens of square needs, you can buy in the local market.If you have more than 500 square meters,Then it will be more cost-effective to import from China.
Dealers who import WPC from China can be found in India, the United States, the United Kingdom, New Zealand, Australia and other places.
Hollow and Solid composite Lumber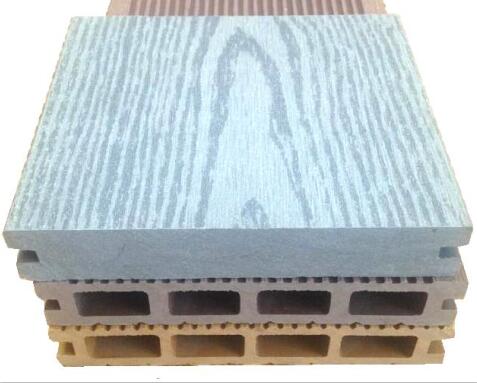 There are two main types of composite deck board:
In Singapore, Australia and many countries,140X25mm this specification  has been considered a more commonly used model, this specification of solid board and hollow board are very popular, one side of the deckingcan be pressed which beautiful texture, the other side have many small grooves.Outdoor deck materials are changing. In the past, people used to use wood or preservative wood, but now the WPC board has become common. It can be used according to the user's favorite color, and can be used in hot and humid environment.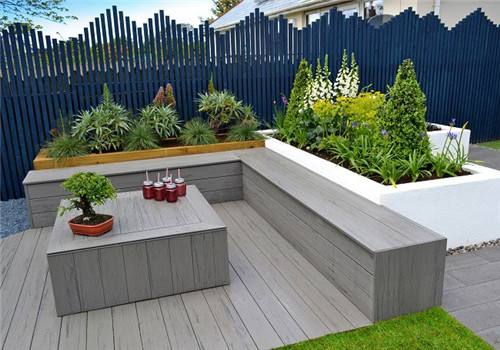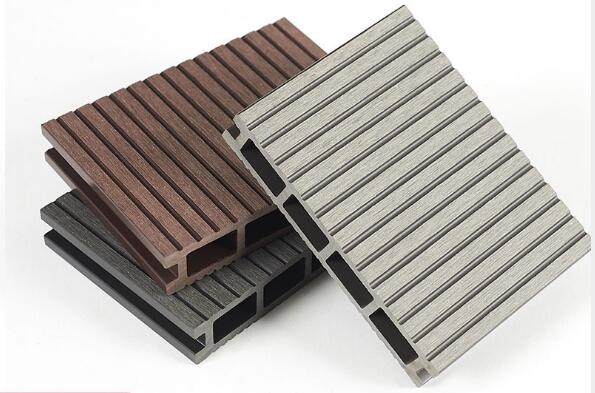 Hanming is best decking materials
According to the SGS test report, the water absorption rate of 140x25mm is 0.8%,Flexural strength is 21.1MPa,
Slip resistance is SRV: 50.
Here is a article help you purchase the best deck material from China.
when u buy the Composite deck material , what accessories maybe will need ?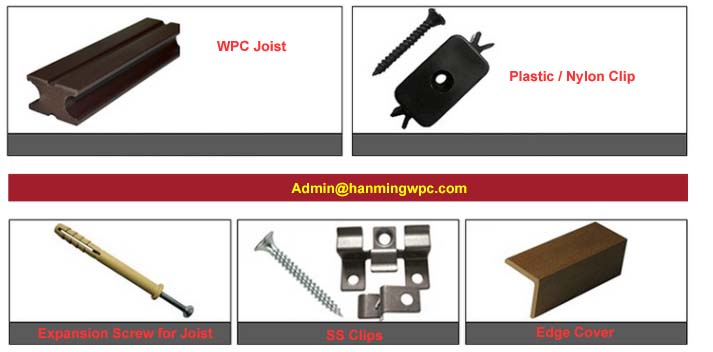 Installation of the Best composite deck boards from Hanming :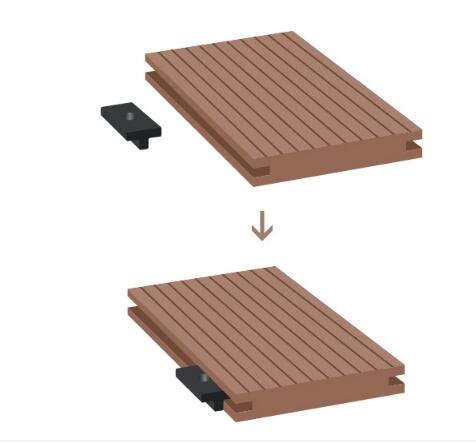 More information or Ask a free Sample, Pls send email to Admin@hanmingwpc.com