The Republic of Indonesia  is a southeast Asian country whose capital is Jakarta.Connect with Papua New Guinea, Timor-Leste and Malaysia.Consisting of about 17,508 islands, it is the world's largest archipelagic nation, stretching across Asia and Oceania. It is also a country with many volcanoes and earthquakes.With a population of 262 million, Indonesia is the world's fourth most populous country.There is also a large market in Indonesia for WPC Decking and Other WPC Products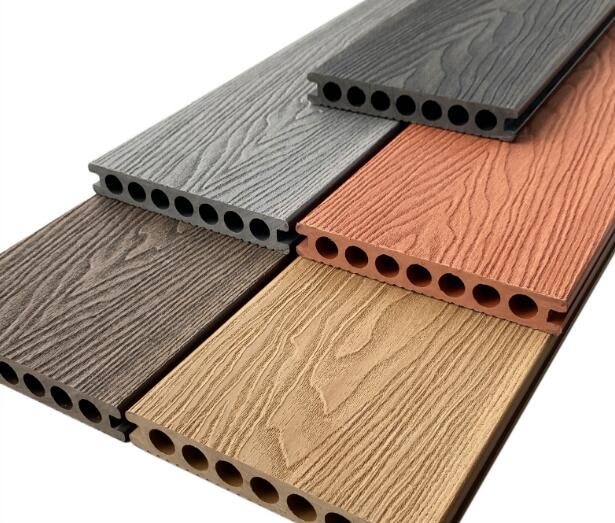 WPC outdoor decking material for PE and wood or bamboo powder, after adding additives, high speed mixing, granulating, and then use the pellet extrusion extruder profiles, this type of flooring available in the landscape, villas and outdoor terrace.
Wood plastic composite plate is a main by wood (wood cellulose, and plant cellulose) for based material and thermoplastic polymer material (plastic) and processing additives,, mixed uniform Hou again by mold equipment heating extrusion forming and made of hi-tech green environmental material, and has wood and plastic of performance and features, can alternative wood and plastic of new environmental hi-tech material, its English Wood Plastic Composites abbreviations for WPC.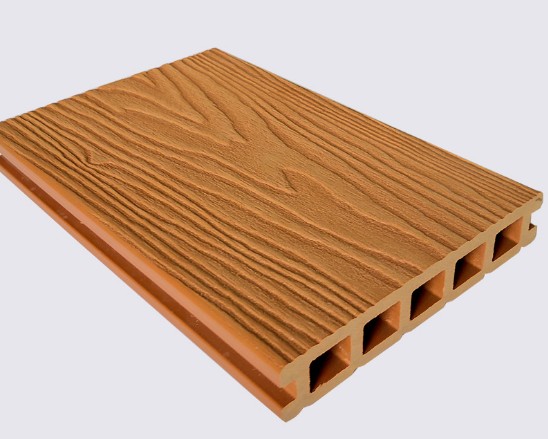 composite wood Decking, Widely Used In The Garden, Square, Walkway, Landscape And So On。Anti-slip, Eco-friendly.
All exterior building materials require cleaning. Periodic cleaning will maintain the beauty of the deck. However, Hanming wpc decking requires little maintenance. We recommend you to wash your deck once a year (in spring or summer) with water and soap ( a scrub brush if possible to act in the longitudinal sense of the boards). It's recommended to use a blade to clean the space between each board to keep a good drainage and ventilation.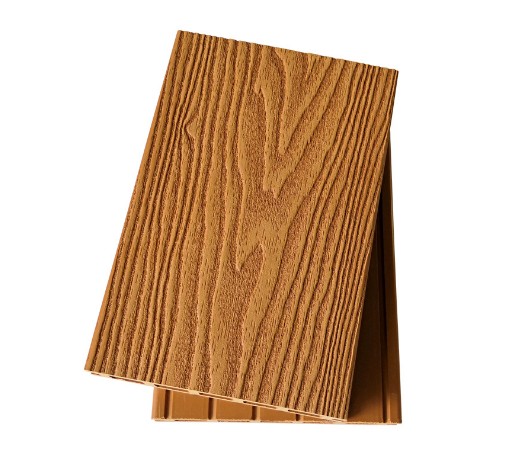 IndoBuildTech Expo 2019,It is Indonesia's largest exhibition of architectural and decorative materials, attracting major buyers and producers from all over the world.We received a lot of customers at the exhibition.
Indonesia is one of the founding members of the Association of Southeast Asian Nations, one of the largest economies in southeast Asia and a member of the Group of 20 leading economies.With a population of more than 248 million, Indonesia is the world's fourth most populous country and is set to become the world's seventh largest economy by 2030.Jakarta is the political center, as well as the economic and commercial center of Indonesia. The manufacturing industry is mainly distributed in the surrounding provinces of West Java, Banten and East Java.Such political and economic distribution, decided the importance of the entire exhibition in Indonesia, can be said to be a weathervane of the domestic building materials market in Indonesia, for the occupation of the Southeast Asian market also has a radiation effect.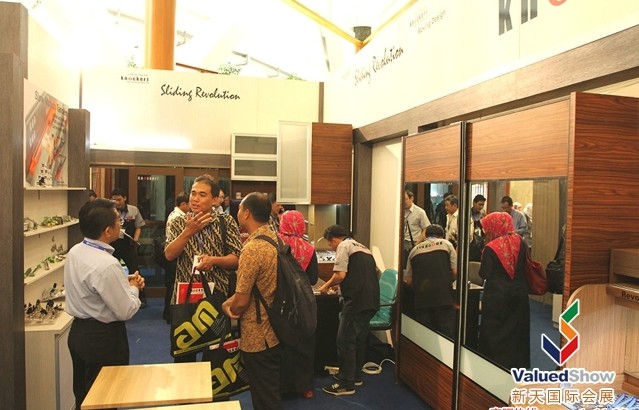 Since the beginning of the 21st century, Indonesia's economy has been developing steadily, with an annual GDP growth rate of over 5%.At the National Development Plan conference, Indonesia's new President Joko Widodo announced an economic development plan that includes specific goals to boost domestic production, stimulate economic growth and improve fiscal balance. It includes plans for a large amount of infrastructure construction.This has also led to the composite Wood Decking being better developed in Indonesia, where many of the WPC is imported from China.
Advantages of WPC decking in Indonesia:
1. Totally environmentally friendly, 100% recyclable. 
2. Waterproof, moisture-proof, mothproof and anti-mildew. 
3. High strength, low wear and tear, non-swelling, no deformation and not broken. 
4. Shorten construction period and enhance labor efficiency due to it is the profiles 
with standard size that it only need some cropping and necessary appendix to finish
 the installation, need no further processing, 
5. Long service lifetime about 25 years but it needs no special maintenance, which will 
save lots of unnecessary maintenance costs.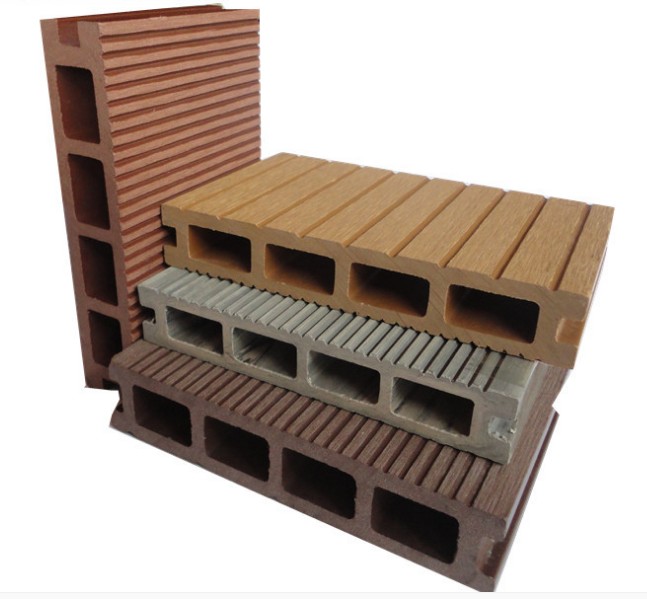 Distributor & Supplier of WPC DECKING In Indonesia Sell the WPC products for Outdoor.And they also learned how to install decking from manufacturers in China.
How to Install outdoor composite decking ?
Before starting the installation work, must keep the plastic wood decking level off and clean ,get ready  the install tools like electric drill, common woodworking tools, labor protection gloves, stainless steel screws, etc., among which electric drill is the installation of plastic wood floor essential tools.
The wood plastic keel will be evenly arranged tiled on the cement floor, it is recommended that the space between the keel is 30cm.Use electric drill to guide hole on keel,the diameter of guide hole cannot be less than screw diameter,then let Screw into the drilled hole , the keel will be fixed on the cement ground, the nail head should be all into the keel, not exposed, otherwise may lead to decking uneven.
When  installs the first decking,Can use woodworking tool saw off the outside  groove of the first board,then lead hole on the surface of the floor with an electric drill,Screw with the nail and fix it to the keel.Then the second floor is linked with the first floor with plastic fasteners and screws.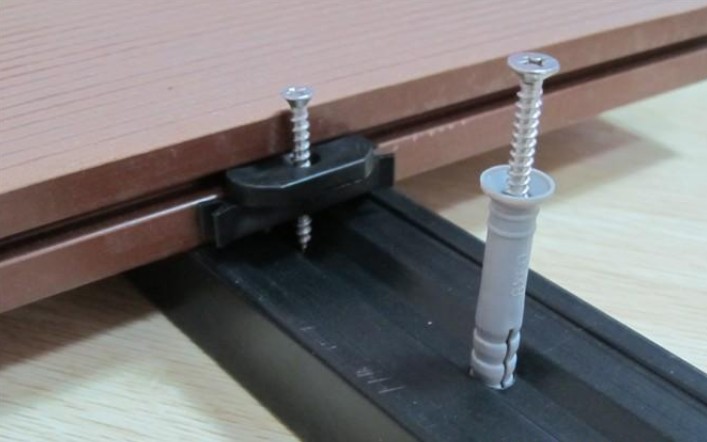 After doing business with a lot of Indonesian clients, we think there are some characteristics from Indonesian clients:
Indonesian businessmen are slow to make decisions, business negotiations are usually long, but the credit is ok.We are patient when dealing with them.
Indonesians value friendship very much.Therefore, if you want to do business with them, you must pay attention to the cultivation of the relationship.To keep our eyes on the future, we regard Indonesian businessmen as our friends and fully demonstrate our sincerity.
With the implementation of China's "One Belt And One Road" policy, there will be more foreign trade opportunities in the Indonesian market.And many products of our country are very suitable for the market demand of Indonesia.Therefore, The export of Chinese products to Indonesia has a large market space and advantages in future.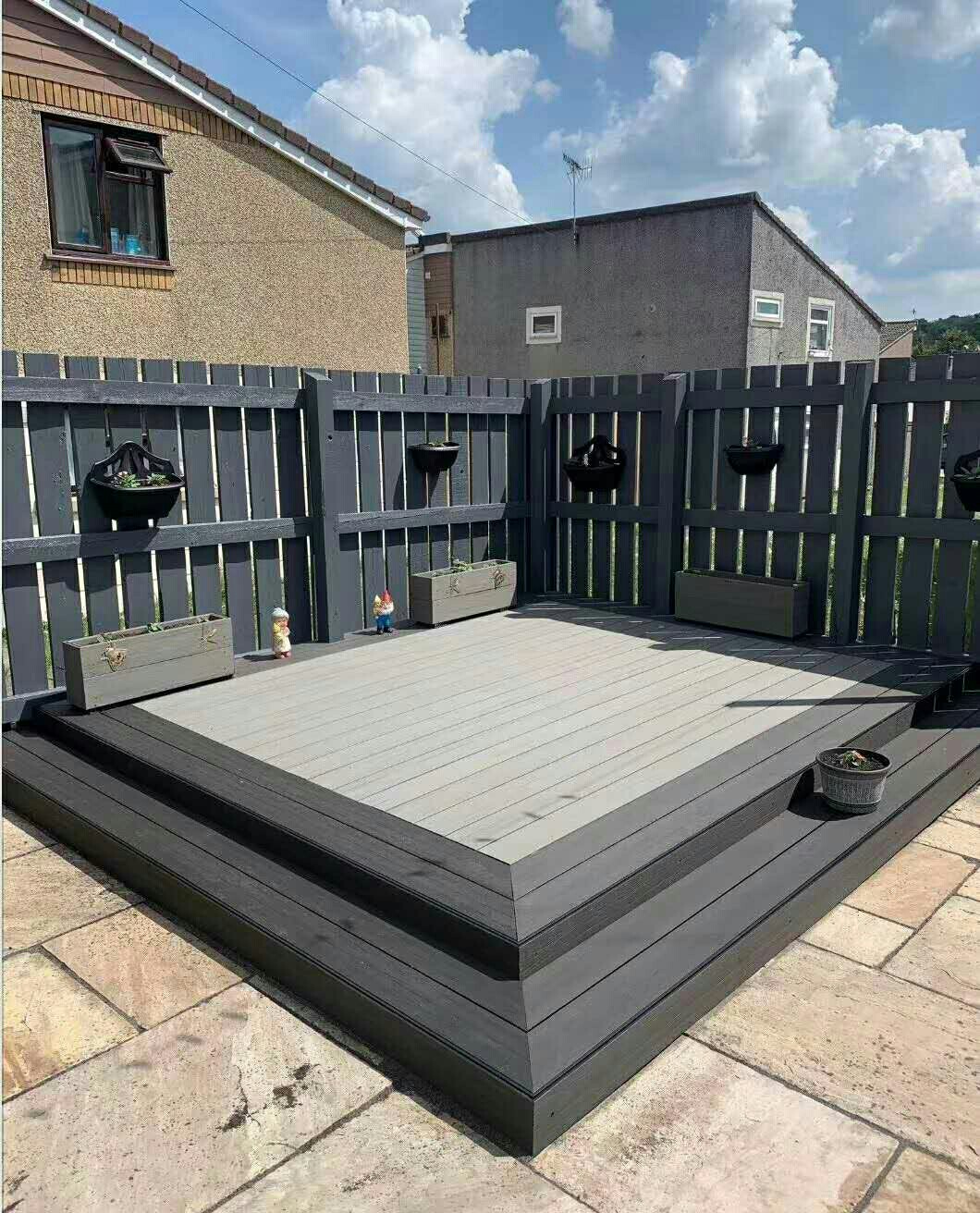 If you are interested in WPC Products and would like to import from China, please feel free to send us an email,
our email address is : Admin@hanmingwpc.com