Cubierta compuesta de plástico de madera de alta calidad y precio barato de China
DECK madera compuesto plástico
Type:DECK madera compuesto plástico

Price:16usd/sqm-31usd/sqm

Place of Origin: Zhejiang, China (Mainland)

Brand Name: Hanming WPC

Model Number: Hollow and Solid

Technics: Wood-Plastic Composite Flooring

Color: Red,coffee,yellow,grey,black,Brown

Certificates: SGS,CE,ISO,FSC

Surface: Sanding

Usage: Engineer Project

Material: Wood + HDPE +Additives

Product name: WPC decking
DECK madera compuesto plástico
Acerca de nuestras cubiertas WPC, nuestro WPC está hecho de 55% de polvo de madera y 35% de HDPE, es impermeable y resistente a la intemperie.
Colores: marrón, negro, café rojo, madera roja, amarillo.
1. Material: compuesto de madera reciclable de plástico (WPC)
2. Ingredientes: 35% de HDPE + 55% de fibras de madera usadas
3. Moldeo por extrusión disponible: bruñido (liso), ranurado y serrado
4. Superficie acabada disponible: cepillada (cepillada), cepillada y grano
6. Aplicaciones: Plataforma ambiental, cercado, barandilla y borde (jardín, césped, balcón, pasillo, garaje, entorno de piscina y spa, paseo marítimo, cercas al aire libre, paleta de aduanas, puerta y patio de recreo).
| | |
| --- | --- |
| | Fire-proof wood plastic composite board waterproof laminate flooring for outdoor wood plastic composite decking easy installation  DECK madera compuesto plástico |
| | 146x24mm plus,length 1900mm,2800mm,5600mm or as customized |
| | 35%Recycled HDPE,55%Wood powder,10% additives and colour powder |
| | |
| | Eco-friendly,Low-mantainance,Good strength,Long service time.No need painting. |
| | Garden,Lawn,Balcony,Garage,Pool&SPA Surrounds,Boardwalk,Playground or other outdoor places. |
| | |
| | Just like wood, plastic compisite lumber can be cut and drilled–no special tools required. This allows for do-it-yourself installation. Keep in mind that plastic isn't able to span as far as wood, so you should provide adequate support. Also, leave room for the plastic  composite boards to expand. |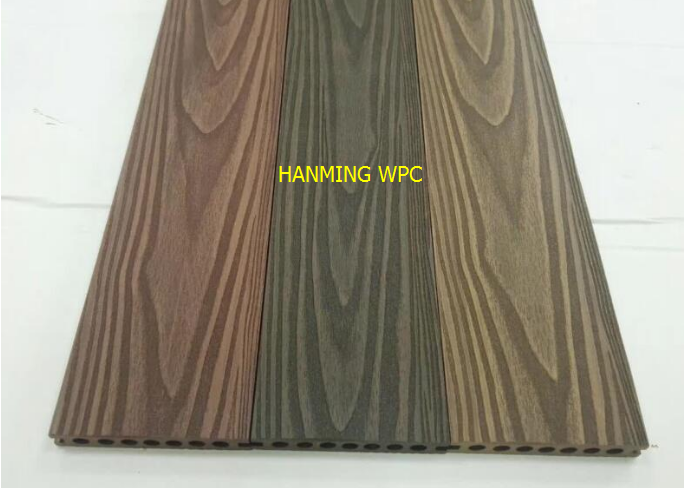 DECK madera compuesto plástico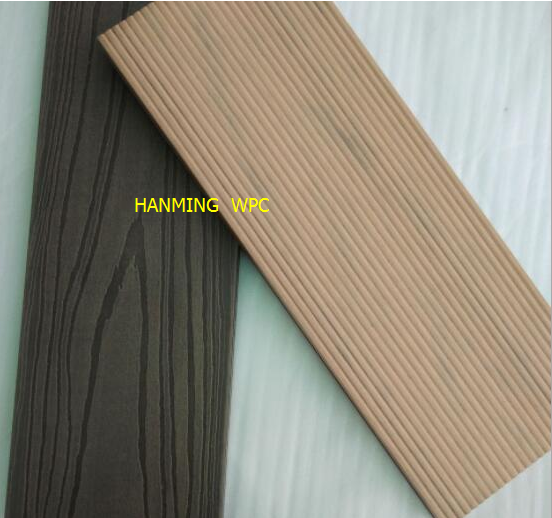 DECK madera compuesto plástico
Ventajas de la cubierta compuesta antideslizante:
1. reciclable, respetuoso del medio ambiente:
Compuesto plástico de madera (WPC) hecho de materia prima 100% reciclada.
2. a prueba de agua, resistente a las termitas:
El compuesto plástico de madera (WPC) puede resistir el viento, la lluvia y el sol. La instalación y operación es fácil. Es ampliamente utilizado en lugares cerca del agua y el medio ambiente húmedo: cubierta exterior, bypath, pabellón, plataforma, decoración de la pared.
3. Alto rendimiento de costos:
La entrada principal del producto WPC es un poco más alta que la madera común, pero debido a un menor mantenimiento, antipolillas y larga vida útil, es un producto de alto costo de rendimiento
4. Fácil de instalar, mantenimiento mínimo requerido:
Se puede cortar, perforar o clavar. Especificación y forma ajustables, muy flexible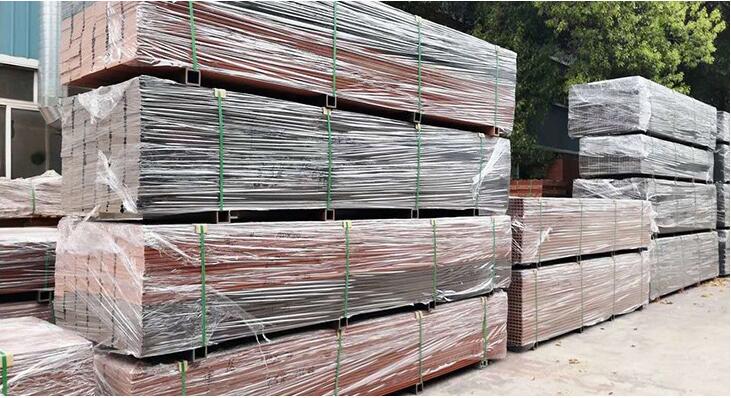 1. ¿Cuáles son las principales ventajas de los productos WPC?
R: 1) En primer lugar, los materiales de plástico de madera son 100% reciclables;
     2) es duradero, estable para las condiciones al aire libre, como la exposición al sol, lluvia, ariations de temperatura, etc;
    3) requiere poco mantenimiento; etc.
2. ¿Cuál es la proporción regular entre los accesorios y la plataforma?
A: quilla con cubierta: 3-4: 1
     Cubierta final con plataforma: 1: 1
     T-clip con cubierta: 20-25: 1
3. ¿Por qué la quilla es necesaria para la instalación?
R: Cuando instalamos el piso, primero las quillas se fijan en la superficie del suelo con el clip en T y luego colocamos la tabla de cubierta sólida sobre las quillas. Usted sabe que el tablero de cubierta del wpc no se puede poner en la superficie del suelo directamente. Por un lado, puede afectar la planeidad de la superficie del piso después de la instalación. Por otro lado, no es bueno controlar el drenaje del fondo, ya que el tablero de decking de wpc se usa principalmente para exteriores, que llueve mucho. Entonces las quillas se deben usar para sostener la tabla de terraza sólida cuando se instalan.
4. ¿Cuál es la distancia entre dos pedazos de quilla?
A: unos 30 cm.
5. Si hay una pieza de la tabla de la plataforma rota, ¿tenemos que quitar toda la tabla de la terraza para repararla?
R: No. Si encuentras una plataforma rota, necesitas romper los clips de ambos lados de la plataforma rota y luego sacar la cubierta rota, es fácil.
6. ¿Cuál es el producto de limpieza regualr para la terraza wpc?
A: El agua jabonosa o algo de pintura aceitada está bien para la terraza wpc.
la textura de madera tradicional es fácil de desaparecer después de su instalación, pero este grano de madera puede evitar ese problema, y ​​el precio es más barato que el coprocesador WPC.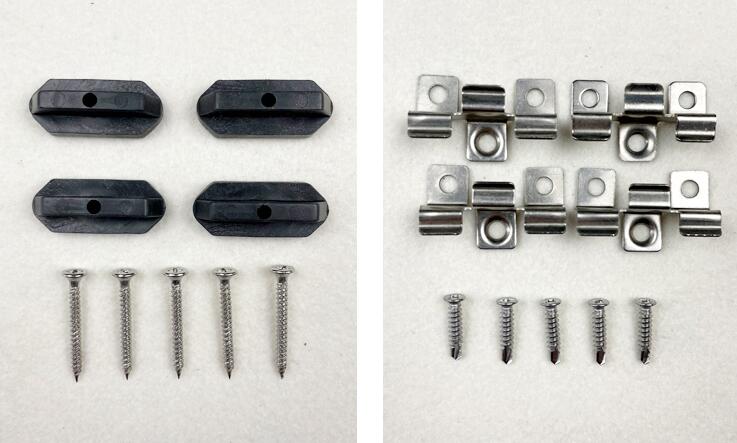 si estás interesado en nuestros productos WPC,Enviar el email a admin@hanmingwpc.com