composite decking for stairs| composite decking for dock and Balcony
Technics:

Wood-Plastic Composite Flooring

Price: 15usd/sqm–21usd/sqm

Type:

Engineered Flooring

Size:

135*25mm,140*25mm,150*25mm,150*30mm, etc.

Name:

composite decking,wpc decking,wpc flooring

Application:

swimming pool. stairs, docks, Balcony,

Manufacturer:

Zhejiang

Port:

Shanghai, Ningbo
Traditional stairs are made of cement or ceramic tiles.These have been very popular in the past few years.As people want to blend with nature,Now many people are using wood-plastic composite materials,Especially the stairs to the balcony.
Composite decking is also called WPC decking,It is made of Wood Power and High density Plastic.
It can also be used on the floor of the Dock. synthetic dock decking

Composite materials are another great decking option for dock, Balcony and stair,Floating Dock decking material uses composite materials which can be waterproof, Unti-UV. 
composite  replaces the wood and is made with recycled wood and high-density polyethylene (HDPE ).It is a product 100% recyclable as at the end of its life.
Stair,wharf, Balcony, now more and more Places can see Wood plastic composite materials. Because the balcony is exposed outside for a long time, so the paving material for the balcony ground also has certain requirements.Generally speaking, the balcony floor is better to choose WPC decking.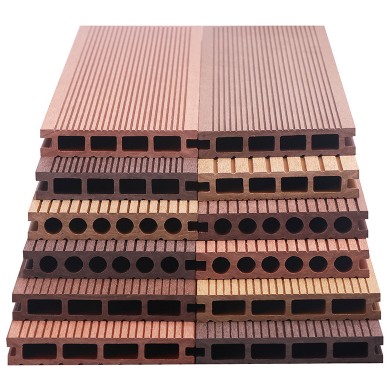 1: building structural material: indoor and outdoor deck flooring, fence, building templates, moisture barrier and stair board, handrails, door window frame, the platform, stairs, Balcony floor, docks board and so on.
2: application: car door decorating plate, plate, seat, instrument panel, armrest and seat base, roof, etc.
3: the application of logistics: various specifications of the transport pallets and export packing tray, warehouse pad plate, all kinds of packing and transport of glass shelves, etc.
4: in landscape application: a variety of Settings, tables and chairs, outdoor garden railings and decorating plate, flower POTS, outdoor flooring, litter bin, pavilion, etc. Article
5: indoor decoration aspect application: all kinds of decoration, decorating plate, frame, curtain rod, curtain and decoration, Venetian blinds, ceiling, wall, etc.
Balcony composite decking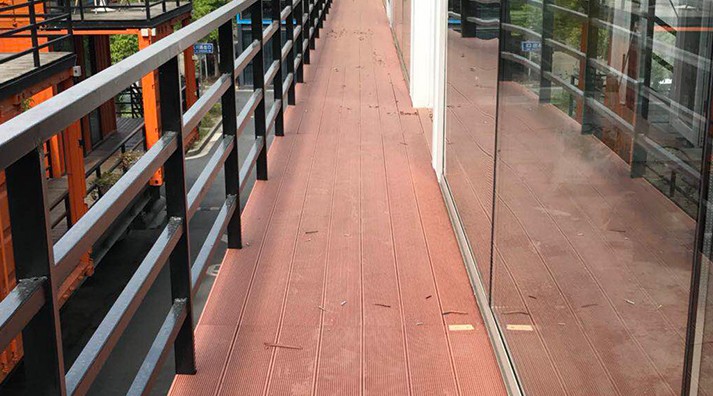 dock composite decking                 

Using Composite deck boards, you do not need to worry about grinding, staining, or painting.Just clean it occasionally with soap and water.The decorative WPC boards can be kept for decades.
The WPC is made of environmentally friendly materials,This composites are durable with many properties of wood flooring and have no impact on the environment.The extended life of WPC flooring also means you don't have to replace materials more frequently.
WPC composite decking can be more expensive to start up, but the product still looks great year after year and has little maintenance costs.As noted earlier, composite flooring requires less maintenance than traditional wood flooring.
 If you are interested in purchasing composite decking from China, send us email by : Nick@hanmingwpc.com