Plastic wood composite board meets people's pursuit of circular economy。
Also known as plastic wood-plastic composite board is a kind of high-tech green environmental protection material which is mainly made of wood (wood cellulose, plant cellulose) as the base material, thermoplastic polymer material (PE plastic) and processing assistant.
Plastic wood-plastic composite board is a new type of detection material, which is in line with people's pursuit of recycling economy, promote low-carbon environmental protection purpose. Plastic wood plastic composite board has two characteristics of plastic water resistance and anticorrosion and wood texture, which can be used in landscape, interior and exterior wall decoration, floor, guardrail, flower pool, pavilion and other places. the color can also be adjusted according to the formula.
Compared with traditional wood, the advantage of wood-plastic materials is to contribute greatly to the environment ," saving wood is conducive to the protection of the ecological environment, do not need paint to avoid environmental pollution, recycling after scrapping can not produce secondary pollution. "Plastic wood water absorption is lower than wood, and acid rain, seawater corrosion, but also worm-proof, rat bite, so its normal service life can reach more than ten years.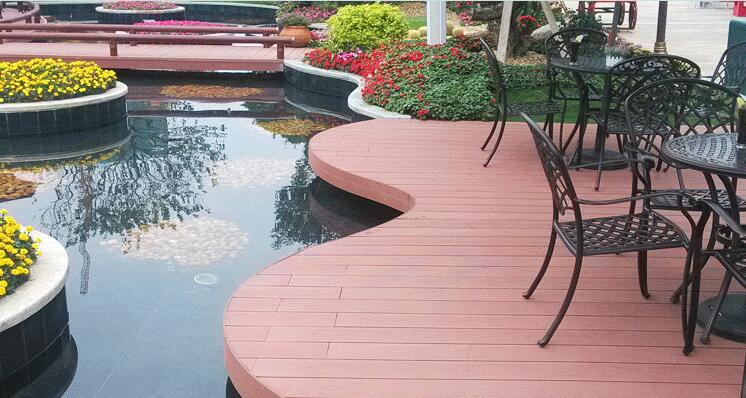 what is the wood plastic composition?
Wood plastic outdoor floor material is PE and wood powder or bamboo powder, after adding additives, high-speed mixing, granulation, and then use extruder to extrude granular materials into profiles, after grinding, embossing and other after treatment, such flooring can be used in landscape, villas and other outdoor platforms, waterproof, flame retardant, anti-skid,
Ingredients: Wood or bamboo powder, HDPE plastic particles, compatibilizer, lubricant, talc powder, antioxidant, light stabilizer, zinc stearate, paraffin, calcite powder, carbon black, iron yellow,antioxidants and EBS, squeezed at high temperatures.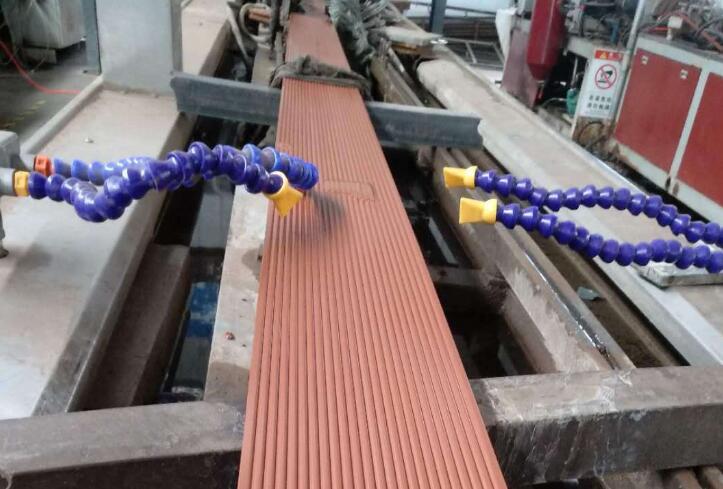 For the brand of the composite floor, there are many now. Each country has several brands.
Composite decking  is the abbreviations of Wood Plastic Composite. WPC board is a mixture of reclaimed wood, recycle plastic and a small amount of adhesive. Now it becomes an ideal building material for residential and commercial use. Combines the advantage of different materials, WPC boards are more sturdy and durable than wood, but also have natuer appearance of the wood. With our unique installation method, there are no nails or screws on the floor surface, it is more secure and convenient for cleaning and maintenance.
composite decking usually means outdoor flooring,it include composite lumber, Interlocking composite deck tiles.
The Follow Brands are the Best Brands in the World;
Dura Deck in UK
TREX WPC DECKING
Newtechwood WPC decking
fiberon WPC decking
Bunnings WPC decking in Australia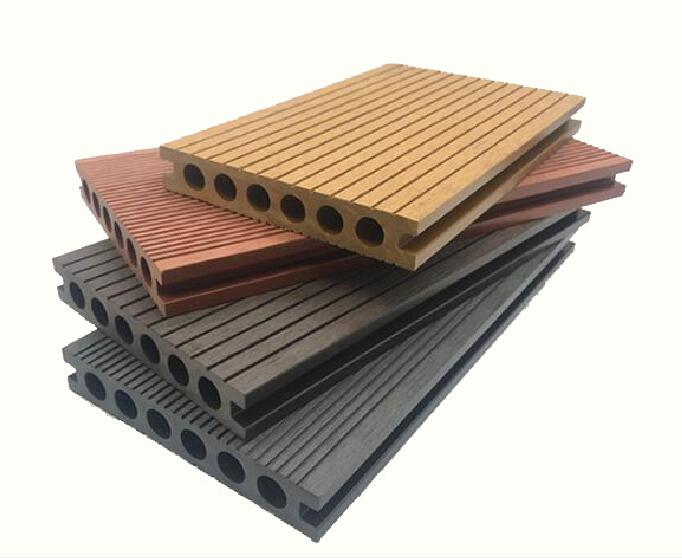 But the personal idea is not to pursue the best brand, only quality and price can be accepted by you.Like Hanming WPC from China. we will aslo give you good quality and Price.
There are more and more kinds of composite decking in the market, and the wpc decking made by different manufacturers is not the same, so how do we distinguish in the process of purchasing ?Today we'll look at how to choose the right composite lumber.
First look at the appearance, see whether the appearance of the floor is not significant high and low unyielding, if it is hollow decking, see whether there are bubbles in the hole of the floor, and so on. Then look at the cross section of the floor to see if there is too much wood powder.
Finally, look at the price. Because of the cost limit, it is best not to buy outdoor wood-plastic floors below 14 usd/sqm per square meter in the market, because the prices are often lower
A wood-plastic floor must not be particularly good in its own material, it may not be seen from the appearance, but it is actually mixed in things are completely different, such as changxing Hanming technology Co.,LTD add anti-ultraviolet, antioxidants and so on, but from the appearance of the ordinary plastic wood products on the market do not see a big gap, only in making.