Composite decking is made from a combination of recycled wood and pe/pvc. It is a popular alternative to wood because it needs no sanding, does not splinter, holds up well under inclement weather conditions, and is available in a variety of colors and finishes.
When it rains or composite lumber is infiltrated by water, will pedestrians slip through the composite floor?In fact, the anti-skid coefficient of the composite floor is still quite high, because after the floor comes out of the extruder, the surface needs to be polished, so that the plastic on the surface is polished off.Coupled with some composite floor surface grooves or online embossing, the decking is not so slippery.Therefore, some countries with many Rain Water are also using this kind of floor.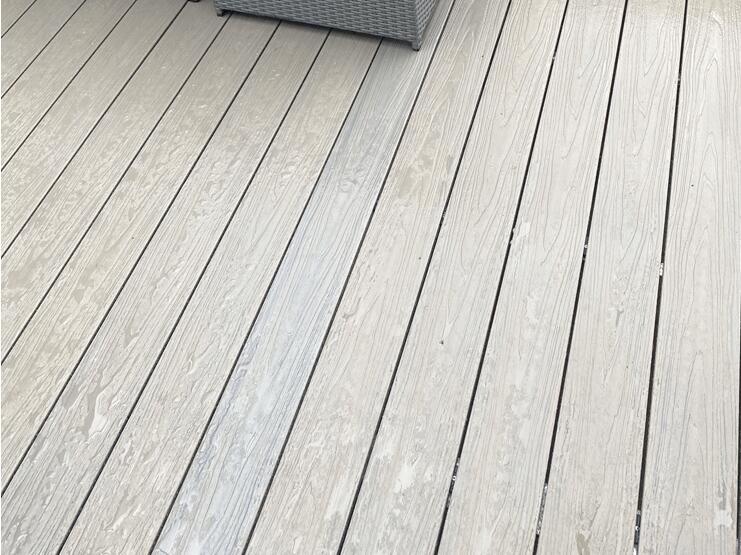 Two different surfaces
Each WPC decking we make is treated with two different surfaces, one side with a smooth surface and the other with grooves. Where better slip resistance is required, the grooved surface can be mounted upwards, and it is not easy to slip on barefoot or shoes.


Keep the decking clean
Sometimes slippage is caused by mold on the deck surface. The composite floor is generally not moldy in itself., but pollen, leaves or other debris on decks can cause mold. It is important to note that soap and water are used daily for regular cleaning to keep the decking clean.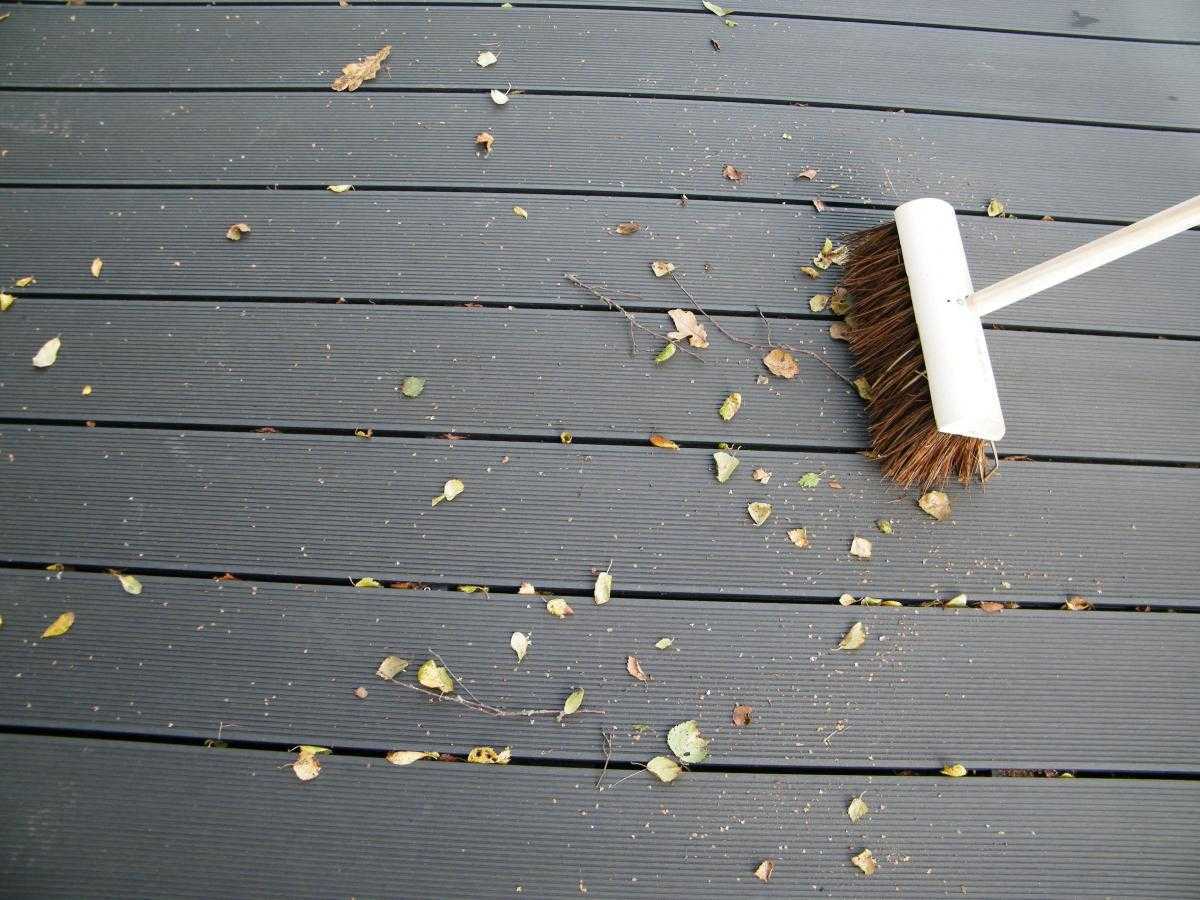 According to Richmond, who installs plastic and composite decks, all-plastic planks seem to be a little more slippery than regular wood, whereas composites are not. "Most plastic boards are smoother on top than composites, which have a rough texture to improve slip resistance," he says. To ensure safety, manufacturers of plastic and composite decking have started submitting products to slip-resistance tests set up by ASTM International. So far, however, a nationwide safety standard has not been established. "If you have any concern with slipperiness, go with a rough-textured composite," says Dr. Prabhat Krishnaswami, vice chair of an ASTM committee on plastic lumber standards.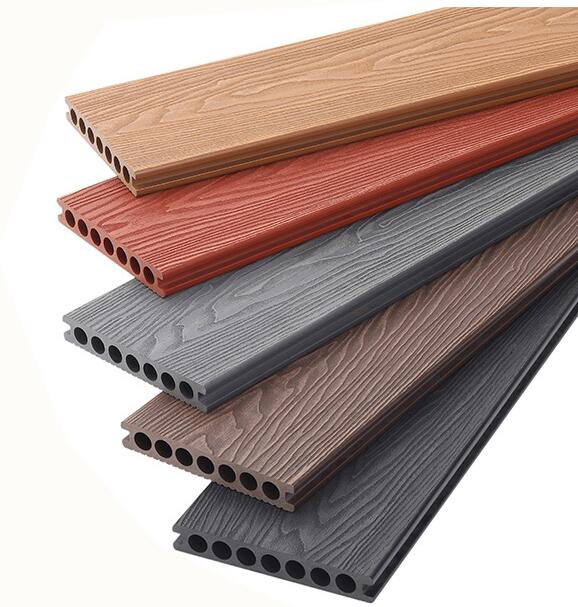 Whether in small parks, squares or large scenic spots, you can now see this WPC board, which can build a piece of activity space, a small square or a plank road, which is quite widely used,In addition,it has good stability,and it is strong and durable,  also can be recycled, very in line with the needs of environmental protection.For these reasons, this construction materials can be promoted, I believe the future development space of wood plastic will be better.
Hanming Export Composite WPC decking , Composite Siding , WPC railing ,Flower Box, Etc.
Published on: May 25, 2019 14:01