660L 1100L big size Plastic garbage box for Outdoor from China
Product name : Waste bin garbage trash can
Material:100% Plastic
Application:Outdoor / Indoor / garden / street etc
Place of Origin:Zhejiang, China
Brand : HANMING
Color / logo:Customized
Shape:Round/ Rectangular / Oval / Square or others
Price: 82usd/set–120USD/SET
Hanming use high-density polyethylene (HDPE) for the barrel body and cover, and the plastic trash can is one-time injection molding, which ensures the uniform density of the material and increases the corrosion resistance to acids and alkalis.Trash cans are used in every corner of urban life, such as secluded streets, lively streets, schools, etc.,Trash cans are one of the essential urban facilities to beautify the urban environment.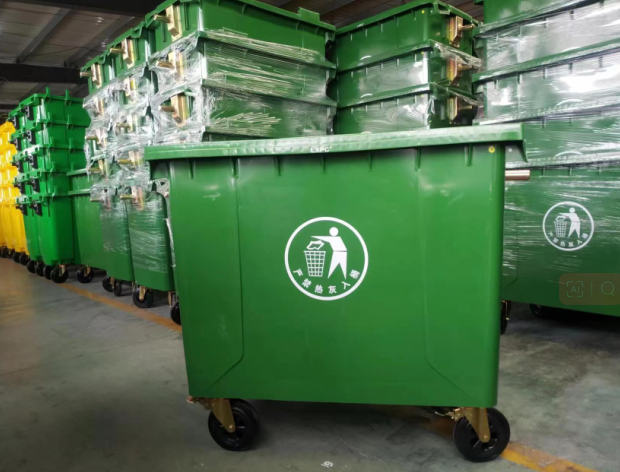 At present, the trash cans on the market include plastic trash cans, stainless steel trash cans, wooden trash cans, iron trash cans, steel and WPC trash cans.Plastic trash cans are very common. In parks, toilets, and roadsides, plastic trash cans can be seen anytime and anywhere.
The capacity of a general plastic trash can be from100 to 1100 liters. It is made of HDPE. It has high integrity and can be recycled. The most important thing is that the lid of the plastic trash can is tightly packed and the whole body is not easy to deform. It has the characteristics of heat resistance, acid and alkali resistance, antifreeze and easy cleaning.
The plastic trash can manufactured by Hanming is environmentally friendly and can be used outdoors for a long time without deformation, fading or cracking.Garbage sorting has become a trend, and many people will buy sorted plastic trash cans at home to respond to the call of the policy.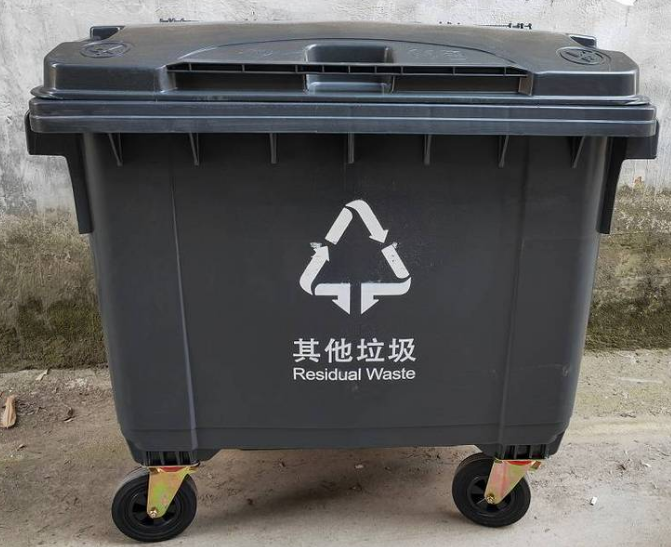 The plastic trash can is a container made of plastic as the main raw material for holding garbage. The plastic trash can itself has a variety of specifications and colors, and it uses its power to improve our living environment and become cleaner and tidy.
when you buy plastic trash cans, You should pay attention to its color. The better quality ones will be relatively bright in color, and the gloss is also very good. However, like some plastic trash cans with poor quality, not only look It looks dull, the smoothness is average, and the quality cannot be guaranteed.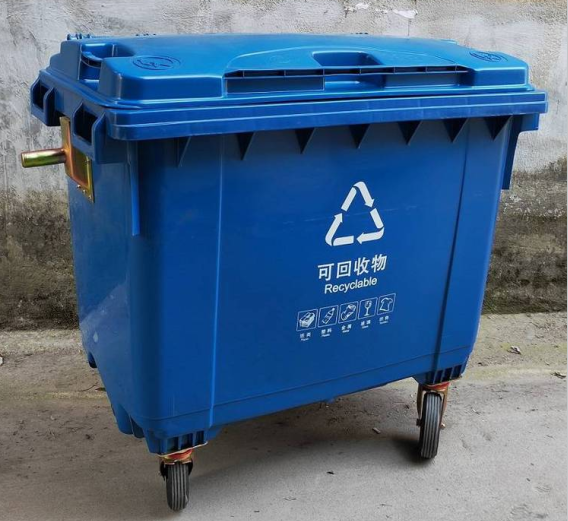 Nowadays, the metropolis has defined and distinguished some recycled and non-recyclable waste.The environment of the outdoor trash can is clean and tidy, which can reflect the management level of the metropolitan government and the quality of the residents of the metropolis.
With the improvement of residents' awareness of public responsibility, urban and rural residents have gradually changed their previous habit of throwing away the shavings of watermelon skin and fruit, and spontaneously disposed of daily household waste into the trash can.