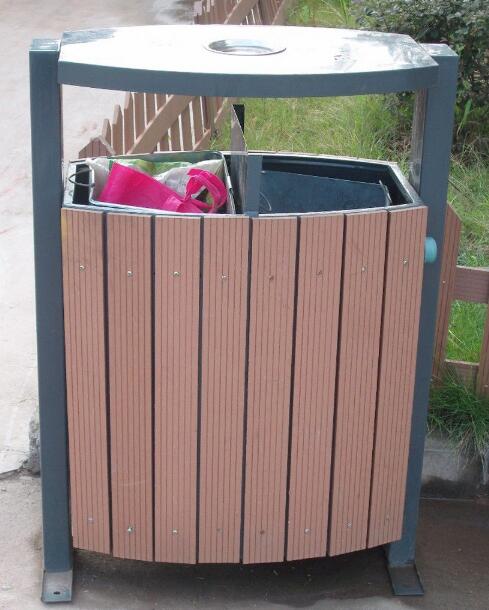 WPC dustbin made of wood plastic composite material from China | WPC trash can
Price:$56.00 – $65.00 / Piece
Structure:Standing
Feature:Eco-Friendly, Stocked
Place of Origin:Zhejiang, China
Brand Name:HANMING
Color:As your required
Advantage:No formaldehyde
Function:Waterproof and eco-friendly
Product material:WPC
Technics:wood-plastic composite trash can
finish:

plastic base with wpc/bpc tile
Trash can, also known as waste bin or dustbin, refers to the container in which garbage is placed. Most of them are made of metal or plastic and put in plastic bags when used. When there is more garbage, you can tie up the bag and throw it away. Trash can is a container of "hiding dirt" in people's life, and it is also a kind of refraction of social culture.
In recent two years, with the continuous development of wood-plastic products, wood-plastic composite materials have also been used in trash can.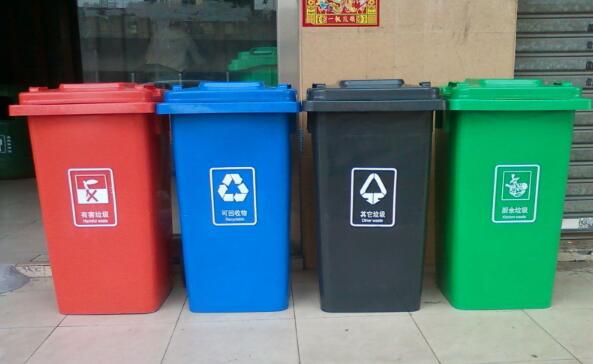 The traditional trash can
When we talk about wood-plastic trash cans, not all of the materials used are WPC,WPC as a kind of decoration on the surface, which makes the trash can more beautiful and close to nature. Most of its internal materials are metal.Many friends already know the advantages of wood composite materials.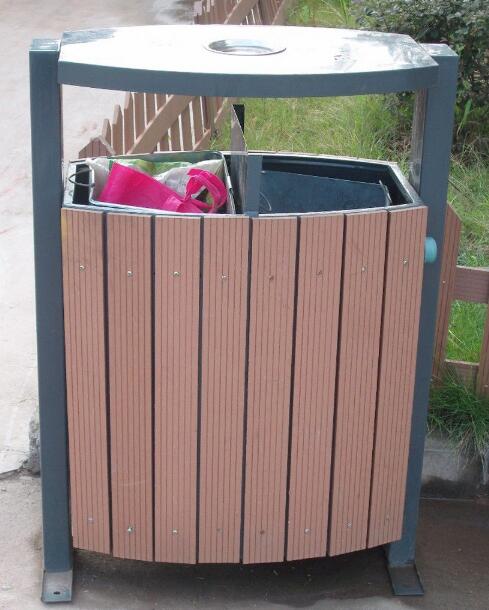 Where can We put a wood-plastic Composite trash can?
1. Villa area
The villa area belongs to the high-grade residential area, here almost all the configuration facilities quality, appearance is very excellent. The composite trash can is made of wood plastic, the material is good, the process is complex and fine, the appearance of the finished product is luxurious and chic, which is very in line with the choice of trash can in villa area.
2. Municipal construction
Municipal construction is an extremely serious and sacred engineering matter, and the requirements for each construction link and the allocation of facilities are very high. Wood and plastic trash cans do not fade all the year round, do not rust, do not need frequent care, cleaning is also very simple, more in line with municipal construction configuration trash cans.
3. Park attractions
Around the lake, the bird's paradise and many parks have a unique view and become a major feature of the provinces and cities. The wood-plastic park garbage can is compared with the solid wood garbage can, the first style is very modern, the representative is fashionable, chic and progressive, the material is firm and durable, the moisture-proof does not rust, the dust collection is not required, and the garbage can not need to be cleaned every day and is simple in management.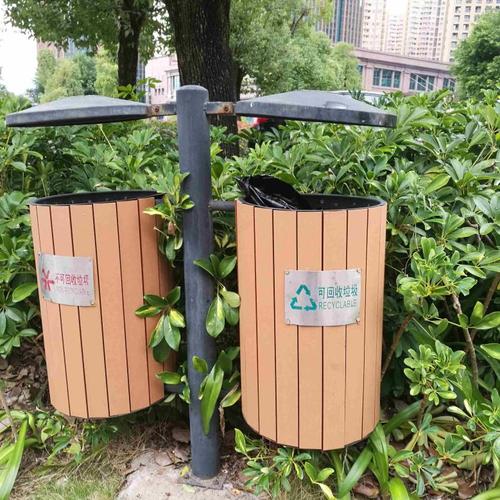 the Eco-friendly wood plastic composite decking is made of 55% wood fiber, 35% HDPE Density plastic ( Grade A ), 10% additives ( Anti-UV agent, Anti-oxidant agent, Anti-fungus agent, lubricants etc.). It's a high environmental protaction, pollution-free, recycle new materials.
WPC material advantage:
a.Looks and feels like nature wood
b.Waterproof, Mildew-resistant
c.Anti-High degree of UV and color stability
d.No hazardous chemicals,100% recycle,Environmental friendly.
e.Weather resistant, Suitable from -40℃to 60℃
f.Easy to install and clean
g.Unaffected by termites and other insects, rodents, worms or marine parasites
h.Low maintenance 
i.Anti-slip, less cracking, less warping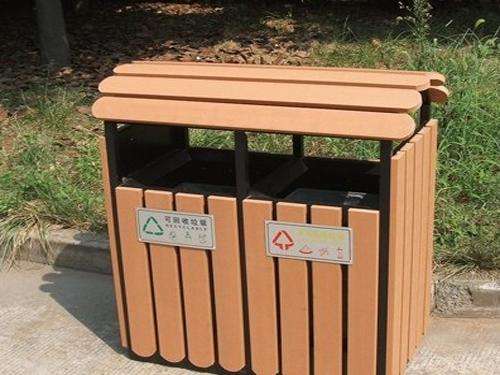 wood plastic composite is mainly using plastic mix more than 50% of the volume of wood powder, through the corresponding technical means, These materials were extruded and Brushed, obtain molding material or Board, this material is widely used in dustbin field, Its technology has been relatively mature.Wood plastic composite materials not only have the material characteristics of wood, but also have unique advantages in plastic processing technology. Now, for the previous traditional materials, wood plastic can meet a wider range of public aesthetic requirements.