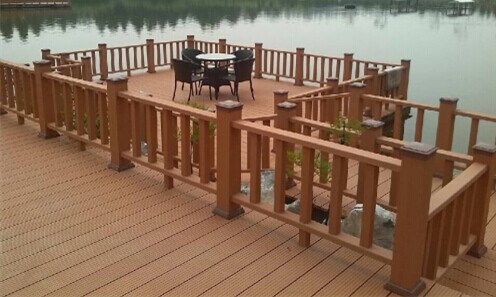 Maldives wpc decking Manufacturer | Maldives wood plastic composite decking
Price: 15usd/sqm-19usd/sqm
WPC decking surface treatment:sanded, brushed, wood grain, groove
Advantages of WPC deck:Use of waste and recycled materials
Used for such as boardwalks , docks,Parks,Swimming pool and Gardens.
The raw material of the decking and others: 55% bamboo powder, 35% HDPE, 10% additive.
Maldives full name: the Republic of Maldives (formerly known as the Maldives Islands, changed to the current name in November 1968 is located in South Asia, is an island in the Indian Ocean, is also the world's largest coral island. More than 1200 small coral islands, 202 of which are inhabited, are scattered like pearls over the Indian Ocean from an aerial bird 's-eye view. With an area of 298 square kilometers (excluding territorial waters), it is the smallest country in Asia.
Wood-plastic flooring is a new kind of environment-friendly wood plastic composite material. In production, lignin produced in the process of high-density fiberboard is made into wood-plastic composite by adding recycled plastics through granulation equipment. Then the extrusion production group was made into wood plastic flooring.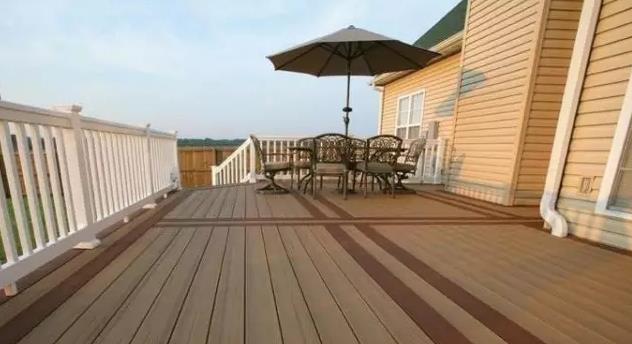 Wood-plastic flooring has both wood feel and water-resistant and anticorrosive properties, making it an excellent and durable outdoor waterproof and anticorrosive building material, such as wood plastic flooring, wood-plastic fences, wood-plastic chair benches, Garden or waterfront landscape; can also replace the use of wooden components, such as ports, wharves, but also can be used to replace wood to make various packaging, pallets, warehouse cushions and so on, too numerous, very widely used.
WPC Hollow|Solid Decking to Maldives
1. anti-corrosion, anti-bacterial, anti-aging.
2. easy to clean,heat insulation and sound insulation.
3. Vivid surface patterns, which looks more elegant and style.
4. Good machinability, clinching, planing, sawing, drilling and painting are all available.
5. Easy to install, maintenance, and clean.
6. Free of maintenance. No cracking, swelling and deforming; Free maintenance and keeping, easy cleaning; cost saving for the maintenance and keeping.
7. Various colors and patters provided, which can meet all the requirements of different customers.
wood plastic composite deck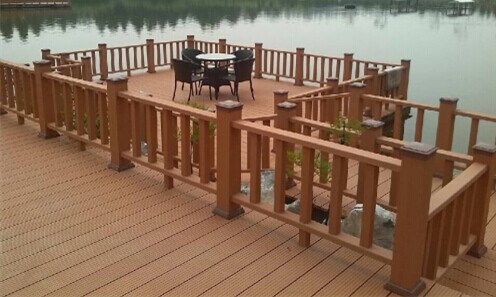 Outdoor wpc deck Maldives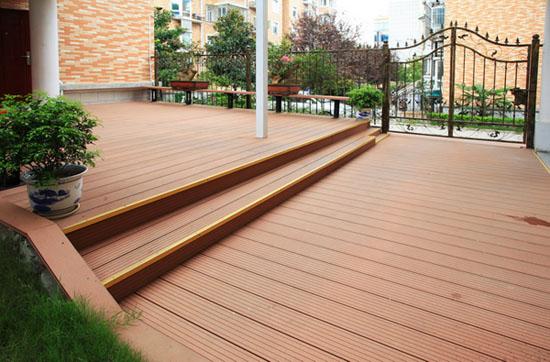 Q1: Do you offer free samples?
A1: Yes,Free samples are available.
Q2: How many days can you send samples to us?
A2: Within 5 days after your confirmation.
Q3: What is your delivery time?
A3: Within 30 days after receipt of your order.
Q4: What is your payment terms ?
A4: 30% deposit and 70% upon the copy of B/L.
Q5: Do you have certification?
A5: We have ISO9001, ISO14001, CE, Floorscore ETC.
if you are interested in the Maldives wpc decking , pls send inquiry to us.
or send to admin@hanmingwpc.com
Free samples could be Sent to you By DHL or Fedex.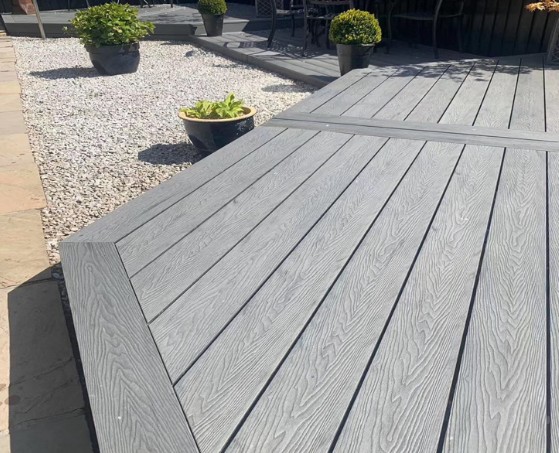 HANMING is a leading supplier and Manufacturer of wood plastic composite building materials in China. Our products include outdoor decking, railings, fences, Pergola, Pavilion,and other outdoor products, etc.
HANMING wood plastic decking is a stronger, more durable and environmentally friendly alternative to solid wood flooring.We ensure that you spend a minimum of time maintaining our products and more time enjoying the perfect experience brings to you.