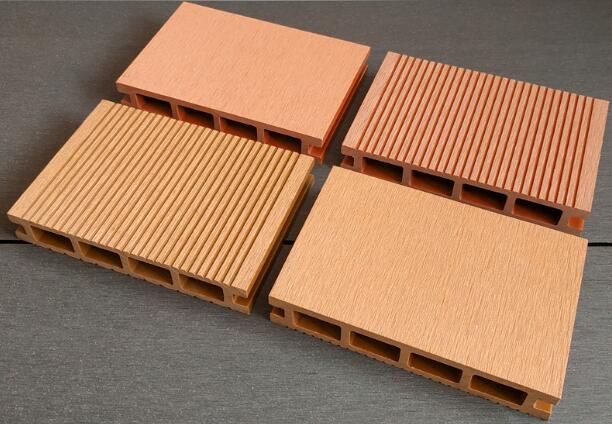 wpc decking hungary which Import from China | composite decking hungary
Price: 15usd/sqm-22usd/sqm
Material:wood + plastic composite
Length:2.2m,4.2M. 5.2m or customized
Price: 16 USD/SQM–25usd/sqm 
Function:waterproof,fireproof,no toxic,moisture proof,anti-UV
Usage:outdoor,gallery,balcony,swimming pool,garden,hotel
Hungary is a land-locked country in central Europe, bordering Romania, Ukraine in the east, Slovenia in the south, Croatia, Serbia in the west, Austria in the west, Slovakia in the north, and the border of 2246 kilometers in length.
The capital of Hungary is Budapest,It's not hard to find that many gardens, parks and swimming pool floors are now replaced with wood-plastic materials.most of the WPC decking were imported from China Suppliers.
In China, wood-plastic floors have been made of thousands of sizes and can be supplied to many countries in Europe.It is possible to make high quality wood plastic products with advanced generation technology and management.In Hungary, several dealers are Selling our products and won a good reputation.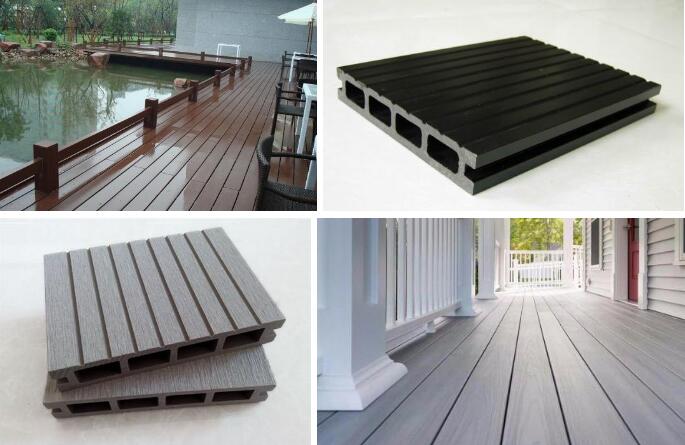 Budapest,Debrecen,Szeged,Miskolc and other Cities in

Hungary,If you look closely, you will find that a lot of floors are now made of wood and plastic composite.
So what are the advantages of wood-plastic composite decking?
The material is very easy to maintain and clean.

The material is resistant to ultra violet light and its colour does not fade easily.

Wood Plastic Composite

 is highly durable and is not affected by rain, snow or peak summer conditions.

The material is slip resistant hence is a very good material when used as deck flooring especially near swimming pools.

WPC decking

 is highly weather resistant. It is available in many colours and textures which add to the beauty of the building.

It is a costly material but is effective in the long run.
WPC boards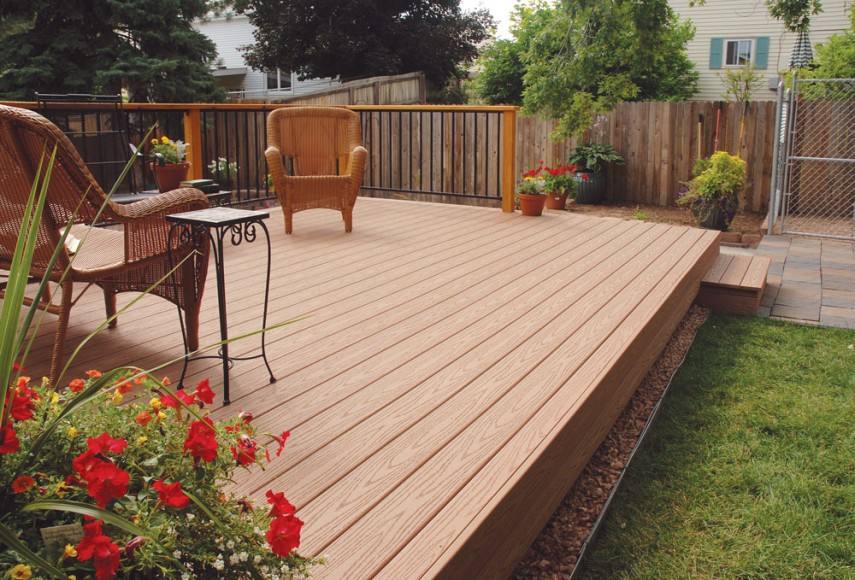 Can the surface of wood-plastic floor be embossed? Some decking surfaces are flat, so this kind of floor can be pressed with wood texturs.The length of the composite decking is not be fixed, It can be 2.2m, 2.9m, 3m, 4m ,5.4m and 5.8m Per PC.The color of the WPC decking depends on the color card of each manufacturer, Hanming Provide 8 Colors for our Customers.
In addition, the wood-plastic floor is also divided into solid and hollow , and the strength of the solid floor will be much higher than that of the hollow composite decking.
Hollow composite decking boards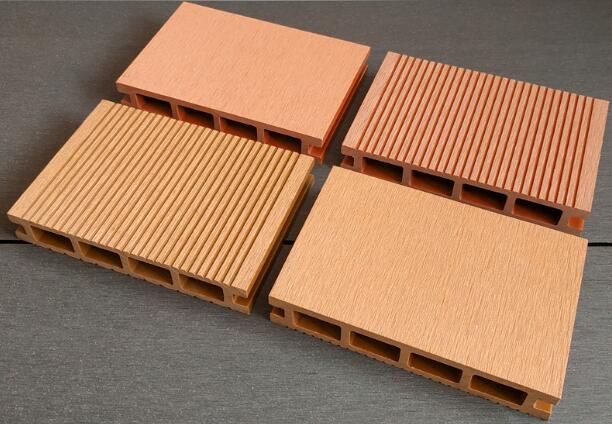 Wood-plastic decking still has many advantages in importing from China.
Many Hungarian customers still prefer to deal with Chinese suppliers. The quality of products manufactured in China is very good, and the service is relatively good.For some time to come, many projects in Hungary will still use wood and plastic products.And having a stable and reliable supplier is particularly important for Hungarian importers.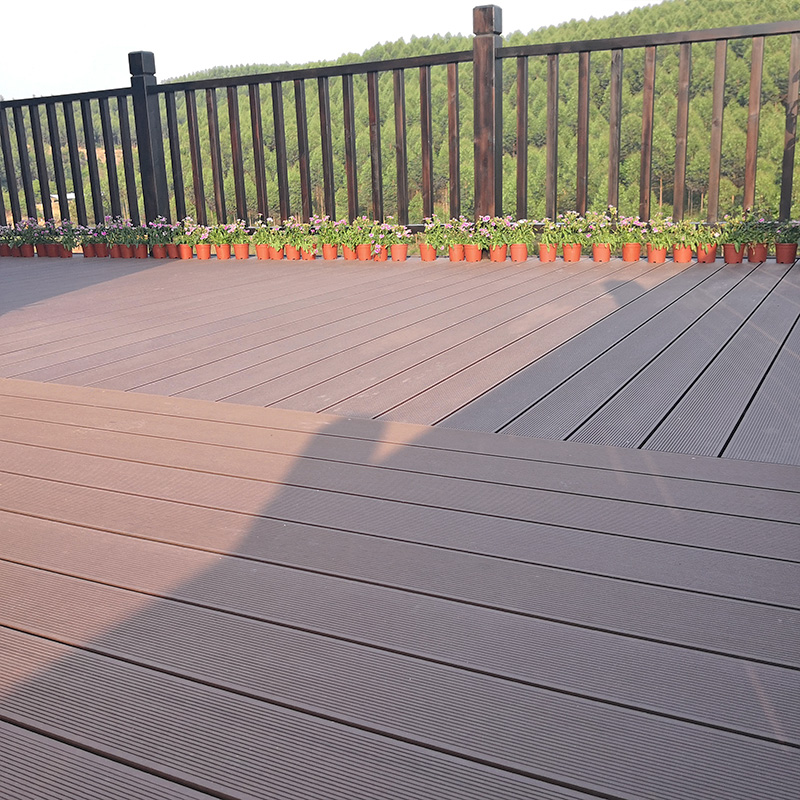 Except wood-plastic decking, we also provide WPC wall cladding, Railing, fencing,Pergola, Pavilion,ETC. and we aslo Provide all accessories for these Items.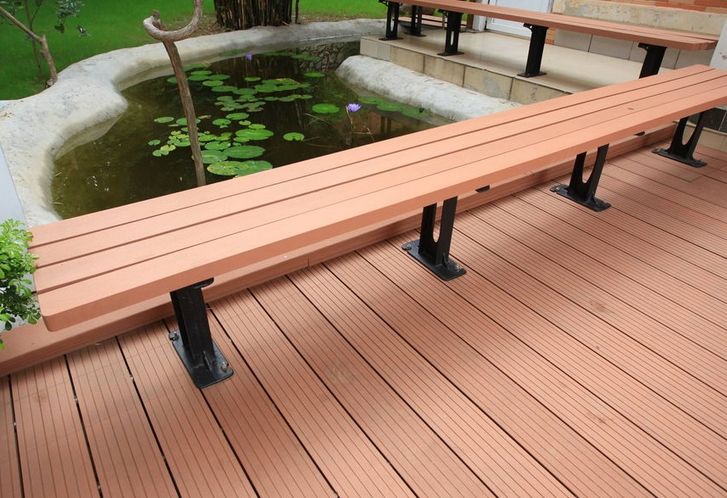 If you are in Hungary, and that wood-plastic product is also selling  and  intend to import from China, then we're a good choice.Send us by email: Nick@hanmingwpc.com