Let's first talk about their process, anticorrosive wood is artificially anticorrosive wood, treated wood has the properties of anticorrosion and insect prevention, WPC board, that is, wood plastic composite, It is a new material formed by mixing waste plant raw materials with polyethylene and other chemical adhesives.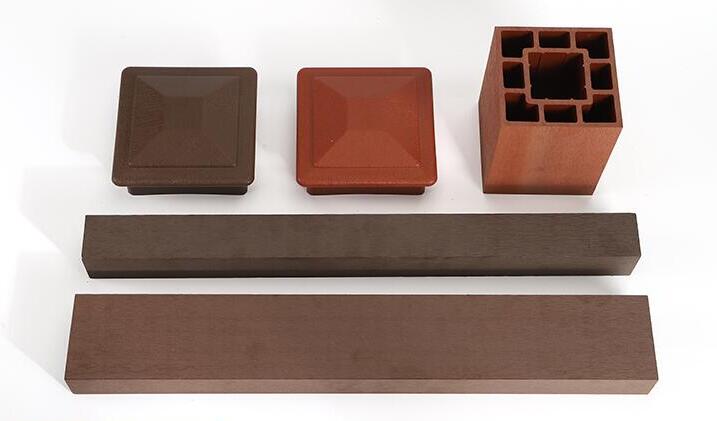 In view of the many friends often asked about the difference between plastic wood and embalmed wood, today  again put out a hot passion to explain the story between plastic wood and embalmed wood again.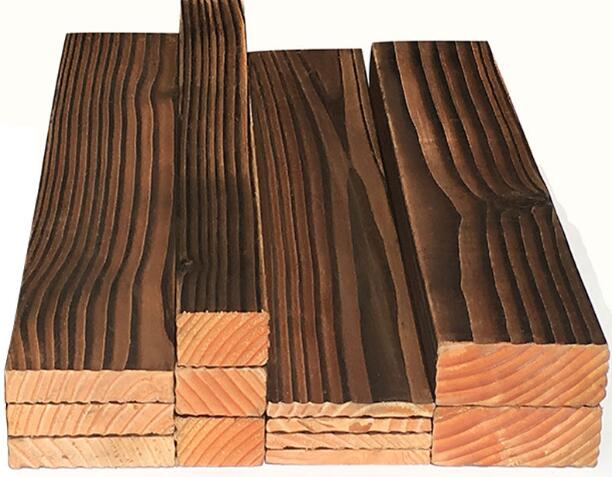 First, the loss of WPC profile is less than that of anticorrosive wood. Under the condition of the same construction area or volume, the loss of plastic wood is less than that of anticorrosive wood, because plastic wood is a profile material, which can be produced according to the actual size of landscape engineering to meet the needs of length, width and thickness. The length of the preservative wood is prescribed dead, usually 2 meters 3 meters and 4 meters.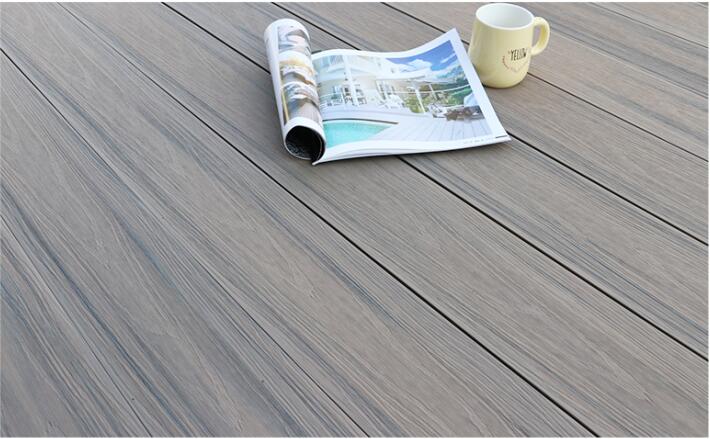 Second, WPC  is the same construction conditions, can be less than more. Let me take an example. For example, in the case of outdoor flooring, anticorrosive wood with 45MM thickness is required in the case of anticorrosive wood, while plastic wood, which only needs 25MM thickness material, is stronger than 45MM anticorrosion wood. In other words, if the use of embalmed wood is 1 cubic meters, then plastic wood only needs about 0.5 cubic meters.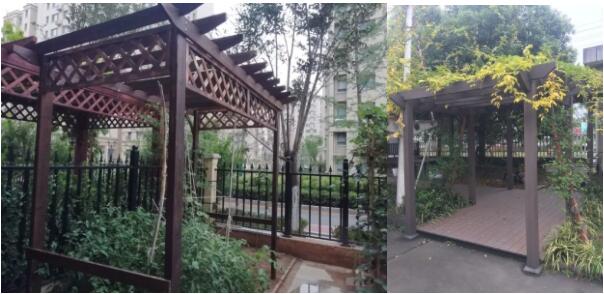 Third, WPC board is a kind of profile, hollow specifications a lot of saving a lot of materials. We all know that aluminum doors and windows can be popularized so quickly, is because it is hollow profile, if solid, then the price is incredibly high. Plastic hollow savings part, although not as high as aluminum alloy, but also more objective. It is well known that hollow not only reduces weight, but also increases strength. Plastic wood can be hollow, but preservative wood is impossible.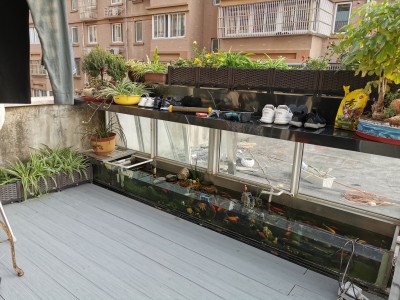 Fourth, composite wood material surface is not need to do paint treatment. General anticorrosive wood construction or construction process to the wood surface paint or paint water-based paint.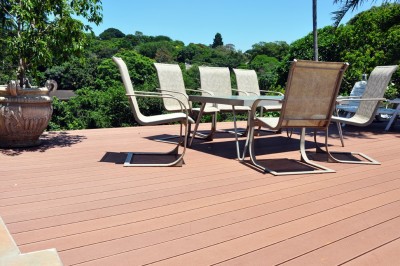 WPC DECK BOARD
Fifth, composite products can be maintenance-free. Preservative wood due to ambient temperature, humidity and solar ultraviolet radiation, generally in one year to do maintenance or paint. In the long run, the maintenance cost of plastic wood is far from anticorrosive wood products.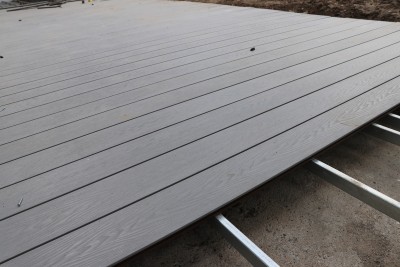 Six, plastic wood life, can generally reach ordinary wood 8 times. International data show that plastic wood can be used for 40 years.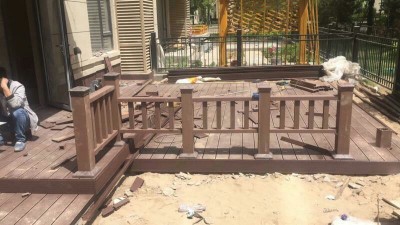 Seventh, when the plastic wood products are updated, the removed wood can be recycled and reused to reduce the consumption of resources, which is in line with the low carbon economy.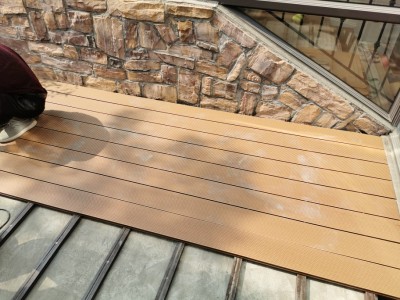 Anticorrosive wood is an imported material for anticorrosive processing, while WPC is a combination of plastics and wood power. By contrast, anticorrosive wood will be relatively expensive, but the two are equivalent in anticorrosion and insect control, but the bearing performance of anticorrosive wood will be better than that of plastic wood. Although the two materials are not much different in grade, with the improvement of people's living standard and decoration taste, the demand for traditional solid wood materials has also increased greatly.
Hanming mainly exports outdoor WPC products. If you are interested in our products, you can send us an email.