Co-extrusion composite decking is made from wood plastic composite core and engineering polymer covering. The covering is like a 360°shield to prevent the core from water, UV, fungus, panting and scratching. By using the shield, our wpc decking can avoid problems like color fading, rot, crack,mold. Moreover, co-extrusion decking has the advantage of scratching-resistance, stain-resistance ,more durable life and more color and wood grain pattern choice.
The protective layer and the core layer are hot-mixed extruded, and the cladding is tight and non-separable.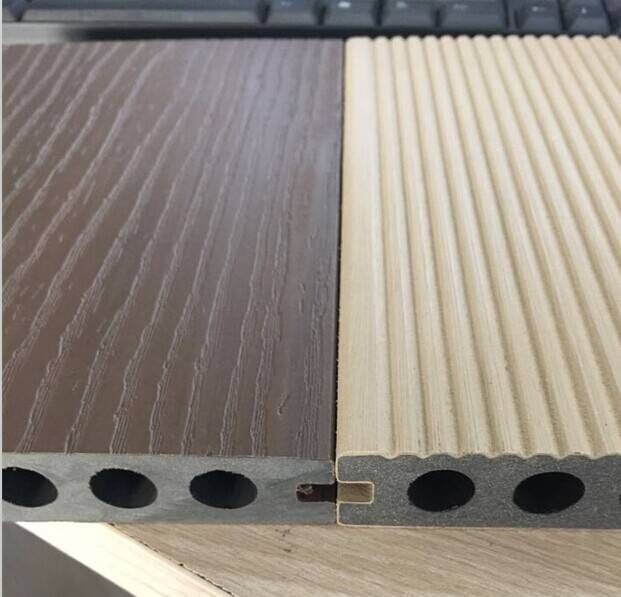 Co-extrusion wpc profile is a new product in recent years. It is aslo called capped composite decking,It is produced by the most advanced extrusion technology in the industry.comparing ordinary wood plastic , Co-extruded wood plastic  has more than a layer of protective layer, more wear-resistant, scratch-resistant, stain-resistant, no cracking, no mildew.
Hanming  co-extrusion composite decking is popular in oversea markets due to it's ultra advantages than first generation decking. Now, we have one style for promotion, the size is 138*23 mm, hollow core. You can see the picture.
WPC  Co-extrusion decking picture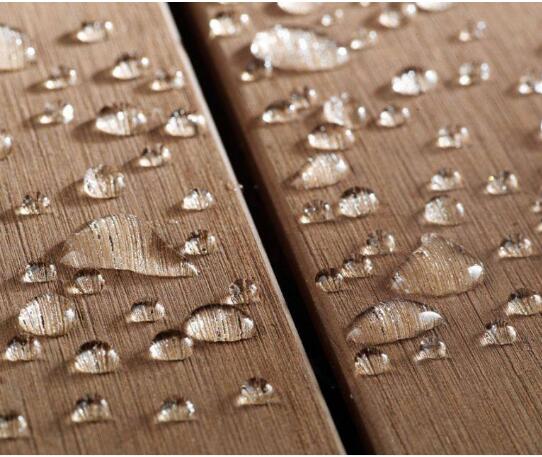 Color fastness is also superior, general plastic wood materials after the installation of 2-3 years or so, there will be a certain fading, in the original color will be deviated, which also makes many owners very headache. Co-extrusion plastic wood to do this, the surface of the color protective layer, the color preservation time extended to about 10 years.
The Prices difference between general wpc decking and co-extrusion decking is not big, Although the price will be a little higher, but many customers are acceptable.Because before cost of raw materials has been reasonably used and calculated before the development of co-extruded decking, it is necessary not only to complete the performance beyond the wpc decking, but also to control the purchase cost to the price of the composite decking.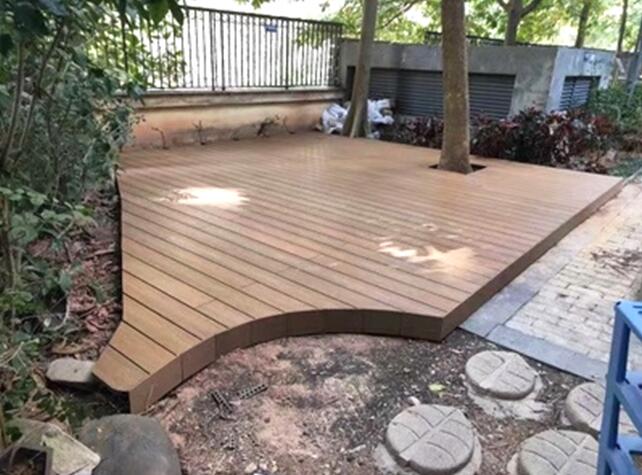 In a word, co-extruded WPC decking is very popular now, not only environmental protection, but also durable, and can be integrated into all kinds of extreme weather, there will be no quality problems.The co-extrusion technique is also widely used for interlocking Composite Decking tiles.This DIY Decking is more aesthetic and of better quality.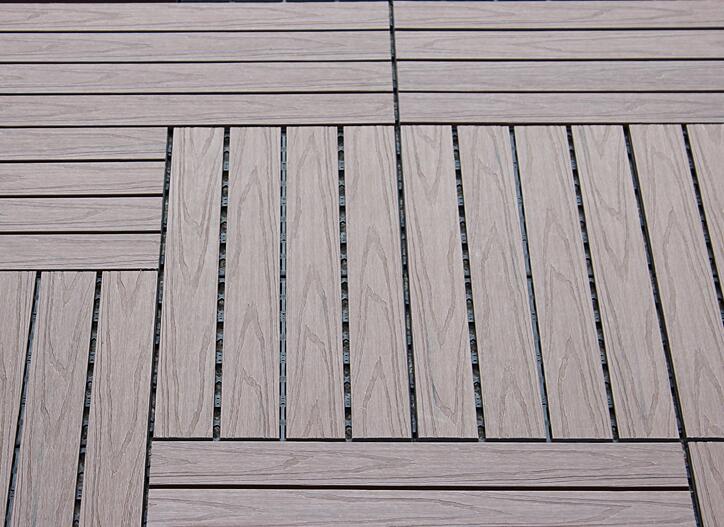 In recent years, more and more European and American markets using co-extrusion wpc products, not only used for traditional high-end doors and Windows,  fence is also used by plastic wood co-extrusion materials, even the low end of the  floor, exterior cladding  also more and more use composite co-extrusion material.At present, the total volume of wpc co-extrusion products has exceeded 30%, so I guess,  co-extrusion composite materials will become the mainstream trend of plastic wood products in future.
Co-extruded WPC board  is low carbon, environmental protection and zero formaldehyde.It is Widely used in parks, squares,  courtyard, balcony,road, platform, terrace,and other Places.the lifetime of co-extruded WPC decking can reach more than 20years.
 If you are interested in our WPC co-extrusion decking ,you can ask the samples from us.
Pls send the mail to Nick@hanmingwpc.com
Changxing hanming Technology Co.,LTD  in China
Feb 22.2017 Published  The author: Wendy