BPC outdoor decking from high quality Manufacturer|BPC flooring |BPC composite decking
Type: BPC outdoor decking

Price: 16-22usd/sqm

Place of Origin: Zhejiang, China (Mainland)

Brand Name: Hanming WPC/BPC decking

Model Number: Hollow and Solid

Technics: Wood-Plastic Composite Flooring

Color: Red,coffee,yellow,grey,black,Brown

Certificates: SGS,CE,ISO,FSC

Surface: Sanding

Usage: Engineer Project

Material: Wood + HDPE +Additives

Product name: BPC decking
BPC outdoor decking from high quality Manufacturer/BPC flooring /BPC composite decking
WPC China, BPC outdoor  Decking, Wood Composite Decking, China, Manufacturer, China supplier of wpc, BPC composite decking,BPC composite decking, wpc fencing, bamboo plastic composite decking , wood plastic composite, plastic wood, wpc boards,wpc siding, wpc pergola, wpc railing, Interlocking decking tile, bpc tile, wpc diy tile, polymer wood composite, wood polymer decking.
If you are searching for WPC material manufacturers or BPC  composite outdoor decking products factories, We provide China's best WPC floor profiles for customers all over the world.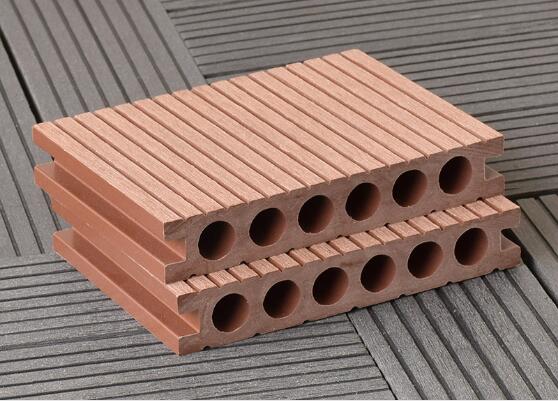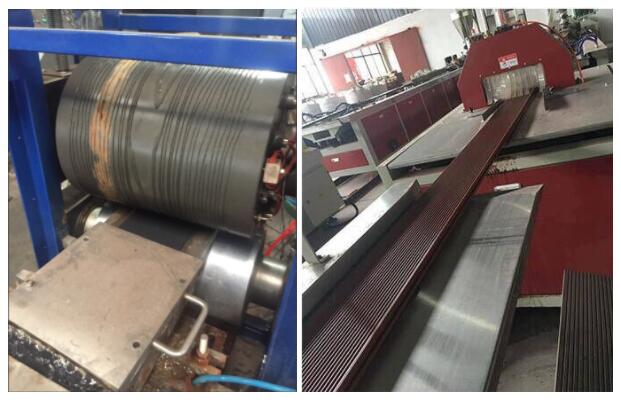 BPC outdoor decking machine
China is rich in bamboo resources. Bamboo species and bamboo forest area account for about 1 / 4 of the world, and the bamboo output accounts for about 1 / 3 of the world, ranking first in the world. In the processing and utilization of bamboo resources, China is in the leading position in the world, and the proportion of bamboo industrial utilization is also increasing year by year.However, the bamboo has the disadvantages of uneven tissue structure and easy to produce moth and mildew.
Bamboo plastic composite material ( abbreviated BPC) is bamboo sawdust, bamboo chips, bamboo fiber as the main raw material,Mix with a certain proportion of plastic base material,and add some additives in the materials.It is A new type of material with reversible cycle after special process.
BPC Outdoor decking Picture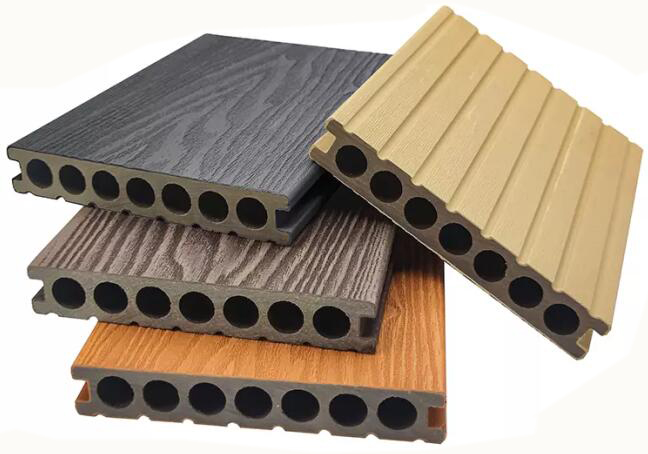 BPC outdoor decking
| | |
| --- | --- |
| Size | 135*25mm Hollow BPC outdoor decking |
| Usage | Outdoor |
| Raw Material | 55% Bamboo Power+35%HDPE+10%Chemical additives |
| Color | Brown, Black,Coffee,Gray,Natural |
| Surface | Tongue & Grooved, Smooth,Brushing,Sanding,Embossing |
| Technique | Extrusion Molding |
Bamboo plastic floor not only maintains the texture of bamboo floor and the gentle effect on contact, but also provides excellent waterproof, moisture-proof, mildew prevention, termite prevention, and warping excellent performance. Bamboo plastic floor is very good in outdoor use,it can be well used in bathroom, bathroom, swimming pool, sauna and other places.
Color options of BPC Deck flooring: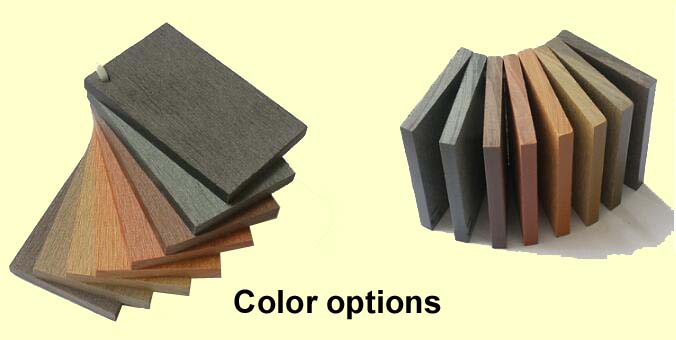 BPC floor Under the premise of beautiful environment, BPC floor arranges the facilities and places that meet various functional requirements, and it provides a beautiful space for rest and communication.No matter the color, pattern, texture can create a romantic architectural atmosphere according to individual needs.it can also be added an appropriate amount of functional materials to the raw material, so that bamboo and plastic have certain special functions, such as fire prevention and other special functions.
FOB SHANGHAI PRICE: 18.00 USD/SQM–21USD/SQM
PRICE DEPENDS ON YOUR QUANTITY.Tell us your demand.
If you are interested in our BPC outdoor decking or wall cladding , pls send inquiry to us.
or mail to Nick@hanmingwpc.com 
by the way, we can express u the free samples by DHL,if need .