WPC joist or WPC keel for WPC outdoor decking from Changxing hanming Technology Co.,LTD
FOB shanghai Price:0.85-2.0usd/m
Brand: Hanming WPC in China
surface treatment:sanded, brushed, wood grain, groove
Advantages:Use of waste and recycled materials
Used for such as boardwalks , docks,Parks,Swimming pool and Gardens.Our WPC decking and others are slip resistant.
The raw material of the decking and others: 55% bamboo powder, 35% HDPE, 10% additive
Wpc Keel, Wpc Keel Suppliers and Manufacturers  from China
WPC joist is acid-alkali resistant, corrosion-resistant, worm-proof, moisture-proof, anti-ultraviolet, anti-deformation, not easy to crack, and can be used in various complex indoor and outdoor environment.
The fixation of wood plastic keel is to use expansion pipe to fix the wood plastic keel directly above the ground.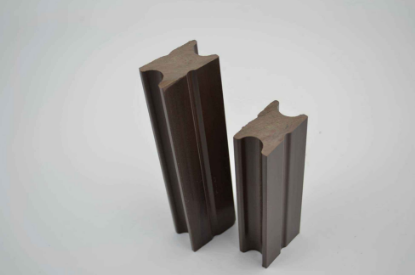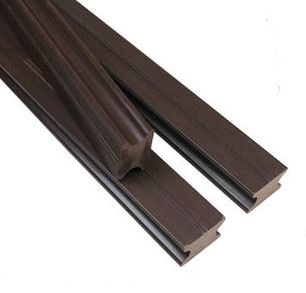 wpc joist–40X25mm Solid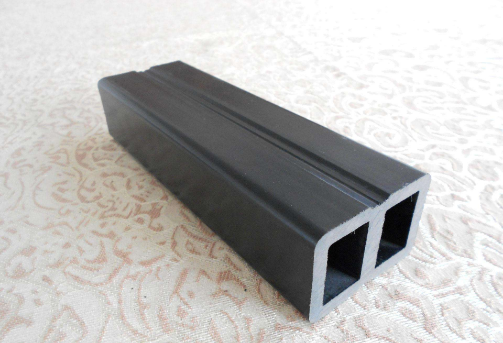 wpc keel—40x30mm Hollow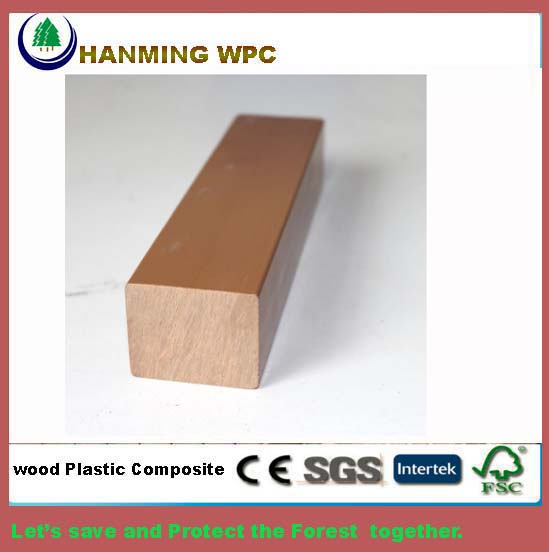 50x30mm Solid WPC joist
wpc keel Installation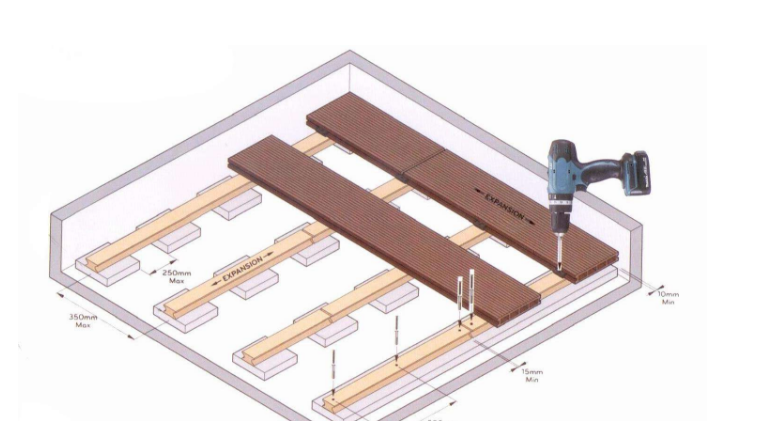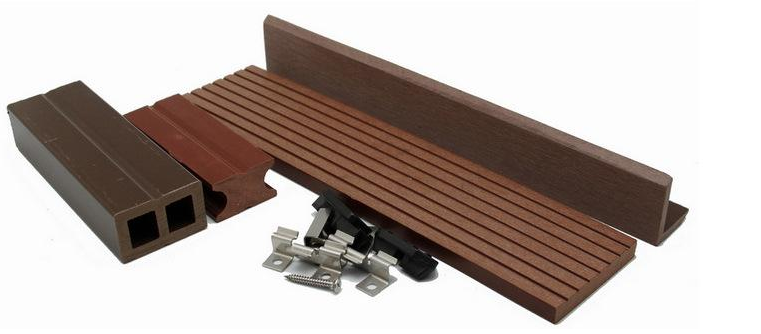 1. Made of recycled plastic (HDPE) and wood or bamboo powder, plus non-hazardous chemical additives such as anti-UV agent, light stabilizer, lurbicant, culping agent and etc.
2. Eco friendly to nature
3. Waterproof, fire retardant, UV resistant, Anti-slip, maintenance free, long life span
4. Profiles adjustable, lengths adjustable, colors adjustable, surface treatment adjustable
5. Easy intallation and cost efficiency

When installing wood-plastic keels, the distance between keels is generally in 25-40CM.
Wood-plastic keels and composite Lumber are installed together to form a deck.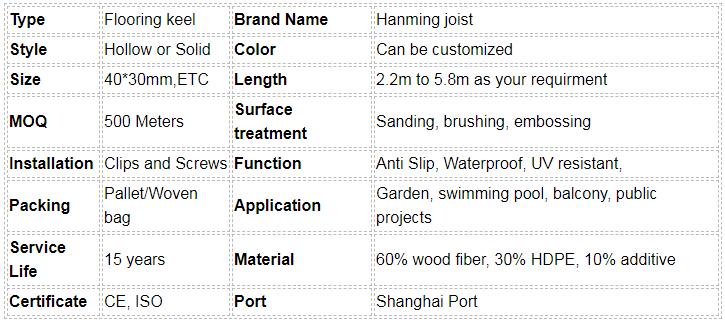 Of course, in Australia or the United Kingdom and so on, many customers will also choose local wood or Steel Tube as keel of Composite wood.
How to fix the wood plastic keel on the Ground ?
When installing keel,The distance between keels depends on  the thickness of WPC decking,When the thickness of decking is less than 25mm and it is hollow item,The spacing between the keels shall not exceed 250mm.In addition, the maximum keel spacing shall not exceed 400mm.
When installing WPC  keel, need to make concrete ground level off.When the ground is found uneven,Just make the ground level up to a certain standard,The preliminary treatment of the ground is very important.Because when laying decking, the specification of keel  is consistent, if the ground does not make level, when laying WPC decking, can cause decking uneven or the phenomenon with different keel heights.
If The thickness of concrete is not less than 8mm, then, we can use  expansion screws directly to fix the wpc keel to the concrete ground.
How do we install a keel on a ground that is all earth,We can first dig holes in the ground to embed the concrete or galvanized pipe columns,The specification of galvanized pipes for columns shall be no less than 60*60mm,Pipe wall thickness not less than 2mm,The span between the columns should be controlled within 1800mm;After the column is embedded, the galvanized pipe keel shall be welded on the column. The specification is recommended to be above 40*60mm.