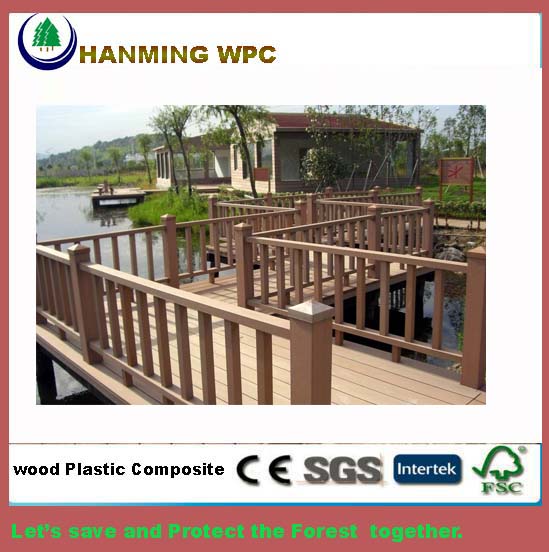 Durable and popular WPC Railing with high quality |WPC Railing|WPC Handrail
FOB Shanghai Price: 35usd/m-45USD/M
Brand: Hanming WPC
Surface treatment:sanded, brushed, wood grain, groove
Advantages:Use of waste and recycled materials
Used for such as boardwalks , docks,Parks,Swimming pool and Gardens.Our WPC Railing and others are slip resistant.
The raw material of the decking and others: 55% bamboo powder, 35% HDPE, 10% additive.
Wood-plastic WPC Railing  is a new type of composite material that has flourished in recent years at home and abroad. It is produced by extruder.
 Wpc Balcony Railing, Wholesale Various High Quality Wpc Balcony Railing.
wpc guardrail & WPC handrail  Durable and popular WPC Railing 
Wpc stair railing, Railing colors have many options.we Provide some different Styles of the railing.u don't need buy from Trex railing, home depot, from us, u can get cheap railing.
If your Balcony,Terrace,or Park & Garden project need the evolutions railing,It is better to choose wood plastic composite materials.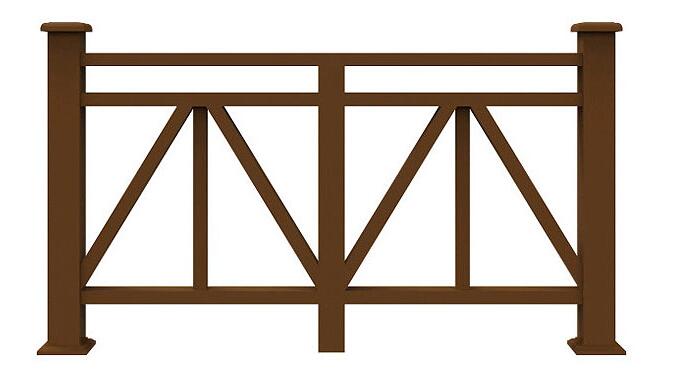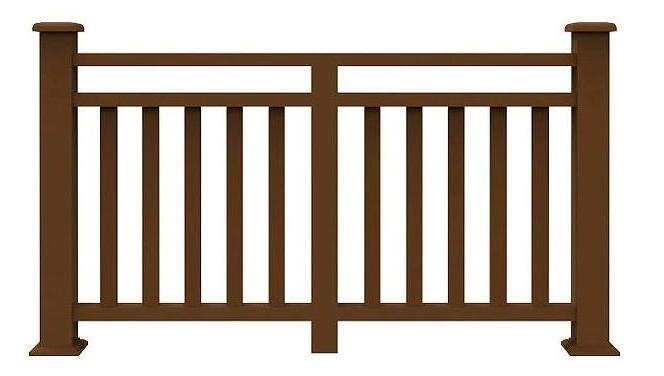 Durable Railing need  place embedded iron under posts, fix the embedded iron on the ground with expansion screws, and then put the posts on the embedded iron, this step is very important for Railing with good quality.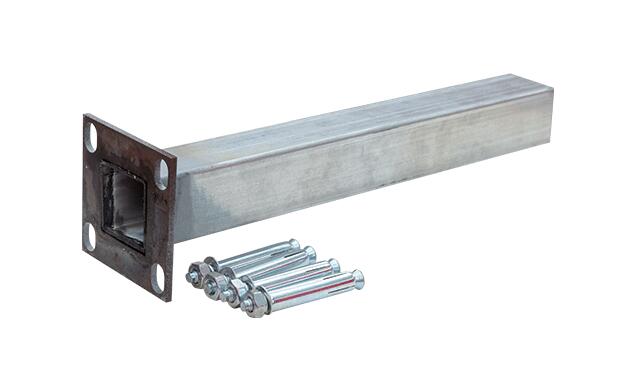 Wood plastic composite Materials for Railing 
1.having a natural wood texture.
2.Installation is simple with low cost.
3.waterproofing, moisture-proofing, pests-proofing
4.impact resistance, wear resistance and no distorting
5.suitable from -40°C  to 60 °C  
6.without paint, without glue, low maintenance costs
7.UV-proofing,color stability
8.100%recyclable, saving wood resources, Eco friendly
9.Manufacture direct sales
10.WPC Railing is better and more stable in sizes than natural wood product, no crackle, no bending, no wood knots and twill.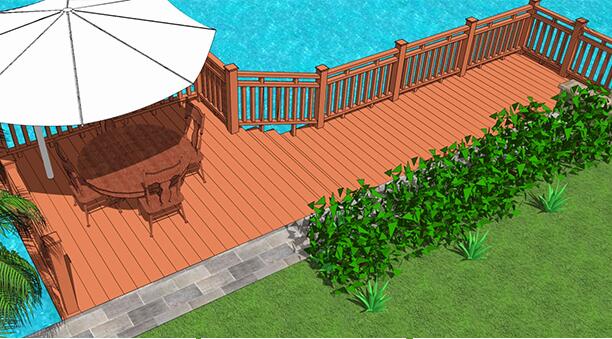 low cost, eco-friendly ,fashion ,no maintenance  WPC Railing
WPC Railing is made of wood fiber/wood flour and thermoplastic(s) (includes PE, PP, PVC etc.).
Outdoor garden wpc fence handrail—-Anti-slip garden decorative wpc handrail
Materials of WPC Railing/ WPC Handrail:
* 30% HDPE (Grace A Recycled HDPE)
* 60% Wood Fiber (Professionally treated dry wood fiber)
* 10% Chemical additives (Including Anti-UV Agent, Anti-oxidation agent, stabilizers,
colorants, Anti-fungus agent, coupling agent, reinforcing agent, lubricant, etc.)
Where can the wood – plastic Composite Railing be used?
The wood-plastic Railing can be used in a variety of places. For example: industrial Railing (e.g. factory fence, commercial fence), agricultural Railing(e.g. field fence, animal husbandry fence), civil Railing (e.g. building top fence, fence wall, etc.), public Railing (e.g. road fence), etc.
WPC outdoor Railing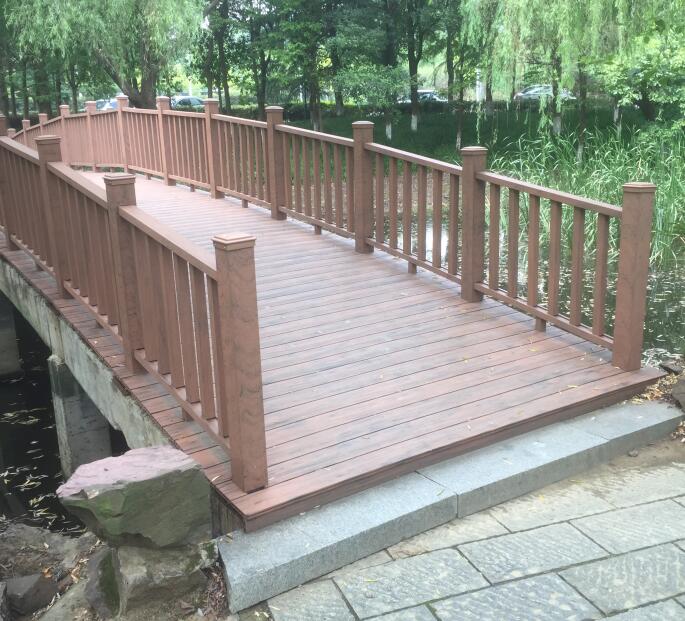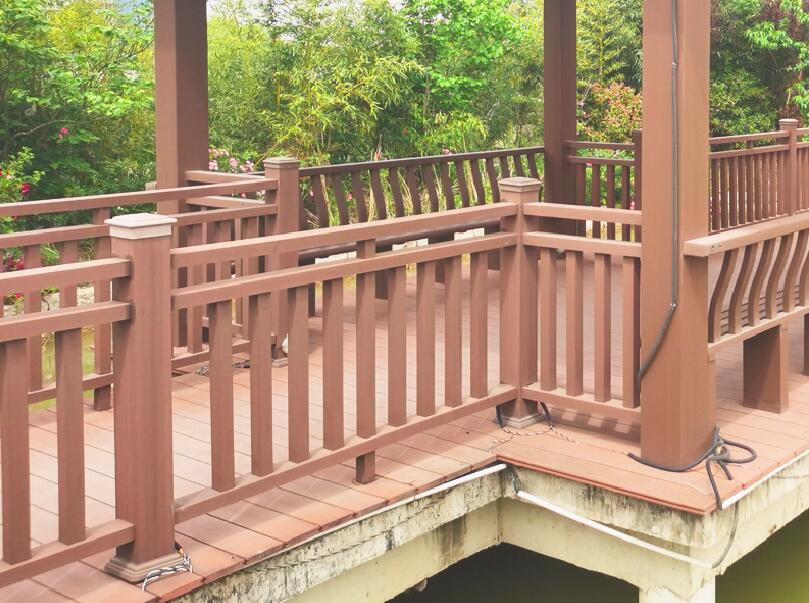 Anti-UV Composite WPC Railing Design Feature:
WPC as a new type of environmentally friendly composite materials, with high strength,impact resistance,non-deformation,waterproof, anti-corrosion,anti-moth,anti-virus effect .
Physical Feature
Noise insulation, fire-retardant, processing obviously superior to a timber and plastic products,in order to hardwood standard modular design,light and easy to transport.
Envionmental Feature
No radiation, no formaldehyde and other volatile products,recyclable,green environmental protection.
Appearance Feature
With a natureal wood appearance ,texture. Better dimensional stability than wood, no wood knots,the product can be made into a variety of colors, the surface without secondary leaching paint.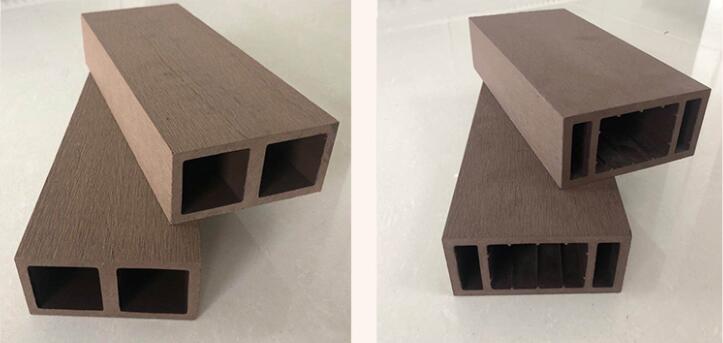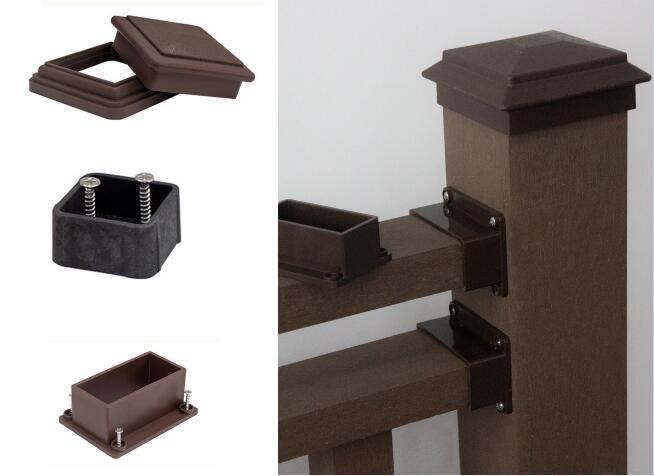 1. What Are The Main Advantages Of WPC products?
A: 1) First of all, the wood plastic materials are 100% recyclable;
     2) it is long-lasting, stable for the outdoor conditions, like sun exposure, rain, temperature ariations etc;
    3) it requires low maintenance; etc.
B: Will WPC decking and railing fade in color?
Most materials exposed to UV and other weathering effects will fade.WPC decking and railing solutions are blended with high quality raw material and UV-inhibiting pigments to minimize fade and produce products consistent in color. All products will fade evenly.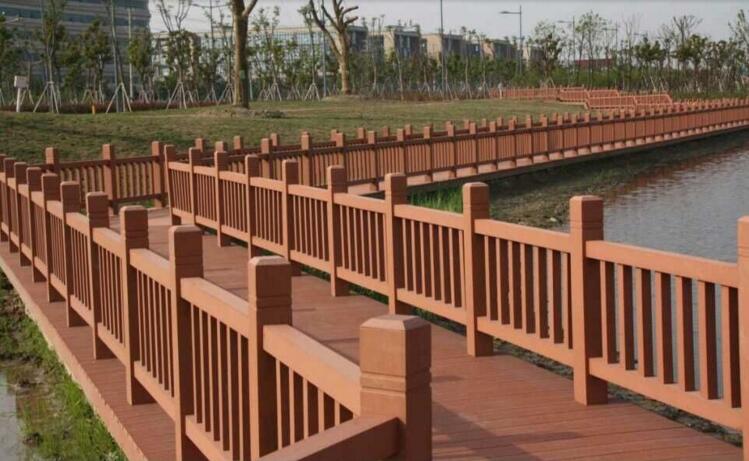 1.we can do the designs according to the customer's requirement
2.we can open customer's 'own mould as per their requirement
3.we can offer you the high quality & reasonable price
4.we can offer your a good after-sell service
5.we have strong professional design team
6. promptly delivery. small order is welcome.
About us:
Since founded in 2008, Hanming  is growing very fast with annual growth of 40%, in 2011 we have become one of the leading WPC product  companies in China. Our customers are from more than 30 countries in the world, and more and more find us and request to start a cooperation. Hanming  has made most of the kinds in WPC, we can Supply  different  outdoor flooring,wall Panel,Fence,Railing,Pergola,DIY flooring,Bench ,etc.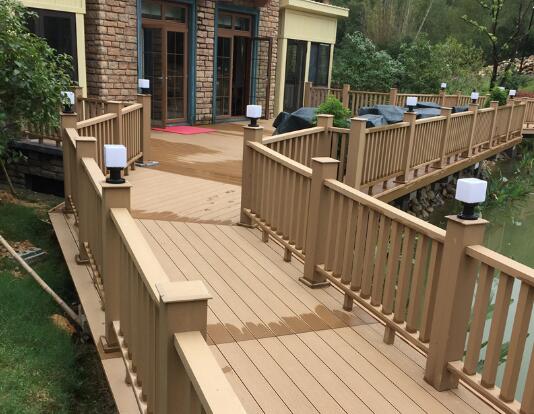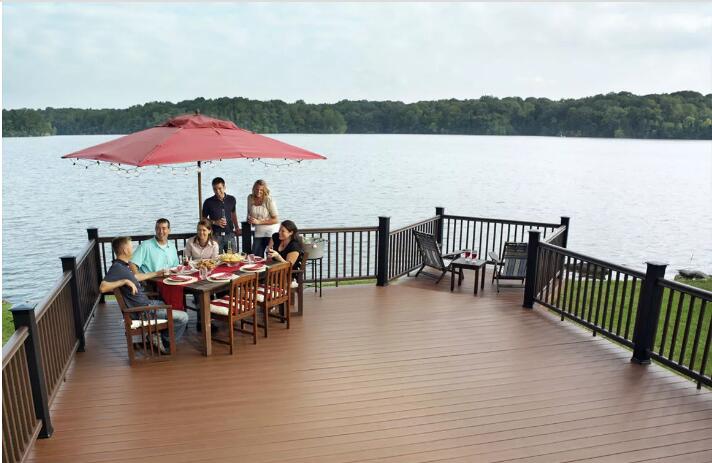 if you are interested in our WPC Railing, pls contact with us by Admin@hanmingwpc.com