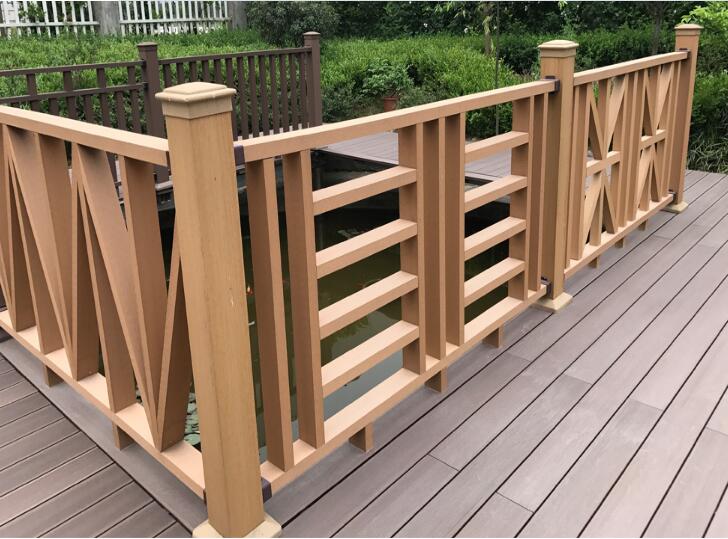 China Plastic wood WPC guardrail Manufacturer with High quality
Price: 35usd/PC
Surface treatment:sanded, brushed, wood grain, groove
Advantages:Use of waste and recycled materials
Used for such as boardwalks , docks,Parks,Swimming pool and Gardens.Our WPC Railing and others are slip resistant.
The raw material of the decking and others: 55% bamboo powder, 35% HDPE, 10% additive.
How to install WPC Railing
Compared with concrete and solid wood Railing, plastic wood guardrail seem to have become a trend. Because of the need of green mountains and rivers, WPC substitute wood will be more and more extensive.
Advantages of plastic Wood  railing
(1) Waterproof and moisture-proof. It can solve the problem that wood products are easy to rot and dilate and deform after moisture absorption in wet and multi-water environment, and can be used in the environment where traditional wood products can not be used.
(2) preventing insects and termites, effectively eliminating insect harassment and prolonging service life.
(3) there are many colors to choose from. It has natural wood texture and texture, and can customize the color according to its own personality.
(4) the plasticity is strong, can realize the personalization modelling very simply, fully manifests the individuality style.
(5) High environmental protection, no pollution, no pollution and recycling. The product contains no benzene and formaldehyde content is 0.2, which is lower than EO grade standard. It is the European environmental protection standard. It can save the use of wood greatly, and is suitable for sustainable development and benefits the society.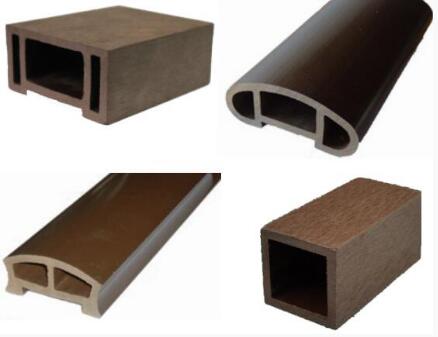 Composition of WPC Railing
How to install Plastic wood guardrail ?
1:Preparation for installation of plastic wood barrier
Before the whole project, the length, height, spacing and materials of the guardrails should be determined according to the requirements of the project.2 tools required for installation: the general installation of plastic-wood guardrails requires plastic-wood columns, pillars, caps, pillars, handrails, square-wood embedded expansion bolts, and U-or l-type connectors & screws.3The embedded parts shall be fixed on the cement surface with expansion bolts before installation.Then the plastic wood post is fixed on the embedded part. And then install the column feet and cap on the plastic wood post. Finally, the U or L connector is fixed on the plastic wood post with screws.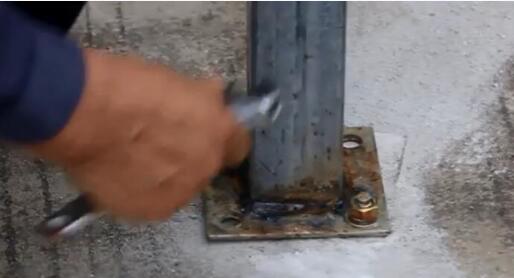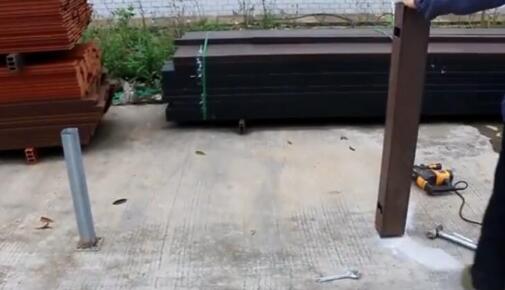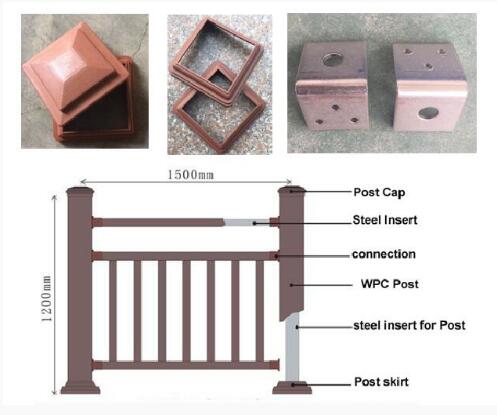 WPC Railing from China 
4: After the plastic wood upright post is installed, fix the handrails and square WPC board on it with screws.After this step is completed, the general shape will come out, and the installation is almost half completed.
Plastic wood fence or Railin g has been commonly seen in various park landscape, plastic wood Railing not only advantages more, especially easy to maintain than other guardrails better maintenance.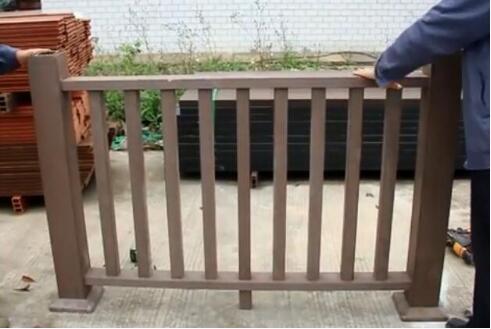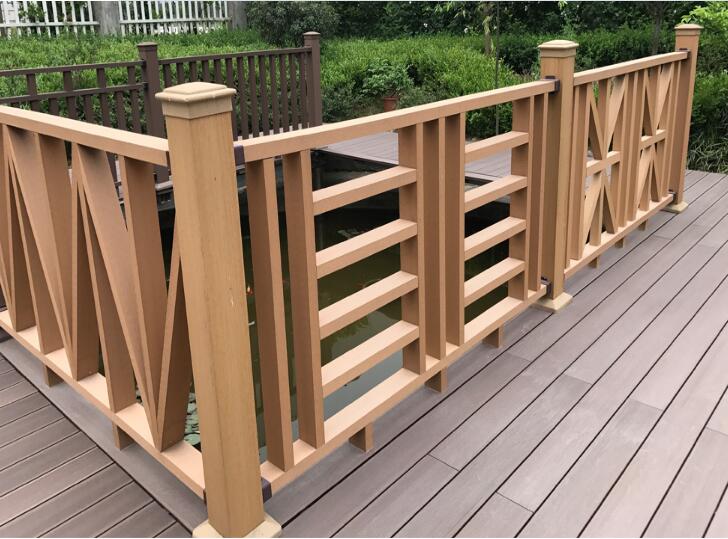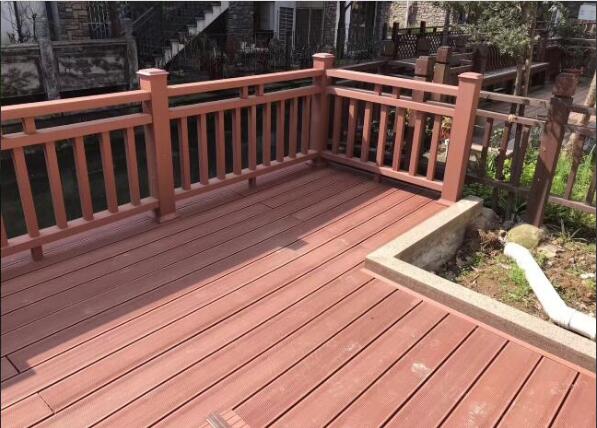 Projects of WPC Railing
If you are interested in WPC Railing from China, welcome send email to Nick@hanmingwpc.com