1. Composición: energía de madera/de bambú del 60%, gradiente del 35% UN HDPE, añadido del 5%
2. Length: Acordar los requisitos de cliente
3.Colores opcionales: Cedro/Brown/madera/sándalo/café de cobre/gris gris/oscuro
4. Superficie: Alise/grabación en relieve/que enarena
5. Características y ventajas:
Estabilidad dimensional, ahorros de largo plazo
Buena resistencia al agua, parásito, humedad
Mirada y sensación naturales de madera
Fácilmente instalación y mantenimiento bajo,
Alto resistente a los choques, resistencia a descomponerse y grieta,
Favorable al medio ambiente, el 100% reciclable,
No-pintura, resistente a prueba de mal tiempo, ignífugo, ULTRAVIOLETA
Evite inspección y la cuarentena de la materia de la importación y de exportación
Eficacia económica
¿Por qué Changxing Hanming Technology Co.,LTD ?
Nuestro wpc de tiene el CE, ROHS, ASTM, ISO9001, ISO14001, Intertek, el etc
1.We hacen uso de los plásticos de madera y reciclados inútiles, así reducen la demanda de la madera natural y renuevan los ciclos vitales de plásticos gastados;
la aduana-longitud de 2.HOH Ecotech reduce al mínimo despilfarro, hace le más coste eficiente;
3.Highquality, fuerza de alta resistencia y no acorta ni astilla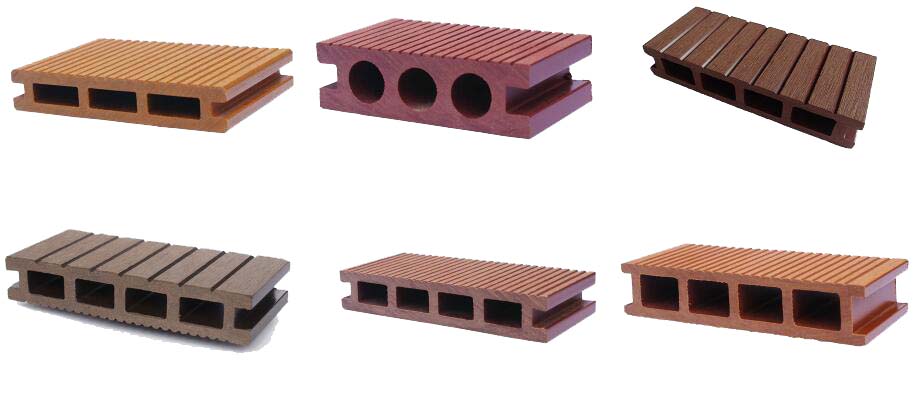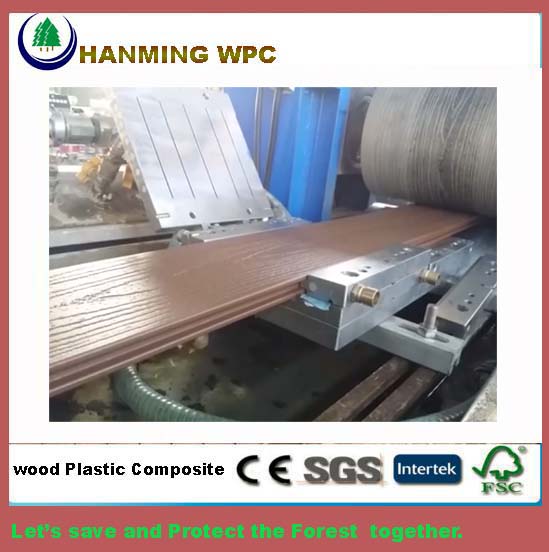 Wood plastic decking is widely used in botanical garden landscape, the external decoration,Park floor,  pavilions and other venues, Decorative aesthetic effect is not inferior to other materials of the floor, and is a new type of high-tech environmental protection material, wood plastic floor brand product has many incomparable advantage over traditional floor, is the perfect choice for home decoration.
VENTAJAS DE LA FRONTERA WPC Means the advantages of wpc decking in English.
What advantages does wood plastic decking(WPC) have?
1. Rich color, excellent plasticity, able to customize personalized patterns and shapes according to each person's needs.
2, waterproof and moistureproof, even in a humid environment can be used, there is no need to worry about it damp or decay.
3, insect control, can effectively extend the service life of the floor.
4, good environmental protection, no benzene substances, formaldehyde content is low, can also be recycled.
5, high fire rating, even in the event of fire will not release harmful gases.
6, easy to install, because it does not require a particularly complex process, so the corresponding installation costs are very low.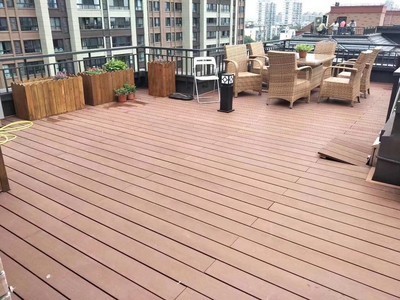 WPC decking is made from a wood composite product, which is then chemically treated with UV inhibitors in order to keep the wood fibers intact.wood grain wpc decking It contains high-density polyethylene (HDPE) pigments, hardwood fibers and a UV curing method. The product has many advantages over other types of decking, such as its ability to withstand outdoor elements, such as moisture, salt spray and wind, to name a few. As you will see from the following list, there are some benefits that are commonly associated with this product.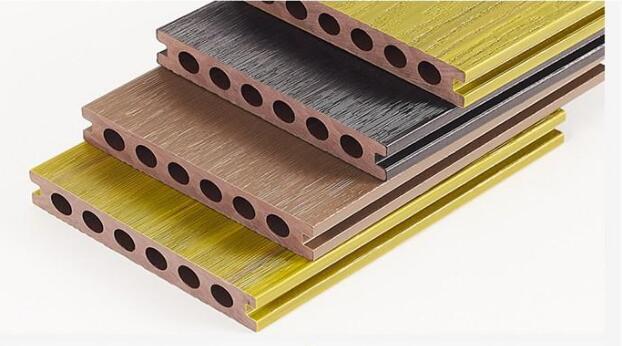 Contact : Nick@hanmingwpc.com
Published on: Jun 12, 2017 21:22