Panama (Spanish: La Republica DE Panama;(The Republic of Panama).The southernmost country in Central America, with a total area of 75,517 square kilometers, panama City is the capital.
Panamá,Colón,La Chorrera,Santiago,Changuinola,Penonomé citys,These are some of the major cities in panama,At present, many places in the construction of the city used wood  plastic materials.In the construction of the city, more and more WPC materials are used in balconies, garden floors, swimming pools, parks and other places.
Hanming is a Manufacturer of outdoor WPC decking, wpc wall cladding, Composite Fenceing, WPC Railing,etc in China.we export wood plastic composite materials to Panama.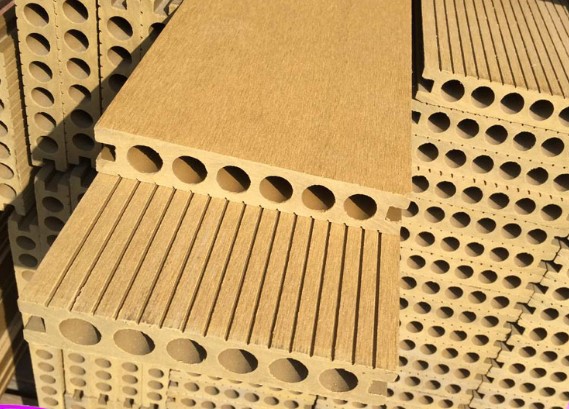 Product Name

Wood Plastic Composite Decking in Panama

Raw Material

35% HDPE+ 55% Wood fiber+ 10% Additives

Size

150x25mm, 140x25mm, 135x25mm, 146x24mm, 150x21mm…

Color

black/ dark oak/ dark grey/ stone grey/ light grey/ chocolate/ teak/ brownish red/original wood

Sureface Treatment

sanded, grooves, wood grain 

Length

2.2m, 2.9m, 3m, 4m and any customized length

Certificate

CE, ISO, SGS, Intertek

Main Feature

Waterproof, 

Easy to install, clean and low maintenance

Weather resistant, from minus 40 to 60 centigrade degree
wood composite plastic decking board Panama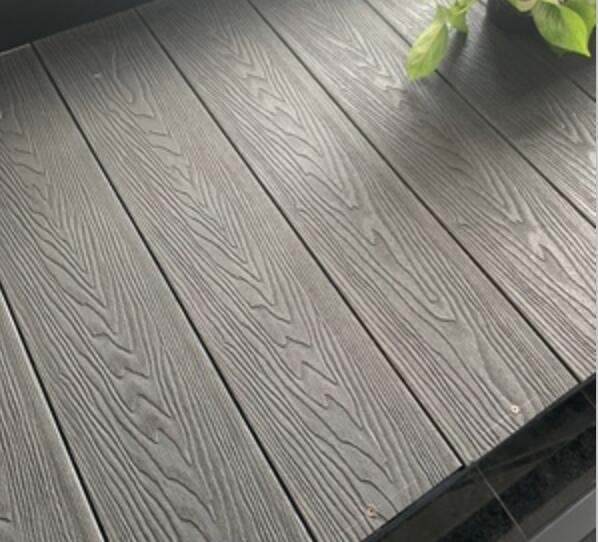 There are virtually no Panamanian manufacturers of composite Decking products, and dealers generally buy composite Decking products from China.Flooring importers in Panama usually come to us through Google or building materials shows,We give them a better price to sell.But Panamanian customers speak mostly Spanish, and sometimes it's difficult to communicate when buying wood plastic materials.For outdoor materials, many customers there have started to use wood plastic.
WPC is the abbreviations of Wood Plastic Composite. WPC board is a mixture of reclaimed wood, recycle plastic and a small amount of adhesive. Now it becomes an ideal building material for residential and commercial use. Combines the advantage of different materials,Hanming's WPC boards are more sturdy and durable than real wood, but also possesses a similar appearance of the real wood. With our unique installation method, there are no nails or screws on the floor surface, it's more secure and convenient for cleaning and maintenance.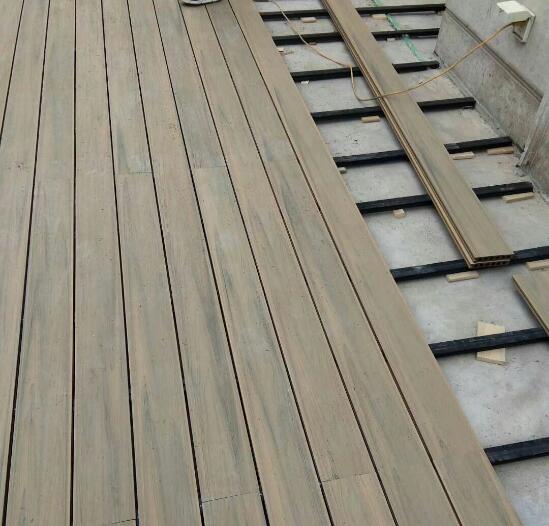 WPC board has the following advantages:
* Less maintenance. Compared with real wood, is more simple, no need for dyeing or painting. Usually clean with soapy water and a soft brush.
* Long service life. Waterproof, will not attract ants and decay, not easy bending deformation.
* Stay beautiful. Our WPC board remains as new in many years, only the color becomes slightly lighter in the earlier 3 or 6 months, they will be very stable, no color fading anymore.
* Environmental friendly. 90% of our raw material is recycled, reduce resource waste and environmental pollution.
* Strong applicability. Cutting or drilling. Applies to patios, pools, hotels, gardens and various places.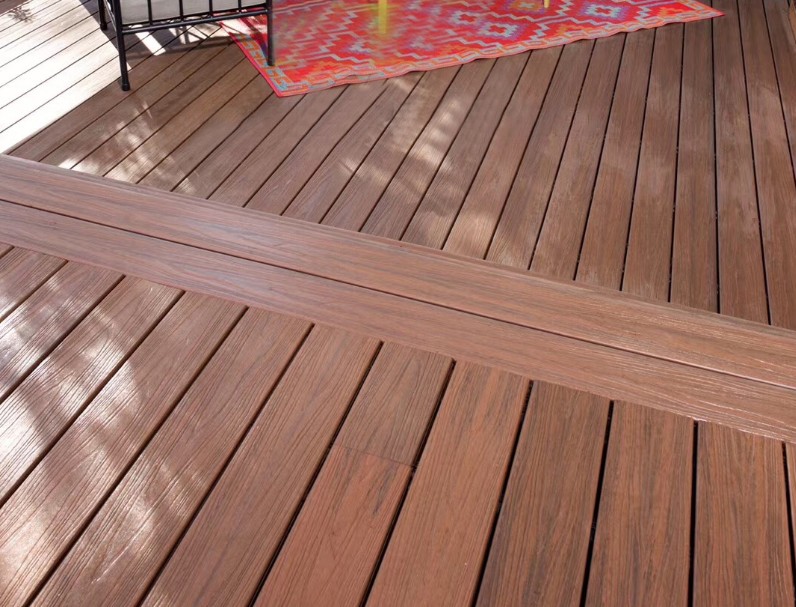 There are many colors to choose from for wood-plastic materials, and each manufacturer may have a slightly different color. in the cities of Panama,People like chocolate,Yellow, orange color better.
 Panama, the southernmost country in Central America.The Panama Canal is located in the center of the Country of Panama, connecting the Atlantic Ocean and the Pacific Ocean, known as the "bridge of the world", has an important strategic position.Panama has experienced a rapid development period, to make it into the economies of scale on international and regional, is a collection of modern international trade center, logistics, finance, technology and communication services in a region, panama's economy is one of the more stable countries in the central American countries, the economic depend mainly on the financial sector, tourism and logistics industry.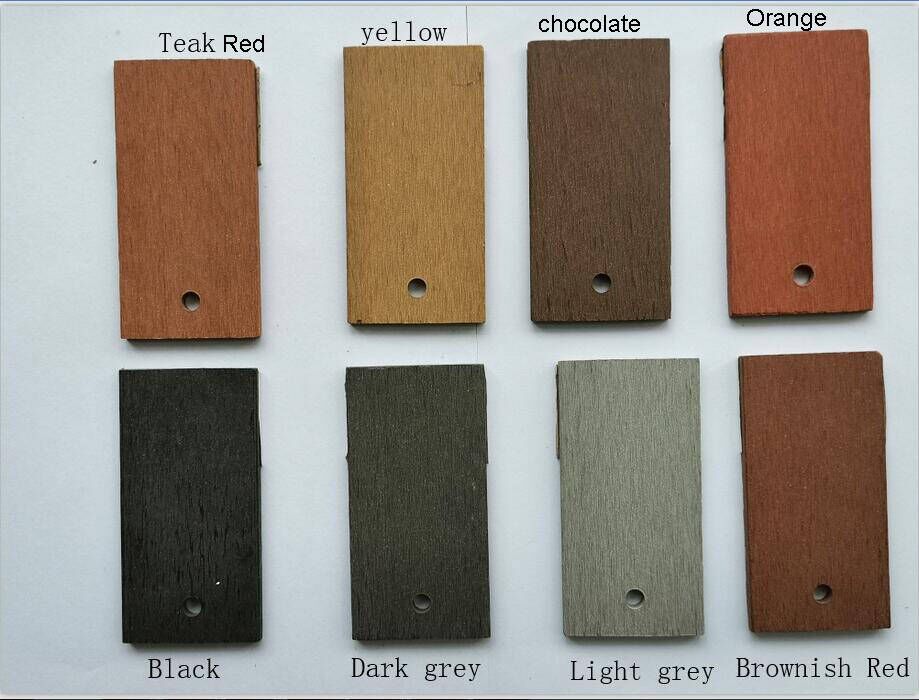 The Capac Expo Habitat is organized by the Panamanian Chamber of Construction (Capac),We sometimes attend the exhibition.
As one of the most experienced WPC board manufacturing company in China,Hanming's products are exported to Europe, the Americas, Australia etc all over the world. Our company invested a lot of energy in product development for years and will persevere. The unique mix-color technique makes our products look much closer to natural real wood. Provide rich color, surface treatment, and sizes for your choice.
Our email address is : Admin@hanmingwpc.com