Solid top quality & best selling 300x300x22mm DIY wpc decking
FOB shanghai Price:1.60-1.90USD/PC
surface treatment:sanded, brushed, wood grain, groove
Advantages:Use of waste and recycled materials
Used for such as boardwalks , docks,Parks,Swimming pool and Gardens.Our WPC decking and others are slip resistant.
The raw material of the decking and others: 55% bamboo powder, 35% HDPE, 10% additive
With the rapid development of the wood plastic composite material, the combination of wood plastic floors and plastic grids makes a DIY decking that can be applied to balconies and swimming pools,The market for DIY flooring is also growing. Such WPC products have the advantages of beautiful & high cost performance.
DIY wpc decking means interlocking composite decking tiles, Because it is very convenient to install, you can do it by yourself.The top is usually made of wood-plastic board, placed on a plastic base, linked by screws. 300X300X22mm is the general Size.It replace the Plastic decking which is usually used for swimming pool,terrace, garden,etc.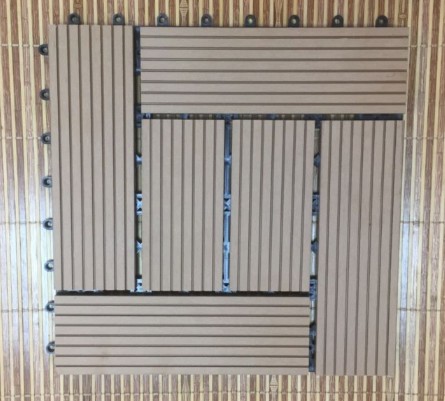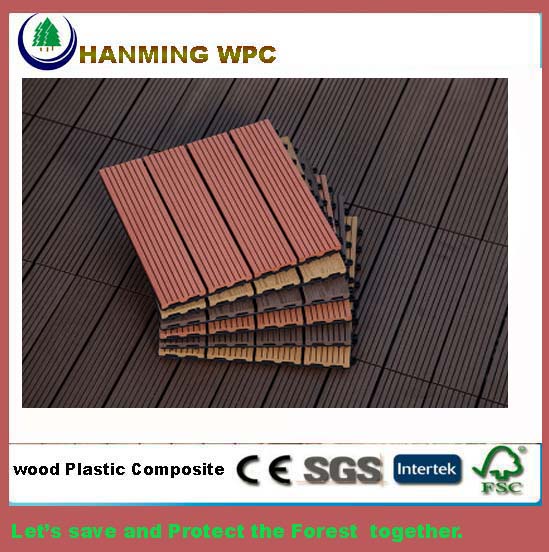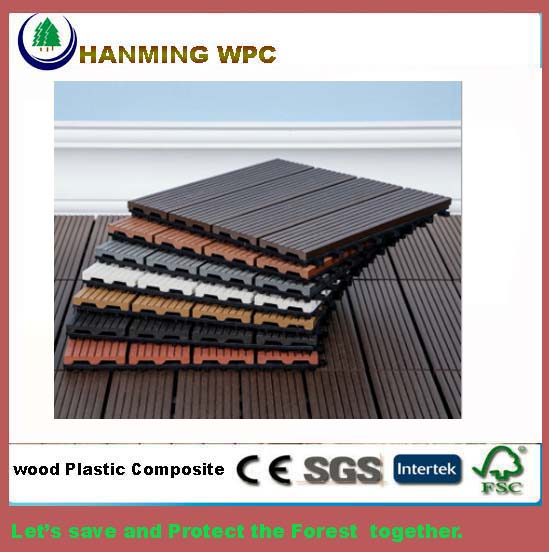 Color and Patterns Of DIY wpc decking From Changxing Hanming Technology Co.,LTD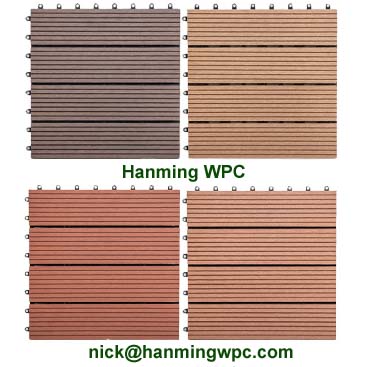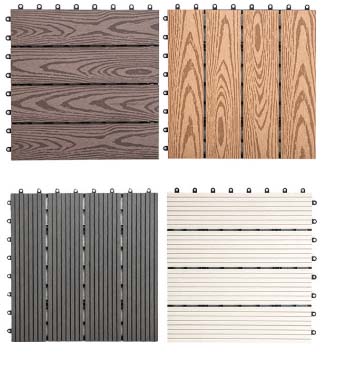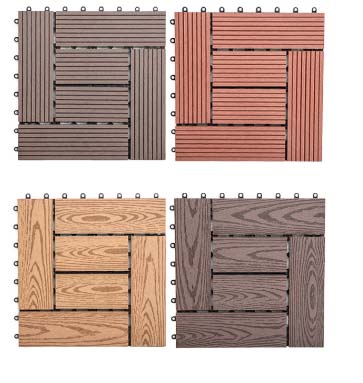 The raw material of the decking and others: 55% WPC powder, 35% HDPE, 10% additive
Anti-Slip Composite Decking Advantages:
1.Recyclable, environmentally friendly:
Wood plastic composite (WPC) made of 100% recycle raw material.
2.Water-proof, termite-resistant:
Wood plastic composite(WPC) can stand up to wind, rain and sun. Installation and operation is easy. It is widely used in places near water and moist environment: outdoor decking, bypath, pavilion, platform, wall decoration.
3.High Cost Performance:
The primary input of WPC product is a little higher than common lumber, but because of less maintenance, anti-moth and long life time, it is a highly cost performance product
4.Easy to intall, minimal maintenance required:
Could be cut,drilled or nailed.Adjustable specification and shape,very flexible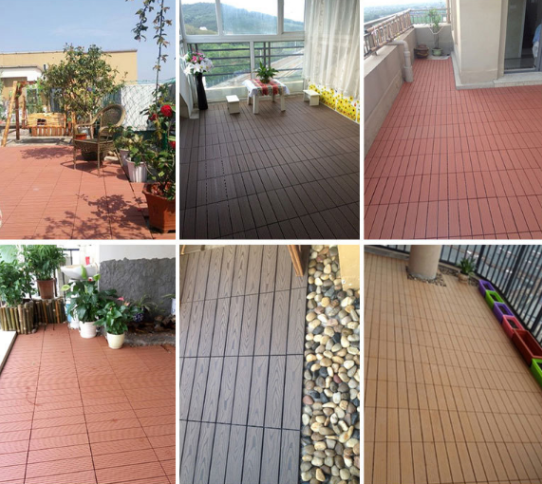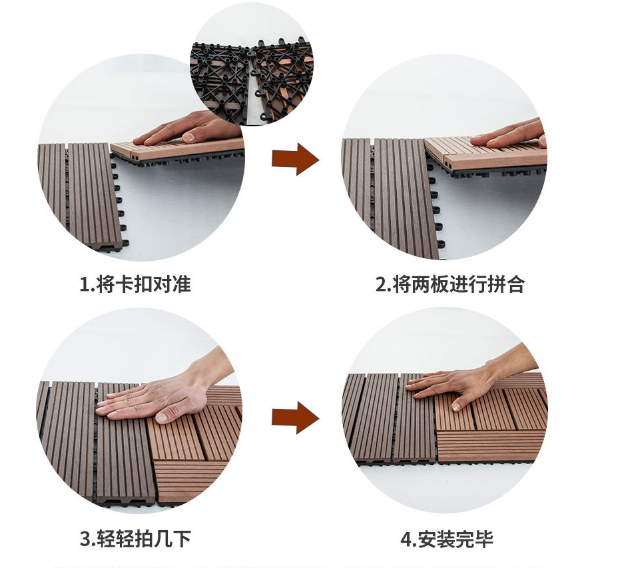 It resists fading, staining, scratching and mold, and won't rot, crack or warp. It's also insect-proof and splinter-free, making it safer and more comfortable for families with kids and pets.  Low-maintenance: With composite decking, you never need to worry about sanding, staining or painting.

Hanming not only Provide the DIY decking, aslo WPC wall cladding, WPC handrail, Composite wood materials, Pergola,ETC.Send your inquiry to Admin@hanmingwpc.com