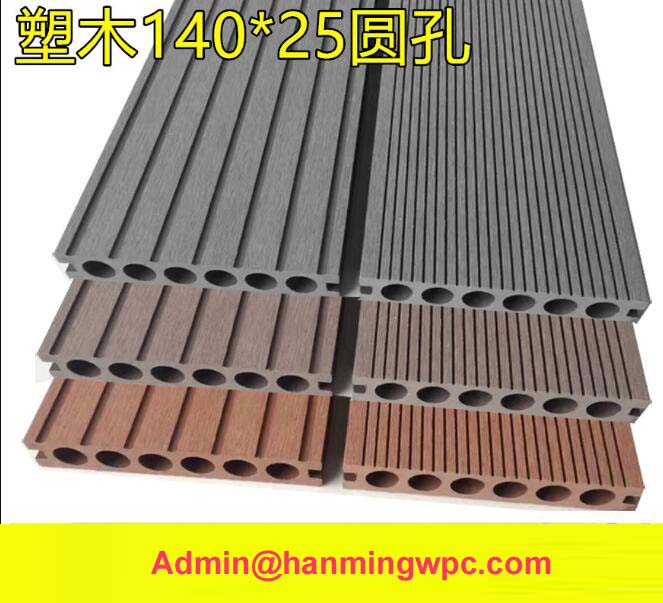 25x140mm Best Composite Decking Reviews |China Alibaba WPC decking Supplier
Type: Engineered Flooring with Deep wood grain

Price:15USD/SQM

Place of Origin: Zhejiang, China (Mainland)

Brand Name: Hanming WPC

Model Number: 150X25mm Hollow WPC decking

Technics: Wood-Plastic Composite Flooring

Color: Red,coffee,yellow,grey,black,Brown

Certificates: SGS,CE,ISO,FSC

Surface: Sanding

Usage: Engineer Project

Material: Wood + HDPE +Additives

Product name: WPC  decking
Wholesale Various High Quality Wpc Deck not from Alibaba, but Chinese WPC decking Manufacturer and Supplier in Zhejiang,China.
And Solid composite decking are Sold A lot to the Customers all over the World. 
There are many Composite Decking Reviews from the Clients:
Client —Daniel from Australia Review our WPC decking After getting our samples:
The quality  of your Wpc decking samples is good, first I will buy One 20′ Container to see, then will go to buy more, I sell them in Sydney Market, hope keep express package well, price is also affordable, good.
composite decking reviews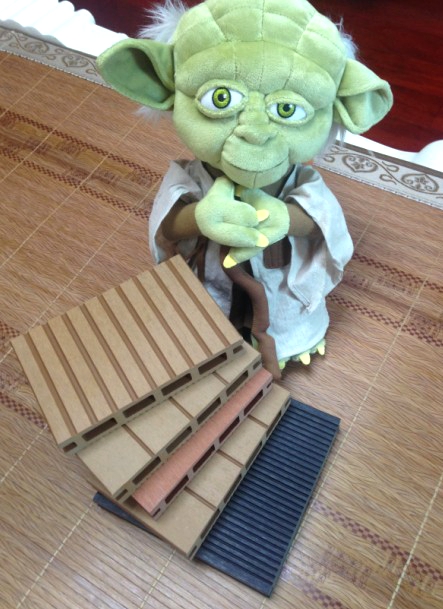 The application field of wood-plastic composite materials:
1, building materials: including substrates, monolithic door panels, wallboards, flooring and decorative materials series
2, outdoor facilities: including fences, flooring, columns, handrails and other categories of products;
3, logistics transportation: mainly have packing box, container board, light, heavy pallets, etc.;
4, transportation facilities: mainly have barrier, partition, guard wall, sign board, etc.
5:Furniture supplies: main wardrobe, cabinets, coffee table, flower stand and so on.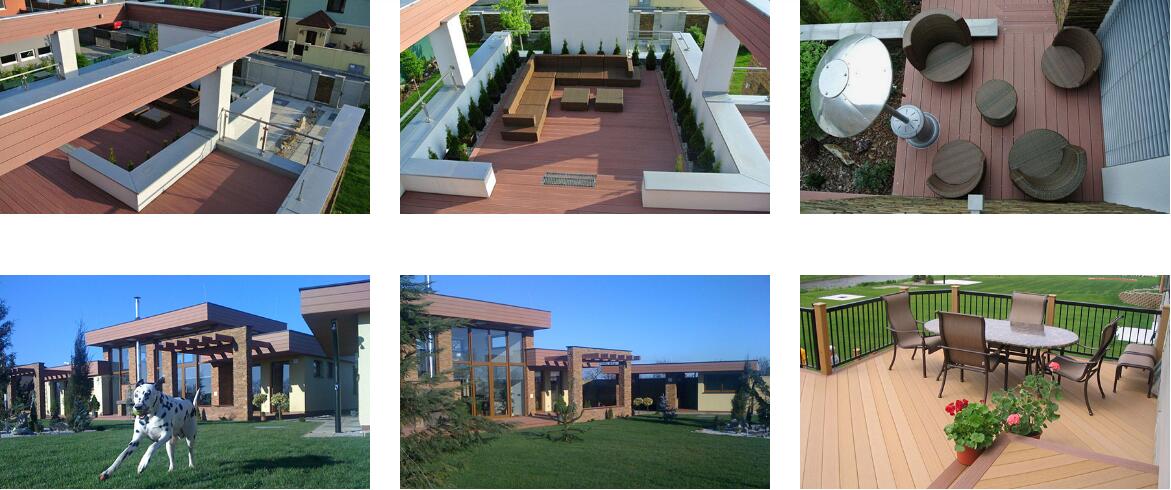 The main materials of plastic wood are PE powder, wood powder and bamboo powder. After adding auxiliary agent, then mixing at high speed, then granulating, extruding machine is used to extrude the particles into sections. The plastic wood floor is waterproof, moisture-proof, mildew proof, insect proof, termite-proof. And you can make colors and shapes according to your own preferences, also anti-pollution, pollution-free, fire prevention and other outdoor platforms such as parks and villas.
Advantages of Composite lumber decking:
(1) Waterproof and moisture-proof. It can solve the problem that wood products are easy to rot and dilate and deform after moisture absorption in wet and multi-water environment, and can be used in the environment where traditional wood products can not be used.
(2) preventing insects and termites, effectively eliminating insect harassment and prolonging service life;
(3) Colorful, a wide range of colors to choose from, both with natural wood texture and wood texture, but also according to their own personality to customize the color needs;
(4) the plasticity is strong, can realize the personalization modelling very simply, fully manifests the individuality style;
(5) High environmental protection, no pollution, no pollution and recycling. The product contains no benzene and formaldehyde content is 0.2, which is lower than the EO standard. It is the European environmental protection standard. It can save the use of wood greatly, and is suitable for the sustainable development of the national policy for the benefit of society.
(6) high fire resistance. Can effectively flame-retardant, anti-fire grade up to B1, self-extinguishing fire, do not produce any toxic gas;
(7) good machinability, binding, planing, sawing, drilling and lacquer on the surface;
(8) simple installation, convenient construction, no complicated construction technology, and save installation time and cost.
(9) No cracking, no expansion, no deformation, no need for maintenance and maintenance, easy cleaning, and savings in late repair and maintenance costs;
(10) the sound absorption effect is good, the energy saving property is good, makes the indoor energy saving as high as 30%.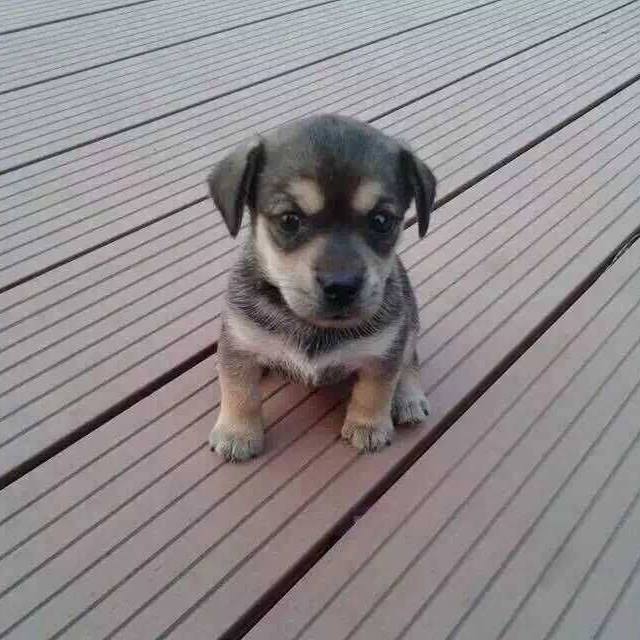 Comments from our Customers:
Acanit from Uganda :Very easy to use, unexpected satisfaction, I would like to recommend to friends, next time to buy!
Baka  from India :very good, look very firm, wait until used again recommend to other customer, I will come again order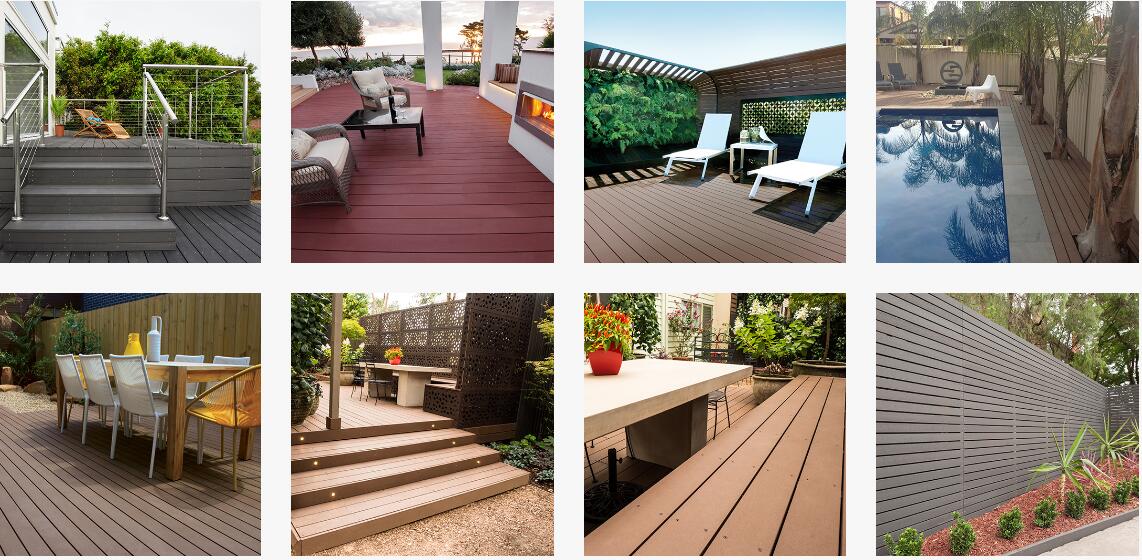 If you are interested in our WPC Products, pls send inquiry to us or by email.
Our Email address is : admin@hanmingwpc.com