WOOD texture WPC for Canada|Canada WPC outdoor decking
Price: 16-23usd/sqm
Place of Origin: Zhejiang, China (Mainland)
Brand Name: Hanming WPC
Model Number: 138X23mm Hollow
Technics: Wood-Plastic Composite Flooring
Color: Red,coffee,yellow,grey,black,Brown
Certificates: SGS,CE,ISO,FSC
Surface: Sanding
Usage: Engineer Project
Material: Wood + HDPE +Additives
Product name: WPC decking
Canada reaches the Pacific Ocean in the west, the Atlantic Ocean in the east, the Arctic Ocean in the north, Greenland in the northeast and Greenland in the Danish territory, St. Pierre and the Mickon Islands in the east, the United States in the south and Alaska in the northwest. The territory covers an area of 9.98467 million square kilometers, ranking second in the world, with a population concentrated along the five Great Lakes in the south. Famous cities are Toronto, Vancouver and so on. The official languages are English and French, and they are typical bilingual countries.Canada People like the WPC decking with wood Texture.And Many outdoor floorings are used by WPC materials.
Anti-Slip Canada Composite Decking Advantages:
1.Recyclable, environmentally friendly:
Wood plastic composite (WPC) made of 100% recycle raw material.
2.Water-proof, termite-resistant:
Wood plastic composite(WPC) can stand up to wind, rain and sun. Installation and operation is easy. It is widely used in places near water and moist environment: outdoor decking, bypath, pavilion, platform, wall decoration.
3.High Cost Performance:
The primary input of WPC product is a little higher than common lumber, but because of less maintenance, anti-moth and long life time, it is a highly cost performance product
4.Easy to intall, minimal maintenance required:
Could be cut,drilled or nailed.Adjustable specification and shape,very flexible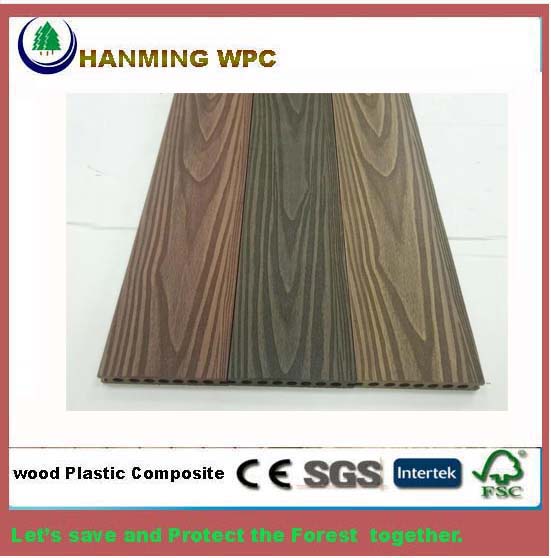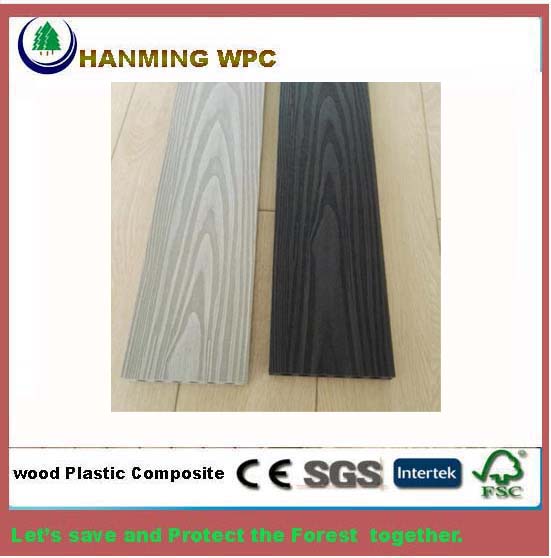 In Canada, many WPC users also like decking with wood Texture. This texture has ordinary embossing and 3D online embossing. The texture of decking adds beauty and makes sales easier for dealers.HANMING's co-extrusion technology has improved the quality and grade of traditional WPC decking. The co-extrusion coating technology gives WPC richer and more realistic texture options and more natural.HANMING wood plastic outdoor Decking can provide more than 10 years of anti-fading warranty, so that your terrace will always maintain this color.
| | |
| --- | --- |
| Size | 138*23mm Hollow decking with wood texture |
| Usage | Outdoor |
| Raw Material | 55% Wood Power+45%HDPE+5%Chemical additives |
| Color | Brown, Black,Coffee,Gray,Natural |
| Surface | Tongue & Grooved, Smooth,Brushing,Sanding,Embossing |
| Technique | Extrusion Molding |
WPC unti-uv swimming pool decking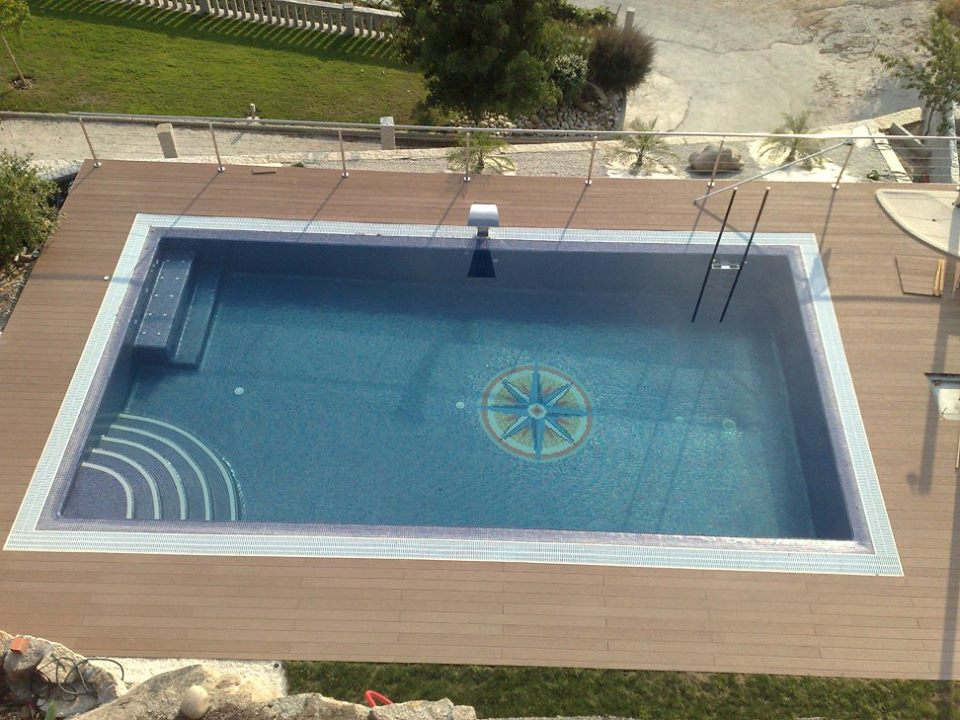 Are there any manufacturers of WPCS in Canada? The answer is probably very few, but there are several in the United States. WPC materials in Canada are also generally imported, and their building materials importers import from China, Vietnam, the United States and other places, which generally have relatively high quality requirements.
Ottawa,Fredericton,Halifax,CapeBreton,Toronto,As far as we know, WPC materials have been used in the construction of many cities in Canada, of course, WPC materials from the United States will be more.Canadian distributors are very happy to cooperate with Chinese high-quality WPC suppliers.With the popularity of WPC, more WPC materials will be used in hotel decoration and park building materials in Canada.
If u are interested in our Canada wpc decking , Pls contact with me by mail : Admin@hanmingwpc.com