L shape WPC Side Cover | WPC Fascia Board for edge of WPC decking flooring
FOB shanghai Price:1.0-3.0usd/m
surface treatment:sanded, brushed, wood grain, groove
Advantages:Use of waste and recycled materials
Used for the edge of WPC decking 
The raw material of the decking and others: 55% bamboo powder, 35% HDPE, 10% additive
WPC Skirting is a new eco-friendly  material which is produced under high temperature and pressure from the mixture of HDPE and wood fiber.
China WPC Skirting Edge for WPC Floor | wpc fascia board in china
Fascia boards are used around the plastic wood decking or where there are corners. The conventional Side cover is  45x45mm plastic WPC edge strips with a thickness of 6 mm; OR 45x45mm aluminum alloy edge strips.Fix with 4*25mm or 4*30mm stainless steel self-tapping screws.The spacing between screws and screws is about 35cm.5mm gap  also should be left at the splicing place of
wpc fascia boards.it is necessary to use the drill bit for the eyelet before fixing the screw. The hole size is slightly smaller than the diameter of the screw.
Conventional edge banding has 45X45mm, 60X60mm, 40X30mm,145X10mm, 144X12mm,Etc.
WPC edge cover–45X45mm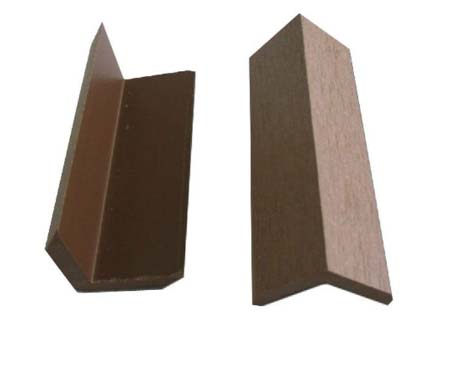 The wood plastic floor is basically installed with plastic or metal fasteners, which causes the two sides of the wood plastic decking to have a slot.When the whole area is installed, the slot on the edge of the decking will be exposed,L – shaped  boards  are used to the edges, which will make the surrounding area of the decking more beautiful.
Materials of composite Edge cover:
55% wood power+ 35% HDPE+10% additives 
A few advantages For WPC Edge cover materials:
 Nice flat finish

Environmentally friendly, made from recycled material (plastics bags, milk bottles, etc.)

Pre-coloured and never has to be painted, oiled or stained

Easy to clean with a hose

Smooth, splinter free finish

Flexible material with many unique possibilites over wood / timber
Fascia board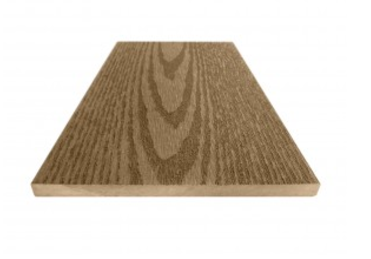 WPC fascia Board
72X12 WPC Fascia board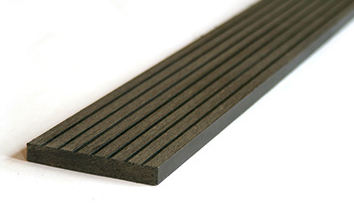 WPC outdoor decking edge cover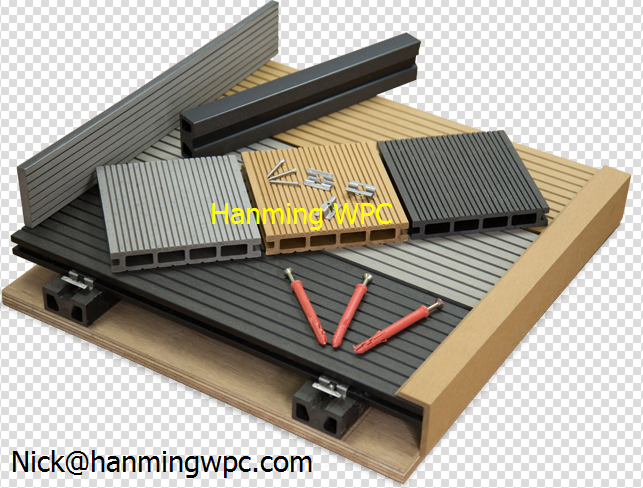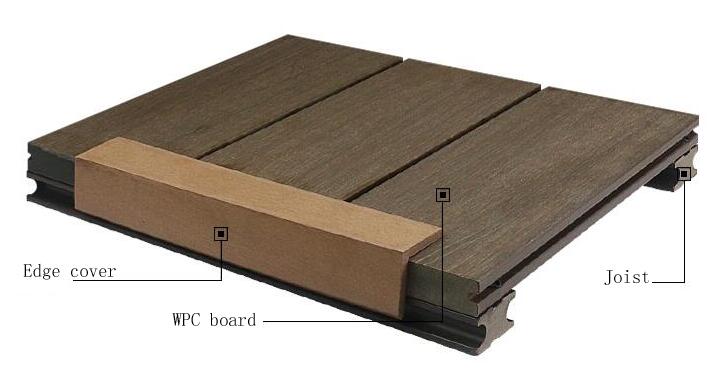 For hollow WPC decking, some customers also customize a type of FASCIA Board which match with the decking hole,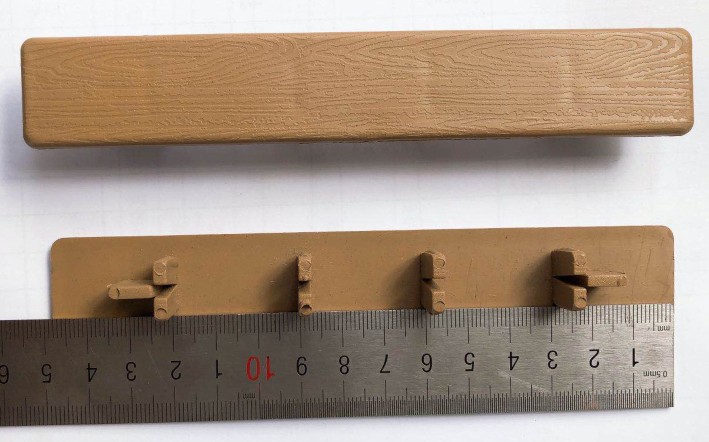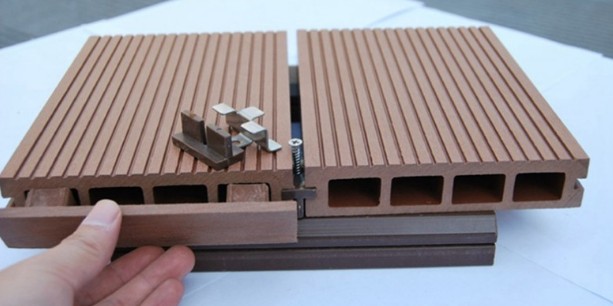 | | |
| --- | --- |
| Length | 2.2m , 2.9m , 5.8m or Customized |
| Color | Cedar Red, Red Brown, Wood Color, Black, Coffee, Chocolate, Red or optional |
| Surface |  Smooth,Brushed,Wood Grain&sanded  optional |
| Component | 30%HDPE+60%Bamboo Fibers+10%Chemical Additives |
The Fascia Board for one kind of WPC decking is different, which is interlocking decking tiles, in China, we call it DIY decking tiles.The interlocking composite decking system is also raised to allow for proper drainage of water and pools that could be created during heavy rain. easy to install deck. If you are looking for garden or Terrace decking tiles, this product can be the best choice!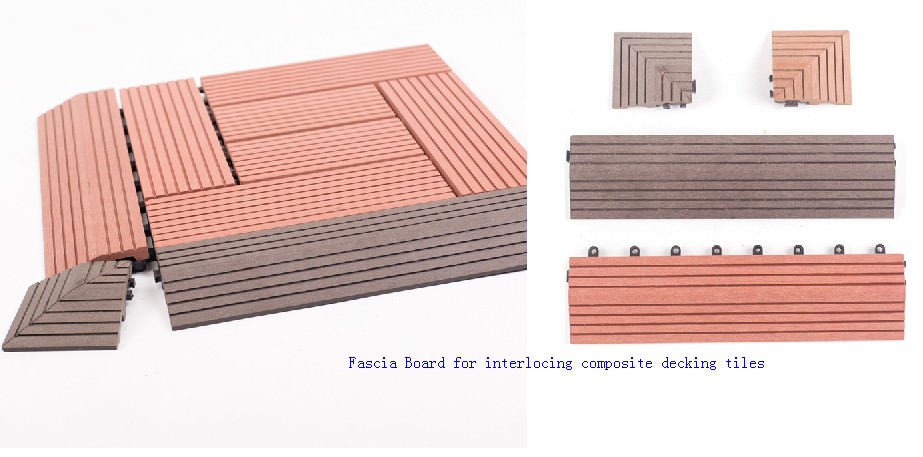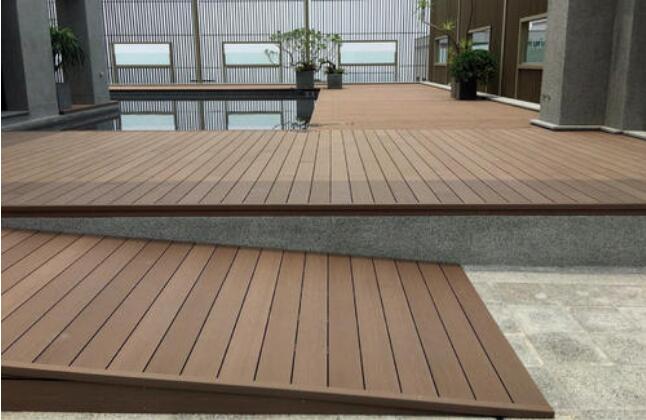 WPC Edge Cover is used in the installation of wood-plastic decking, in fact, It is also used in the installation of wall panel.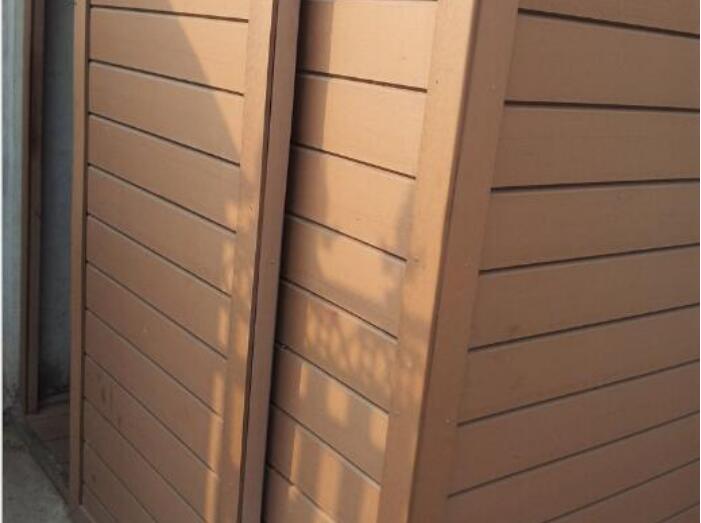 Other WPC Products from Hanming, Send email to Admin@hanmingwpc.com