In China, there are already many WPC factories, Changxing hanming technology co.,ltd is also a  well-known one, so what are the advantages of Hanming's WPC?Why do customers choose Hanming Composite products?In this article, the author tries to talk about the advantages of HANMING WPC.
we know, Wood plastic composite decking is a new material synthesized from wood powder and plastics, which can be used as outdoor floor, outdoor wallboard, pavilion, flower box and other materials. It has the advantages of low maintenance, non-fading, non-mildew and so on.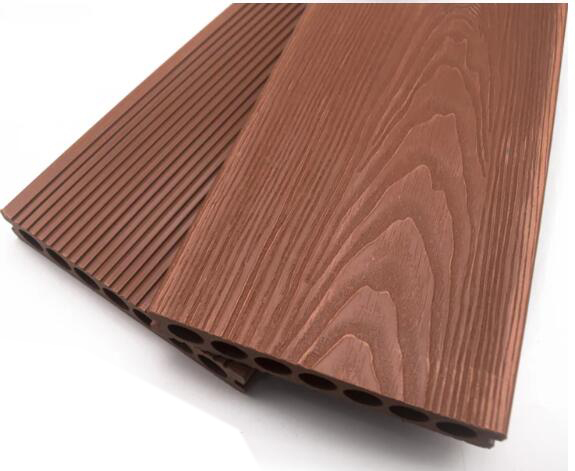 changxing Hanming Technology Co.,LTD  in China .                               
  By some answers you can better know why you buy WPC decking from us.
What are Hanming WPC decking and others made of?
   The raw material of our WPC decking and others: 55% Wood powder, 35% HDPE, 10% additive.
Where can Hanming WPC decking and others be used?
     Hanming WPC decking and others can be used in virtually any type of outdoor area near water, such as boardwalks and docks.Hanming  decking and others cannot be used for any structural support members.
How long will the texture last?
     Foot traffic, traffic patterns, objects like furniture dragged on the surface, weather exposure, cleaning products used, frequency of cleaning especially with commercial pressure washers (not recommended), will all affect the factory surface finish of Hanming WPC decking and others.
Do Hanming WPC decking and others fade?
Our WPC decking and others will lighten over time to a beautiful, weathered tone within the same color family. This color-tone shift is dependent upon exposure to sunlight and other environmental factors. The weathering process begins upon installation and is generally complete within 60 to 90 days. Based on independent test research, it has been determined that Hanming WPC decking and others will experience virtually no fading as it is co-extruded with a durable outer shell.
Do Hanming WPC decking and others provide good traction in wet or dry conditions?
Yes, Hanming composite decking and others are slip resistant.
Will chlorine or other chemicals from swimming pool damage Hanming WPC decking and others?
While no formal testing has been done, we have not seen or heard of any ill effects from standard pool chemicals.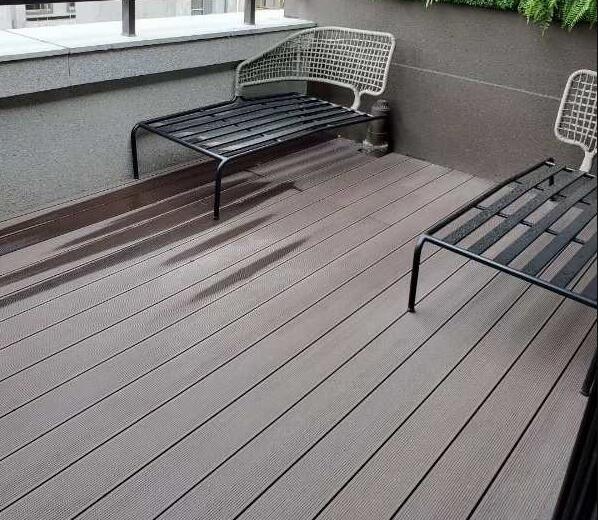 How do varying weather cycles affect Hanming WPC decking and others during installation?
Hanming WPC decking and others perform well in varying weather conditions. During installation, it will contract only slightly in cold weather. In hot weather it expands. We recommend that the material is on the job site 48 hours prior to installation to acclimate.
How should Hanming WPC decking and others be stored and handled?
You can store it the same way you would store any wood product.
Why is composite product more expensive than treated wood?
Composite product is more expensive to manufacture. However, over time, the maintenance, repair and or replacement costs associated with wood outweigh the initial investment in a Hanming WPC decking and others .
Why would I buy composite decking and others from Hanming?
We like to use the word value. We believe we sell the best WPC decking and others for the money. We use the best materials, give great service, and back it up with the best warranty in the business.
How is Hanming priced compared to other Composites?
We are a mid-range priced composite with top quality features and benefits, offering the best value in the marketplace.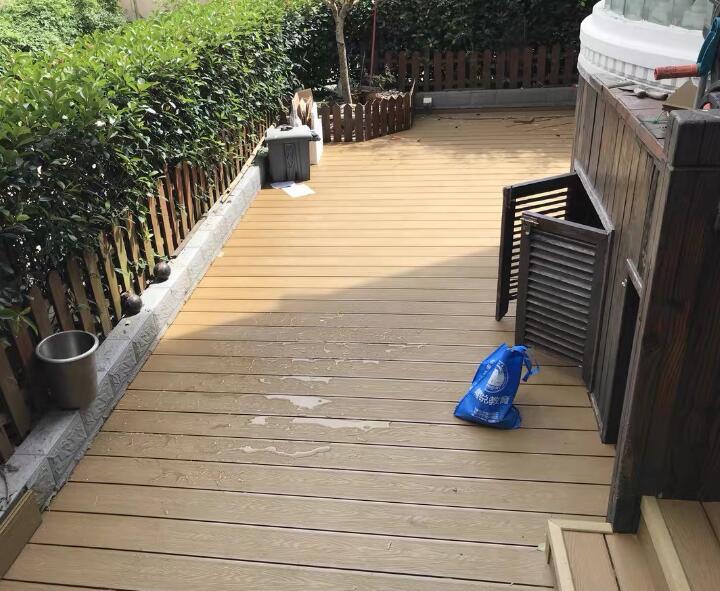 Is your composite decking and others less harmful to human health than a comparable conventional product?
Yes. Hanming WPC(composite decking) decking and others contain no added arsenic, or other preservatives that are likely to be toxic under normal exposure conditions. Conventional wood treating processes impregnate the wood substrate with toxic chemicals to prevent rot and decay. Hanming WPC decking and others are naturally resistant to rot and decay without the toxic additives.
Does your product generate a minimum amount of waste?
Yes. Hanming WPC decking and others are manufactured to specific standard construction dimensions and have no wane, knotholes, or other bad spots that require cutouts and create waste.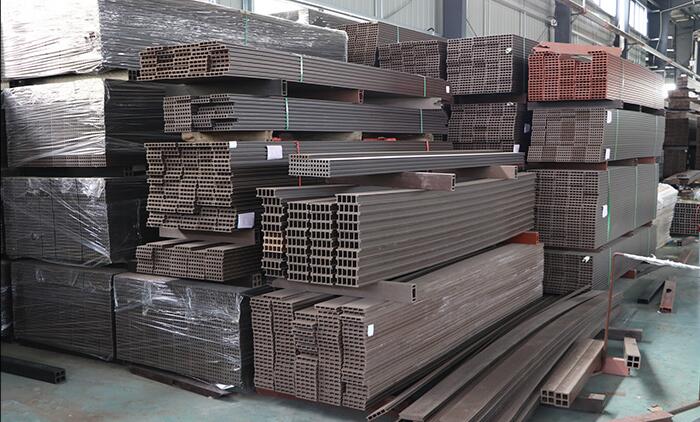 HANMING wood plastic material is environmentally friendly, waterproof and corrosion resistant,HANMING WPC has a long service life and can be used in many fields such as balcony, terrace, roof, outdoor swimming, park road, square, pedestrian street, river boardwalk, etc.And the current production of co-extruded WPC, the quality is better,Co-extruded WPC gives the actual effect of surfaces with colorful colors and wood textures.
If you want to know more about outdoor Composite lumber, Pls send email to us : Admin@hanmingwpc.com