140X25mm Solid composite decking for South Africa|South Africa WPC decking
Price: 22USD-33USD/SQM
Product name:WPC outdoor flooring,composite decking, waterproof wpc decking floor
Surface Treatment: Grooving, Sanding, Embossing
Profile:Solid and hollow
Component:55% Wood flours+35%(HDPE)+10% Additives
Technology: Extrude
Application:Garden, park, summer house, villa, pool surrounds, beach road, scenic
Features:Waterproof, Anti-UV, Anti-slip, etc
Color: Teak,Redwood,Coffee,Light grey, Brown, Black,etc
Lifetime:25 Years
Keywords:wpc outdoor flooring, composite decking,wpc decking floor
South Africa is Africa's second largest economy, with a high standard of living, The economy
 is relatively stable compared to other African countries.South Africa is a middle-income developing
 country and the most economically developed country in Africa.
140X25mm WPC Solid outdoor decking for South Africa/South Africa WPC decking
Johannesburg,Pretoria,Pietermaritzburg,etc,These are some cities in South Africa.
These are some cities in South Africa.we call it composite decking or WPC decking.
It can also be divided into solid and hollow.The importer of South Africa USES solid composite
 decking commonly also a lot.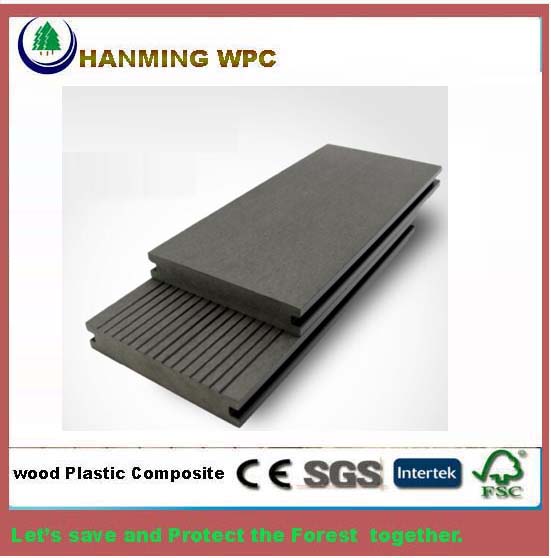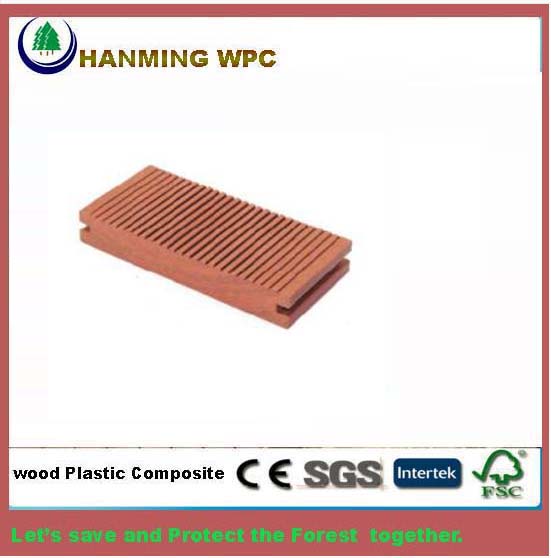 Anti-Slip Composite Decking Advantages:
1.Recyclable, environmentally friendly:
Wood plastic composite (WPC) made of 100% recycle raw material.
2.Water-proof, termite-resistant:
Wood plastic composite(WPC) can stand up to wind, rain and sun. Installation and operation is easy. It is widely used in places near water and moist environment: outdoor decking, bypath, pavilion, platform, wall decoration.
3.High Cost Performance:
The primary input of WPC product is a little higher than common lumber, but because of less maintenance, anti-moth and long life time, it is a highly cost performance product
4.Easy to intall, minimal maintenance required:
Could be cut,drilled or nailed.Adjustable specification and shape,very flexible
Anti-Slip Composite Decking Design Feature:
WPC as a new type of environmentally friendly composite materials, with high strength,impact resistance,non-deformation,waterproof, anti-corrosion,anti-moth,anti-virus effect .
Physical Feature
Noise insulation, fire-retardant, processing obviously superior to a timber and plastic products,in order to hardwood standard modular design,light and easy to transport.
Envionmental Feature
No radiation, no formaldehyde and other volatile products,recyclable,green environmental protection.
Appearance Feature
With a natureal wood appearance ,texture. Better dimensional stability than wood, no wood knots,the product can be made into a variety of colors, the surface without secondary leaching paint.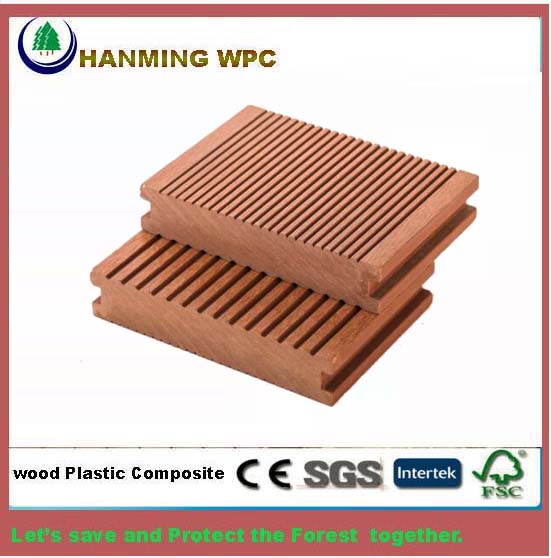 Due to the super outdoor weather resistance performance,WPC  has gradually become a widely accepted material in the outdoor floors and wall panels. It does not emit any toxic gases.and Can prevent ultraviolet light, anti-aging. WPC board has  multi-color sense, more texture, good finish, strong wood sense.WPC combines plastic and wood characteristics,Which Make WPC become a good performance and very durable outdoor building materials.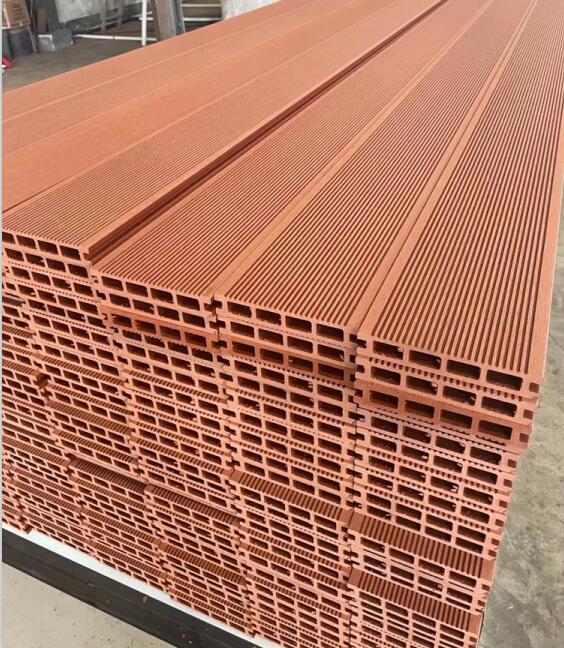 WPC Is a kind of energy saving, environmental protection, circulation, low carbon new materials.With WPC unique wood sense, waterproof and other advantages,WPC Gradually become a new material in modern landscape engineering,Hanming Series of products are welcomed by customers at home and abroad.
Johannesburg Is the largest city in South Africa, it is the transportation, cultural and commercial center, At present, many swimming pools, park flooring already use WPC material. South Africa has a maritime climate, heavy moisture in summer, in this climate, WPC matrial can also be well used because the water absorption rate of WPC decking is very small.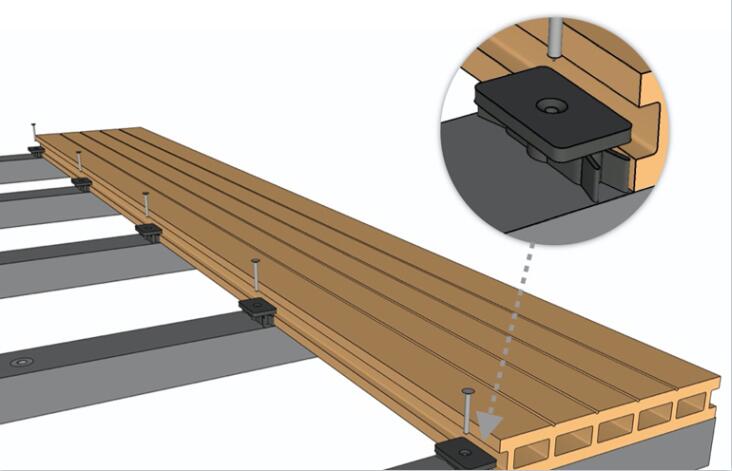 HANMING  also provide all accessories, such as keel, plastic fastener, etc. Now contact us and you will get a discount on the price. You can email us: Admin@hanmingwpc.com