Fireproof wall panel And Fireproof decking made of wood Plastic composite|Fireproof wall covering
Price: 19Usd/sqm-24usd/sqm
Technics:Wood-Plastic Composite by Extruder
Length:2200mm 2900mm 3600mm or Customized
Name: Fireproof wall panel or decking
Advantage:Free maintain
Size:138*22.5mm;140*23mm,156*21mm,etc.
Sometimes we will be asked by customers: what is the fire grade of your floor or wall Paneling ?Maybe some projects hope that floors and wallboards won't burn easily.They have strict requirements for the fire resistance of floors and wall cladding.
To this kind of question, our answer is that the wood-plastic composite floor is made up of plastic and wood powder, and the wood-plastic board is obviously not up to the non-flammable grade, but we can adjust the formula to make the floor not flammable, usually we add flame retardants, but the price of the product is often raised.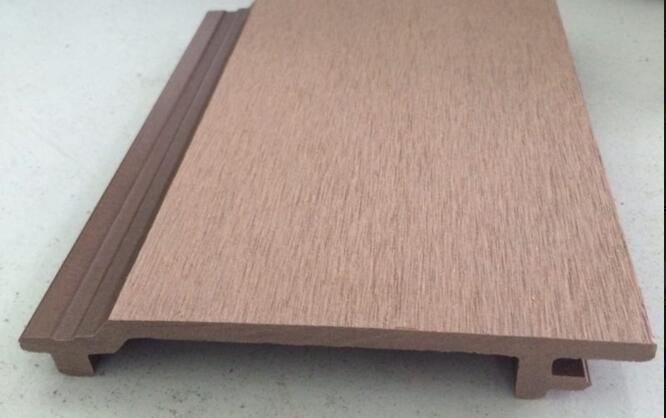 When flame retardant is added, our wood-plastic wall paneling or decking board can reach the fire level of Bf1, the floor and the wallboard is more difficult to catch fire, even if lit, the wind is easier to extinguish, and the smoke is more concentrated.
Fire retardant can be added to the formula of wood plastic floor, which makes it more difficult to burn wood plastic.The usual wood-plastic floors do not contain flame retardants.It is made of wood Power+PE+additives.the composite products can be used for Wall panel of house, fence panels,pergola,outdoor flooring,etc.Fire protection without flame retardants is generally in grade C.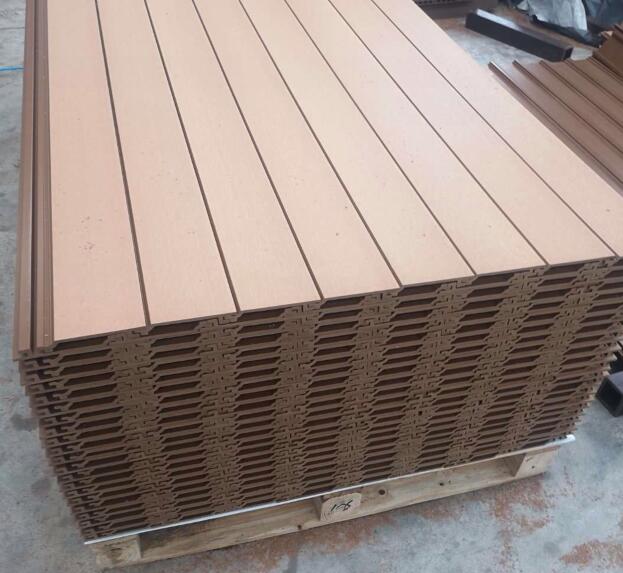 So is there a risk of adding flame retardants to composite wood-plastic products?
The answer is yes, if there is a problem with the proportion of inferior flame retardants , some floors will be blackened.When there is a problem with the proportion of the formula, the performance of the floor may also change.So we suggest looking for regular and experienced suppliers to buy this kind of wall panel or decking.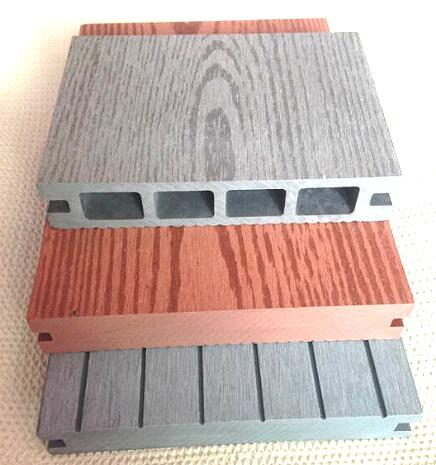 The fire resistance of outdoor floors is the same as that of wall covering.Their ingredients and formulas are the same.Most of these materials are made up of wood power and plastics, and most of them are used outdoors. Commonly used by builders, landscapers, and maintenance companies, this form of decking is ideal for commercial and residential use as well as schools and other public spaces.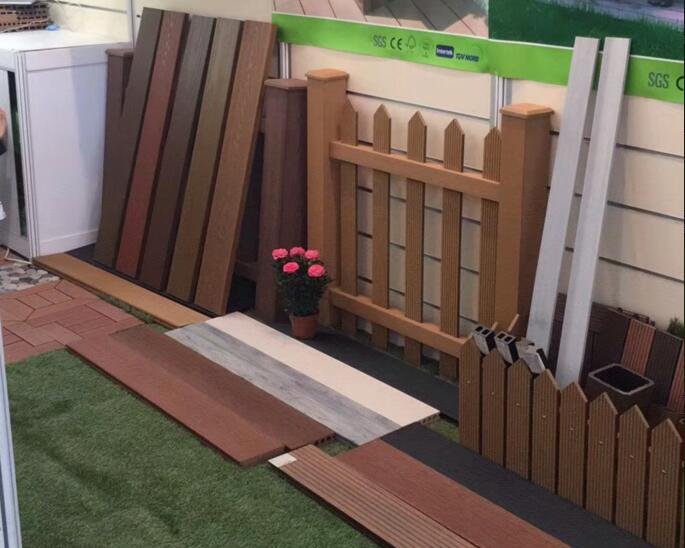 For civil housing, wall coverings are eternal necessities, and now with the upgrading of technology, wall panels' materials are gradually improving, lightweight composite wall cladding is popular now ,many businesses will choose a new type of wallboard which made of wood Plastic composite, but many people do not know why light composite wallboard is so popular? What are the advantages of lightweight composite wall panels?
1:Low water absorption
Friends who use wooden floors know that wood absorbs water and rotates, a headache that greatly reduces the useful life of wooden floors.Due to the participation of the plastic components in the wood-plastic composite floor, the density is relatively large when the composite material is extruded by the extruder,So the water absorption of wood-plastic lumber is generally less than 1%.This also allows wood plastic panels to be installed in wet environments.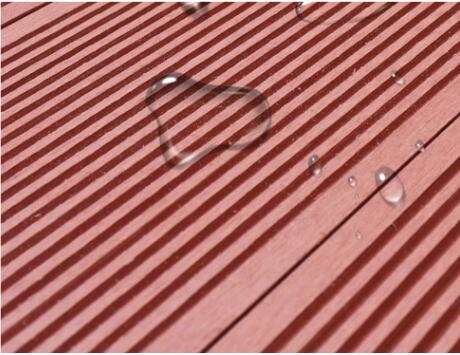 2:The material is very easy to maintain
Wood Plastic Composite requires very little care as it has a strong resistance against weather conditions. Moreover, due to the wood/plastic mixture, it does not attract bugs and is also easily cleaned. If you are considering wall cladding, you will surely be looking for a material which can be maintained easily .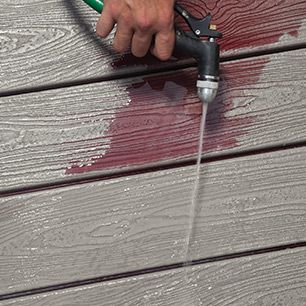 3:The material is slip resistant
In addition of being water resistant, it is also slip resistant. Considering WPC for floor decking around a swimming pool is excellent. No need to worry about kids running barefooted around it!
The grooves and wood textures on the surface of the plate can prevent slippage.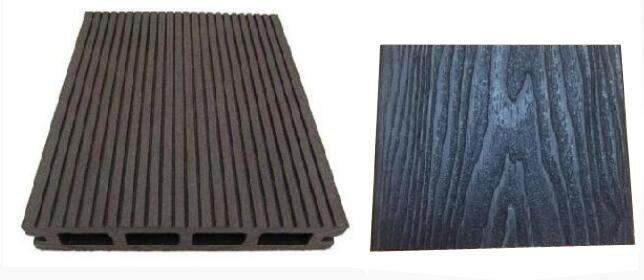 4:Available in different colours
Everyone has his own taste for colour. Luckily, WPC can be available in different colours, and note that this is not a simple paint coat that can be easily affected by weather. The material itself is available in different colours without any painting work required.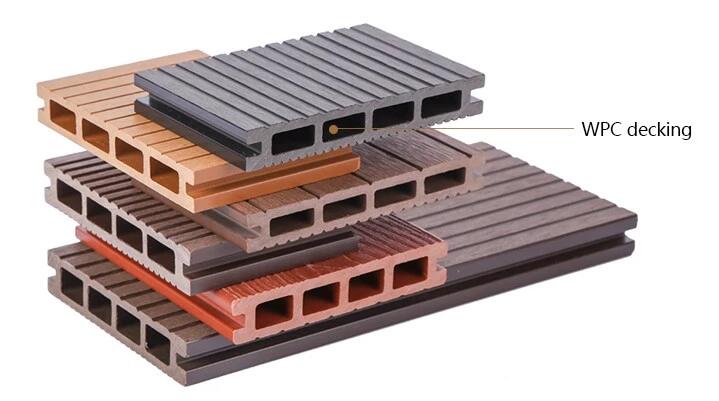 If you are interested in Hanming WPC products, Pls send your inquiry to our email : Admin@hanmingwpc.com