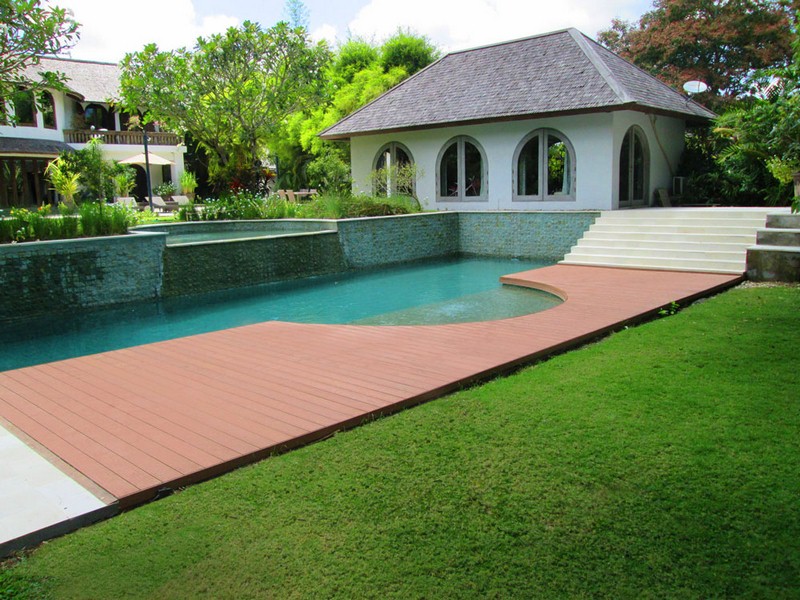 India wpc decking factory | wpc decking manufacturers & Suppliers india
Type: WPC decking in India

Price: 14usd/sqm-22usd/sqm

Place of Origin: Zhejiang, China (Mainland)

Brand Name: Hanming WPC/BPC decking

Model Number: Hollow and Solid

Technics: Wood-Plastic Composite Flooring

Color: Red,coffee,yellow,grey,black,Brown

Certificates: SGS,CE,ISO,FSC

Surface: Sanding

Usage: Engineer Project

Material: Wood + HDPE +Additives

Product name: composite decking
WPC decking is a new composite material composed of plant fiber and plastics, which has the advantages of plant fiber and plastics, and has a wide range of applications.WPC not only maintains the affinity of solid wood flooring, but also has good moisture and water resistance, acid and alkali resistance, antifungal, antistatic, insect moth-proof and so on, so it is called soft gold in the 21 ~ (st) century.
The global composite market grew rapidly, with Asia, especially China, growing at an average annual rate of 15% in 2008, India at 9.5%, and Europe and North America at just 4% a year.
India wpc market need cheap Price decking,Some businessmen aslo Open factory to manufacture the wood plastic composite flooring in india.but compared with Chinese extrusion technology, China is More mature, And Chinese workers are is more patient  and More diligence, though the laborcost in China is higher than in india.
Some Europe and american Customers try to import from India wpc DECKING FACTORIES,but after they receive the goods,most of them think the quality from China manufacturers is better. So they import from China again.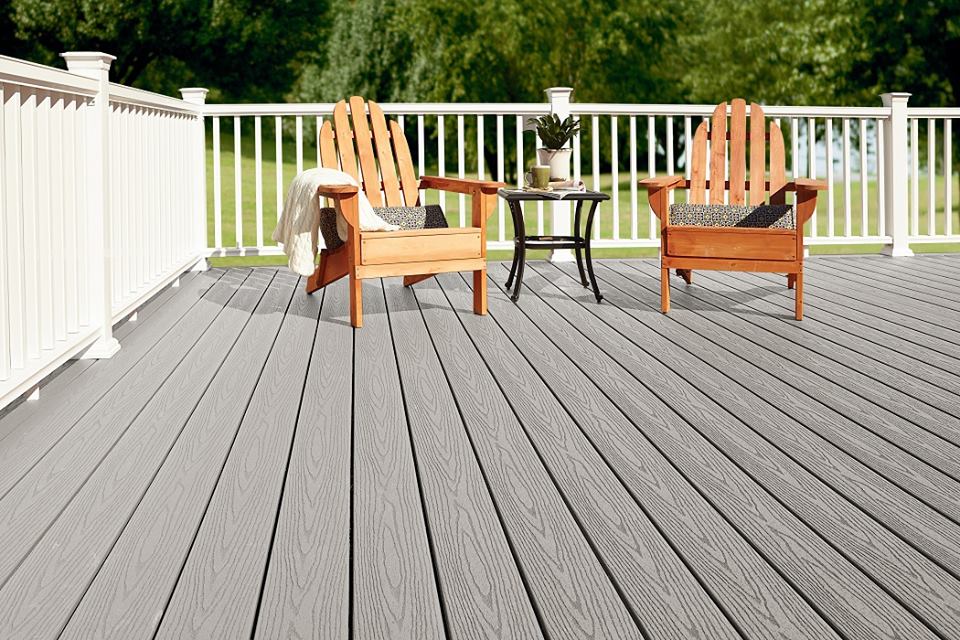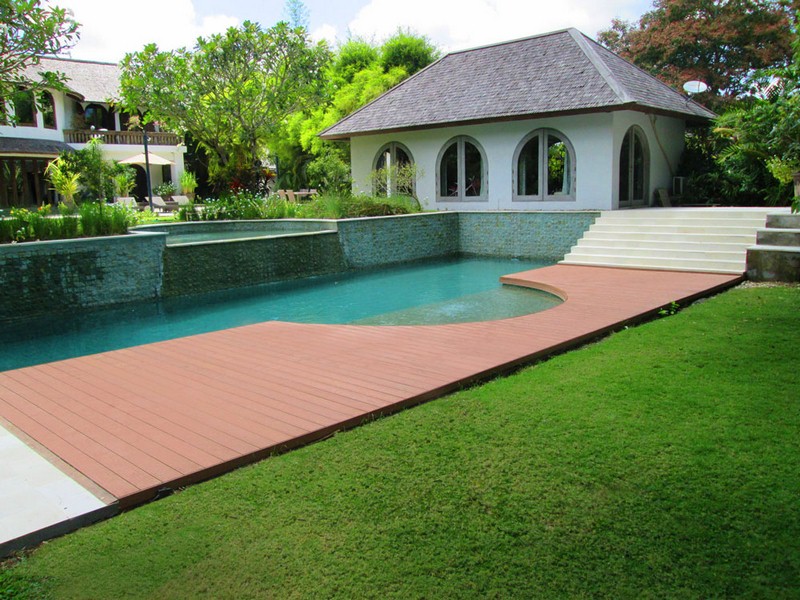 G.L.International, Shubh Wood Manufacturer in India,
Wpc Decking Dealers In India 
Contact with us : Admin@hanmingwpc.com 
Plastic wood floor performance
1. Plastic wood flooring has the same processing performance as log, can be nailed, drilled, cut, glued, fixed with nails or bolts, smooth and delicate surface, no need for gloss and paint, good adhesion to paint, can also be painted according to personal preference.
2. Molded wood floors have better physical properties than logs, better dimensional stability than wood, resulting in cracks, warping, no wood knots, twill, adding coloring agents, mulching or composite surface layers to produce colorful products, Therefore, there is no need for regular maintenance.
3. Plastic wood flooring can meet a variety of specifications, dimensions, shapes, thickness and other requirements, including the provision of a variety of design, color and wood grain finished products, to give customers more choices.
4. Plastic wood flooring has good properties, such as fire resistance, waterproof, corrosion, moisture resistance, insect moths, no long fungi, acid and alkali resistance, no poison, no pollution and low maintenance cost.
5. Plastic wood flooring has similar wood appearance, higher hardness than plastic, longer life, thermoplastic molding, high strength and energy saving.
6. Plastic wood floor solid, light, heat preservation, smooth surface, free of formaldehyde and other harmful substances, no toxicity, no pollution.
W

PC Decking in Huzhou, Zhejiang, China – HANMING WPC 
Show you how to identify the quality of plastic flooring
As plastic wood flooring becomes the hottest flooring material, more and more customers buy it. But customers who don't know enough about plastic flooring can't tell the quality of wpc flooring when they receive samples. Hanming plastic wood flooring manufacturers from a professional point of view how to identify the quality of plastic wood flooring, so as to avoid the same price to buy poor quality plastic wood flooring.
When obtaining samples of plastic wood flooring from the surface identification of plastic wood flooring, the customer can first smell whether there is a bad smell or not, if the harsh nose shows that the raw materials purchased by the manufacturers are of poor quality. The quality of raw materials is directly related to the service life of the floor. Next, use hard article to draw plastic wood floor surface to see is easy to rise layer, if is to explain plastic wood floor strength is not high, easy to appear the situation that breaks. Hanming WPC  is committed to all raw materials are high quality.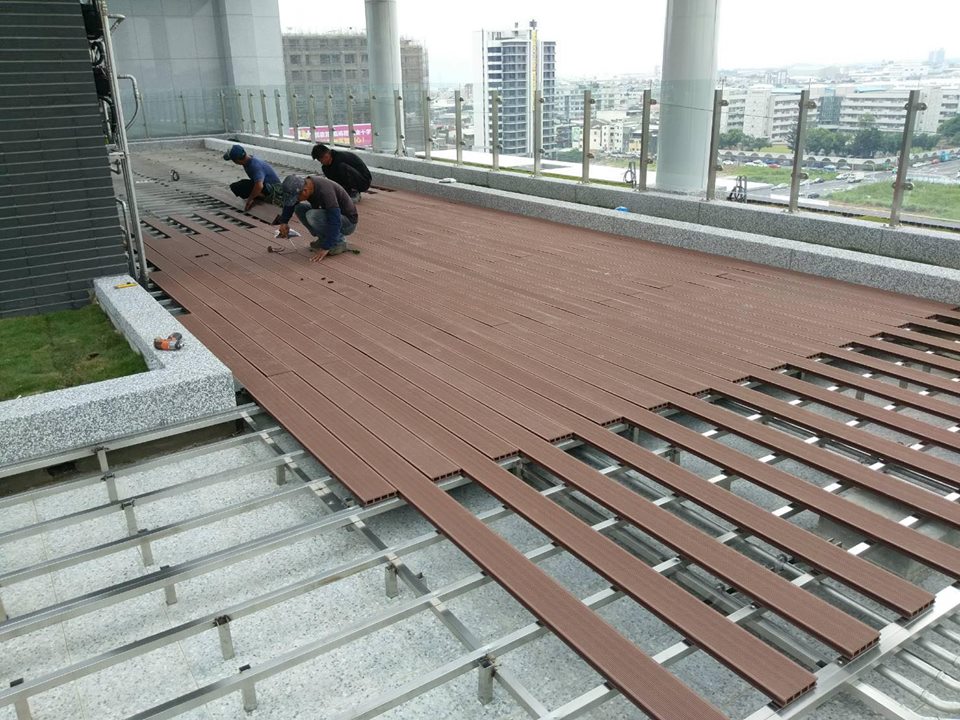 WPC decking in India from China Manufacturer 
Although some bosses in India are interested in the wood and plastic industry and want to set up local factories. In fact, there are currently one or two factories in India, but due to technology and supply chain restrictions, the export or business of these factories in india is not as good as expected.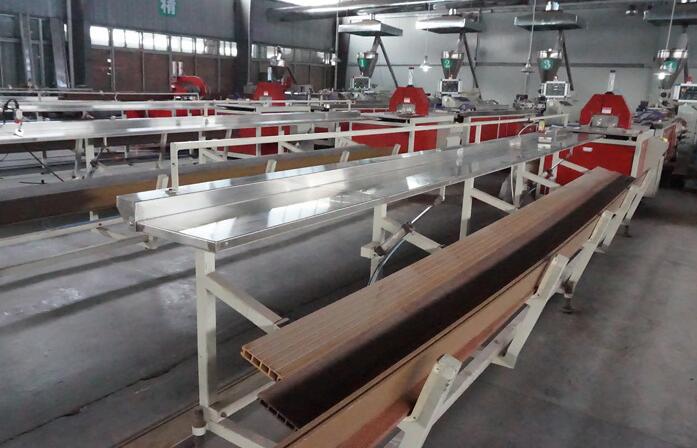 How Indian wood and plastic manufacturers breaking through?
1:The products of Indian factories are to be greatly innovative in their application,Most Indian wood and plastic products are still still in the primary stage of imitation,Application aspect is lacking seriously, lead to the market still just stay in building materials field.
2:Industrial chain and talent ecology need to be cultivated,At present, the upstream and downstream industrial chain of the industry is more extensive, and the product innovation and market development are more passive.In particular, the plastic wood material industry, is still mainly import from China.
How to install the composite decking in India, pls view  the follow article;
WPC outdoor decking installation Guide
Contact email: Admin@hanmingwpc.com 
Or Click here to send us a Inquiry.
Whatsapp: 0086 18705825615